Rihanna has been known around the world for her out-of-the-box fashion sense and dressing style. When the world was still figuring its way out through the thigh high boots, Rihanna surprised us, yet again, with her waist high boots called 9 to 5 that come with a belt. This one of a kind footwear is a part of her collaborated collection with the famous footwear designer Manolo Blahnik, called the Denim Desserts which includes four shoe styles – the much in talk waist high boot, a bootie, a mule and a strappy sandal.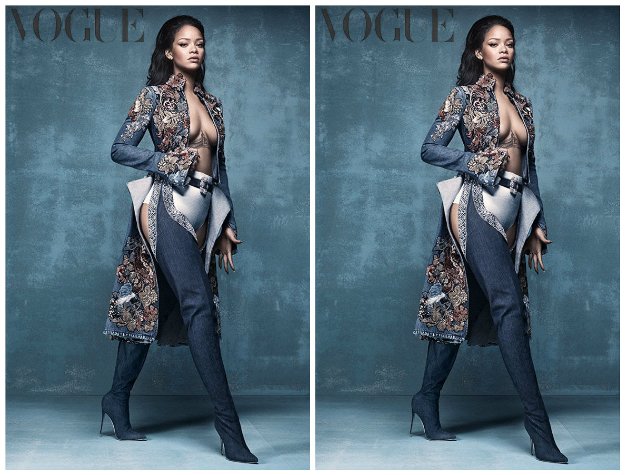 source: www.index.hr
Here are more pictures of RiRi pulling off the amazing shoes.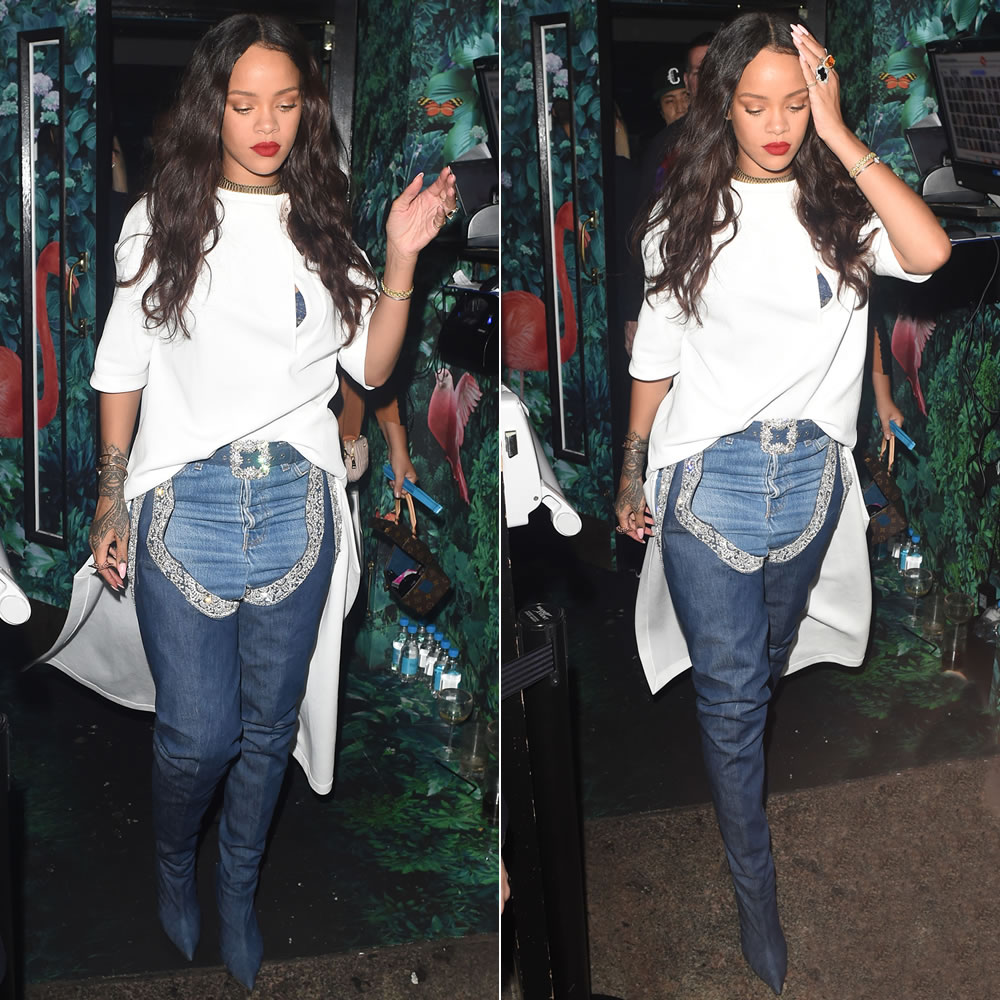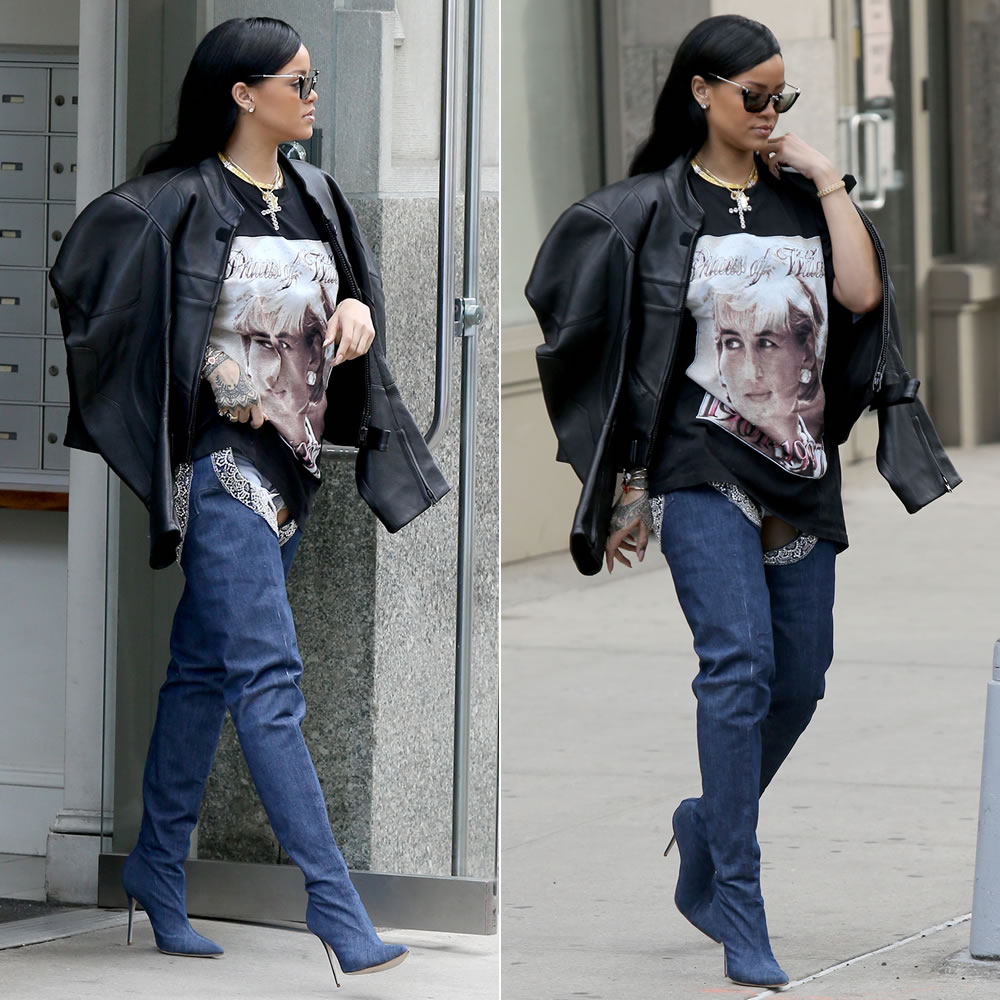 source: www.hausofrihanna.com
To add a little more spice to the promotions, Rihanna gifted a pair to Jennifer Lopez which she she wore in her Ain't Your Mama video as a Thank You. Watch how JLo killed it in those high heeled boots.
Rihanna jokingly told British Vogue that if you want to go back home to your bed, do not wear them. You might get kidnapped. She said that if she ever saw a woman wearing them, she would be going to chase her across the street for a selfie. Little did she know, people are already kicking 'em. Have a look.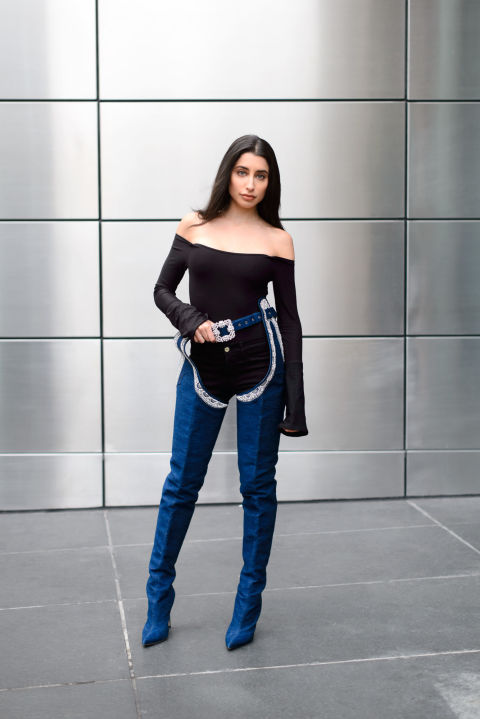 source: www.fashionnews.space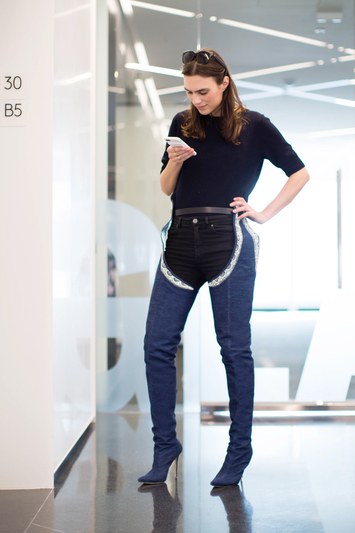 source: allmoviesandseries.com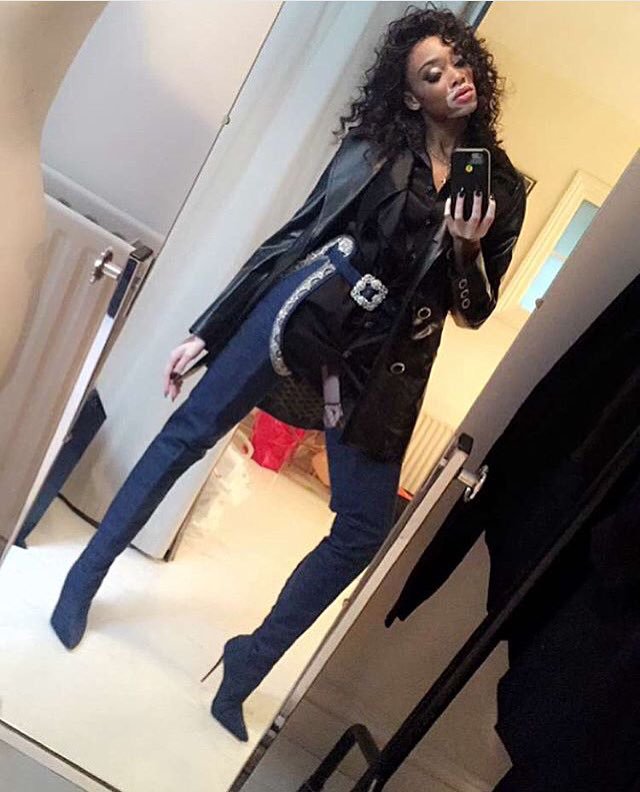 source: www.twitter.com
There are only about 45 pairs made in total because of the high production cost. So I guess, only the lucky can get their hands on them. It is a must try for people who like to stand away from the crowd and in the limelight.
Manolo Blahnik, the designer is also really excited about the collection and says, "This is an incredibly exciting collaboration and I am absolutely thrilled with the results — working with Rihanna has been amazing and her drive, passion, creativity, and style has been reflected in the designs, with fabulous results. I think everyone is going to love what they are about to see."
The other footwear in the collection get a little shade because of this new and stylish way of dressing your feet. Nonetheless, we shouldn't be ignorant of them. Keeping up with the theme, the other pair of heels are also made up of denim.
Denim Desserts by Rihanna
The Dancehall Cowgirl
The first one is called Dancehall Cowgirl, which is a smaller denim bootie with a lace-up closure in front. It would go perfectly with almost all western outfits.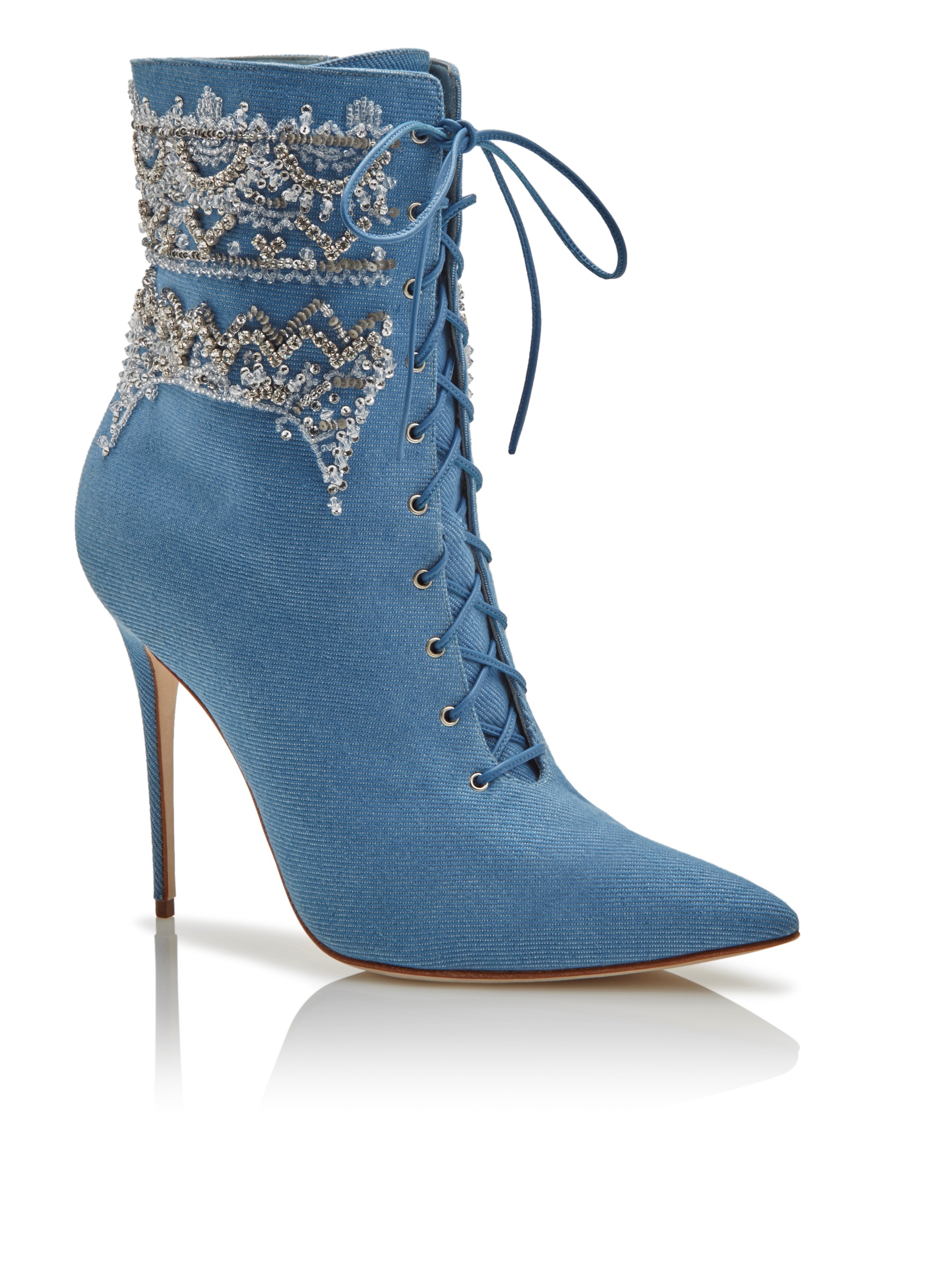 source: www.gofugyourself.com
And here is the queen herself rocking them: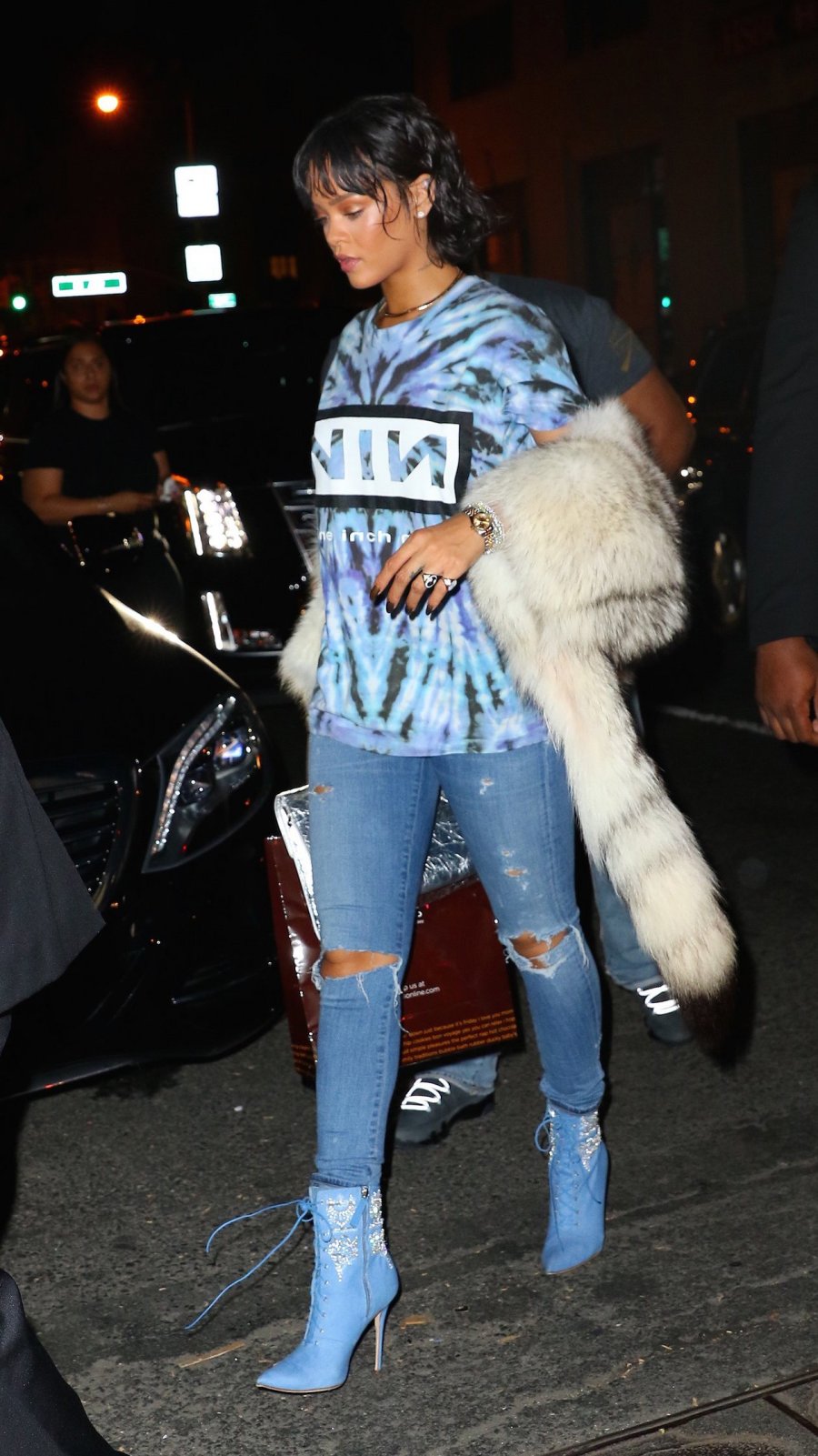 source: www.allurerevolutions.wordpress.com
The Rih-Vi
The Rih-Vi is a regular dark washed denim stiletto heel with sequence encrusted front strap.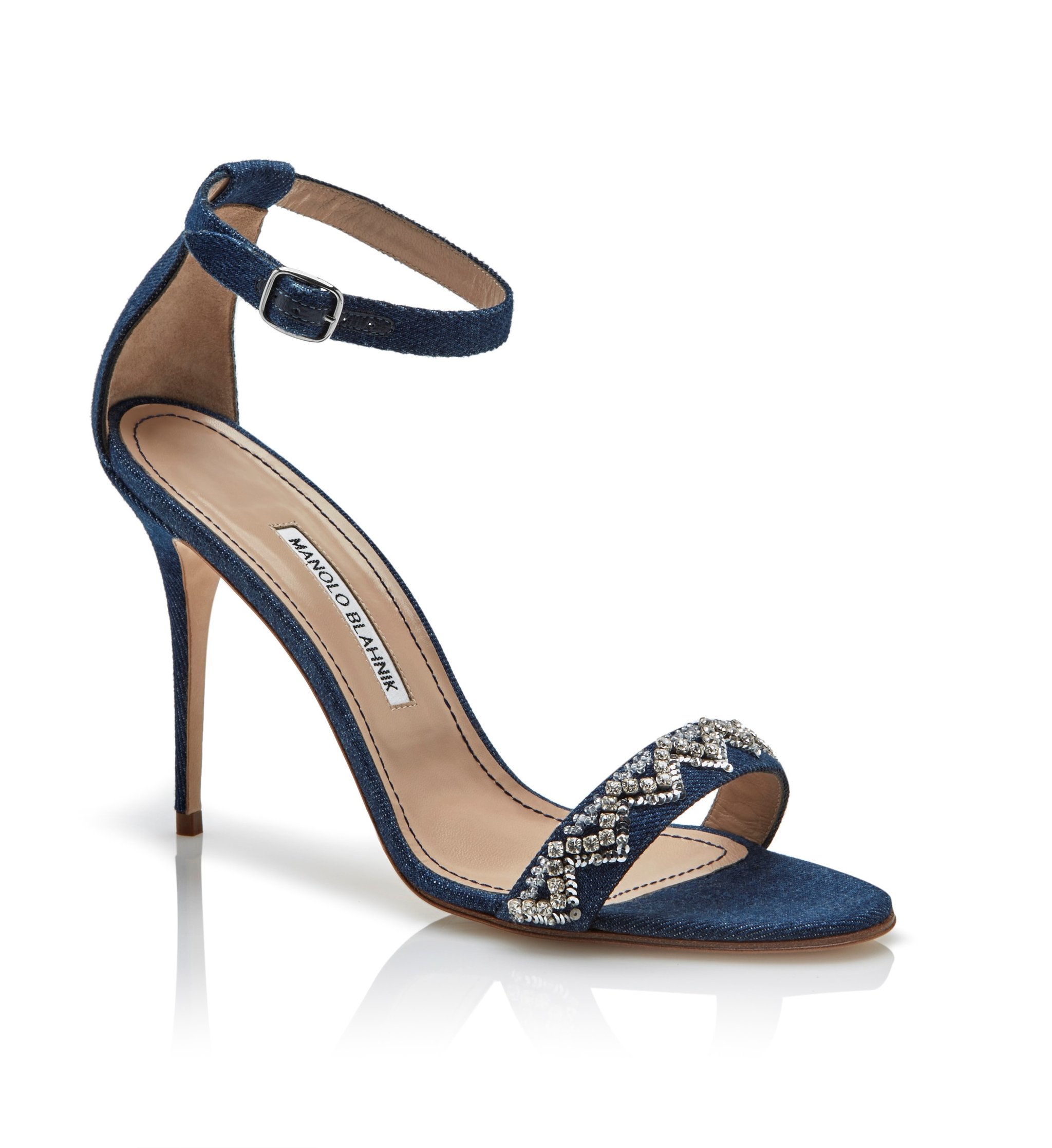 source: www.popsugar.com
Rihanna misses no chance to flaunt her beautiful collection.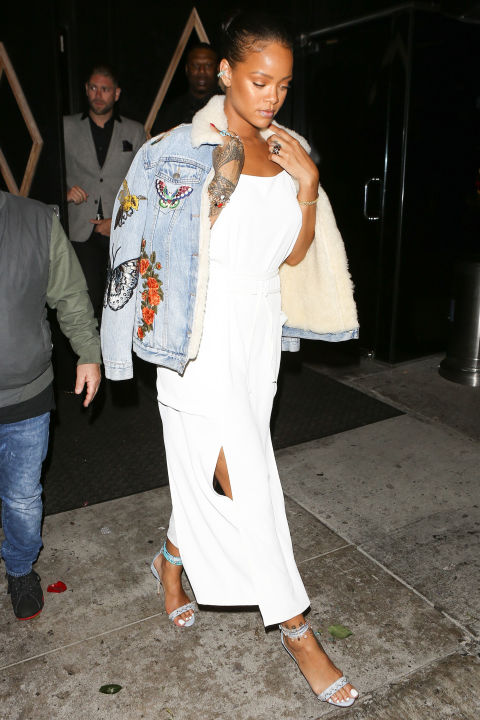 source: www.marieclaire.com
The Sea Salts
Sea Salts is like one of those trendy pointed toe mules with stiletto heels and sequins. The only thing that makes them different is that they are designed by Rihanna, which is a huge win-win in itself.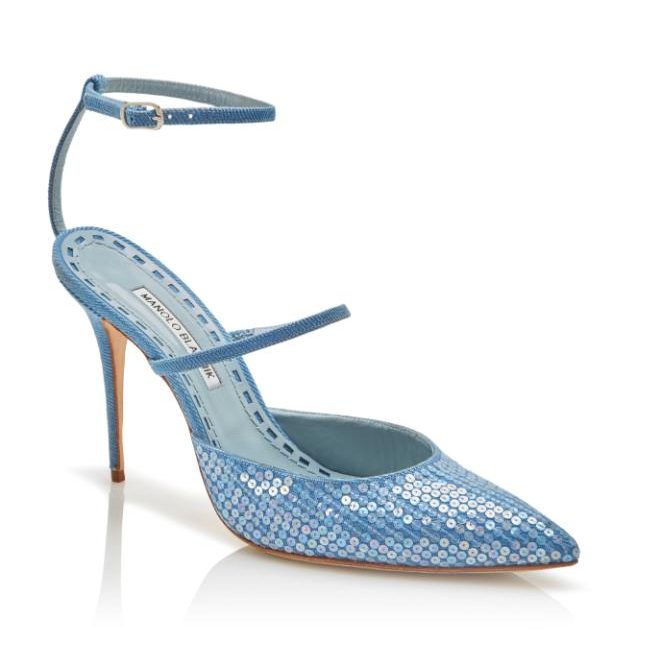 source: www.telegraph.co.uk
Thank you for reading the article! If you liked it, do share it with your friends and follow Fashion Pro for more fashion updates.