The color black has always been a code word for the word stylish. Taapsee Pannu made an impact with her powerful performance in "Pink." This girl knows what she wants and her confidence in her individuality is evident in the outfits she selectes. Recently, the Bollywood fim star was at an event hosted by the footware brand Sketchers. Let's take a closer look at what she wore, how she wore it and out report card. To know more, keep reading this article.
Taapsee's Look
At the event, the star selected a black crop trop from Topshop matched with a skirt from Mango. To complete the look, wore a military crop top, which brought the entire ensemble together! Since it was an event for a brand, a pair of white Sketchers sneakers with gold work in the front was an apt choice. And as far as her entire look goes, she was able to pull off the smart and casual look, which is something anyone can try out and look great!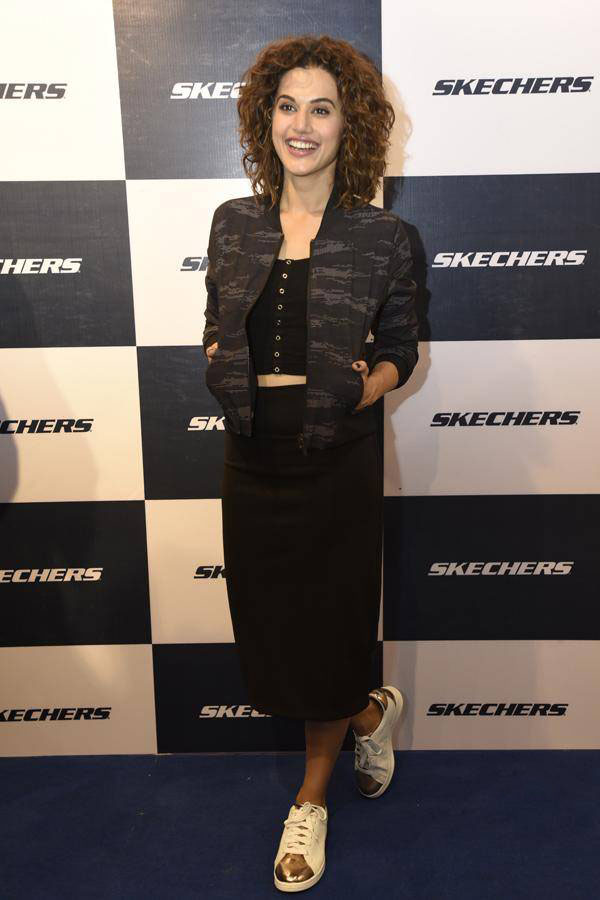 source: www.twitter.com
As for the hair and makeup, she let her hair down and her natural makeup was perfect to say the least. We loved her look, did you? We would love to hear from you and do share your thoughts with us in the comments section.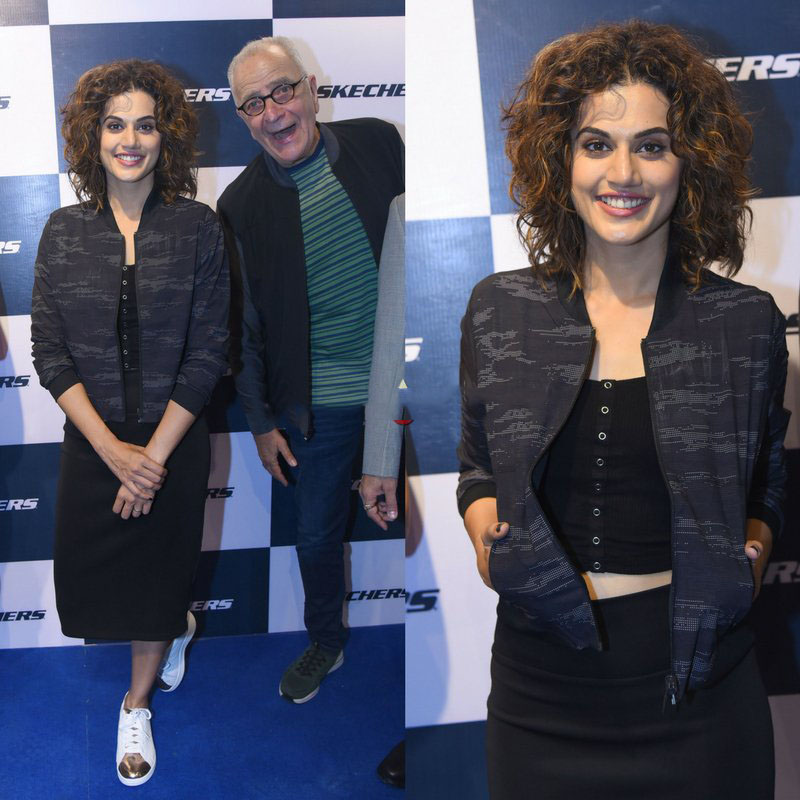 source: www.twitter.com
If you like this article, spread the love by sharing it with your friends. Don't forget to subscribe to our website for the latest fashion updates. Stay stylish!