Priyanka Chopra is one of the hottest stars in Bollywood and it's no surprise that this hottie is one on the covers of Maxim in the latest edition. She was at the launch of the cover recently. Let's take a closer look at what she wore at the event.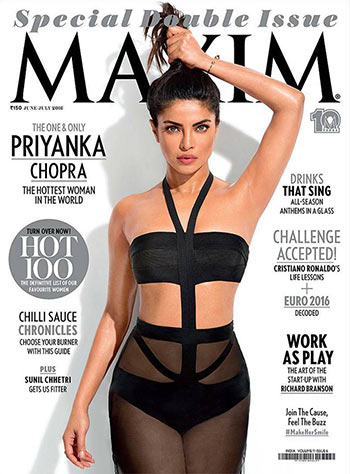 Priyanka's Look at the Maxim Launch
At the event launch of the Maxim cover, PC wore a monokini with a pair of yellow heels which she carried off with confidence. She has clinched the title of the hottest woman of the decade for the third time in a row and she has been on the top 100 list.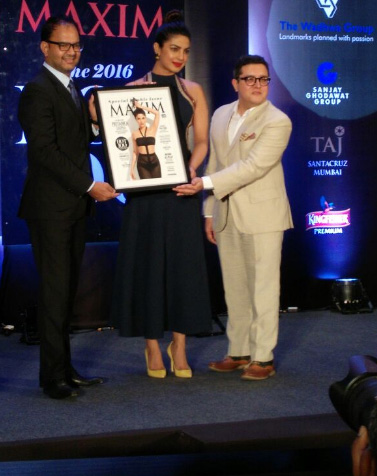 source: bollywood.indiaeveryday.in
At the event Priyanka said, "Thank you Maxim… You guys sure know how to make a girl feel special! I've had an amazing experience with Maxim over the years shooting the various covers and I'm very flattered with the titles conferred on me today! Thank you to everyone who's voted for me and also to my parents for sharing some of their extra special genes."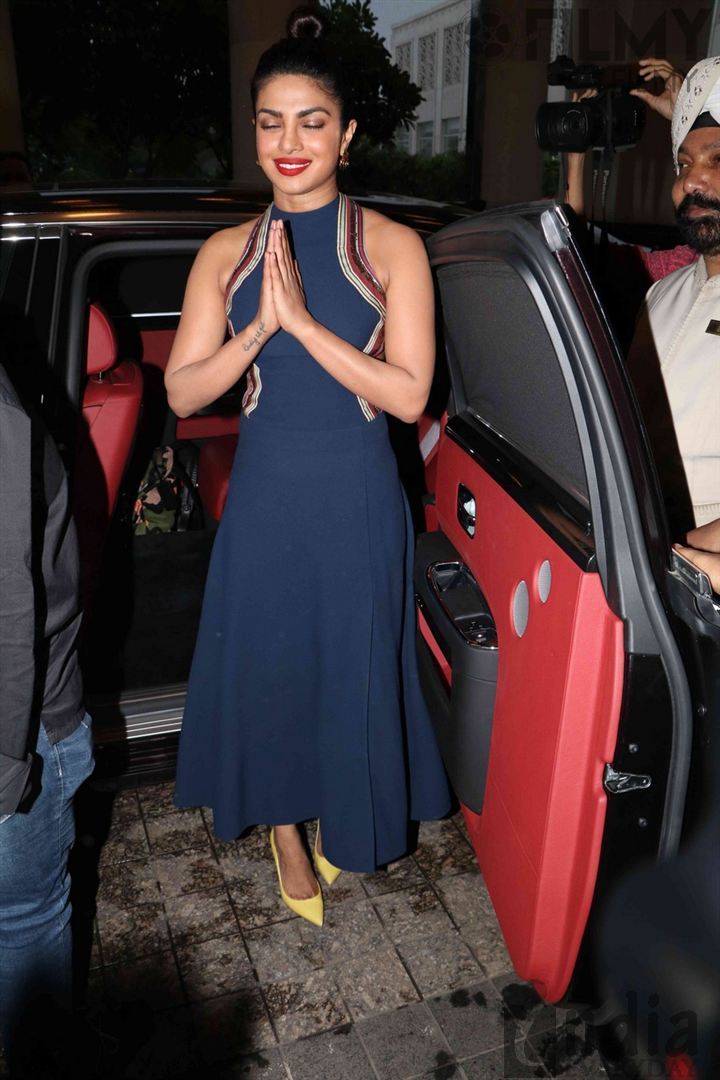 source: bollywood.indiaeveryday.in
As for her makeup, she wore red lip color and her hair was tied up in a neat bun at the top of her head. Looks like this girl knows what she's doing! We are rooting for her success in Hollywood.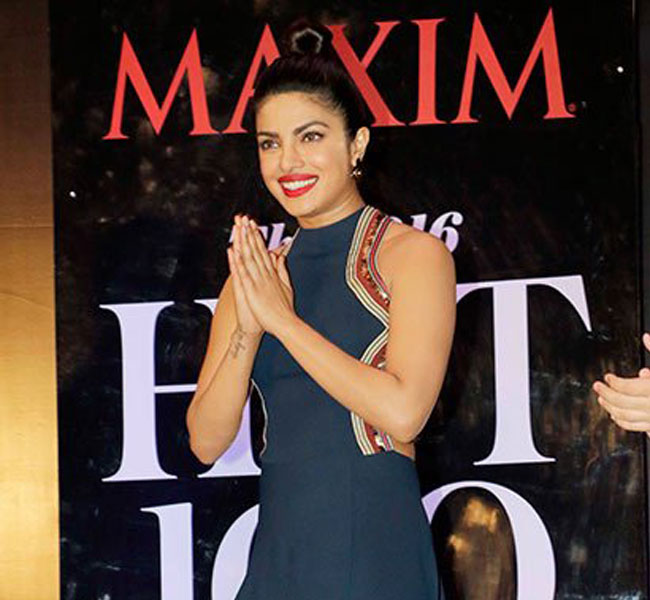 source: bollywood.indiaeveryday.in
If you liked the article, please share it with your friends. Thank you!