Black is a classic color that you can never go wrong with. However, it doesn't necessarily mean that whatever you throw on will be fashionable. And that's what sets apart a true fashionista from the rest of the pack. For this reason, Deepika has always stayed on top of the game because she knows her fashion. Recently, the celebrity was spotted at the famous Mehboob studios in Mumbai. Let's check out the outfit she rocked.
Deepika's Look
The beautiful actor selected an outfit in black. She selected a pair of high waist black trousers by Victoria Beckham complimented with a Michael Kors feathered halter tie-neck top. She wore a pair of black Jimmy Choo shoes.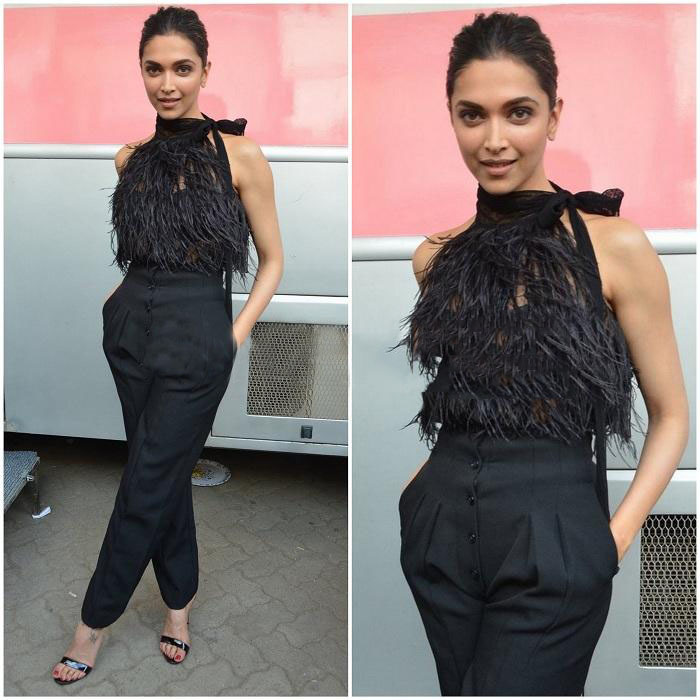 source: pinkvilla.com
As for her hair and makeup, she went all natural. She wore pink lip color and pulled her hair back into a bun. And since the beauty is in the details she added color to her entire look by painting her nails red! We loved her look, did you?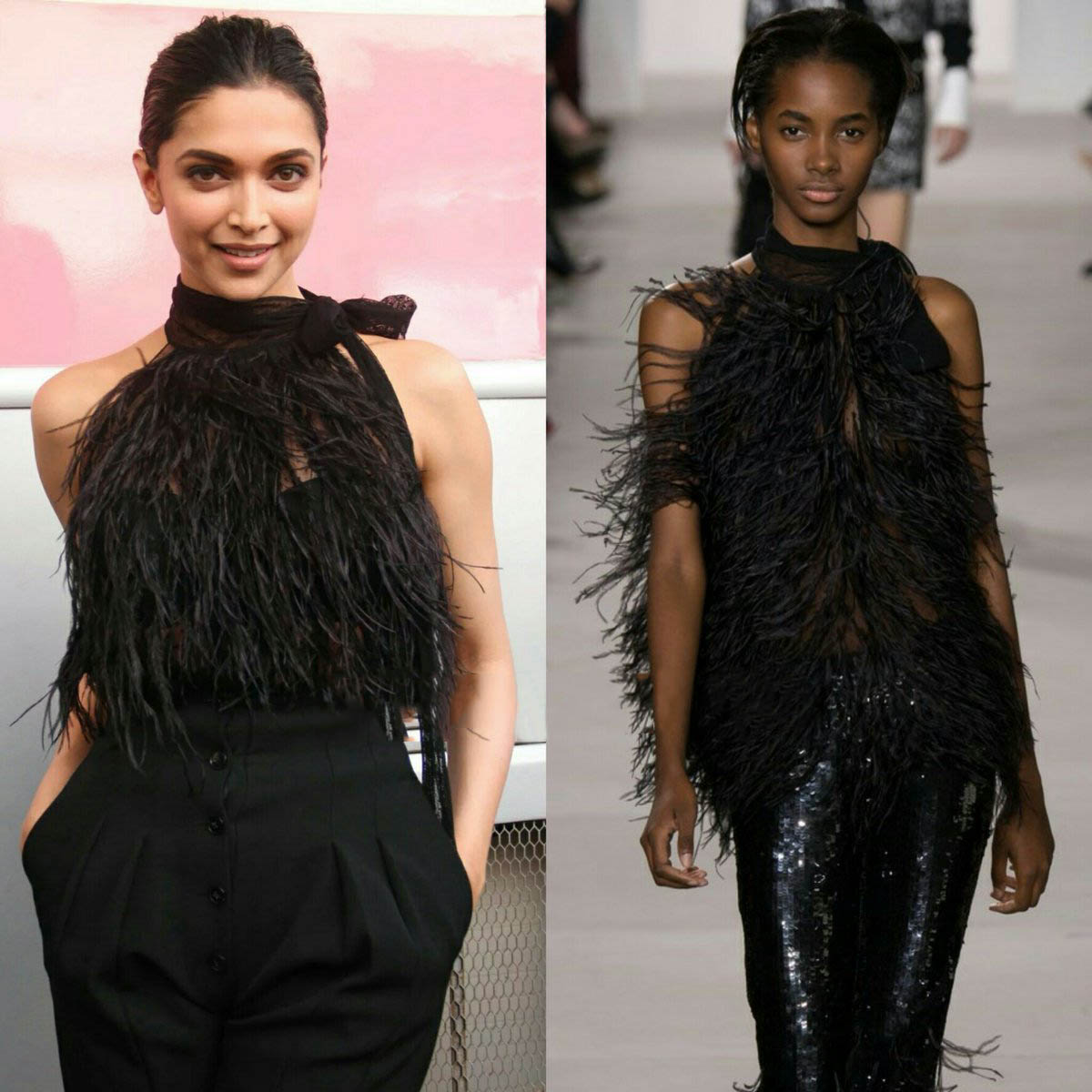 source: twitter.com
If you like this article, share it with your friends. Do subscribe to our website for the latest trends. Thank you!