Tabu is the epitome of style and sophistication in Bollywood. In the last few years, it has been difficult to spot her at events. However, the star was recently spotted at Viacom celebrations rubbing shoulders with other A-list celebrities like Kangana and Kalki. Let's check out the outfit she wore at the event.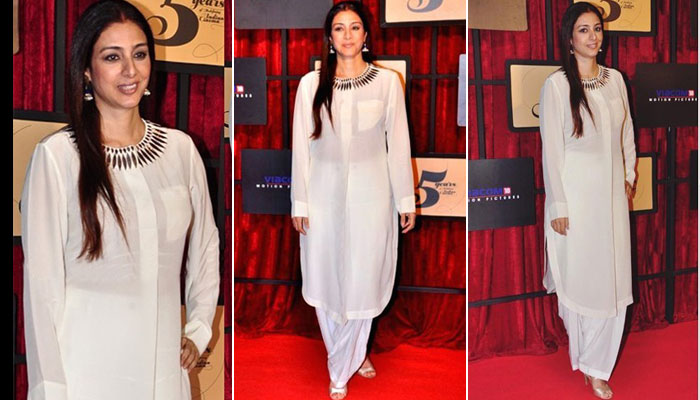 Tabu's Look
The actor selected a white salwar kameez and redefined elegance. She proved that it's all about style and confidence, which can be achieved even with a minimalist look. The embroidery on the neckline in gold added some bling to the entire ensemble matching with golden heel shoes. As for accessories, she wore silver jhumkas to complete the look.
The star was like a breath of fresh air as younger actors are experimenting with their look by pushing the boundaries of fashion. Yet, at the same time, we have an acclaimed actor, always known for her good looks, carrying off something that looked really simple yet trendy. This is what trendsetters do, right? And the secret ingredient for looking gorgeous all the time is confidence.
If you liked the article, please share it with your friends. Thank you!