Kareena Kapoor took the center stage at an event promoting women's health, menstrual hygiene in particular. This event was a part of UNICEF's program Garima. As a goodwill ambassador for this program, the star advocates "champions of change" and the empowerment of women across the country. As an actor and a star, this lady takes her responsibilities seriously and her dignified ensemble said it all. Here are a few glimpses of her look at the event.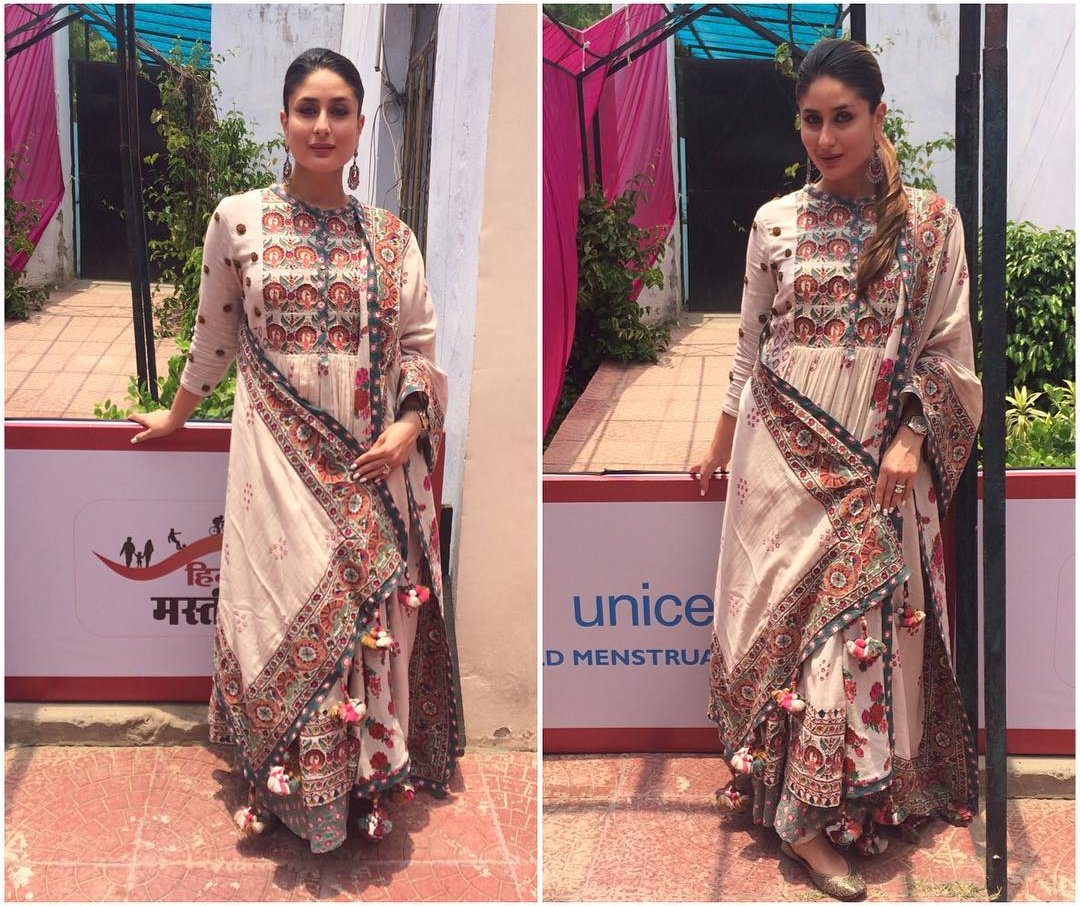 source: twitter.com
She selected Vrisa by Rahul and Shikha, an elegant ethnic outfit complimented with dangling earrings. Keeping in mind the occasion, she tied her hair in a ponytail and wore natural makeup. She also wore a pair of sparkling golden bellies to complete the look.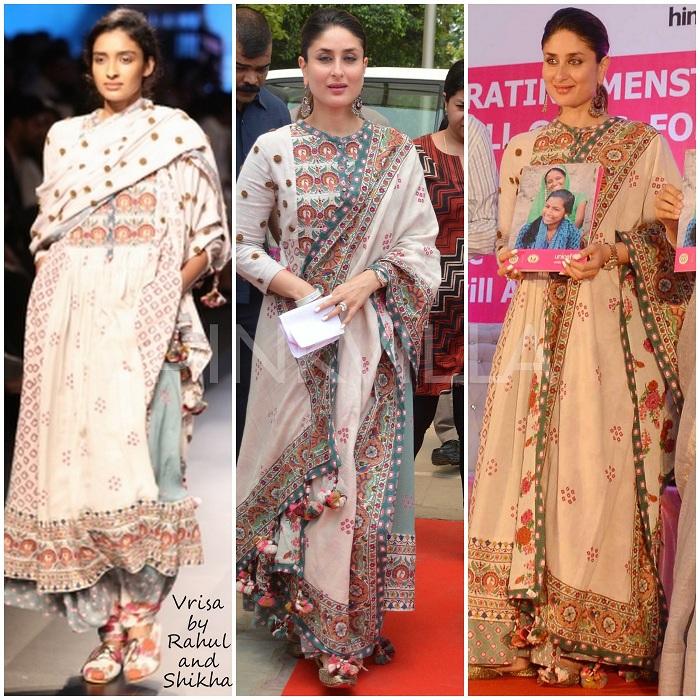 source: pinkvilla.com
As a successful actor in Bollywood, she used her position of power to reach out to young girls and women to call for better hygiene. It is encouraging to see that stars are involved in initiatives that can really make a difference in the lives of the common man, especially women in this case. Kareena nailed this one because she was a part of an excellent initiative and at the same time, she was dressed beautifully.
Thank you for reading. Do subscribe to our website for more trend updates.