Kangana is a celebrity who has a quirky style. That's the reason why fashionistas are always interested to spot her. The pretty lady is known for carrying off the unconventional fashion statements and nailing them. So, if you dare to be different this celeb must be on your radar for fashion inspiration. Recently, the star was spotted promoting her latest movie venture Tutak Tutak Tutiya. Let's take a closer look at what she wore at the event. Happy reading!
Kangana's Look
For the event, Kangana wore a black ensemble. The Burberry outfit had red lace trimmings that added to the allure of the elegant backless halter neck dress. The metallic floral panel was not just pretty but beautiful as well adding some shimmer and shine to the outfit.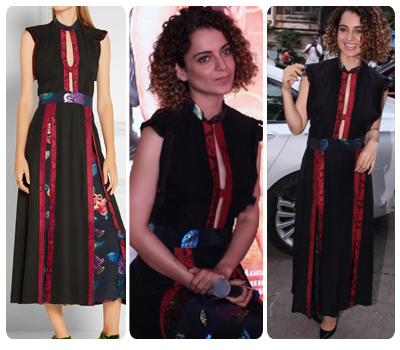 As for her makeup, she kept it neat and clean. The natural look is in and is here to stay with her 1000 watt smile lighting up the event. This girl knows how to have some fun, clearly!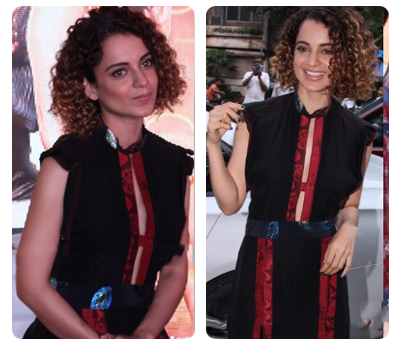 We loved her curls which made her look spunky. This celeb loves experimenting with her hair and makeup and she's killing it! Also, we loved her black pointed heel shoes and matching nails. Do we love her look? The answer is a big yes because yet again the fashionista has been able to cast a spell on us with her elegance and charm!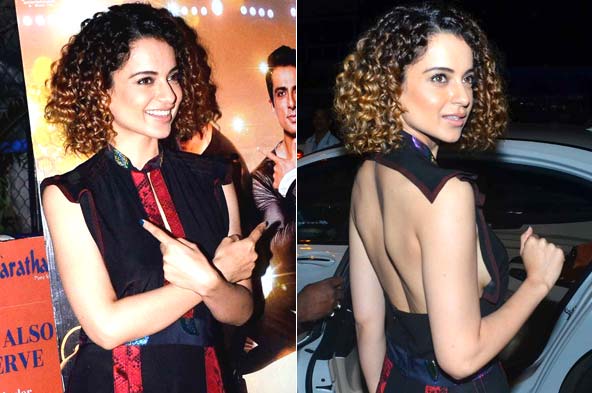 If you like this article, don't forget to share it with your friends! Subscribe to our website for the latest fashion trends and don't forget to stay stylish!