Simplicity is beautiful but trying out a bold look is even more fashionable. Well, a true fashionista is never afraid to experiment with her look and that's why she is a trend setter rather than an early adopter. And remember that being bold is being beautiful, which is an added incentive. Recently, Lakshmi Manchu was spotted in a striped saree which was a bold move. Let's take a look at the outfit she wore that has got everyone talking.
Lakshmi Manchu's Striped Look
The actress wore a saree with stripes and dared to do something different. In this complicated and complex day and age where everyone tries to oversimplify things, this actress went out on a limb to do what she believed in. The saree, designed by Neelam Ashley, went fabulously well with a white blouse. The actor draped the saree around her neck to create a dramatic feel, which she was able to pull off with ease.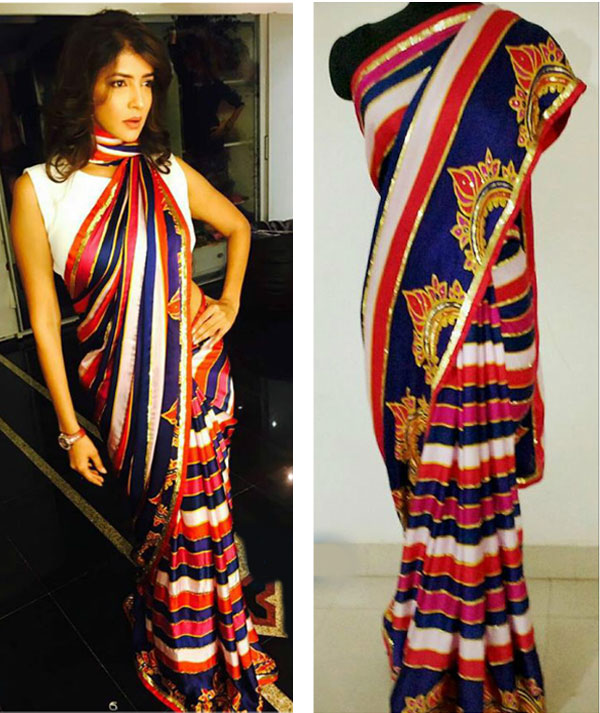 As for the accessories, she selected a Dior watch along with a pair of Amrapali earrings. Her hair and makeup were spot on, leaving her layered hair rest on her shoulders while orange lip color added some color to her nude makeup.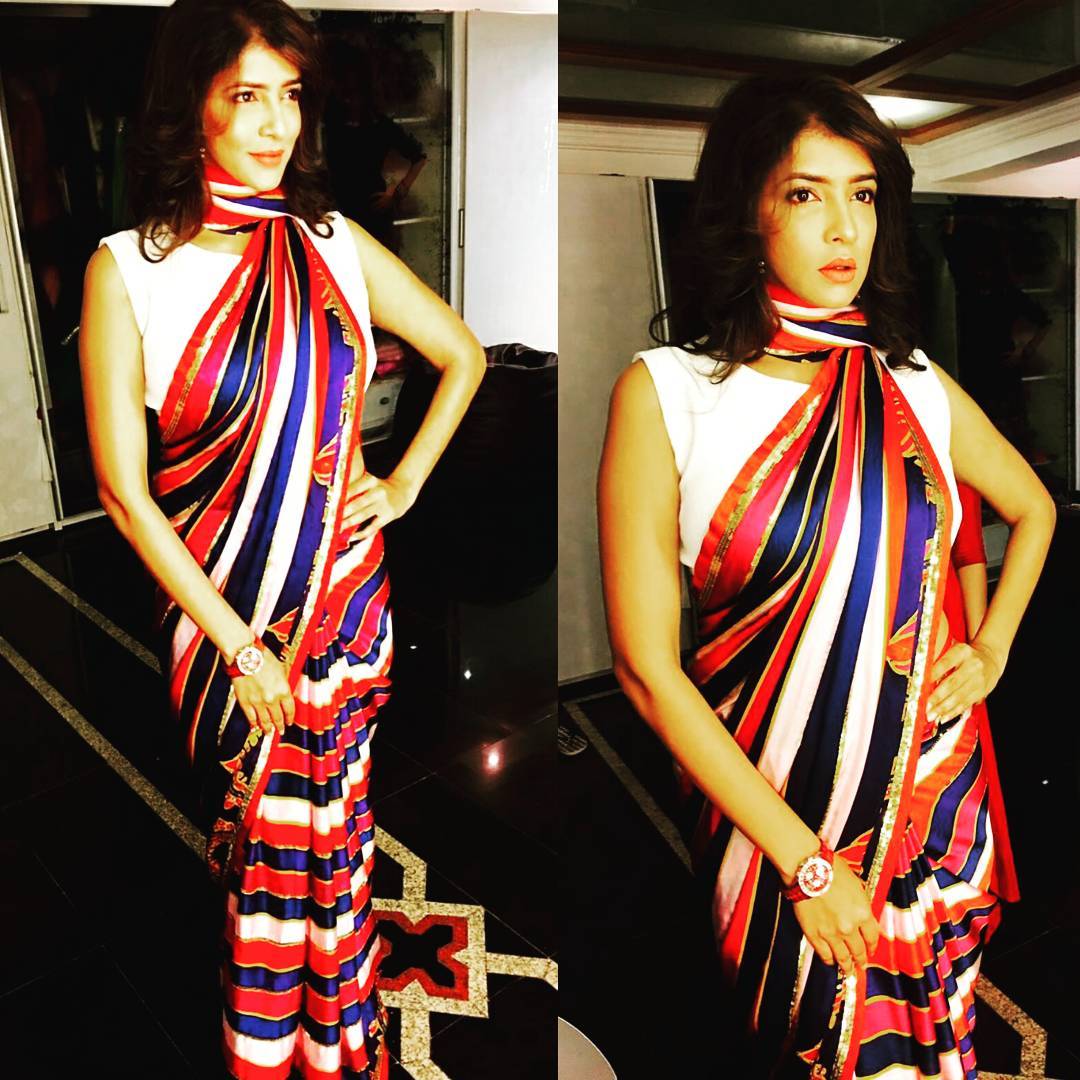 source: celebseason.com
If you liked the article, please share it with your friends and subscribe to our website. Thank you!