It is vacation time again! Mandira Bedi, actor turned designer, packed her bags to holiday with her family on the beaches of Maldives. She has cleared her hectic schedule to spend some quality time with her loved ones. Let's check out her look during her vacation!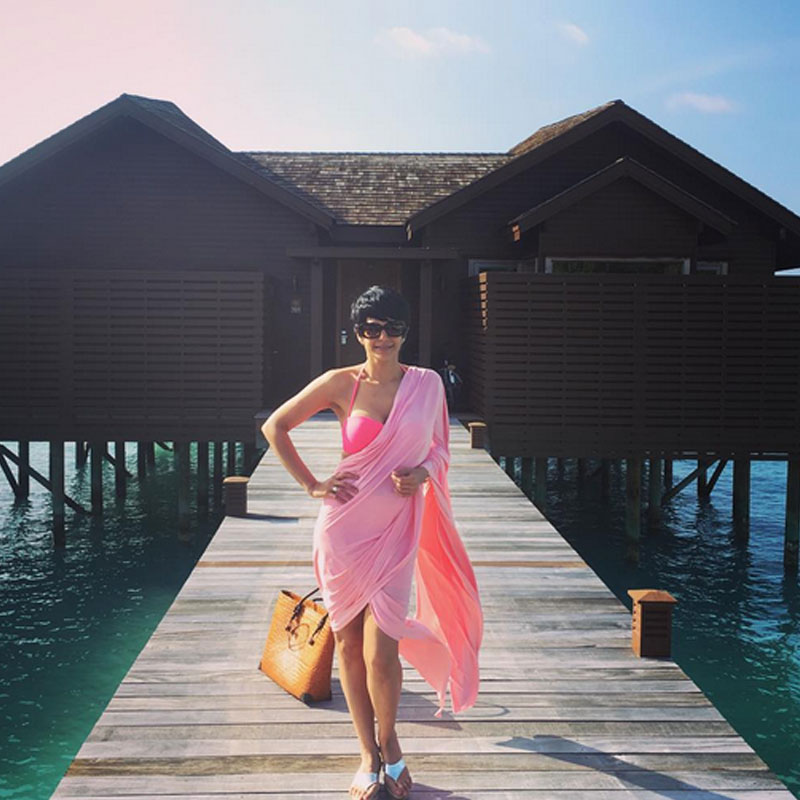 source: Instagram
Not so long ago, she was the host of IPL. She has always been known for her impeccable taste and fit body. During her holiday, she wore bikini tops matching her signature sarees to flaunt her amazing figure.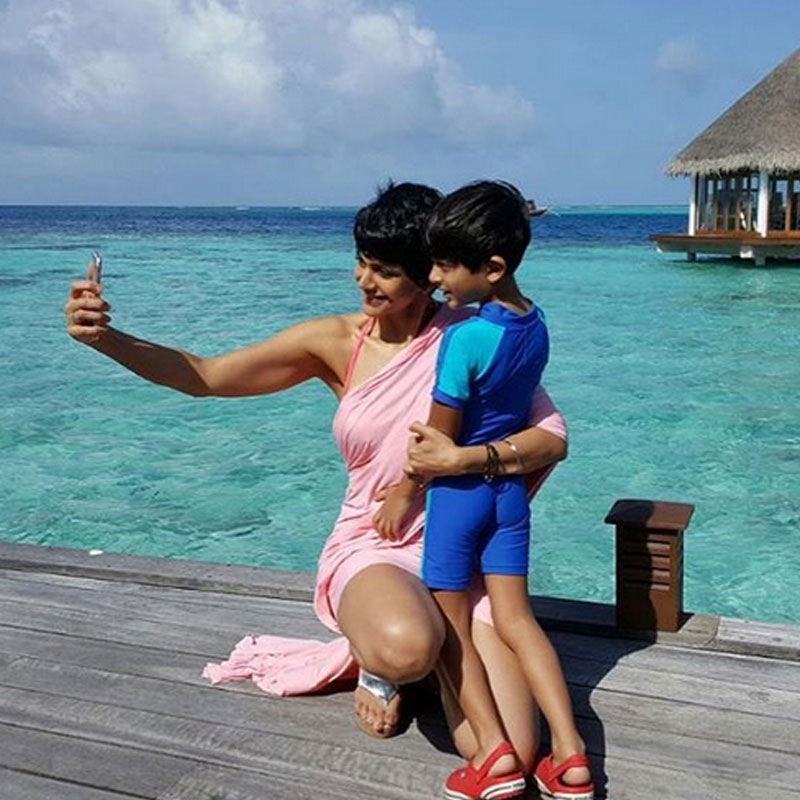 source: Instagram
Salt sarees, designed by this pretty lady, are the perfect option for a beach getaway as they are fun and colorful. The material used for these creations is lycra. So, it hugs the body, flaunts it and, at the same time, it is perfect for the beach.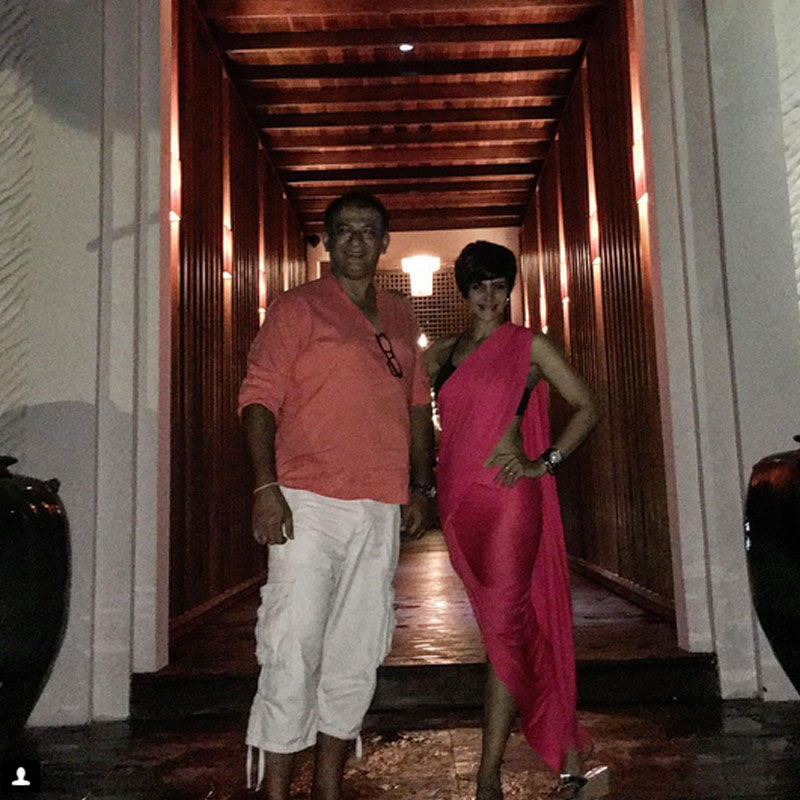 source: Instagram
These sarees are easy to use, wear, and drape. The accessories that she used include an oversized bag, sunglasses, and a pretty pair of chappals.
If you liked the article, please share it with your friends. Thank you!