Trend alert! This season, jumpsuits are back with a bang. It looks like this trend is  here to stay for a while. Celebrities, fashionistas, and anyone who loves fashion as much as we do have been getting their hands on jumpsuits. Recently, Nitya Menon was at Janatha Garage's audio launch. This fashionista was wearing a jumpsuit and she looked stunning. Let's take a closer look at her outfit.
Nitya Menon's Look
The OK Kanmani star wore a navy blue and black jumpsuit by Ridhi Mehra at the event. Some may say that jumpsuits don't look good on women with a petite frame, but Nitya shows the way by completely nailing this look. She carried off her outfit with ease and confidence, which matters the most!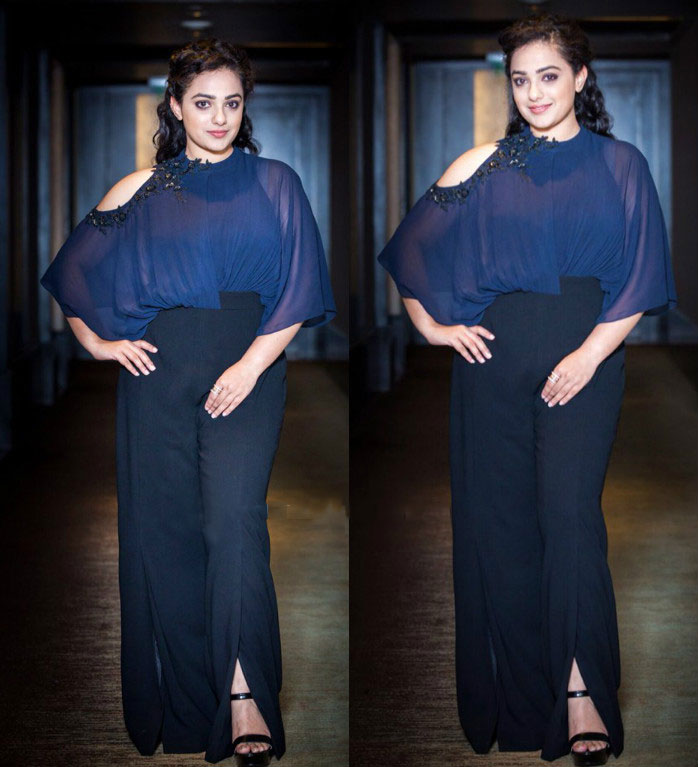 source: southindiafashion.com
The celeb wore a silver ear cuff and a ring. She selected a pair of black heels to complete the look.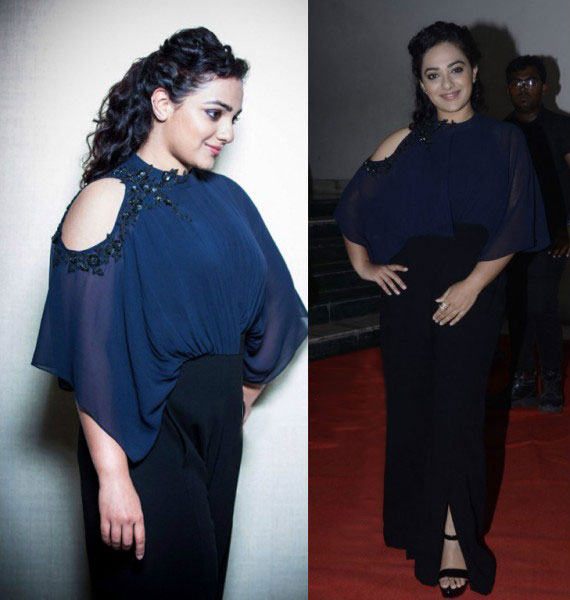 source: southindiafashion.com
As for her hair and makeup, it was simple and beautiful. Her hair was neatly pulled back and clipped with her waves set in place. A pop of pink lipstick added color to her entire look.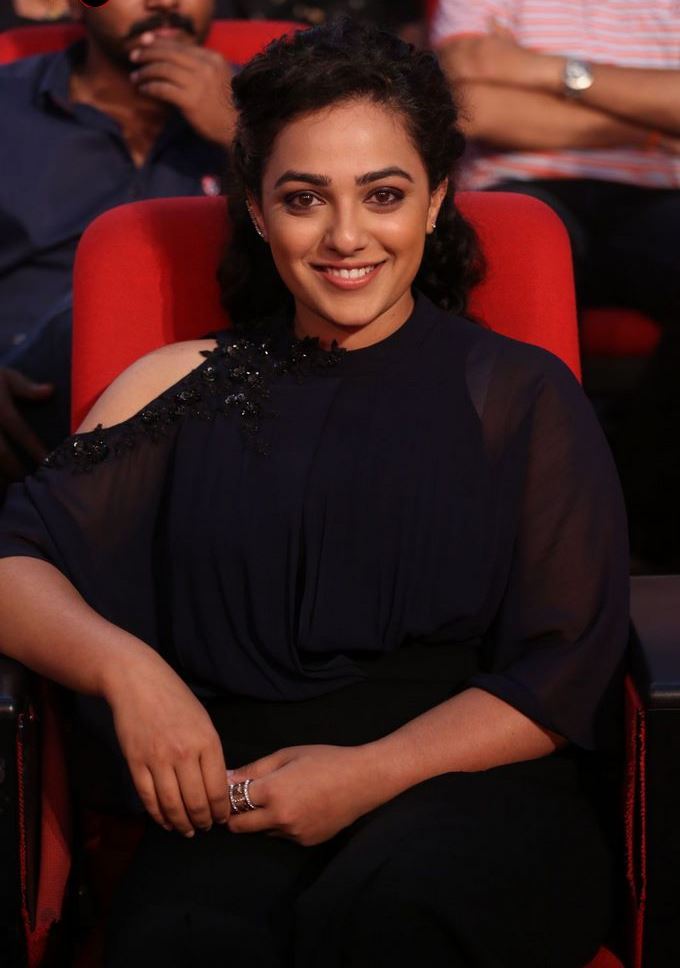 source: telugu360.com
If you liked the article, please share it with your friends. Thank you!