These was a time when actresses were considered arm candy for the leading men and damsels in distress who had to be rescued. With changing times, the role of the Indian actresses have changed in leaps and bounds. Now, our leading ladies like Priyanka Chopra and Deepika Padukone have shattered the glass ceiling and have made their way to Hollywood successfully. And who would have ever imaged that sweet Sonakshi Sinha would turn out to be a bold actor? Let's take a look at the outfit she wore at a promo event for her upcoming film Akira.
Sonakshi Sinha's Bold Look
Sonakshi had her A-game on at a promo event for Akira. She nailed the badass look by selecting a golden and white top, black busted-knee jeans, and a graffiti jacket all from Zara. And if that wasn't awesome enough, she selected a pair of black-tie up sandals.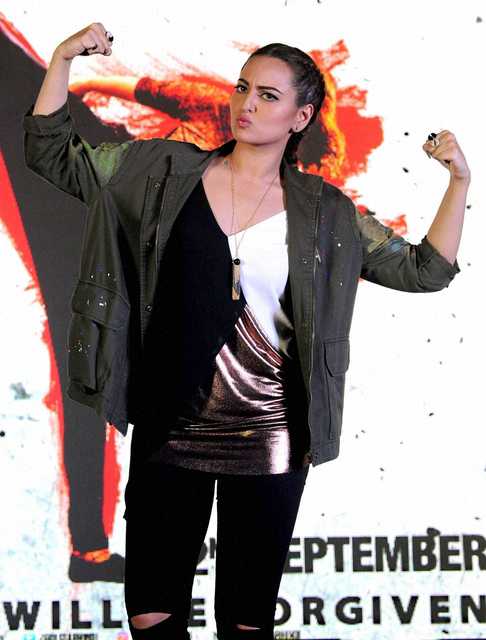 source: gdnonline.com
Well, the girl has shattered stereotypes all the way. For the film, the star worked out religiously and now she is as fit as ever. Her Lara Croft-Tomb Raider inspired look with braided hair and tight pants was spot on.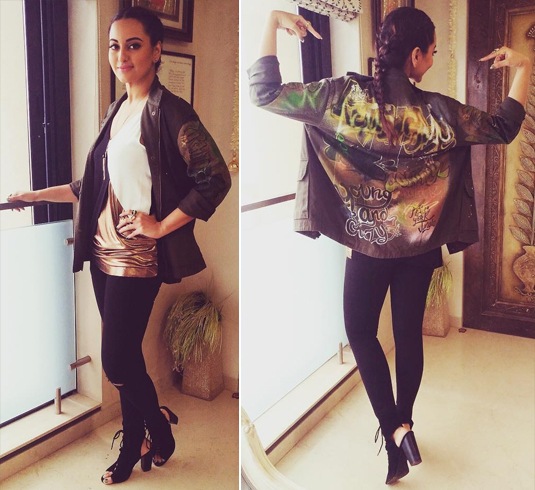 source: fashionlady.in
As for her makeup and accessories, she stuck to the natural look and wore a long chain and a pair of silver earrings to complete her look.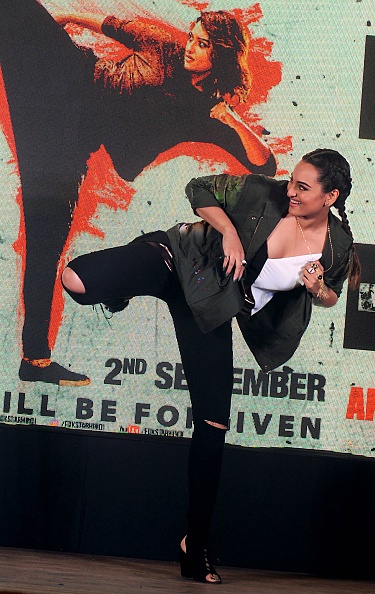 source: gettyimages.co.uk
If you liked this article, please share it with your friends. Thank you!