Dressing for an occasion is as important as the outfit. Would you wear a tank top and a skirt for a business meeting? The chances are quite slim, right. Celebrities are in the public eye on account of different events. Recently, Sonakshi Sinha was spotted at a Savdhaan India event. Let's check out the outfit she wore at the event. Happy reading!
Sonakshi's Look
Sonakshi wore a white outfit designed by Purvi Doshi. The tasteful embroidery along the neckline added to the charm of the dress. Also, the floral embroidery across the dress made the outfit more interesting. The pretty star looked gorgeous in the outfit which was elegant yet restrained at the same time.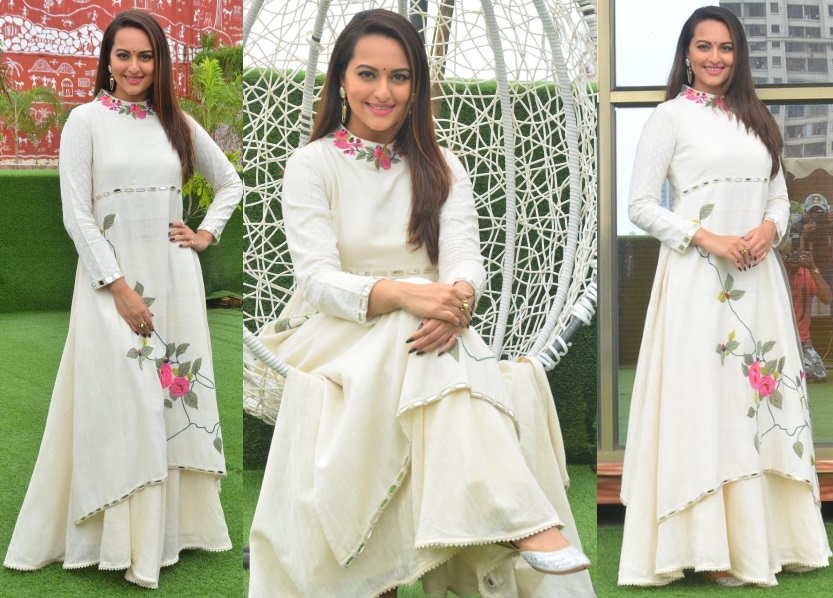 source: highheelconfidential.com
As for her hair and makeup, the star let her hair down to cover her shoulder. Natural makeup accentuated her beautiful features and she selected purple lip color. To complete the desi look she wore a bindi. Well, that's not all, is it? Sonakshi selected a pair of earrings, a ring, and a pair of silver juttis by Fizzy Goblet. And the verdict, do we love her look? Yes, we love her look, do you?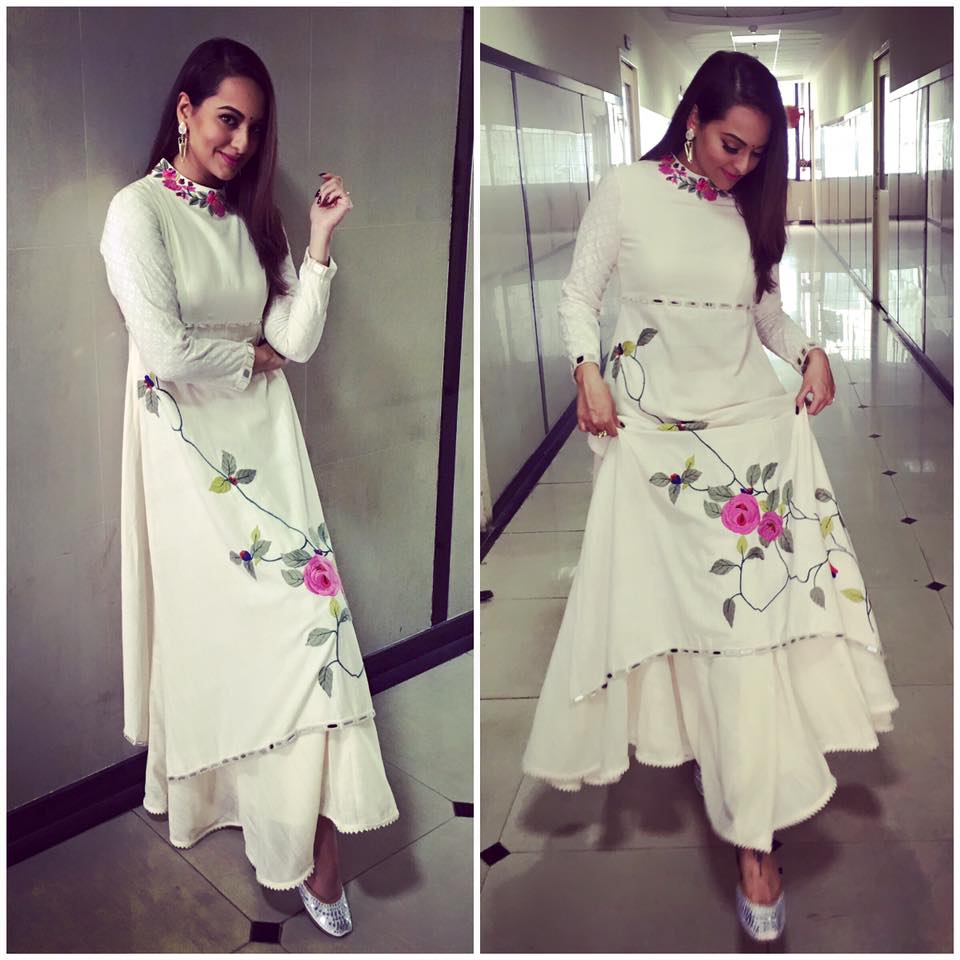 source: boutiquesarees.com
If you like this post, spread the love by sharing it with your friends. Do subscribe to our website for the latest fashion updates.