Fashionistas are always on the lookout for the latest trends and styles. All trendy and stylish women swear by the fact that everything counts, even a pair of socks. Yes! You read it right.A pair of socks can, actually jazz up your look. This post will take you through some of the socks types that you must know about.
Thigh High Socks
If you have long legs but feel shy to show them off as much as you want to then thigh high socks can be the perfect solution for you. Select a pair of these socks to compliment your short skirt, dress, or shorts. It is a match made in heaven and will make you look really stylish. Here are a few interesting looks that you can create: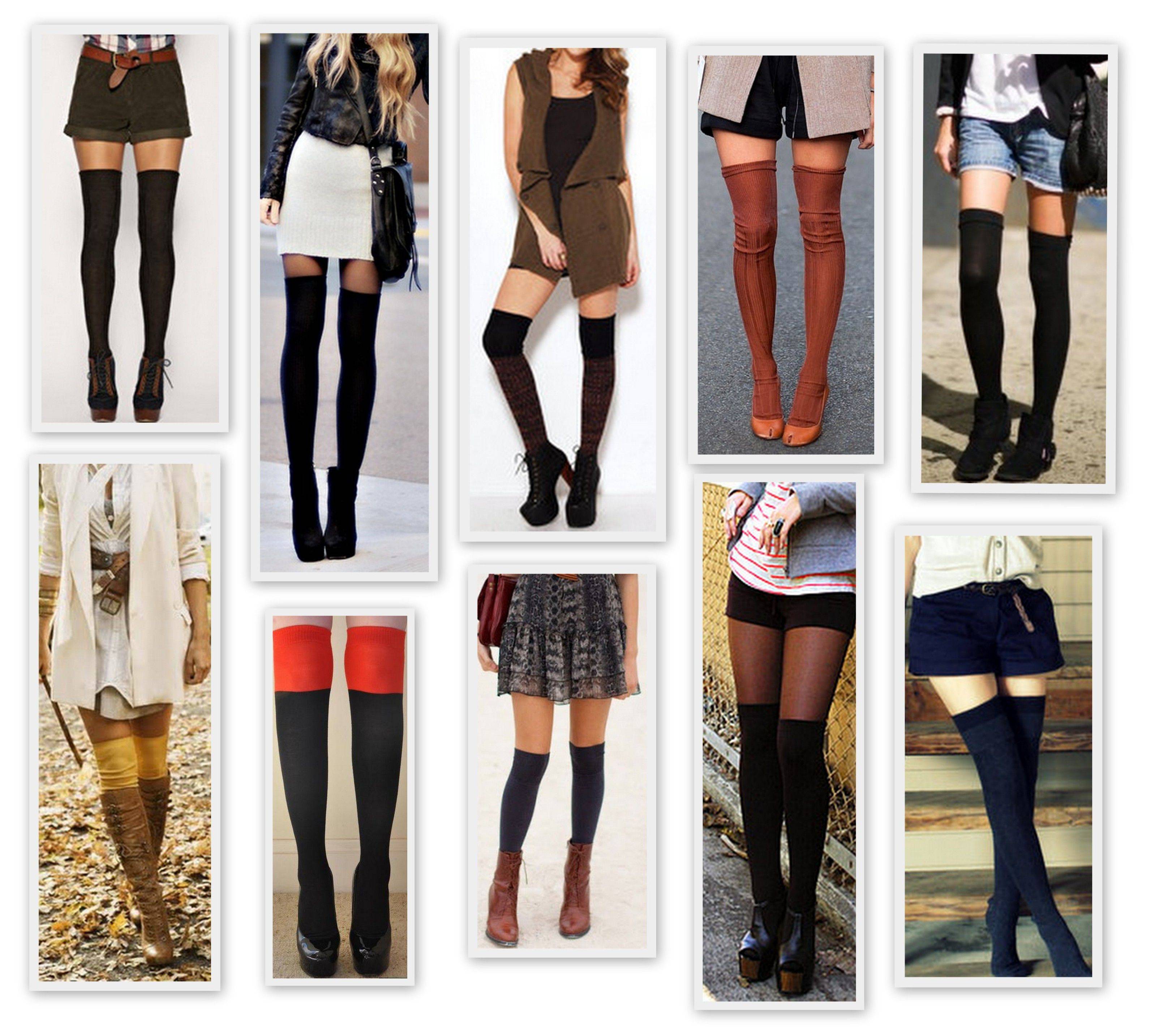 source: eypolapol.tumblr.com
shoes
that you select. Boots, pump shoes, and platforms look really good with a pair of solid color socks. So, dare to try out a different look!
Knee Length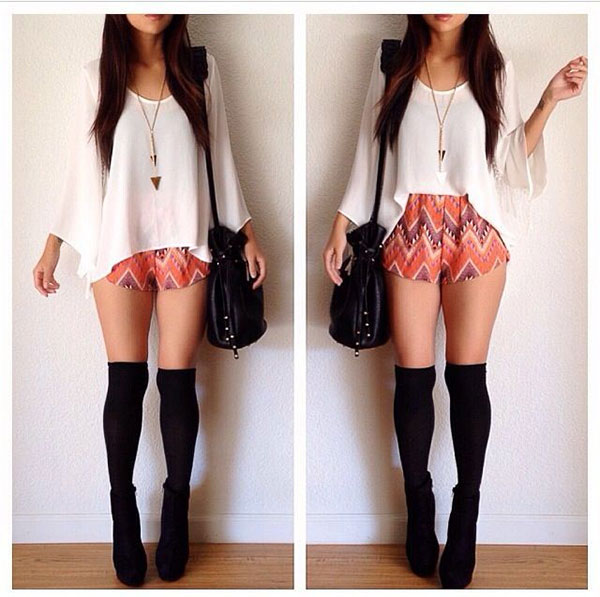 source: aelida.com
Don't quite like the idea of thigh high socks, then you should try knee length ones instead. They are not quite as long but you have more options to choose from. It might remind you of the days spent in school where skirts were meant to be above your knees. Pair it up with a pair of pump shoes and you are good to go!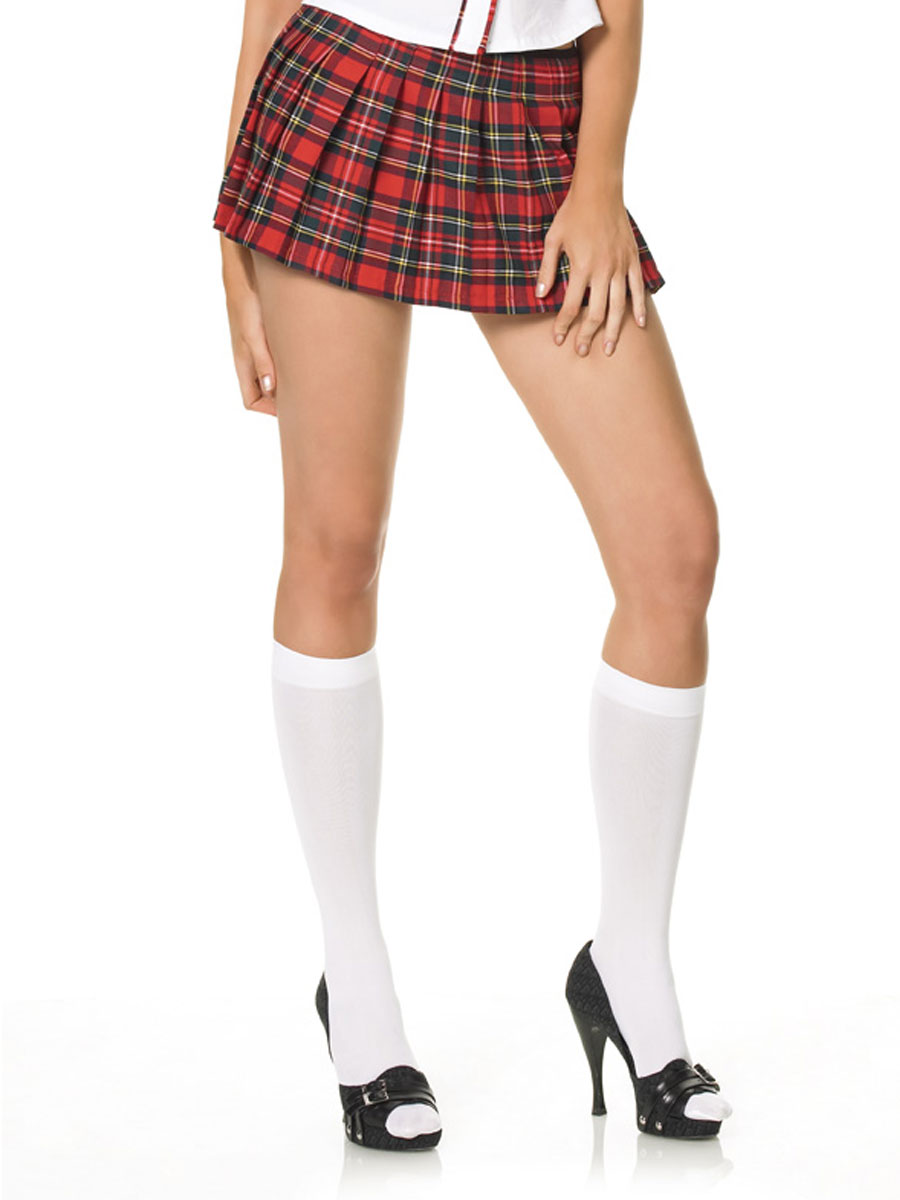 source: lookbook.nu
A look that you can try out- wear a dress with a black bomber jacket, knee-length socks with a pair of gladiators. Don't forget a black belt to complete your look! You'll look like a diva by letting your hair down.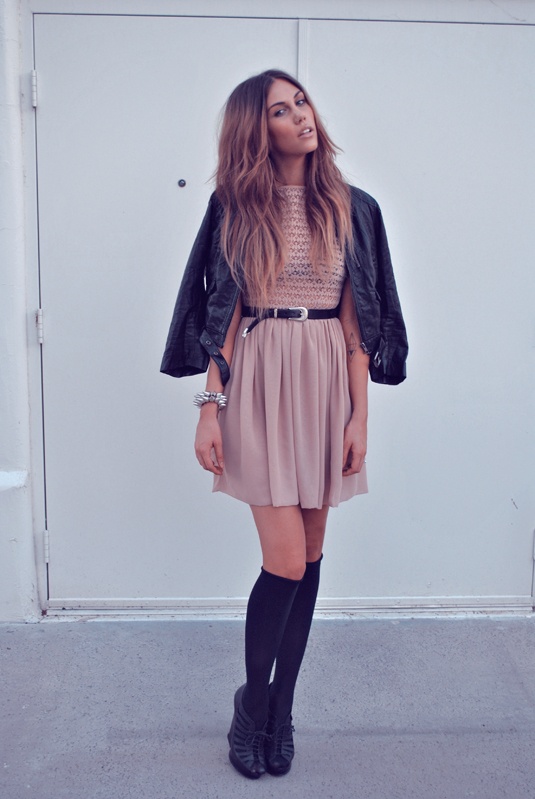 source: lookbook.nu
Ankle Length
The most popular socks type is ankle length socks. At some point or the other, all of us have worn a pair, whether you liked it or not. However, the best part about this type is that you are spoilt for choice. So, you will be able to find something that you will like, for sure!
Cotton
Cotton socks are comfortable! As mentioned earlier, there are many options to choose from. From funky prints to girly hearts, you can even find your favorite cartoon characters on them. So, you can go in for a chic look with floral prints or solid colors that will go well with your sports shoes or a pair of sneakers.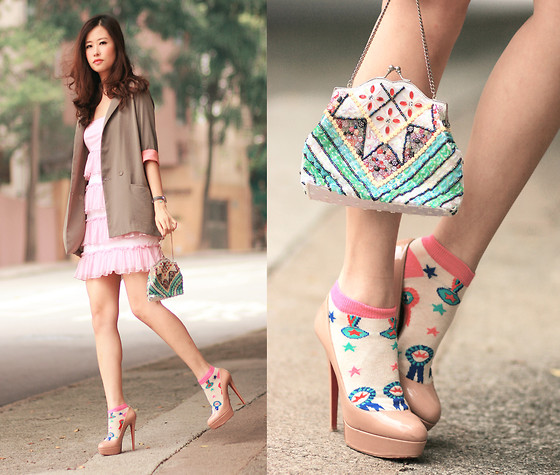 source: lookbook.nu
During winter when you find yourself reaching for a pair of socks to rescue you from the chill in the air, then you might as well have some fun, right? This is the perfect opportunity for you to go in for the unconventional and really fun and colorful socks because girls 'gotta have some fun'. Try out five finger socks; take a look at some of the really pretty and cute socks below.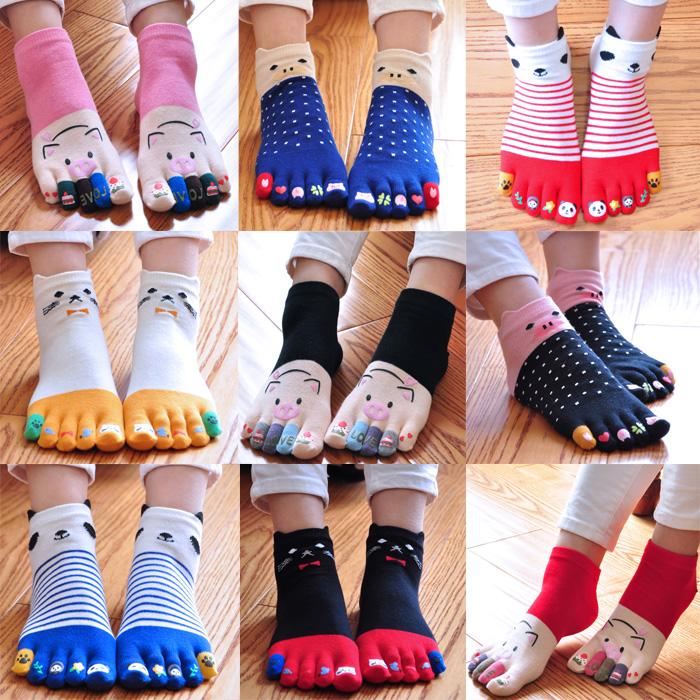 source: aliexpress.com
Net
Some ladies don't like to bare it all and net socks come to a rescue. If you plan to wear a pair of heels, pumps, or peep toe shoes you can wear a pair of net socks. It is feminine and at the same time very prettyand tasteful too. If you plan to go out on a date or a night in the town then it's going to be the perfect choice for you.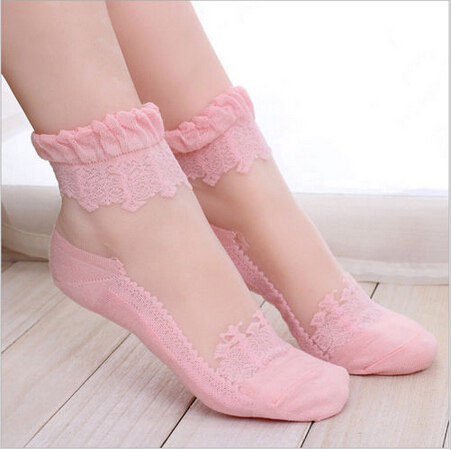 source: aliexpress.com
Shoe Liners
Another must have that every fashionista should know about are shoe liners. In case, you aren't a big fan of socks then shoe liners can be a blessing in disguise for you. All you need to do is to slip it onto your feet and if you wear a pair of bellies, for instance, it will remain hidden. Additionally, it will protect your feet and keep them clean as well.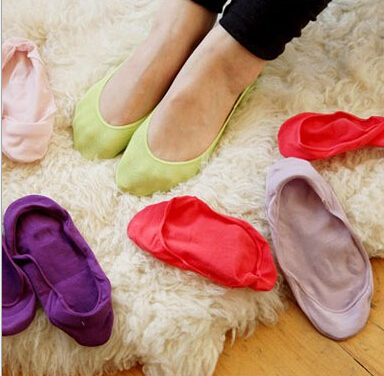 source: aliexpress.com
There are many varieties of shoe liners that you can select from. You can go for a pair which matches with the shoes that you're wearing or dare to be different by wearing one in a contrast color.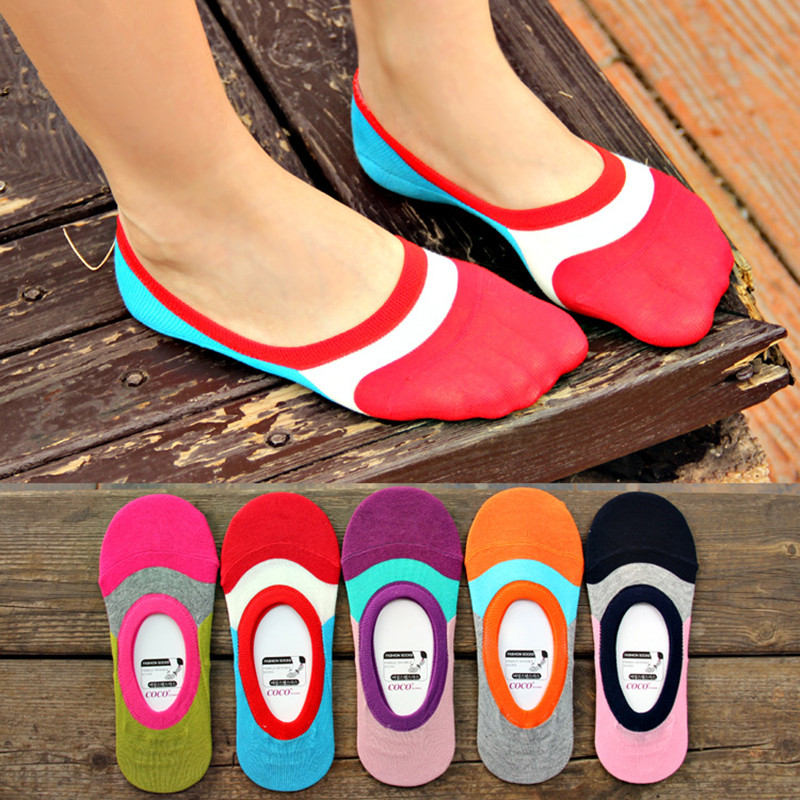 source: aliexpress.com
Our Favorites
If you are still not convinced about how awesome as well as stylish socks can be, then, you must take a look at a few of our favorites. Check them and you'll find something that you will like, for sure!
Stripes
No, we are not talking about the band White Stripes, but socks with stripes are really cool. You can find ones with designs and they look great!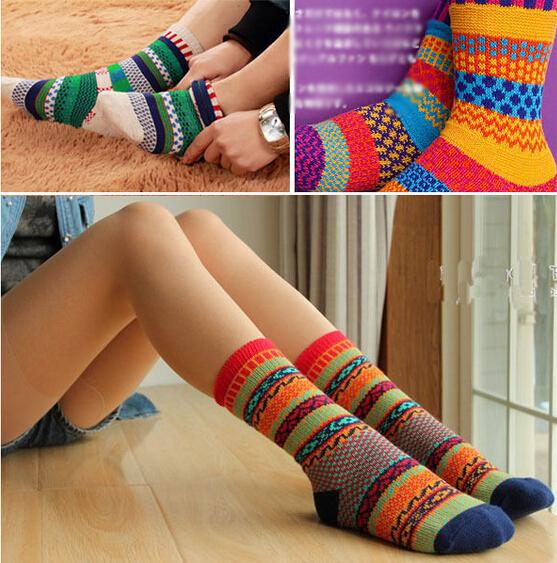 source: dhgate.com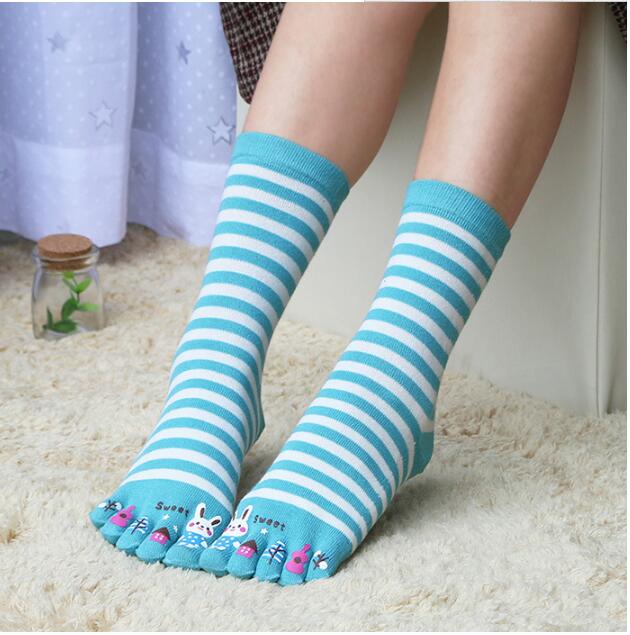 source: aliexpress.com
Cute Prints
You can be as girly as you want to buy socks with cute prints. Forever 21 has some really nice prints of fruits and cute animals. They are irresistible to look at and extremely adorable.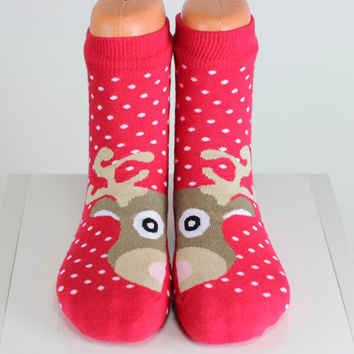 source: wanelo.com
These days you can also find socks with your favorite cartoon characters and superheroes as well.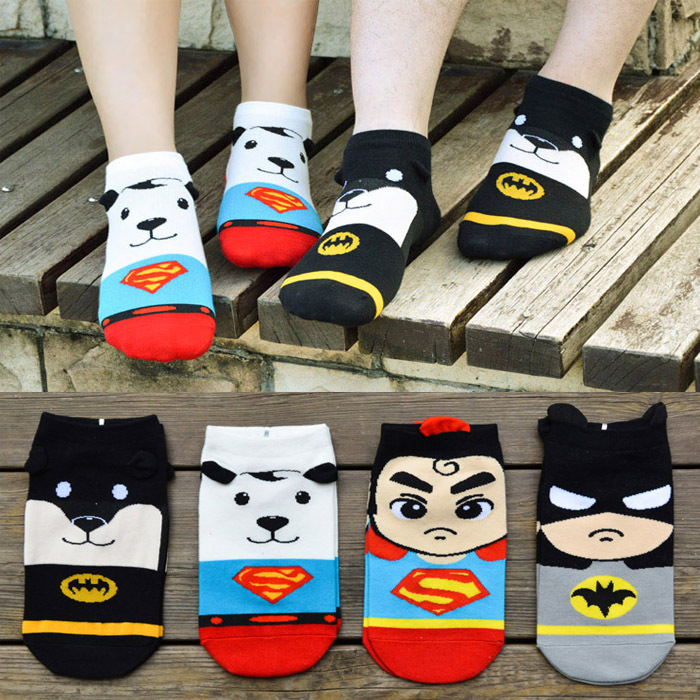 source: aliexpress.com
Ones with Bows
If this isn't enough, there are socks with bows as well. They are a must have in your wardrobe.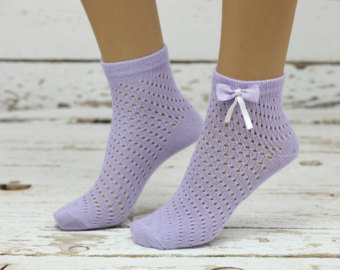 source: www.etsy.com
If you liked the article, please share it with your friends. Thank you!