Once a fashionista, always a fashionista! Well, Tamannaah Bhatia is one of the best dressed South Indian actresses. And stars have to keep up appearances, she was spotted recently at an event. The pretty lady was at a promotional event for her latest film venture Tutak Tutak Tutiya. It goes without saying that she selected an outfit that was fresh, chic, and stylish to say the least. Let's take a closer look at what she wore at the event.
Tamannaah Bhatia's Look
For the event, she wore floral lace top from ALC complemented by a lace-up pant. This outfit is smart, chic, and it had a fresh feel as well. It was a pleasant break from all the dresses that she usually wears. And what we really love about her top is the back and the frills on the arms.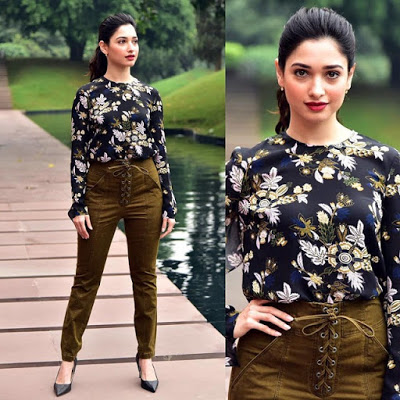 source: c65.in
The fashionista selected a pair of black pump shoes. The minimalist look certainly worked well in this case. As for the hair and makeup, a ponytail and natural makeup were spot on for the occasion. The maroon lip color was a bold style statement.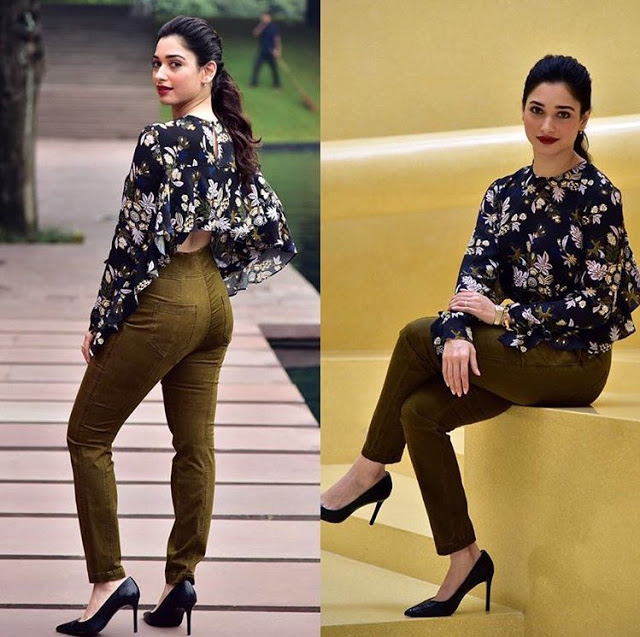 source: asiabash.blogspot.com
The fashionista was snapped on her way to the airport. She accessorised her airport look with a black handbag and a pair of golden flats. So, do we love her look? Absolutely yes! Do share your thoughts with us in the comments section.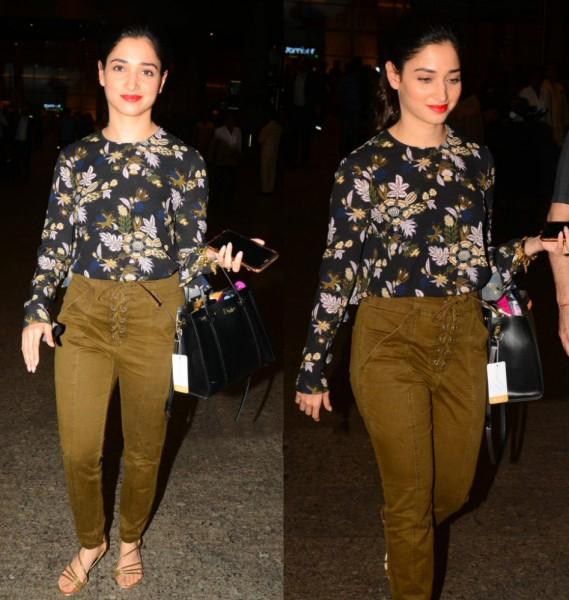 source: southindianfashion.com
If you liked this article, spread the love by sharing it with your friends. Don't forget to subscribe to our website. Thank you!