The wedding season comes with everything pretty and nice. Be it decorations, clothes, food, the aura – anything, all of it has a different and positive vibe about it. The center of attraction is obviously the bride and her various glamorous attires for each and every event. This is where you need to be very, very careful. Picking the right or wrong outfit can change everything. Especially the blouse, that is what can make or break your perfect outfit. Here are some suggestions that you must consider before deciding on the right choice.
1. Open Back Lace Blouse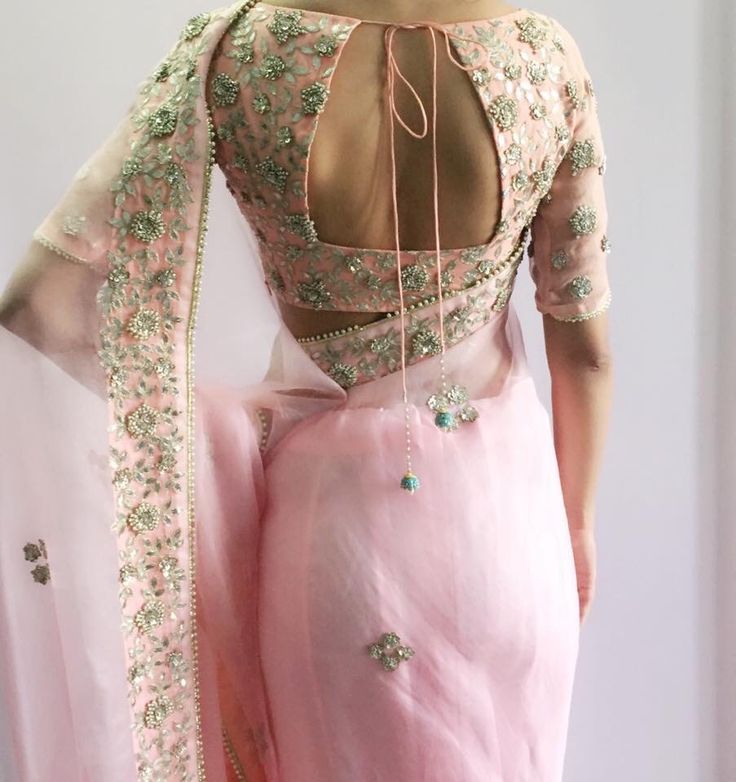 source: s-media-cache-ak0.pinimg.com
Open back blouses are the 'in-thing' right now. They show off your sexy toned back and also give a contemporary look to your traditional wear. You are going to see a lot of open back neck blouses. The trick is to make it unique and stylish and that is where your creativity would come to work. You can choose whatever fabrics you like and any kinds of jewels with it. If it's going to be an outdoor function, make sure you don't go all sweaty and humid in your clothes.
2. Full Sleeves Boat Neck Bridal Saree Blouse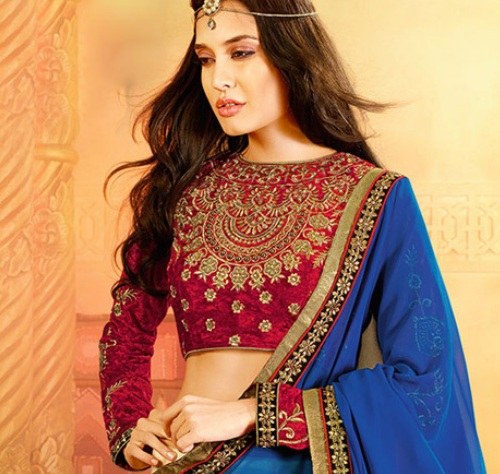 source: tipsandbeauty.com
Boat necks give a classy and elegant look to any attire. The deep backs are only an add-on. With heavy and proper embroidery, no jewelry would be required, as the blouse would do suffice to bring about your beautiful neck and collar bone. The sleeves can be of any fabric you want, just like the blouse. Keep in mind your comfort zone, before deciding on it.
3. Maharani Bridal Blouse Design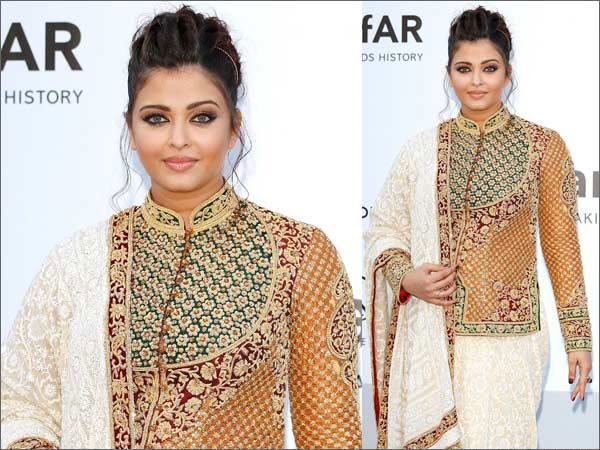 source: www.welcomenri.com
The maharani look is perfect to make you feel like a queen on your D-day. This is just enough to differentiate the bride from everyone else. The heavy work on the blouse is what the look is all about. It gives a royal and elegant taste to your outfit. Again, it is your creativity at the end of the day that makes the blouse stand out.
4. Circular Open Back Blouse Design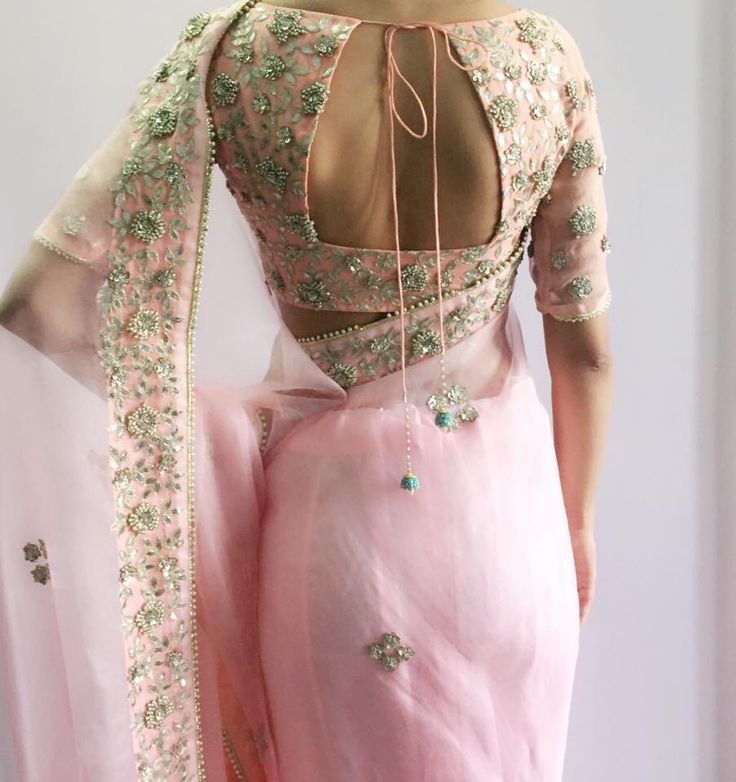 Circular open backs are trendy in ethnic as well as semi-ethnic outfits. The perfect cuts and stitches make the outfit shine. Maybe a choker neck or a collared neck would go best with this back. To give an advantage, pair it with minimal jewelry. So that, the eye easily catches the back and not so much the front.
5. Crop Top Bridal Lehenga Blouse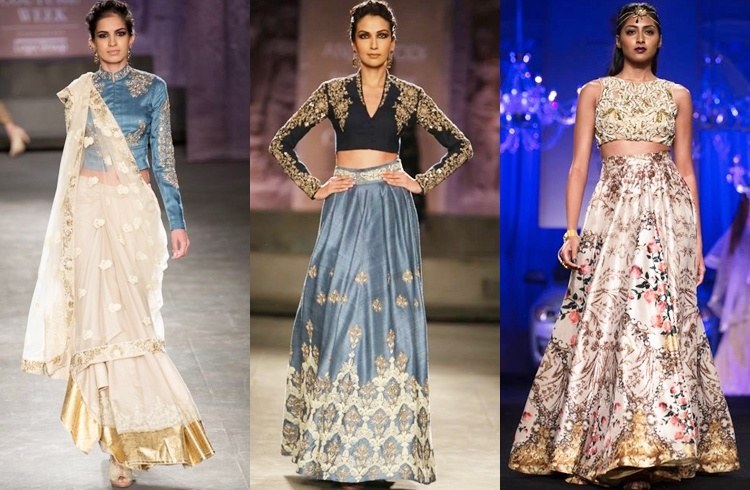 source: www.fashionlady.in
Crop tops are to stay for a very long time. Along with the western, they are also rocking the desi world. These can be worn with lehengas in contras or complimentary colours. They should be the first preference of petite women with smaller busts as it enhances their body type even more.