6. Long Collar Décolleté Blouse Design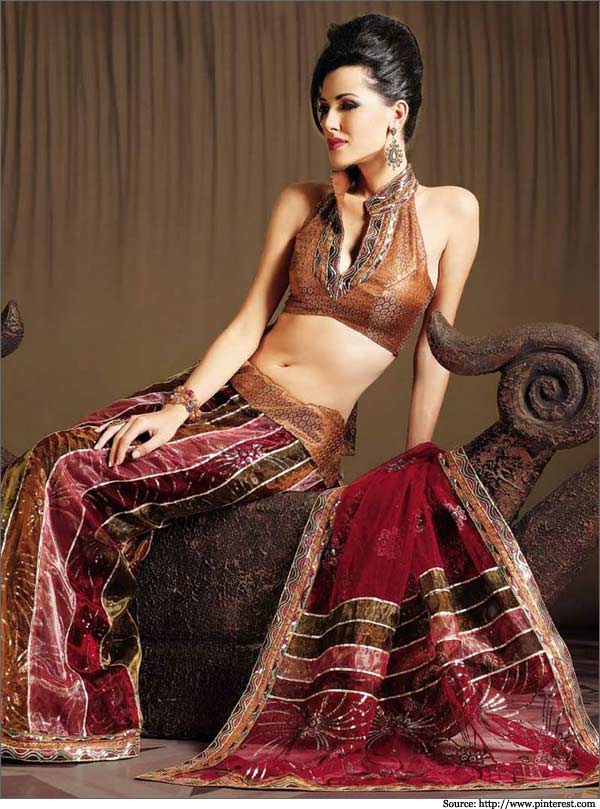 source: www.metromela.com
This is just the perfect look for your wedding reception. Especially for the women with beautiful and appreciable collar bones. They have heavy collars and minimal jewelry would do just fine with them.
7. Open Back Choker Collar Bridal Saree Blouse Design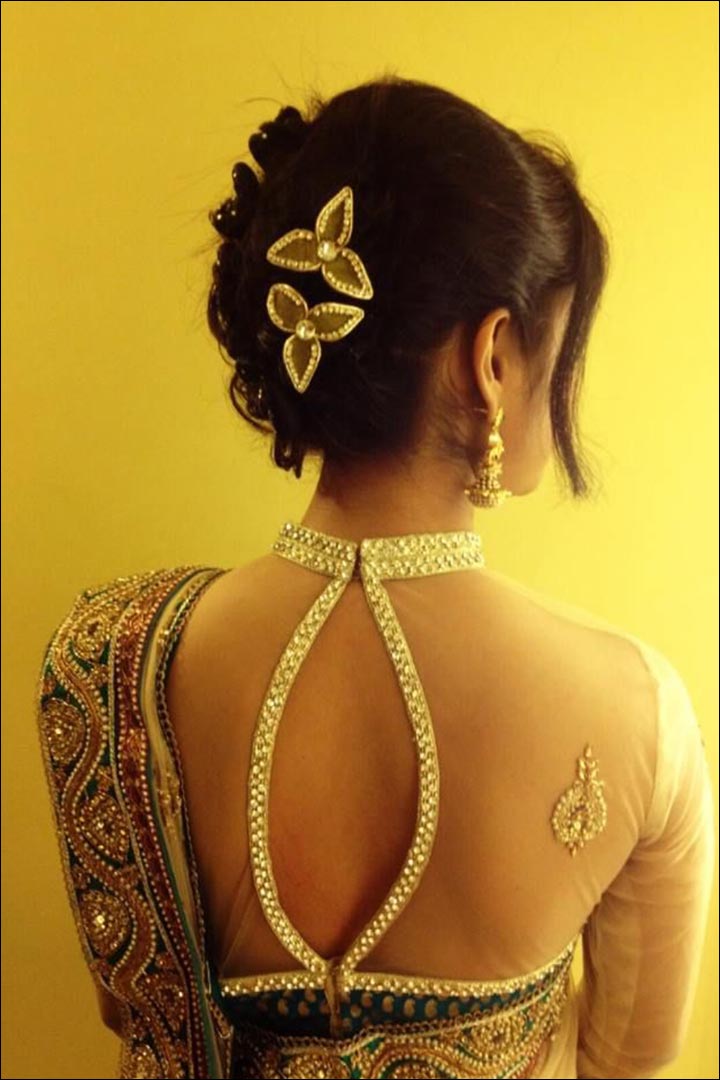 source: cdn2.thebridalbox.com
Choker collars look best on women with longer necks. Just like other collared blouses, this too needs minimal or no jewelry at all. Embroidery, embellishments, or any simple border would look great for the collar. Be careful with the fabric and the designs, so that they don't make you uncomfortable or itch you.
8. Open Low Back With Dori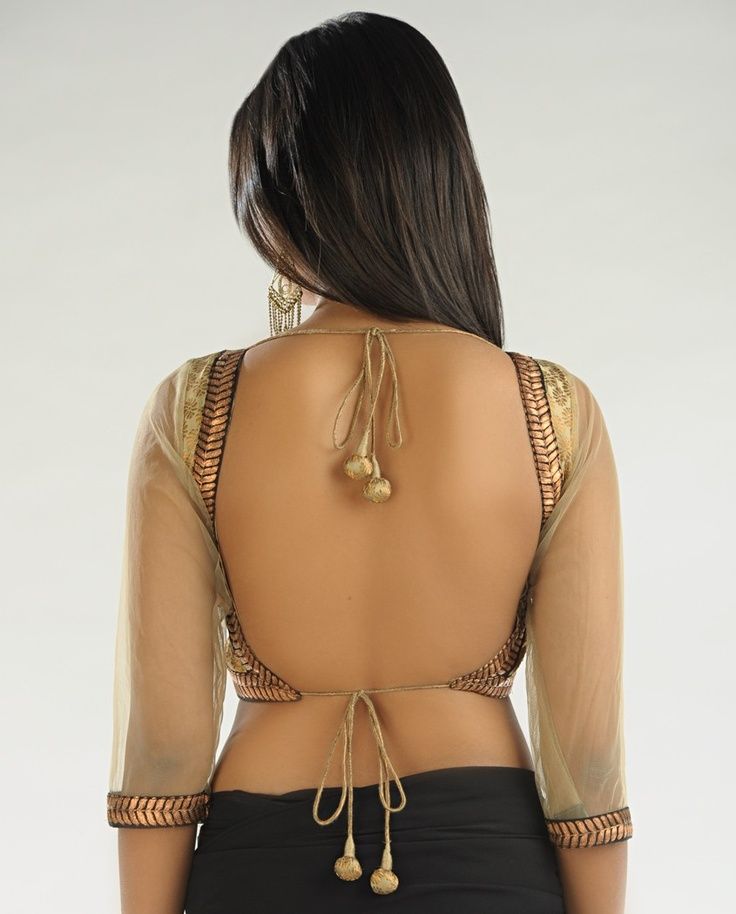 source: s-media-cache-ak0.pinimg.com
This is the most common blouse design amongst Indian women. It's simple, sober and pretty. As much as it looks casual, it can be beautified by adding own ideas and designs to it. The low back has a dori on both ends to tie and keep the ends attached. The dori has hangings on the ends for it to look beautiful and less of casual. Paired with the right outfit, this blouse can do wonders.
9. Off-Shouldered Bridal Saree Blouse Design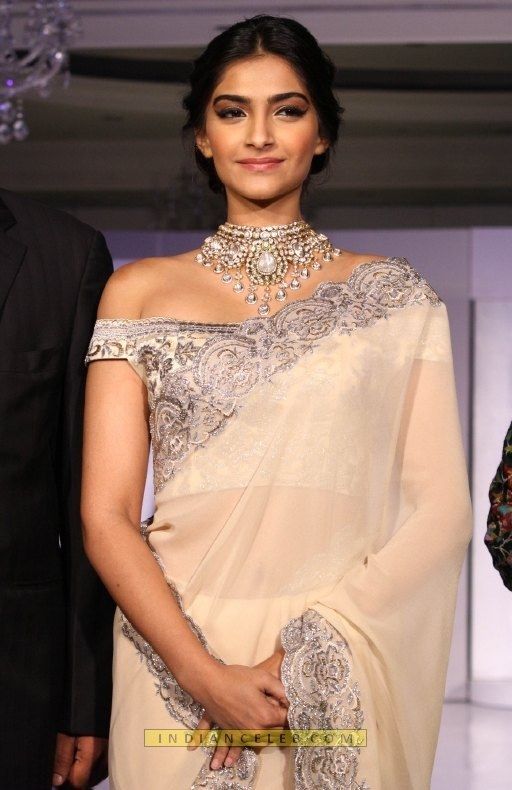 source: www.google.com
The off-shouldered blouse is the right kind of blouse if you want to show off those gorgeous shoulders. They look classy and can go very well with heavy sarees, especially if the fabric is sheer. A contrast blouse would totally nail it.
10. Regal High Collar Blouse With Low Plunge Sweet-Heart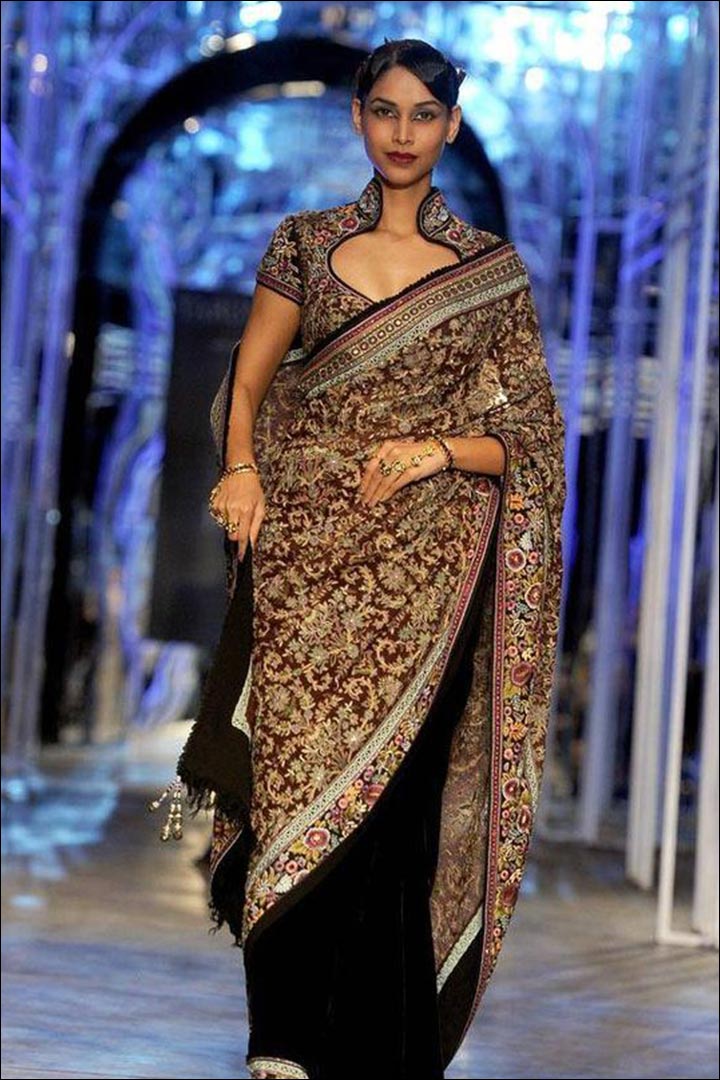 source: img.thebridalbox.com
This is another style that gives a royal touch to your saree. It lends grandeur to the outfit. The Sweet-Heart neckline brings about your assets. It could be paired with a pendant set or something light. Heavy work and complimentary colors are an add-on.
Thank you for reading the article, Please share the article and subscribe for more.