Whether you are size zero or curvy or somewhere in between finding the perfect wedding attire is a nerve-wracking experience. Before you visit any designer wedding wear boutiques understand that most of the bridal collections are presented on fashion models, who seem to be uniformly moulded rather than having real bodies. This may increase the anxiety of finding the outfit that flatters your appearance.
A curvy bodied individual sometimes just needs to follow certain guidelines while shopping. We have come up with the best ideas about your special perfect. Ideally, the first step is to know your size. Avoid buying a lower size of your wedding dress in the hope of losing weight just before your special day.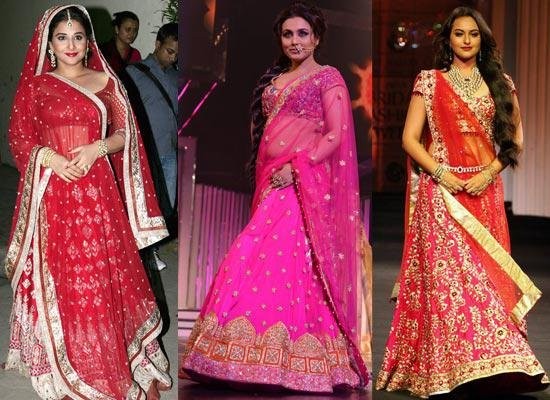 source: in.pinterest.com
Body Shape
Before beginning the hunt, you need to love and accept your body type. Start with analyzing the type of body you have. Look in the mirror and observe your body carefully. Bodies come in varying shapes – it can be top heavy, bottom heavy, midriff heavy or an overall round body. This will make you understand which parts to accentuate and which to conceal. Once you are aware of your body shape, you can easily shop your wedding dress that will do justice to your body shape.
Midriff heavy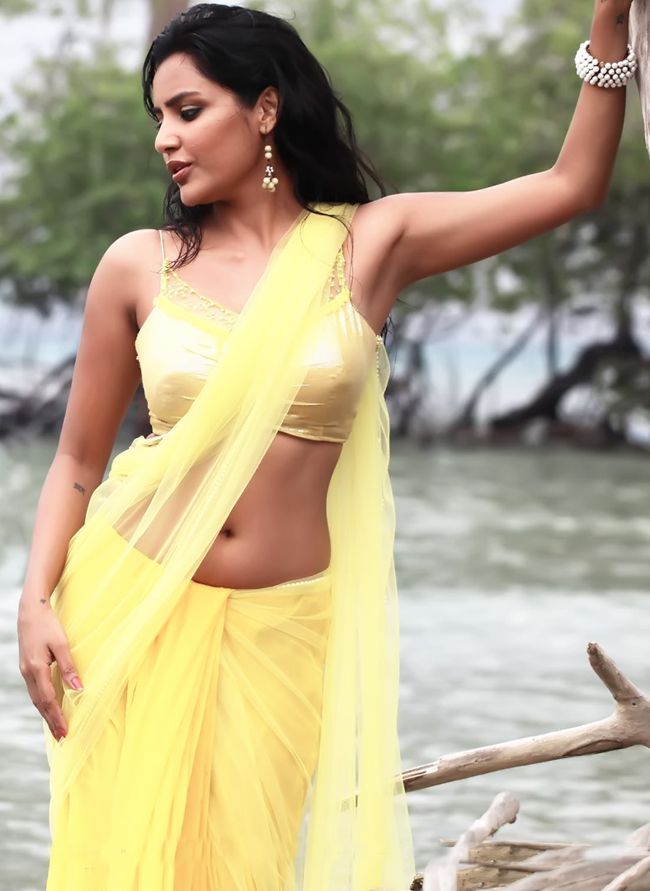 source: in.pinterest.com
This body type looks very appealing if you will wear the choli which has unique neckline and accentuate bust line. Team it up with a lehenga with lots of flares at the bottom. Such attire will take give you a perfect silhouette by taking away the attention from your midriff.
Bottom heavy  (pear-shaped)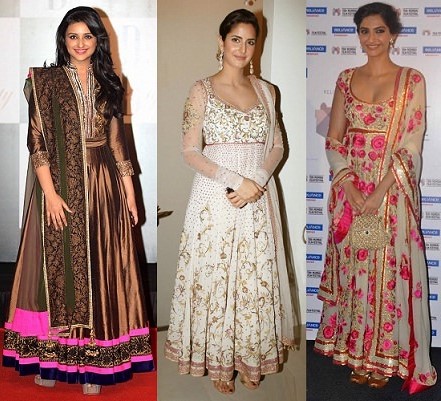 source: www.bollywoodshaadis.com
Women are heavier around the hips. With this body type, you should go with an outfit having A-line silhouette below, for example, a minimal flare lehenga in dark shade can work wonders for you. Another option is a saree with less work on the bottom part. Emphasise more on the choli or blouse so that it will balance out the bottom heavy look. It can be done by highlighting the neckline, it can be done either by high-neck embellished blouses or heavy neckpieces over the choli. Women with heavier bottom shouldn't go for heavy lehenga or a fishtail gown.
Top heavy (apple-shaped)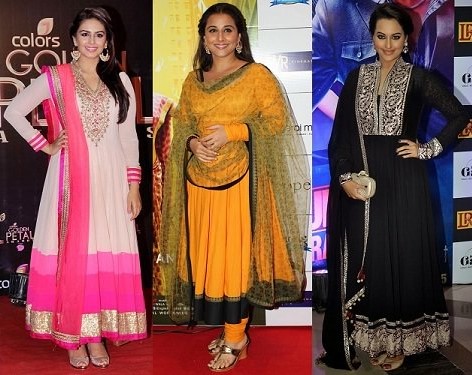 source: www.bollywoodshaadis.com
https://www.amazon.in/Surat4fashion-lehenga-function-collection-designer/dp/B077R9FTHL/ref=sr_1_37?s=apparel&ie=UTF8&qid=1518067701&sr=1-37&refinements=p_36%3A4595085031
One of the most common body shapes among Indian women. This body type can be balanced with a heavier and voluminous lehenga with a V-neck or U-neck choli. Another option is a  kalidar Anarkali that grazes the ground, giving you a leaner silhouette.  If you are going for indo-western look purchase an empire waistline dress, with deep or low necklines.
Since apple-shaped women are busty, lingerie that provides good support is a must.
Overall round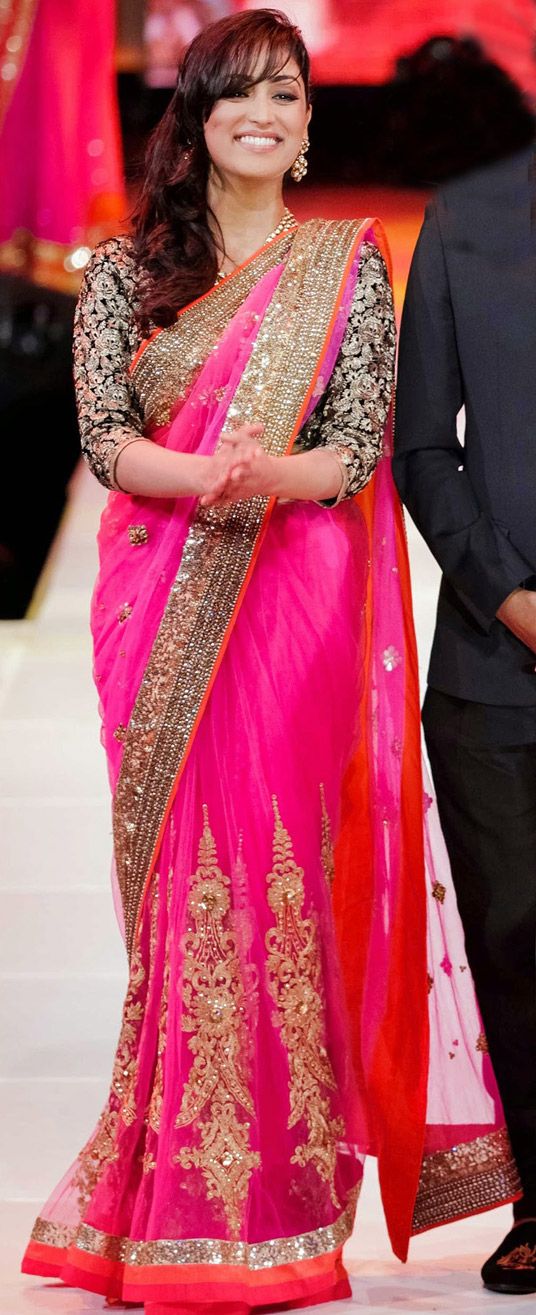 source: indianews99.com
This body type tends has heavy overall, the arms, top, midriff and the bottom. To give your body more definition, the best pick up will be a dress that gives an illusion of a defined waist and height. The attire should have a good fit highlighting bust and bottom can work wonders. Dress with full or 3/4th sleeves can also take attention away from the arms.
Inspiration from Bollywood Celebrities
Looking at celebs accentuating their curves in beautiful wedding attire can be pinned as inspiration. Beautiful divas like Aishwarya Rai, Sonakshi Sinha, Parineeta Chopra,  has carried their gorgeous old self confidently in sparkly indo-western attires like gown, sarees and anarkalis, looking ravishing.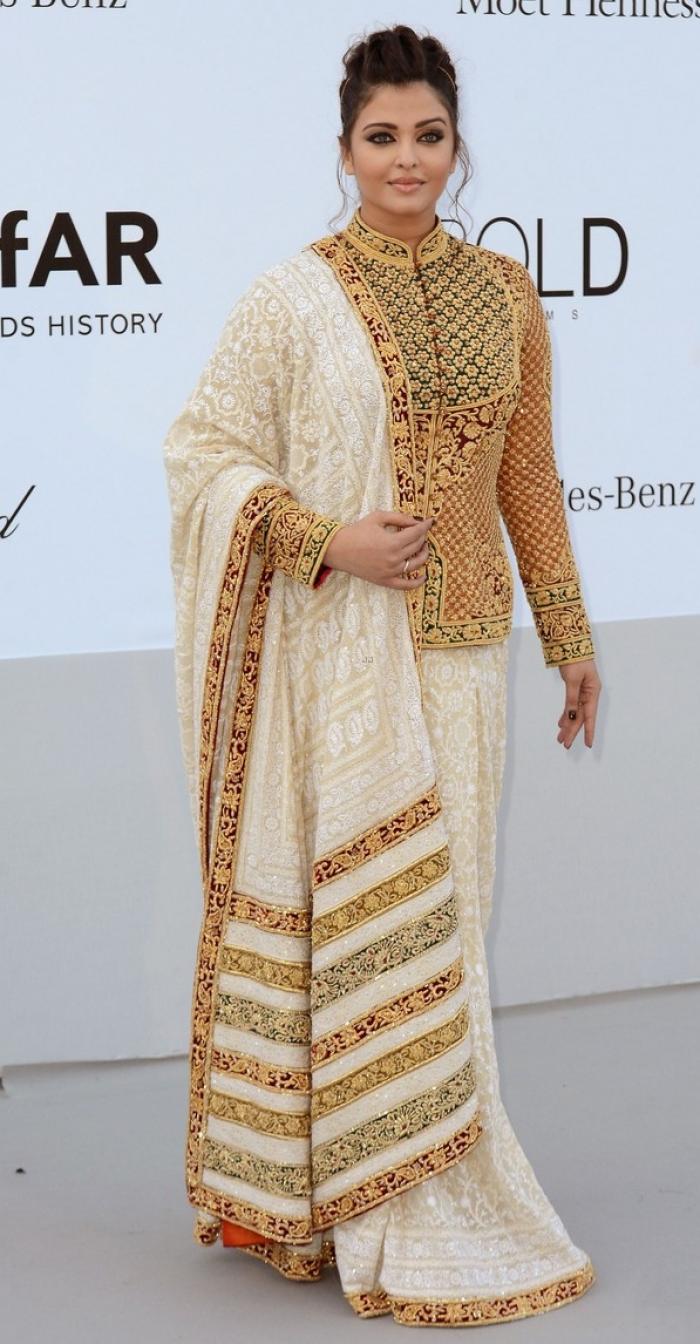 source: in.pinterest.com
The sheer long sleeves covered the arms well while the long jacket till waist gives an illusion of a thin waistline. Even the way of draping dupatta has a  positive impact on the overall appearance.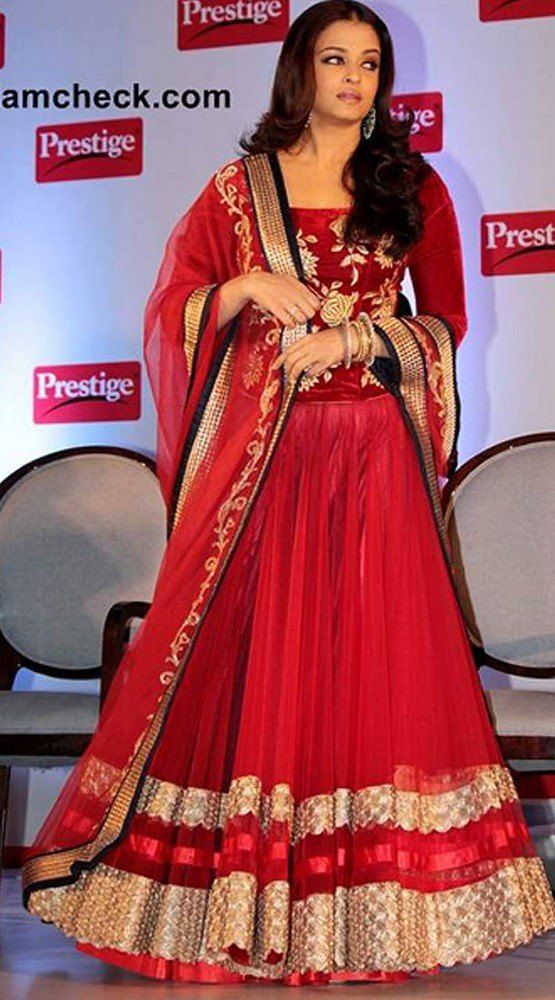 source: trendzone.in
A lehenga with this drape will definitely do justice to almost every body shape.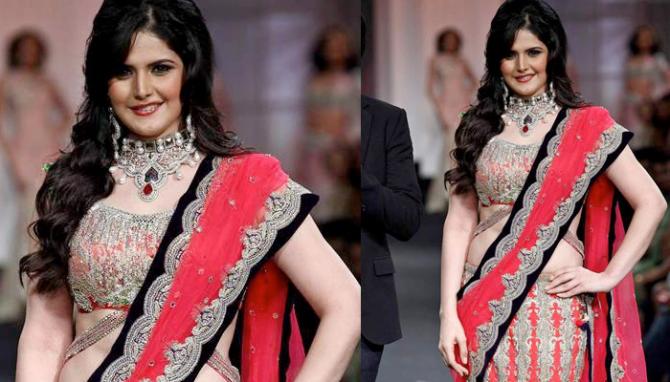 source: strandofsilk.com
Zareen Khan in Indian wedding dress look. The look has a pink lehenga paired with a heavy blouse and a pink dupatta with border work draped over the top area offers midriff coverage.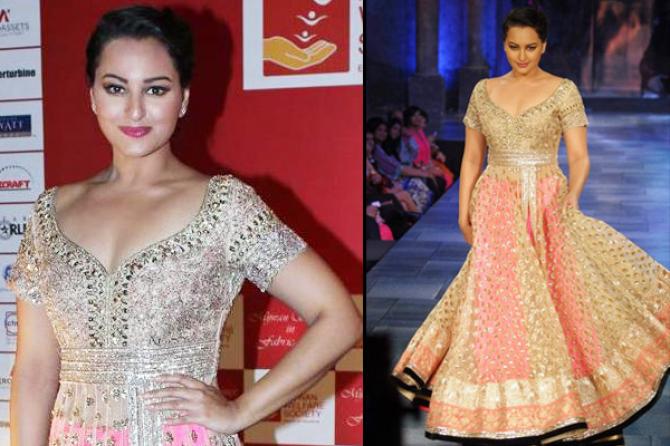 source: in.pinterest.com
https://www.amazon.in/Palli-Fashion-Navratri-festival-collection/dp/B078MGFKHL/ref=sr_1_14?s=apparel&ie=UTF8&qid=1518067822&sr=1-14&refinements=p_36%3A4595085031%2Cp_n_special_occasion_browse-bin%3A1974808031
She displays sharara which is more relaxed and has a contemporary look. Go for darker hues in sharara, your look will become more structured instantly. Deep maroons, navy blues, violets or greens are great choice for a slimmer silhouette.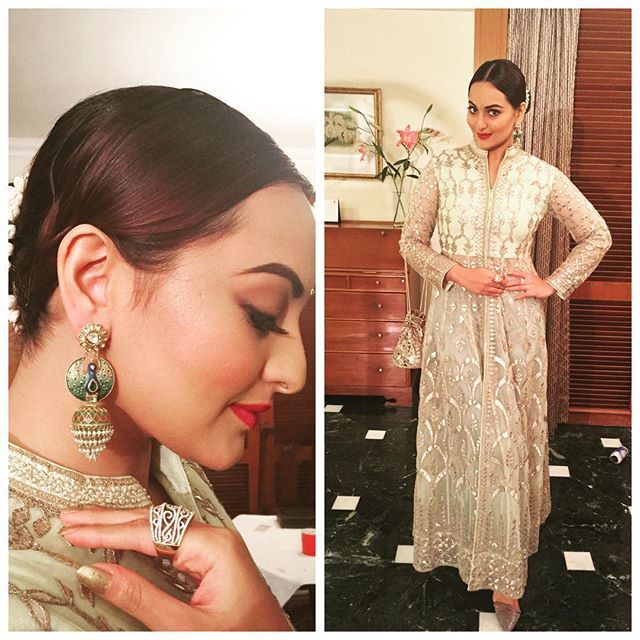 source: in.pinterest.com
A knee-length anarkali dress will make you look tall, try out different cuts, patterns and sizes to hide your bulky parts, this will boost your confidence. Sneak a pair of high heels underneath to give yourself height.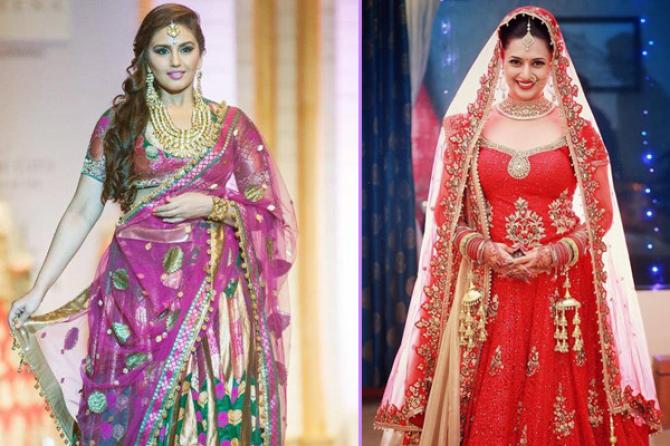 source: fashionztrend.com
Actresses like Huma Qureshi and Divyanka Tripathi wore dresses with more ruched details on top. Both the actresses have highlighted their neckline with a deep neckline and a statement neckpiece. A shift of focus helped in gaining less attention to the center of your body which has well-fitting clothes. Also adding too many layers will only make the clothes appear unflattering.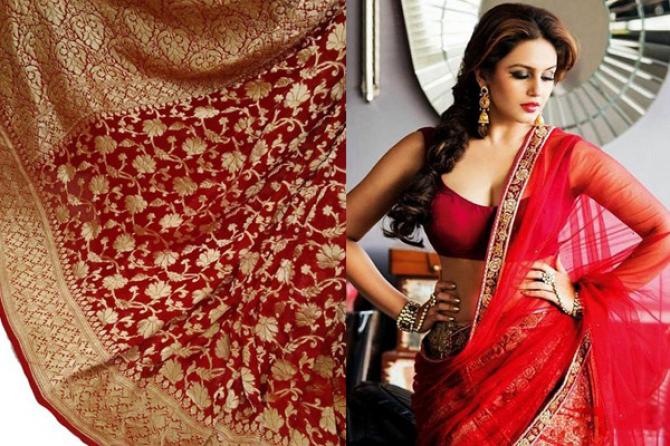 source: www.stylecraze.com
Saree is still one of the most favorite options for all body types. Each part of the attire can be played well like the blouse, pallu or the drape of saree accordingly to make the look suit your body.The drape of this red saree is effortlessly complimenting the curves of Huma. Blouse with criss-cross strings can be a better choice if you want to go a little bold yet look classy.
The hottest new trends.
Capes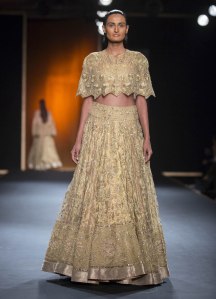 Golden embroidered lehenga has got a classy and unique pair. This detailed embroidery work on the cape stands alone well. You can anyway accessorise it with statement bangles.
Dhoti Saris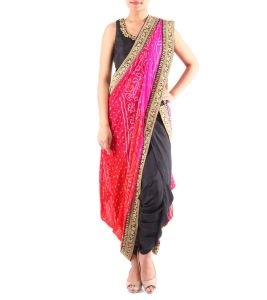 source: in.pinterest.com
The dhoti style saree drape is a fusion of comfort and elegance.  If you find handling saree difficult like I do, then this statement sari is made for you. Wear it without worrying about falling flat on your face.
Long Kurtas  with long skirt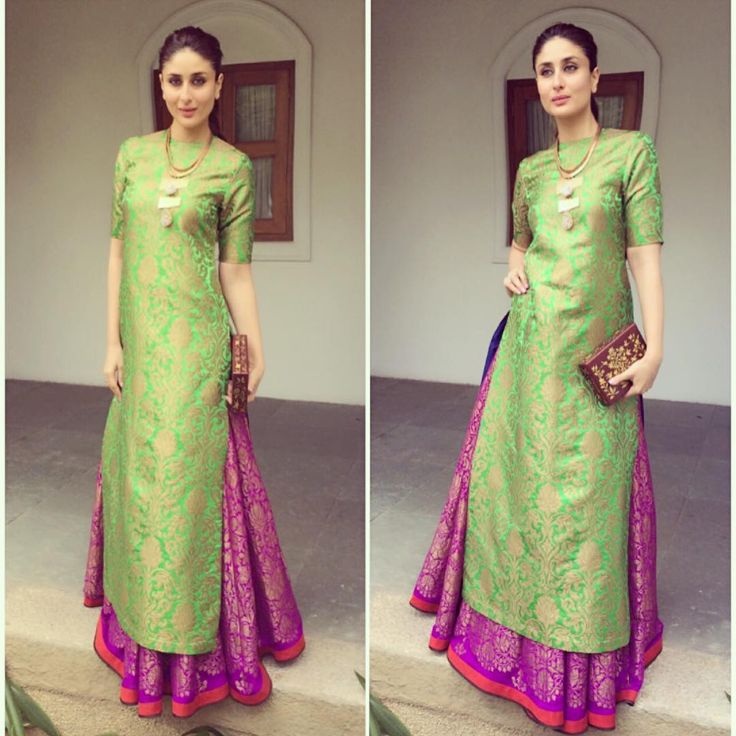 source: in.pinterest.com
You are good to go with no dupatta, one statement necklace and a clutch that complements it.
Palazzo with High Low Kurta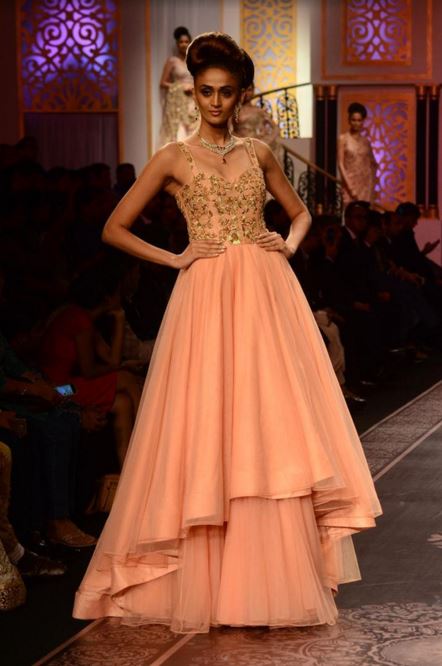 source: in.pinterest.com
A kurta with an asymmetrical high-low cut in front takes a simple dress a notch up higher.
FahionPro tips
Opt for darker colours if you want to conceal any bulky part of your body. However, if you don't want to stick yourself to the dark colors only try the monochrome look.It creates an illusion of slenderness. You can also mix two colors with similar hues, say certain shades of red and pink can be matched together to complement each other. Colour Options- peach, pink, beige.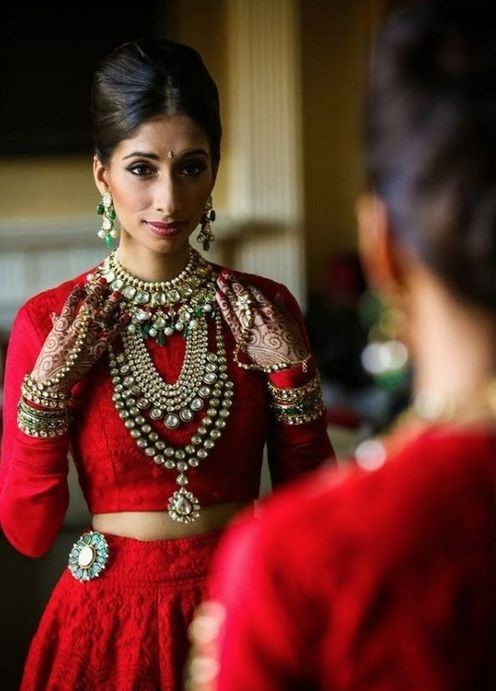 source: in.pinterest.com
2. Avoid large patterns and prints in order to conceal the flabs. Medium or small size motifs and borders are best.  Keep in mind that the embroidery should follow a vertical pattern instead of horizontal. Another thing to keep in mind is that the motifs or embroidery are at the right places like borders, hems, neckline and around the waist, to draw attention away from heavier areas.
3. Choose smooth and flowing fabrics like georgette, crepe, chiffon, net, and satin to highlight your better side. Avoid fabrics like Tussar silk and cotton, velvet. These are stiff fabrics that make the whole appearance look heavier than it actually is.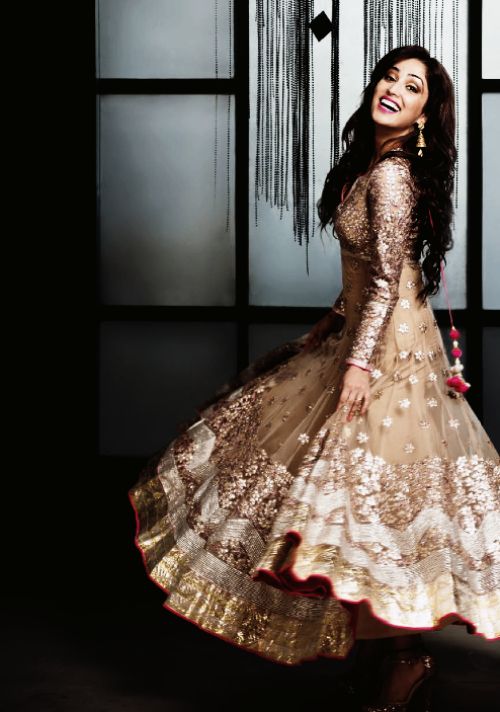 source: in.pinterest.com
4.Try out your attire before the wedding to know if it fits you perfectly or not. Get alterations done, if required. Also, avoid too much layering in your bridal outfit.
5.Use the dupatta or pallu to drape wisely by giving coverage wherever needed. Creative use of draping styles can do miracle to your appearance.
Innerwear
Deciding the right kind of lingerie under your wedding outfit plays an important role, it can either make or break your look. The right one will flatter your body making it feel like your second skin.
A nice fitted bra will lift your figure making you look younger. Make sure you know your exact size, if not sure of your size, visit a lingerie store to get the right size and measurement. They will guide you according to your body and outfit type.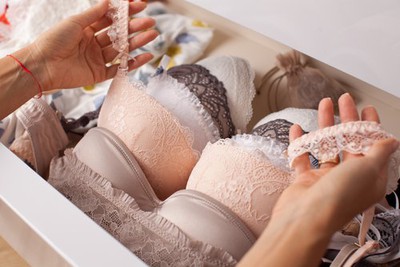 source: in.pinterest.com
If your dress has an ultra-deep V-neckline. Look for a bra with a special cutout in the front to accommodate low necklines. It has an extra support to make sure that everything stays at place.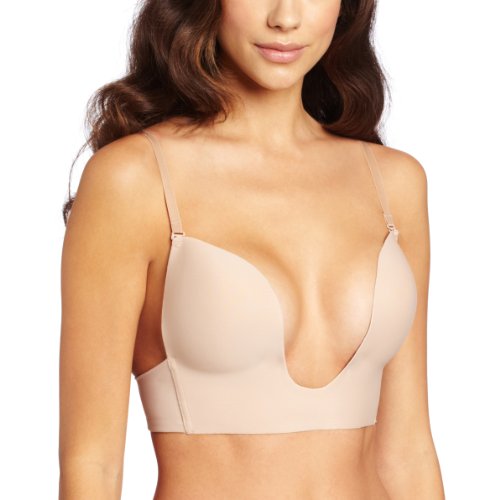 source: in.pinterest.com
The best innerwear option for a flat tummy is shapewear. It will pull in your problem area—your lower stomach giving it a perfect shape.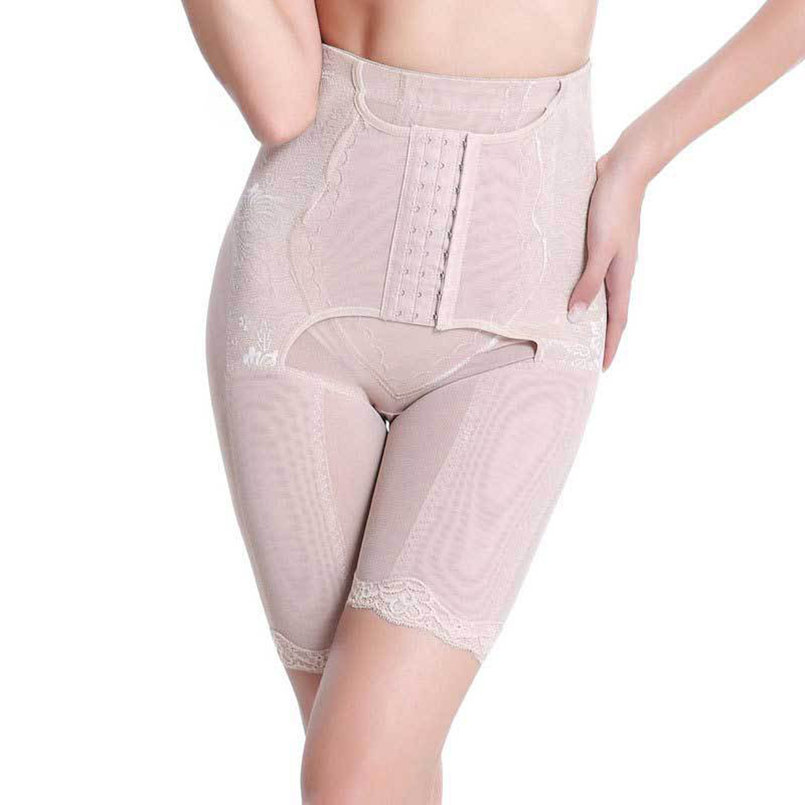 source: in.pinterest.com
For slim and sexy legs purchase low-legged high-waisted underwear. Make sure undergarments give you good coverage.
Jewellery
After you get sorted with your wedding outfit, then comes the turn of jewellery. The right kind of accessories makes you sparkle among the crowd by enhancing the beauty of your look. While purchasing accessories make sure they are according to outfit and your body structure. Curvy women should go for large and bold jewelry piece or statement pieces. Make sure your clothes and jewelry should have the right amount of breathing space. Too much of anything may look haphazard and over the top.
Rani haar
A big Kundan choker like this is all you need to make it stand out. Stacking the Kundan rani haar along with a choker. This bride right here wore a beautiful outfit that adorns all her accessories. A heavily layered kundan chokar with rani haar, matching maang tikka and earrings is just so irresistible to take our eyes off.
Contrasting jewellery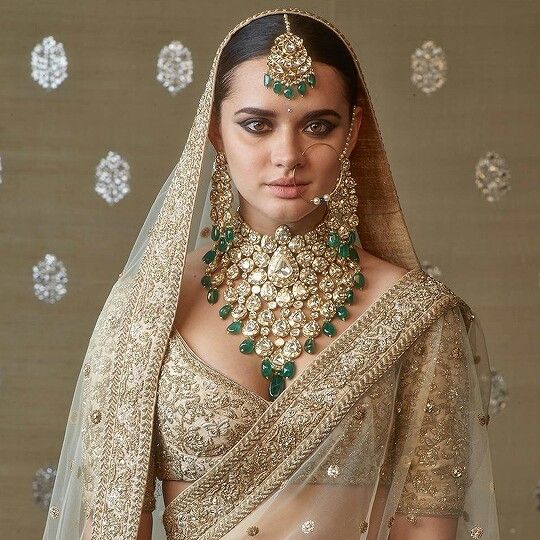 source: in.pinterest.com
Dark heavy jewellery over a light coloured lehenga pops individually. Choose an intensely deep shade that contrasts with the colour palette of her outfit. So while it's not a contrast colour.
Modern meets traditional
Looking for something traditional yet modern? Coordinate your attire with such neck pieces. It's a choker with repetition of a geometrical pattern which makes it quite different from the one you see regularly. This floral lehenga with such deep neckline of the blouse along with gold earrings and haath phool looks perfect.
Hairstyle
The simple yet chic ponytail
If your her long hair then locks can be a good option.  Just a little twist in the simple ponytail can create magic. To make the look more glamorous accessorize it with impressive hair pieces and clips. This hairstyle compliments indo-western attire very well.
Soft curls
The best option for medium to long hair length. Girls having thin hair should try soft curls. This is because it instantly add volume to the hair while making you look the prettiest bride ever. Add a fun element to the hairstyle by adding a twist at the back. Play with the motifs of your attire by mixing with pretty floral hair jewellery.
Messybun wonders
Even brides with small hair can opt updos as this hairstyle adds an illusion of volume and length. A multi tiered or tousled updo can do wonders for Indian brides. Brighten up bride's  attire in cool light color with this messybun.
We are prety sure you have gained  good ideas about what designs, cuts and colours with go with curvy body type well. We are sure your final purchase of your perfect wedding outfit will make you glow even without layers of make-up. Be confident in what you wear and how you look.
Don't forget to subscribe our website for more such useful tips and tricks. Let us know, what all compliments you get on your wedding day.
Thank You.