Indian weddings are beautiful and colourful and dressing becomes an invariable part of it. Being a beautiful bridesmaid means you will walk the Indian brides down the aisle. Not only the wedding There are lots of events are in shaadi season that includes sangeet, mehandi, reception where you need to take care whether you are looking just perfect.It may become streesful for you to decid ewhat to wer on that big day.  If you are clueless about what to wear? We have come up with a complete style guide for you. From traditional to trendy, subtle to sexy, these pro tips will set you different from the rest of her friends.
So choose a heavy, flattering gown that contrasts the bride's wedding dress. Go for pastels like sky blue or brights like pink, depending on what suits you! A pastel-coloured lehenga or saree with threadwork or light embellishments are good options, too.
BFF's best attire
Embroidered crop top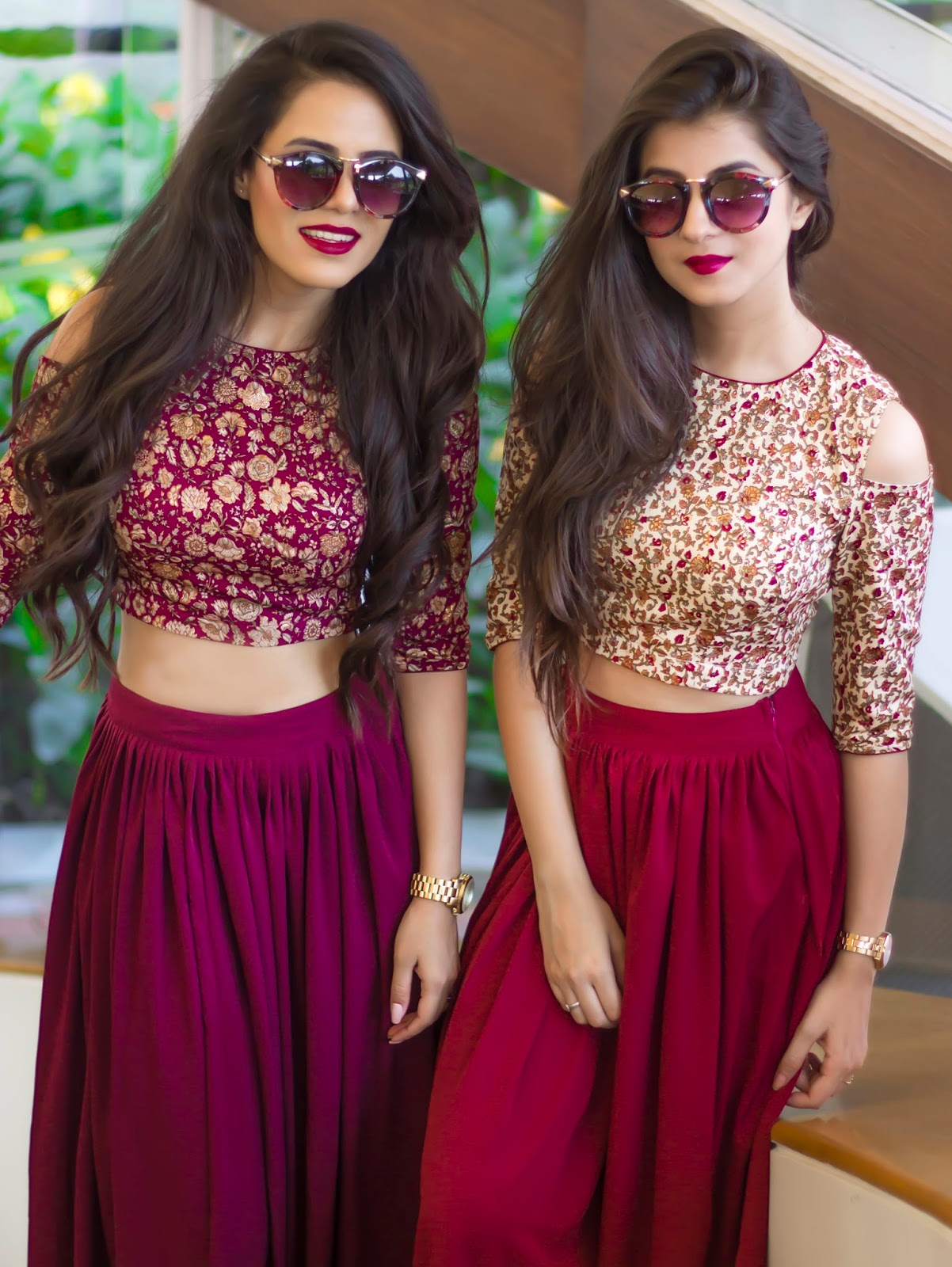 A long skirt with an embroidered top will have just perfect amount of embellishment and spark. A perfect blend of modern meets traditional. Colours to try are deep hues like black, peacock blue.
Long Jacket with Lehenga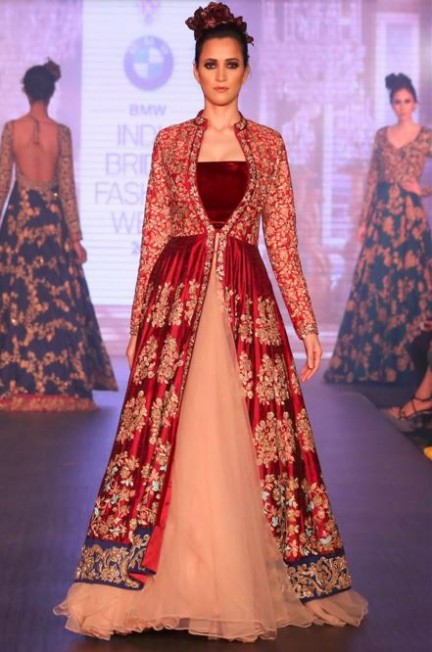 source: www.zipker.com
An elaborate jacket with detailed embroidery makes the complete dress a masterpiece. A stylish hairdo will make you a sight to behold as the best bridemaid ever.
Saree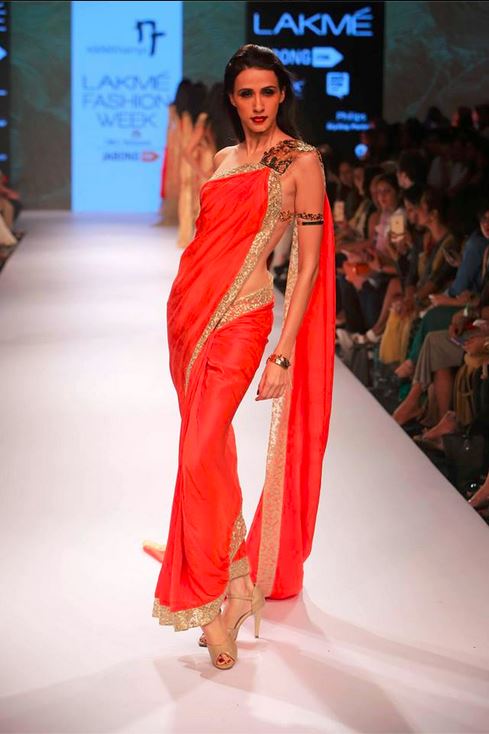 source: thedelhibride.com
Indian drape will also remain the best choice, making you look slimmer and sexier.  Always choose flowy fabrics such as georgette, chiffon and crepe etc. For a clean elegant look go for thin borders. Also the draping should have less pleats in order to avoid the bulk at your midriff. Keep your pallu fall naturally for a relaxed and confident vibe.If you're bored of the traditional options, go for an Indo-western suit or a unique pre-draped concept saree.
Salwar suit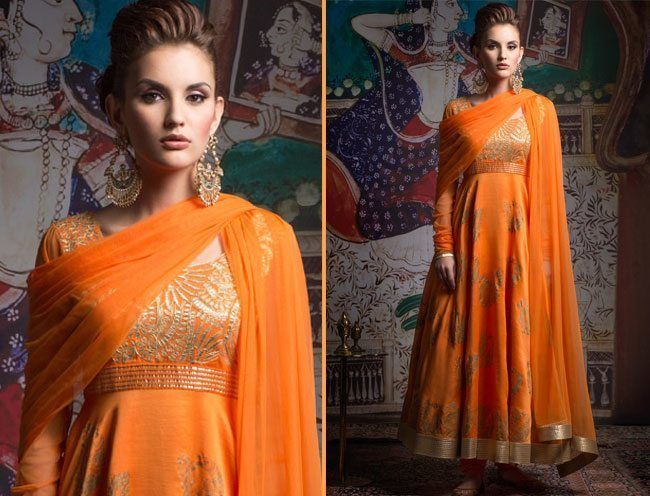 source: www.mid-day.com
This comfortable Indian ensemble comes in varieties of shape that can highlight each body part of yours. If you have heavy lower torso go for A-Line silhouettes such as Angrakha and Straight cut kurtas. To flatter your curves, wear Empire Cut silhouettes.
Lehengas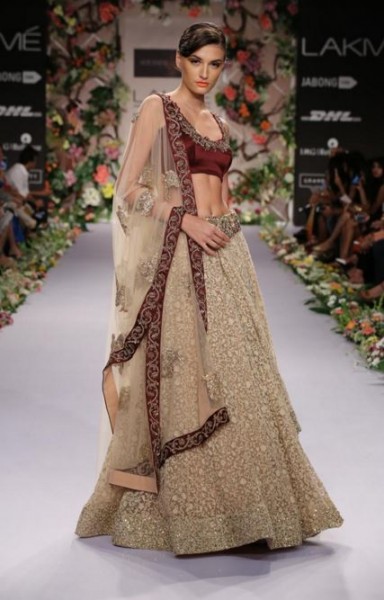 source: www.indianweddingsite.com
A lightweight lehenga should be picked so that it won't overshadow the bride's attire. If you want to go for colors like red, maroon make sure to combine it with a contrasting color like gold or white. Pastels like lavender, powder blue and peach are good options. For brights, try mauve, grape or turquoise. You can play with the dupatta in varieties of ways. It can be used cleverly to hide any problem areas and highlighting the artistry of the garment.
Maxi dress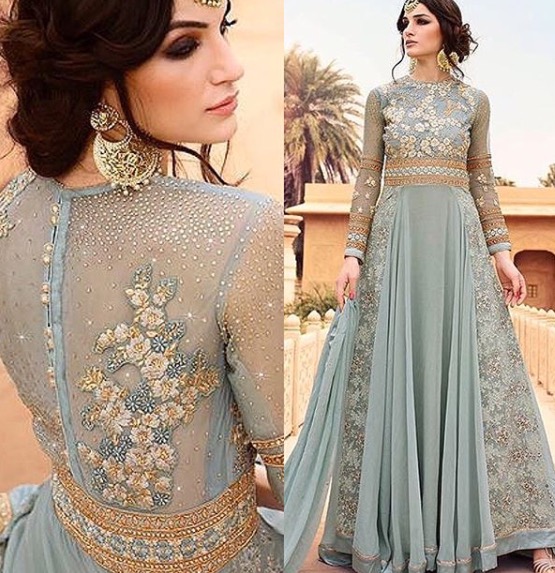 https://strandofsilk.com/indian-fashion-blog/indian-weddings/best-indian-bridal-dresses-lakme-fashion-week-2014
For standing out in the crowd you can try something completely different from the rest of the bridesmaid. Maxi dresses are good option if you want to to keep it subtle yet stylish. Right accessories can make your look surely fabulous. Pick an attractive color which has nice floral print that has vibrancy and bubbliness in it and slip in classy stilettos.
Gown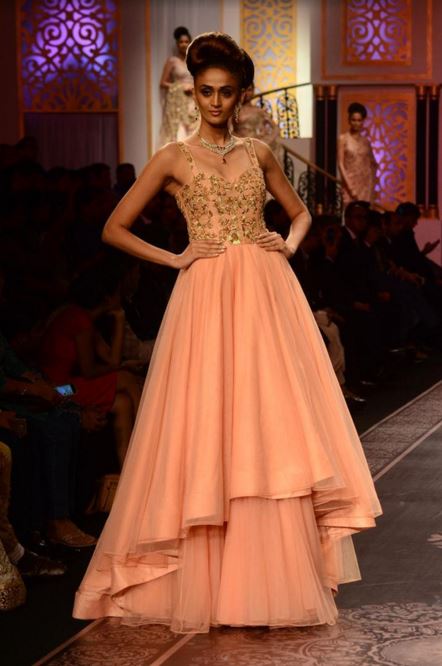 source: luxemi.wordpress.com
If its summer and you don't want to go for something less heavy yet feminine. Try out a gown like the one shown in above picture. heavy or rich fabric like silk, velvet or embroidered organza or tulle. go for wine, gold, coral or fuchsia.Choose feminine pastel colors like peach, beige.
Salwar and top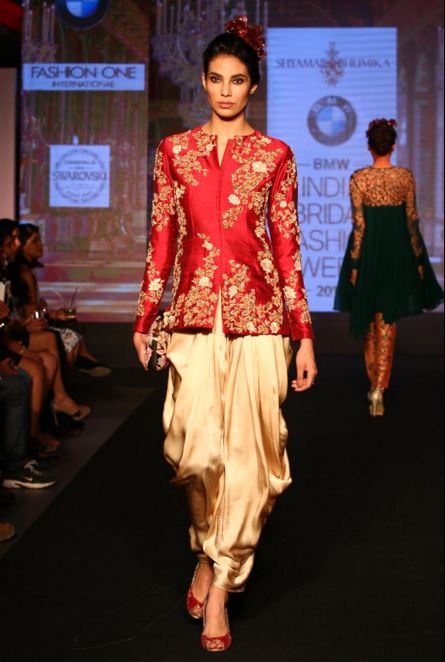 source: www.indiwear.com
Salwaars paired with short tops is so non-traditional. Here beige silk salwar is paired with a Chinese jacket. This style is super-trendy right now. It will let you rock the dance while looking amazing.
 Footwear
When it comes to footwear always put comfort over style. Your footwear is an inevitable part of your attire so choose wisely.
Wedges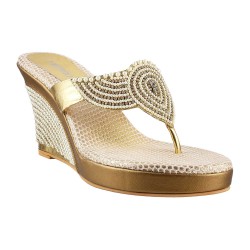 source: shaadi-bazaar.com
Juttis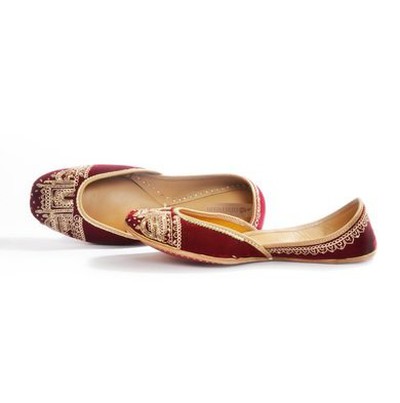 source: strandofsilk.com
A pair of desi Juttis is a must have in your closet. Ethnic one may have ghungroos or small mirrors attached to it which looks incredibly amazing with muted outfit. You can run around or dance whole night without any shoe bites.
Kolhapuris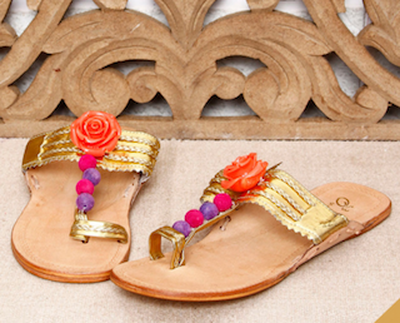 source: makeupandbeauty.com
Pumps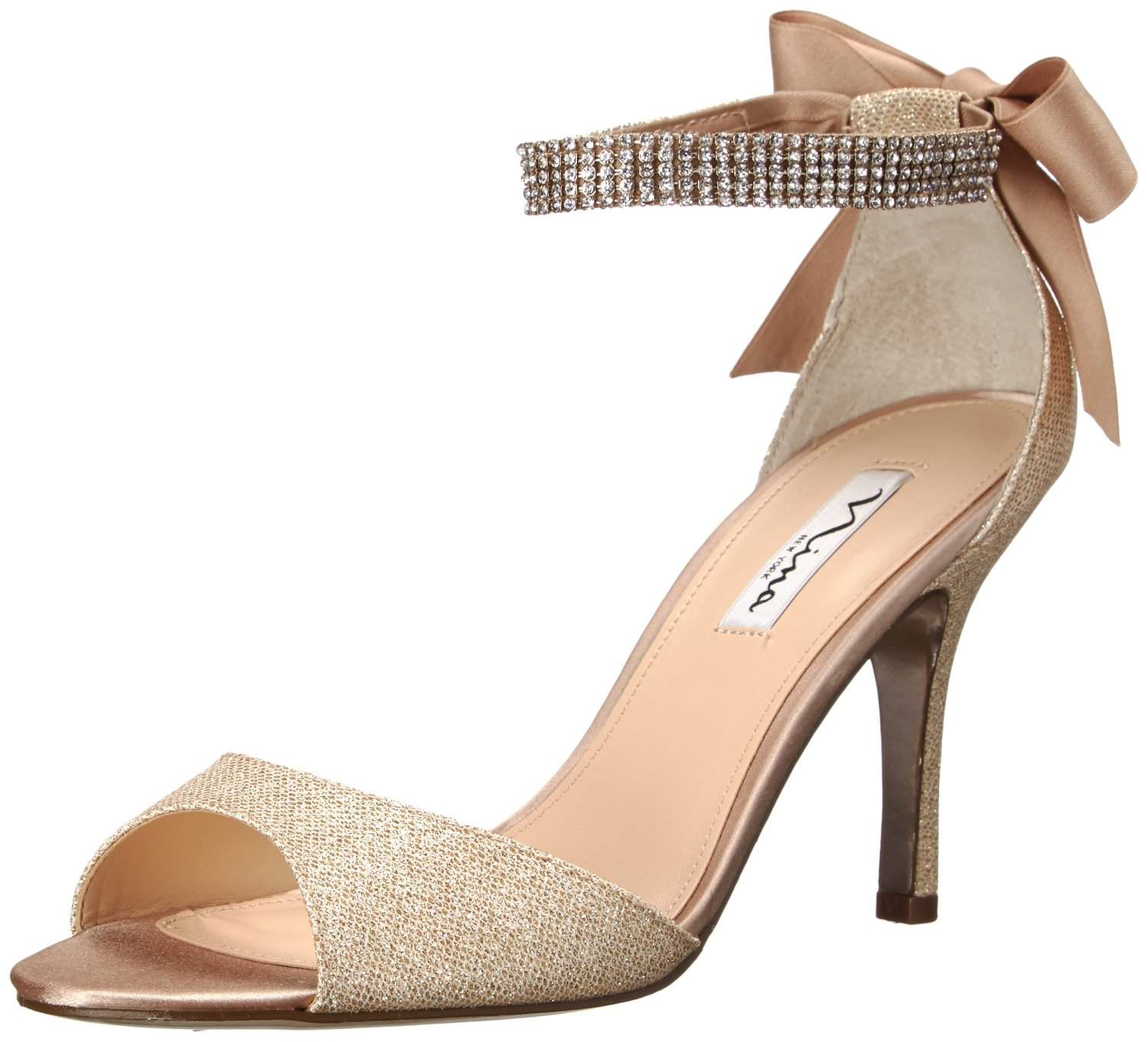 source: www.metroshoes.net
Nude Pumps will go with any and every outfit. It can be worn for shaadi to the reception and to your office parties a well. With all the bright outfits, it will neutralize your appearance.
Innerwear
For our long desi wedding sessions, it's important to have undergarments that make you feel as if they are a part of your skin. Choose your innerwear wisely that will last long and are comfortable.
Measurement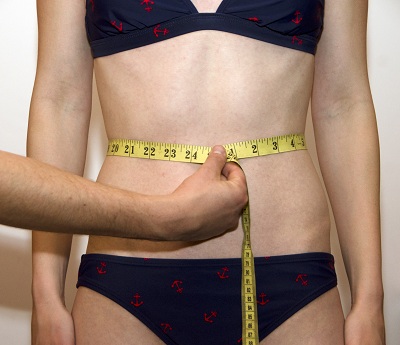 source: www.hitched.ie
Before starting your search get yourself measured at a good lingerie store.
Shapewear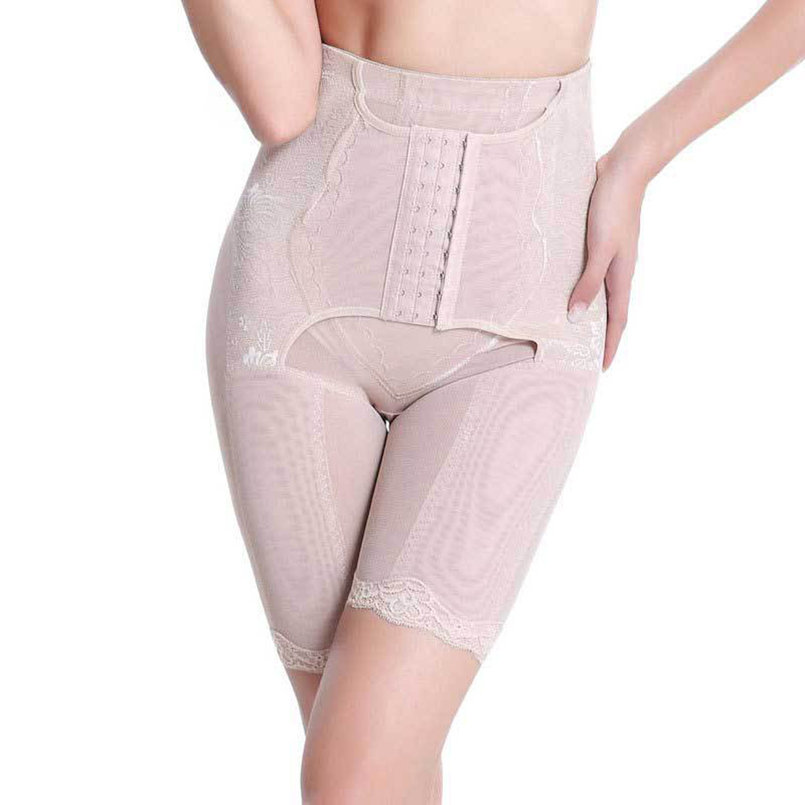 source: www.aliexpress.com
If you are conscious of your figure, invest in shapewear. Not only it will give smooth finish to your curves ibut it will boost up your confidence as well.  If you are buying it for the first time consult someone at the store to give the perfect size.
Fabric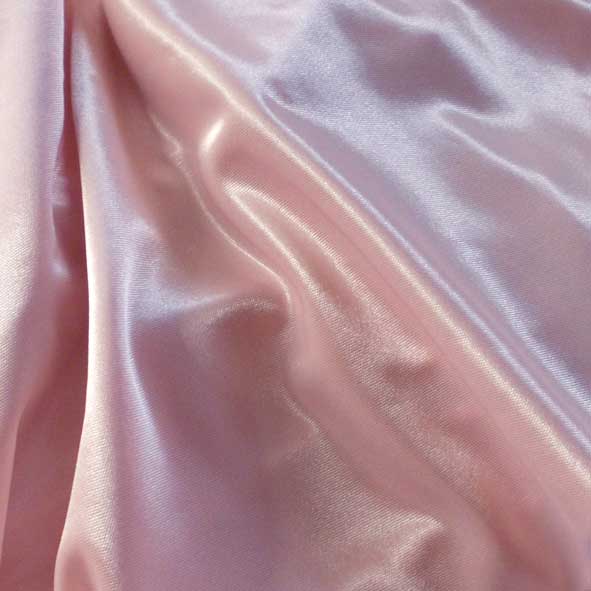 source: www.indiashopps.com
For long hour comfort materials should be chosen carefully. Fabric such as nylon, silk and lycra will make you sweaty .Opt for breathable fabrics such as cotton.
Color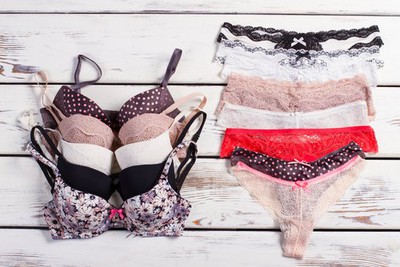 source: www.bustle.com
The color of your attire and that of your undergarment should be taken care simultaneously. If you're wearing a light fabric or colour, your undergarments may show.  therefore don't buy things that have too much contrast. Safe option in case of light fabric  will be lingerie close to your skin tone.
Backless/ Strapless
For backless blouses, it's better to have inbuilt pads. If you're wearing a strapless bra, look for bra that can give good support. Go for seamless undergarments to avoid any bra or panty lines from showing.
source: www.hitched.co.uk
You'll surely feel more confident about yourself when you don't have to worry about your lingerie showing off.
Color of the season
Ivory
It is one such color that can be a complete head turner because we can assur you that everybody else will be wearing red, blues and yellow. It is the most underrated during the wedding season. But if you look at designers likes Sabyasachi Mukherjee or Manish Manahrotra , they are creating magic by pairing it with gold and the right accessories, it can be a complete head-turner. Ignoring colors like ivory, beige that are classic and suits everybody will make you stand out in the crowd.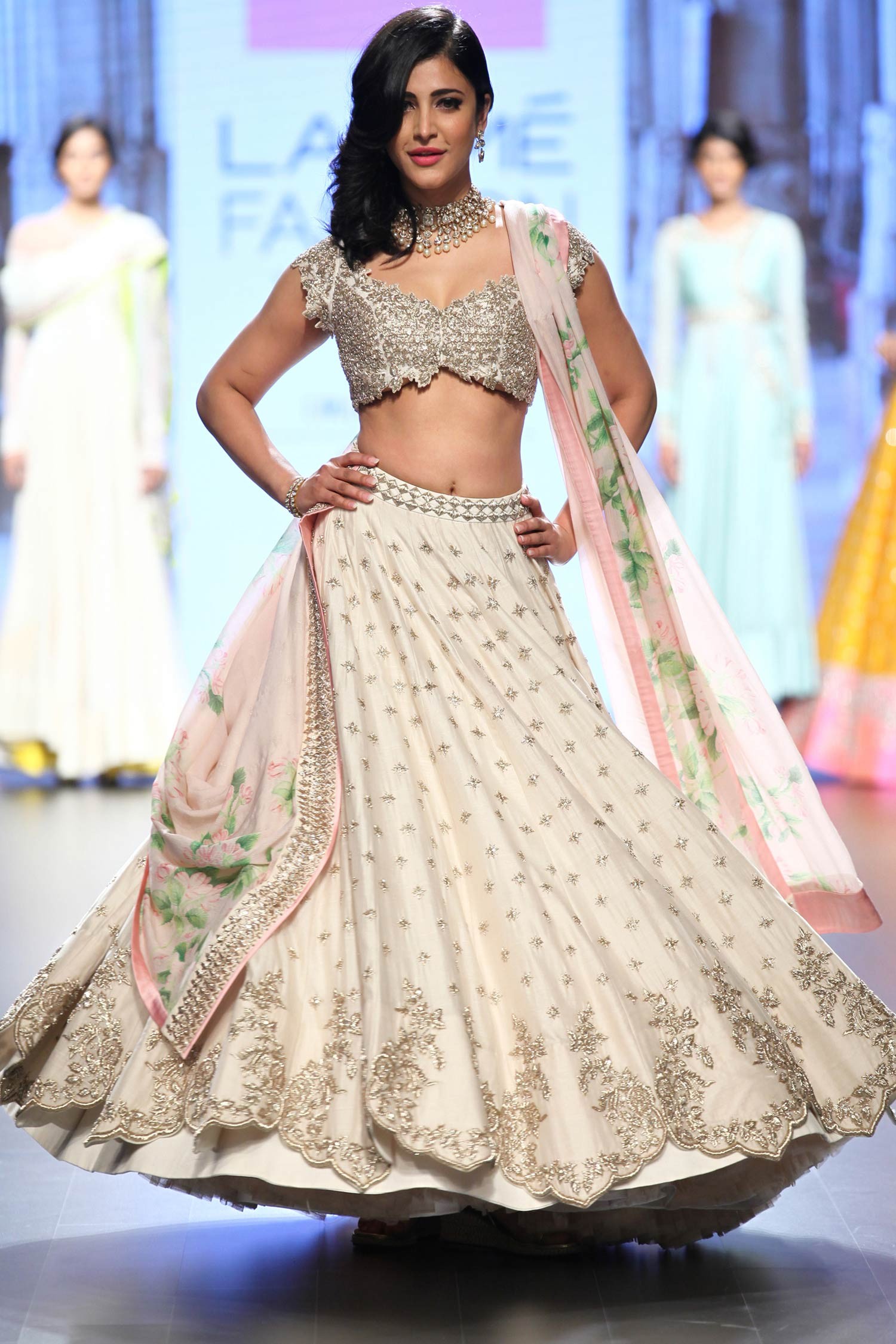 http://www.aashniandco.com/designers/anushree-reddy/anushree-reddy-off-white-lehenga-set.html
A pretty lehenga in a subtle plain color is charming. Pair it with a glittery blouse and one statement neckpiece.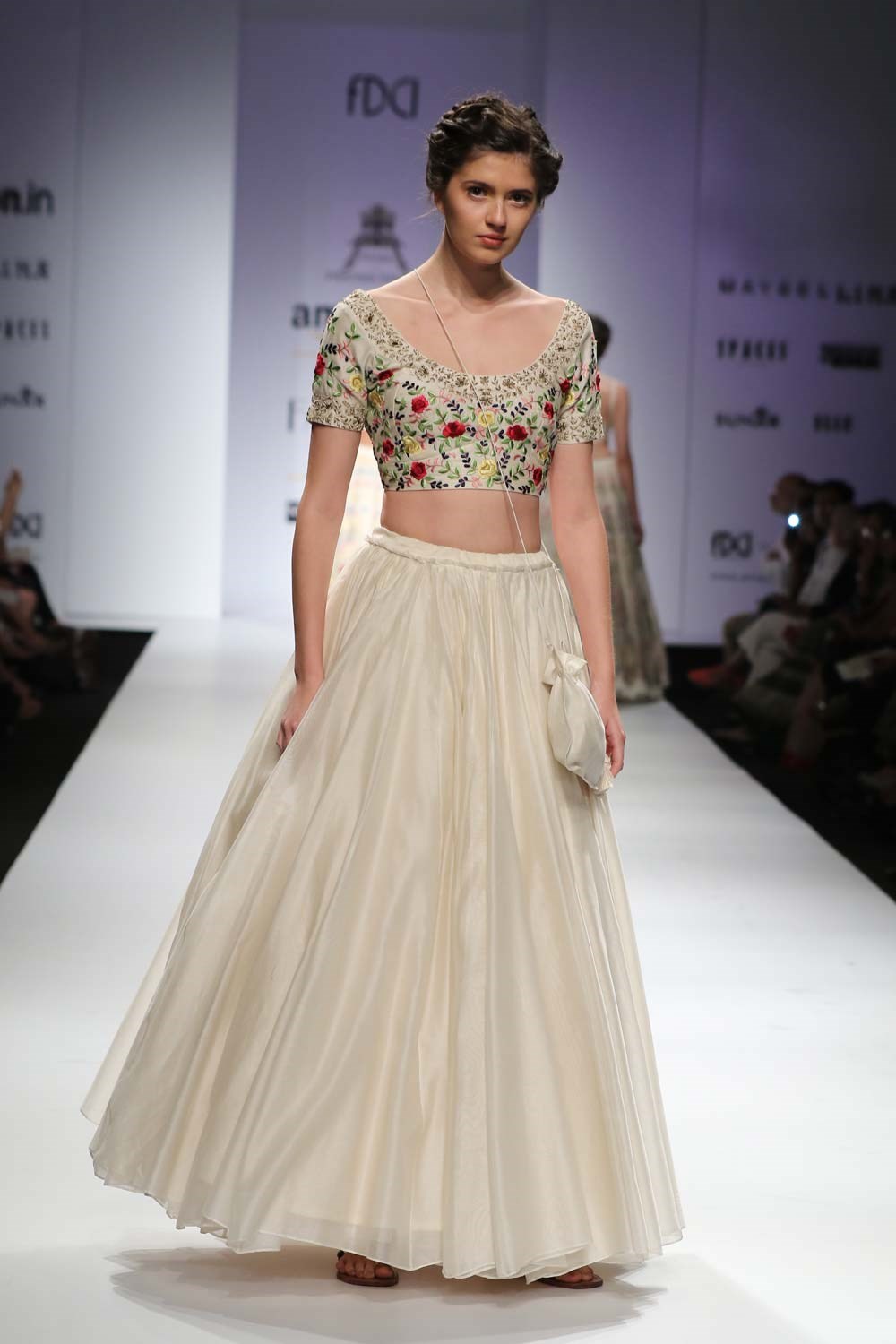 https://www.sweetcouch.com/womens/10040735-ivory-lehenga-set-shadow-embroidery
Elegant and sophisticated, this off-white color with a gorgeous gold prints skirt is definitely worth trying.  Make soft curls amd keep your hair open, pair it with delicate earrings and you are ready to rock.
Royal blue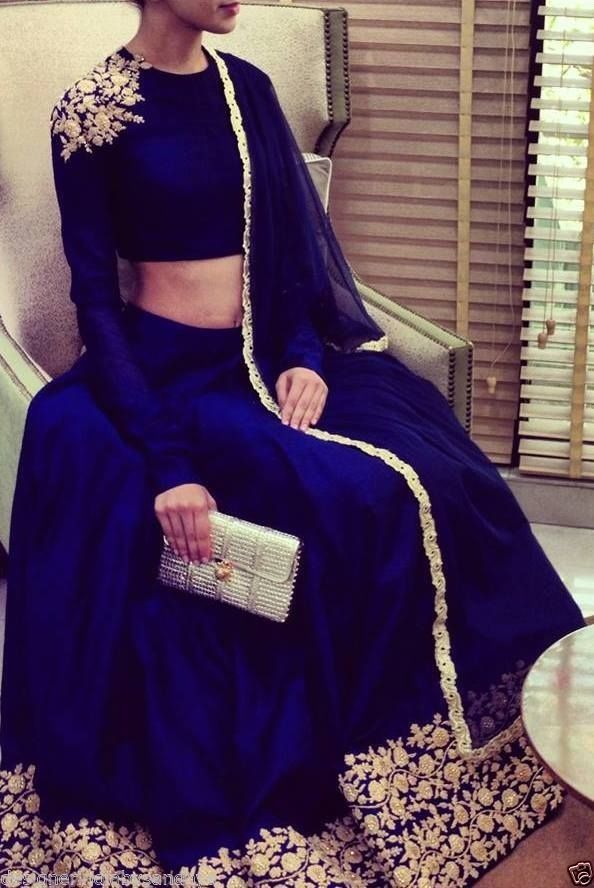 http://www.indiabazaaronline.com/products/floral-embroidered-blue-raw-silk-lehenga-choli-with-dupatta-ths142b01.html
Royal blue has certain charm and grace about it that no other colour has. Mild floral border all around the border enhances the beauty of this simple royal attire.
Jewellery
Minimal delicate Accessories is the key. Being a bridesmaid you certainly don't want to load yourself with kilos of jewelry. It will make you uncomfortable and sweat especially during summer.
Jhumkas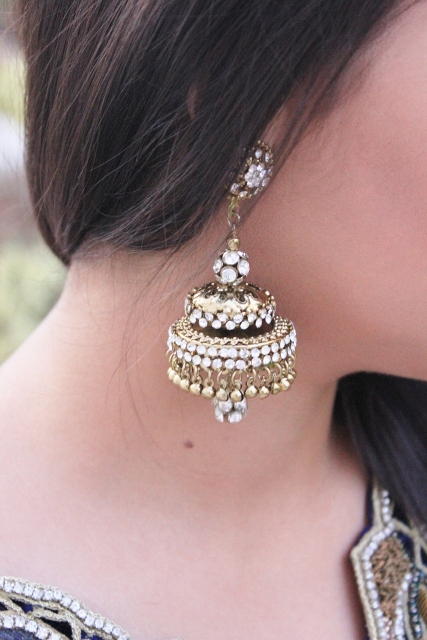 https://in.pinterest.com/explore/indian-wedding-jewellery/
Delicate trendy pieces of jewelry will look effortless and breezy. Draw others attention on your heavy jhumkas by skipping necklace. It is a symbol of feminism that gives the traditional antique feel. Chandbaalis for wedding season has become a thing after deepika padukone wore them in Ram Leela.
With indo-western dresses, fun ear cuffs can be a good deviation.  You can even try th
Finger hand harness and bangles
For hands a simple one finger hand harness or  bangles should do the trick.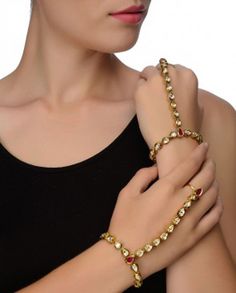 https://in.pinterest.com/pin/286049013808686766/?lp=true
Armlets/ Bajubandh
An armlet or armbands is worn around the upper arm. They are coming back into the trend with infusence of bollywood divas.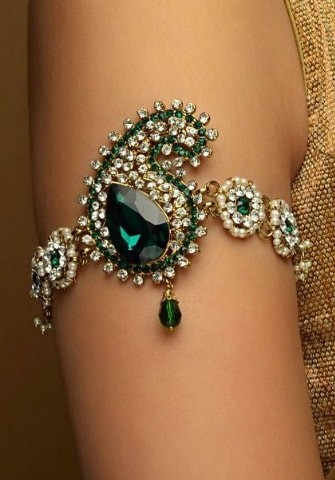 source: www.indiandelights.co.za
Just like Foot Harness we have hand harness as hand accessory. Hath phool is a beautiful Indian jewelry that is worn on the back of the hand. It embellishes the wrist as well as the fingers of the bride. You can for an delicate piece made with pearls or a big one for a royal feel. They are one of the most essentials part of Indian bridal jewelry
Bangles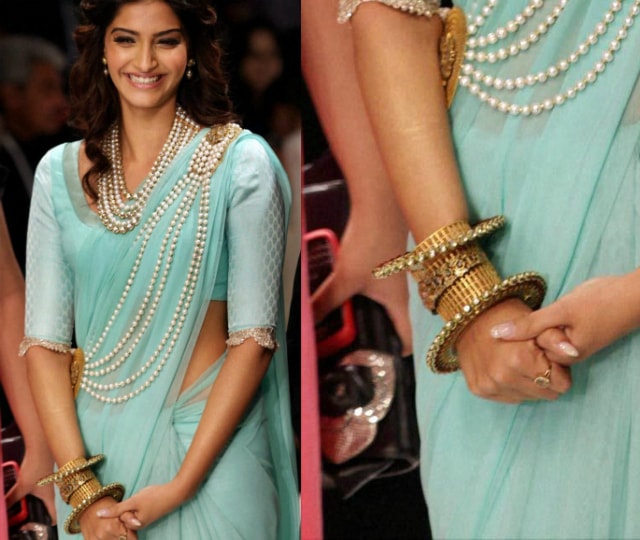 source: beautyandmakeupmatters.com
Bangles were an essential part of wedding jewelleries. Divas like Sonam Kapoor took it to another level by wearing those chunky kadas of Rajasthani style with light chiffon saree.  The bigger and bolder, the better it will be.
Anklets and foot harness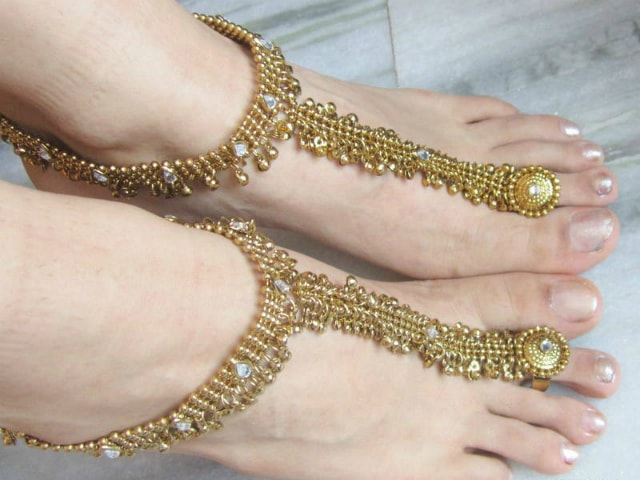 This Beautiful yet intricate piece of jewelry comes in various patter. If your dress ends a little above ankle then it could be your best  piece. A lightweight thin band or bold broadband or even a band with lots of ghungroos can be your best pick. In case of material, you can chose among oxidized silver, regular Silver, gold or even kundan ankets.
Foot Harness are like extended pieces of Anklets with a Toe ring that looks more royal. With bohemian maxi dresses pair a bohemian harness or kundan foot harness.
Perfume
Your fragrance will remind people of your appearance even after years. Therefore choosing the right fragrance for yourself to intrigue good memories is important. To rewind those special memories with a single sniff, we are suggesting you some good feminine fragrances.
Victoria's Secret Endless Love Body Mist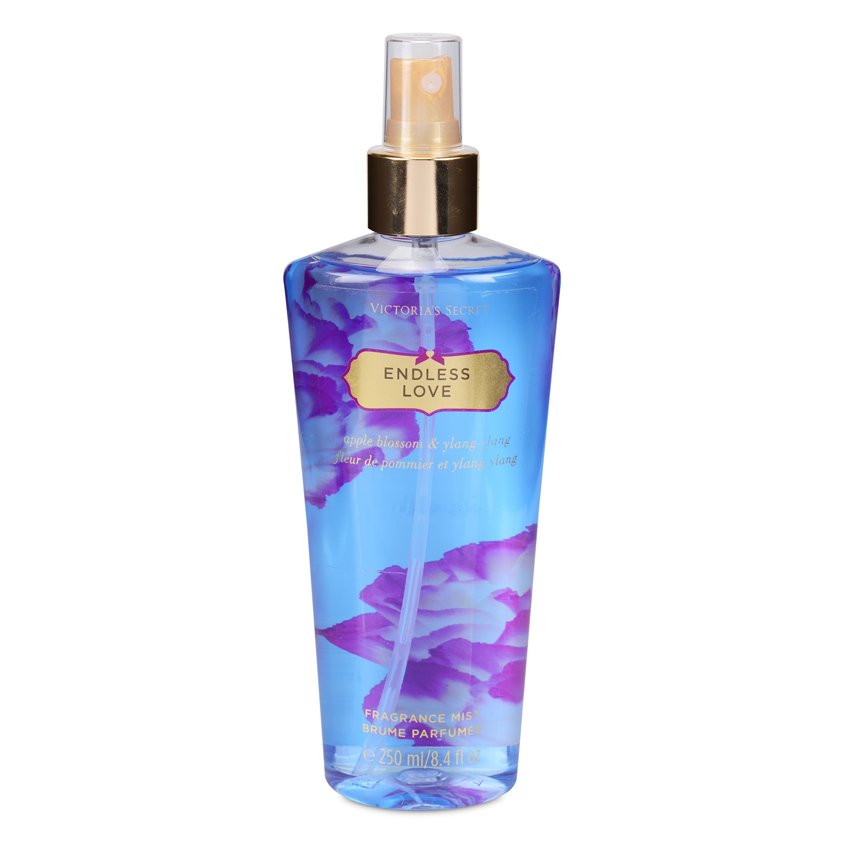 source: www.amazon.in
It has romantic, refreshing, and sexy scent from the world of Victoria's Secret will last long. It has a blend of apple blossom and ylang ylang, this body mist is infused with gentle chamomile and soothing aloe vera perfect for wedding season.
Sarah Jessica Parker Perfume – Lovely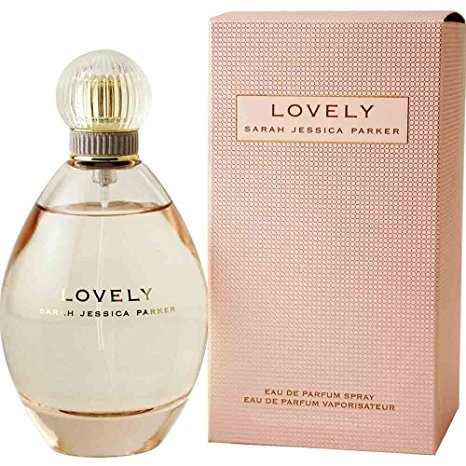 https://www.ebay.in/itm/282603102602?aff_source=Sok-Goog
If you aren't a lover of strong fragrance this delicate, subtle feminine fragrance is perfect for you. It has a floral fruity fragrance – the top notes are lavender, mandarin orange, bergamot. The lasting power is excellent and can be used for on dailybasis as well.
Davidoff Cool Water Woman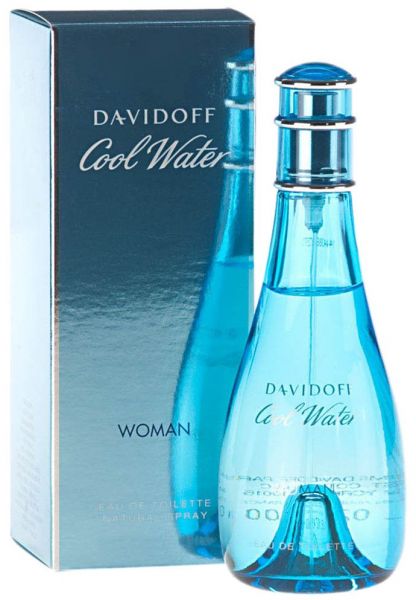 source: www.purplle.com
This is considered the icon among fragrances. It has an enticing floral fragrance that is ideal for all your wedding occasions.
Hairstyle
It can be your game changer, yes with the perfect hairstyles you can accentuate your facial features. Just look at some pretty hairstyles for some inspiration.
There are innumerable fascinating hairstyles you can team up with your attire. You can also add hair accesories, juda pins, head chains and jewelled head bands.
Criss-cross
Totally unique and chic, Alia carries this side criss-cross look for a wedding. It is easy to do and looks clean, fuss-free, this is just what you should get done.
Bun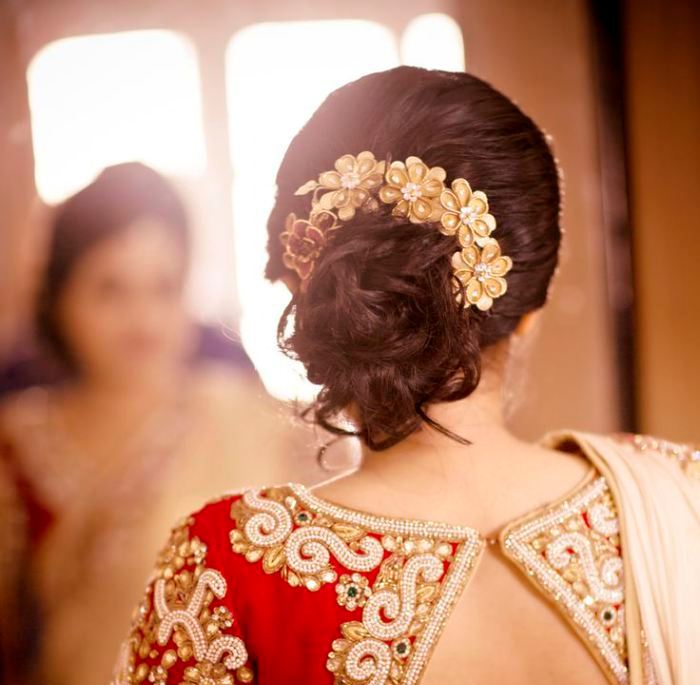 source: www.thebrunettediaries.com
A messy bun always looks fabulous. For summers, it is best to keep your hair tied up in summer. The traditional hair bun with gajra or mogra is also a great way to style your hair for a wedding.
Fishtail
Fishtails gives a dreamy look. Single fishtail or part your hair in two equal parts for two different braids just the way it's shown in the picture. The two braids are then merged together at the ends for that beautiful mermaid hairdo.
Undone braid
This messy undone braid will give you the most stylish look ever. Opt for this hairdo to match your anarkali or gown. For  getting this style, twist your hair and braid less than half of your pony. For the rest of your pony, just twist the strands and finish off with a setting spray.
So get ready to rock your bestie ki shaadi.  Share your experience in the comment section. Subscribe the website, FashioN Pro to know everything about wedding fashion.
Thank You