Kangana is a fiery star who knows her style and is certainly known a woman you should not mess with. And when a powerful celebrity and one of the best Indian designers, Tarun Tahiliani, come together to create magic it is worth witnessing. This is precisely what happened at the Lakme Winter Fashion Week. So, let's take a closer look at what the showstopper flaunted on the ramp.
Kangana's Look
The time has come to decode the star's look. Kangana wore a black long sleeves top with an embellished red jacket and a black satin skirt. The actor was able to pull off the bold look.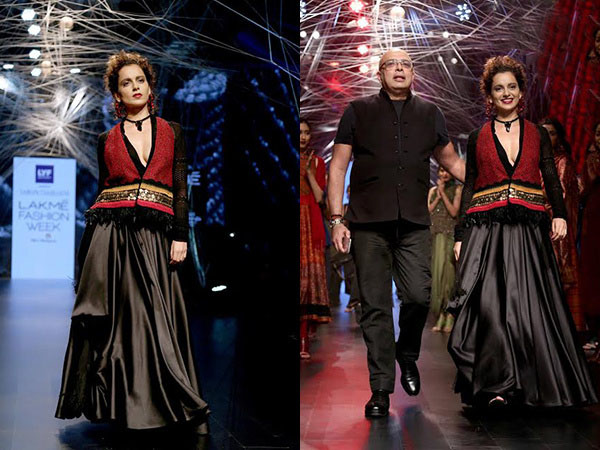 source: bollywoodbubble.com
As for the accessories, she wore black loop earrings with red embellishments. She also wore a black necklace with a funky pendant. Her curly updo complemented her contemporary look while only her red lip color stood out. There is no question why she was selected as the showstopper because this girl really has game! Do you love her look as much as we do? Share your thoughts with us by posting your comments.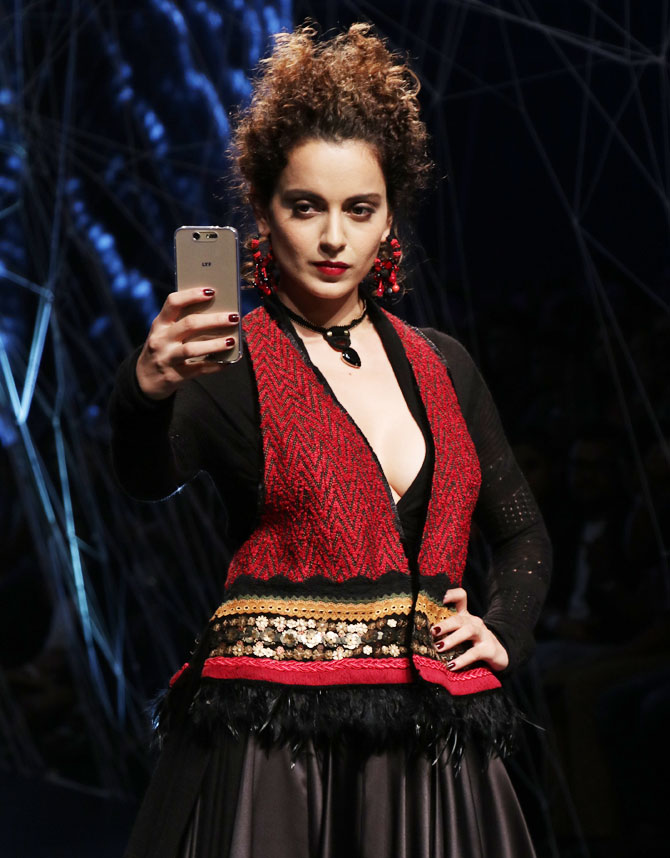 source: rediff.com
If you like this article, share it with your friends. Do subscribe to our website for the latest style updates.