Kareena Kapoor Khan has not been shying away from the cameras ever since she announced her pregnancy. This pretty lady is been breaking stereotypes by the dozen, redefining fashion and proving the point that you can be stylish anytime, anywhere, and even if you are pregnant. So, all the moms-to-be can take a crash course from Kareena and put their best foot forward to create some magic. Recently, she was spotted at Four Seasons Bash in connection at MAMI. Let's take a closer look at what she wore at the star-studded event.
Kareena Kapoor's Look
One thing that you can always bank on is a good dress. This is precisely what Kareena did as she wore a classic black Burberry dress. The dress had a belt in the front. It looked comfy and she looked lovely in it! Another thing that we can all learn is that black is a color that looks good and will make you look good as well.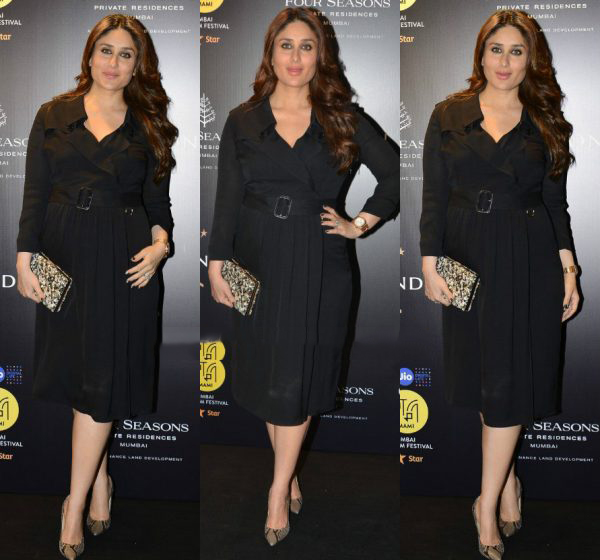 source: southindiafashion.com
The star kept her look minimalistic, with natural makeup. As for accessories, she wore a pair of Jimmy Choo pumps, gold color watch and a clutch from Nasty Girl. We loved her look. Did you? Post your comments and share your thoughts.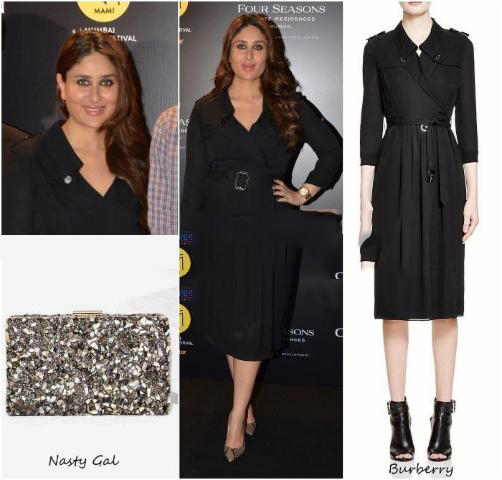 source: englishnews.com
If you like this article, spread the love by sharing it with your friends. Don't forget to subscribe to our website for the latest style updates. Thank you!