One friend that you can always rely on is a pair of good fitted jeans. That's precisely the reason why it has a home in almost every wardrobe across the world. It has survived the test of time and is it is here to stay. Even celebrities love it and one of the most fashionable celebs, Deepika, loves it too! Let's take a look at how to create a look like Deepika Padukone in jeans!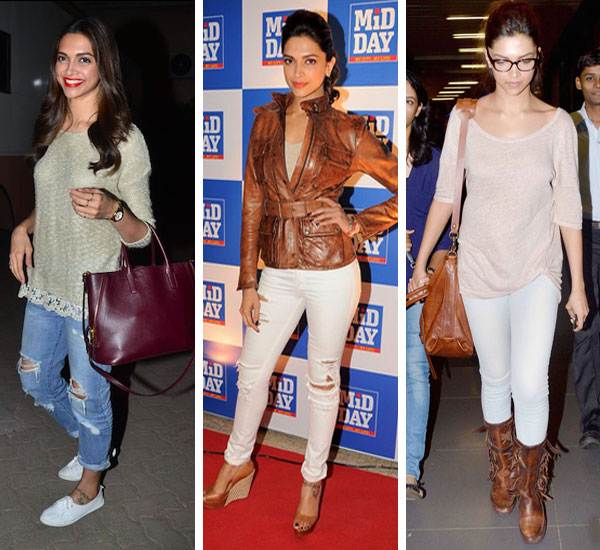 source: pinterest.com
1. Glam Look
Well, it is true that celebs always aim to be glamorous and Deepika is no different. She pulls off the glam look and makes it look so simple. All it takes is  takes is a pair of jeans and the highlight of this look is a super-stylish top. And yes, of course, accessories too! Don't forget to put on a pair of sunglasses or glasses and a killer pair of shoes.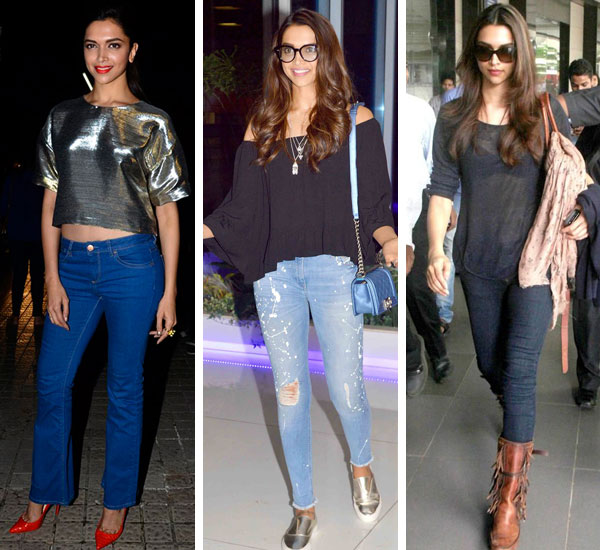 source: pinterest.com
2. Chic Look
To get the chic look, more than the clothes, it's the attitude and the confidence that you need to pull it off. Put on a tank top or a simple t-shirt along with a pair of jeans. To make the ensemble look chic, all you need to do is carry a jacket, shrug or for that matter even a scarf.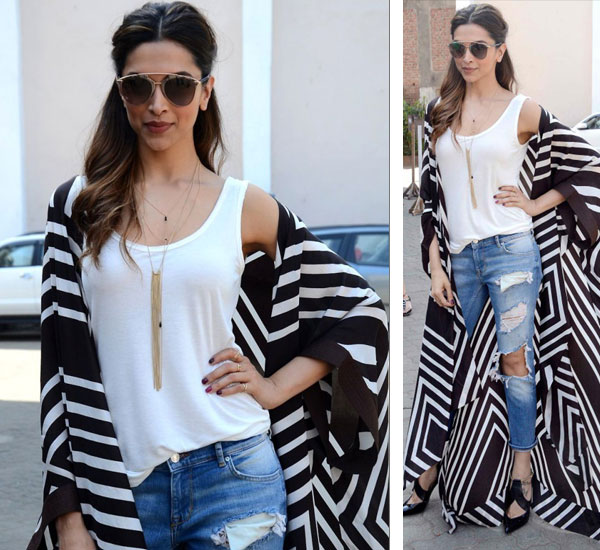 source: pinterest.com
3. Cool Look
If you want to get the cool look, then throw on a smart top with jeans and you are good to go. Go in for natural makeup, nothing loud. Stick to accessories like a watch and a pair of earrings.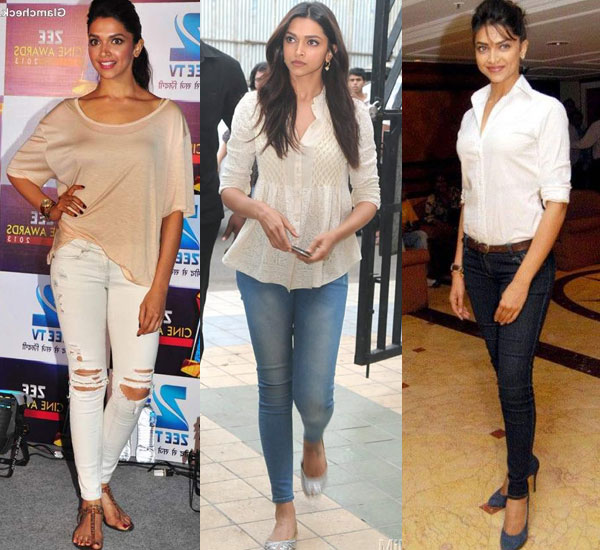 source: pinterest.com
4. Stylish Look
Well, if you want to get the stylish look, then it is not all that difficult. The first thing that you need to remember is that it can be simple but the right accessories can make a big difference. A funky necklace, sunglasses, or earrings would do the trick. Go ahead and experiment with ripped jeans as it is very stylish!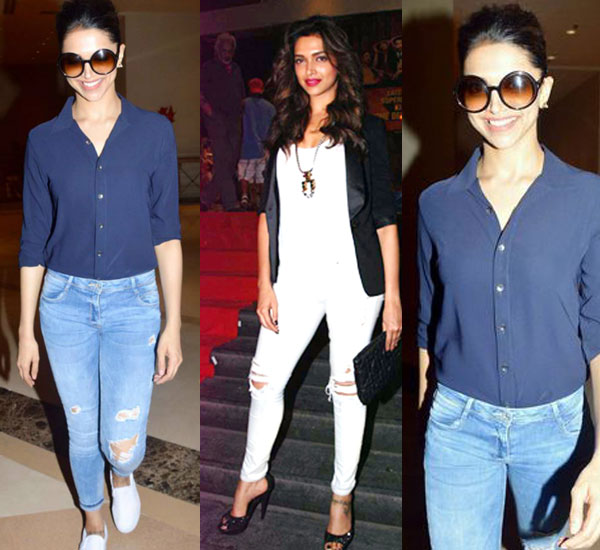 source: pinterest.com
5. Airport Look
Last but not the least is the airport look. The most important part about this look is comfort. So, wear something that you are comfortable in, not too tight. And the handbag is an important accessory here.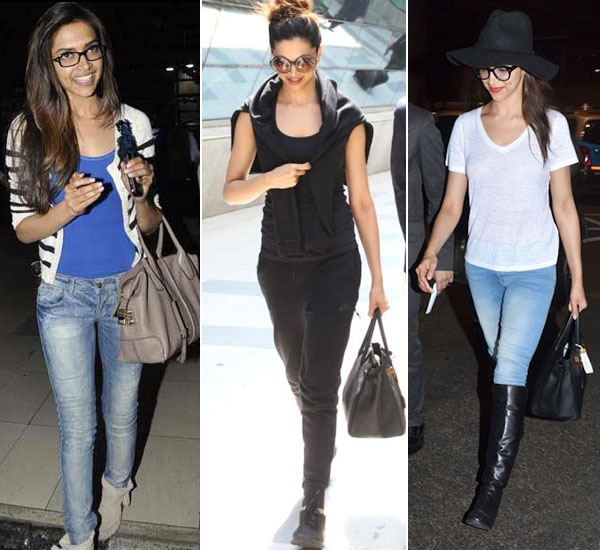 source: pinterest.com
Deepika knows how to look trendy all the time. More than that, she loves the ripped jeans and doesn't hesitate to experiment with different styles. Well, you should definitely take a leaf out of her book and experiment with your look as well. So what are you waiting for?
If you liked the article, please share it with your friends. Thank you!