Deepika Padukone has been difficult to spot as she has been shooting for her first Hollywood venture XXX. The Bollywood star has revamped her persona to fit the role of a complete badass! Let's take a closer look at her outfit!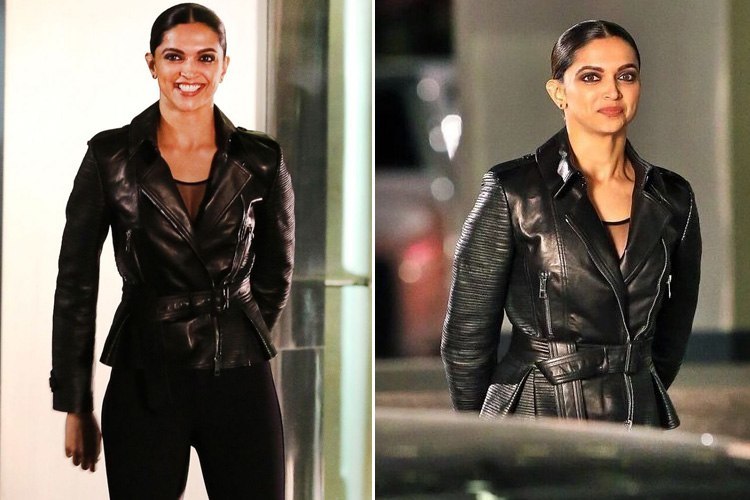 source: fashionlady.in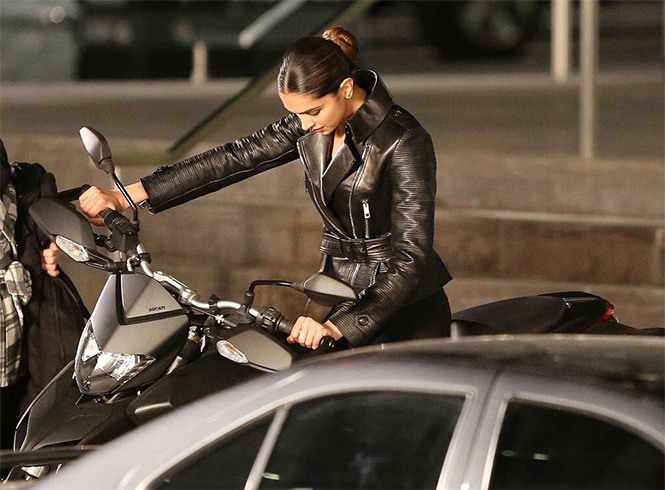 source: fashionlady.in
The actor in her black Blueberry jacket looks like someone you shouldn't be messing with. Well, she does not only look beautiful but bold as well.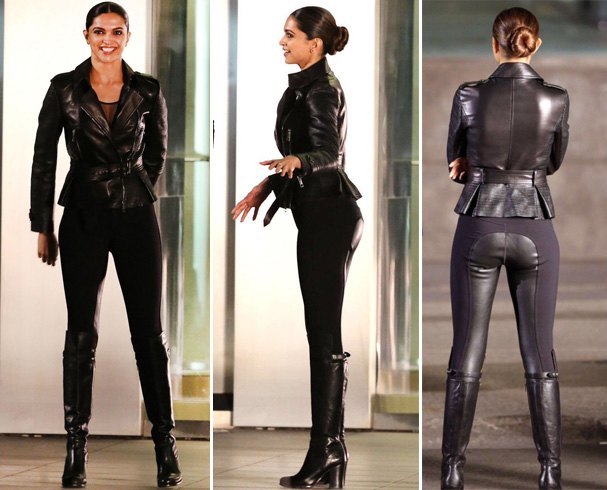 source: fashionlady.in
She is wearing a pair of black leggings with leather design and boots which compliment her look. Her hair is tied back in a bun with kajal that gives her a very dark and edgy look, like a gangster.
If you are feeling adventurous, you should try this look out and have some fun!
Thank you for reading. Do subscribe to our website for more trend updates.