The film Phobia will be released soon and the leading actress, Radhika Apte has been spotted for promotions in very stylish avatars. At one of these events, she selected an olive and white striped crop top with a matching skirt! Let's take a closer look at her outfit she wore at an event.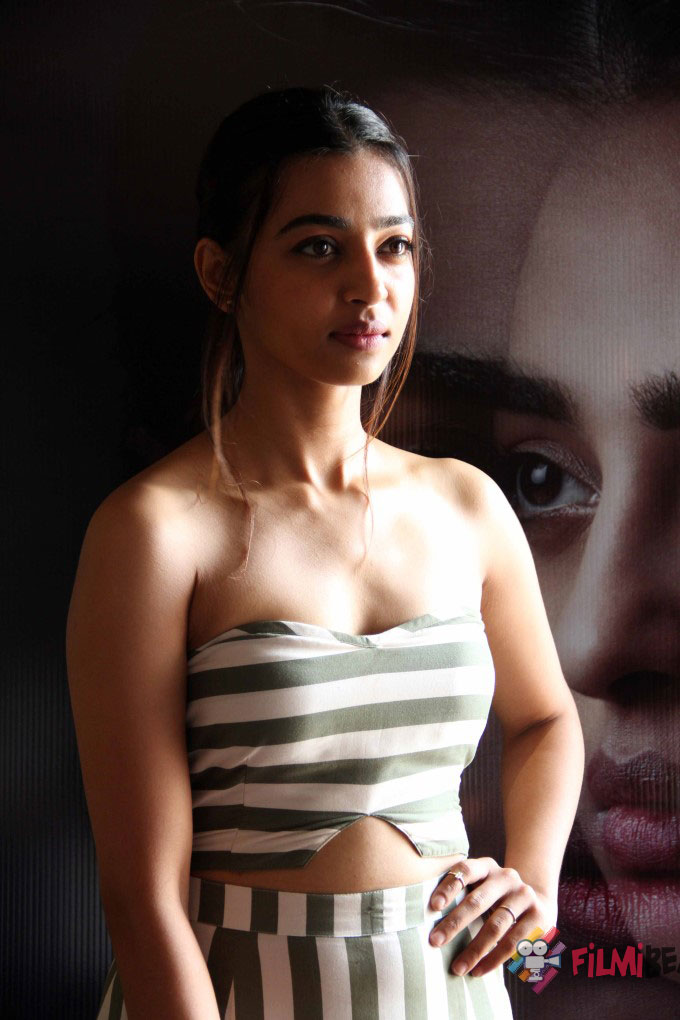 source: fashionlady.in
Radhika's outfit flaunts her perfect figure complimented by the horizontal stripes on her top and the vertical stripes on the skirt. The vertical stripes on her skirt make her look a little taller. She did justice to the Dame by Gabriella separates! It was a very smart move to select an outfit that would highlight her best features.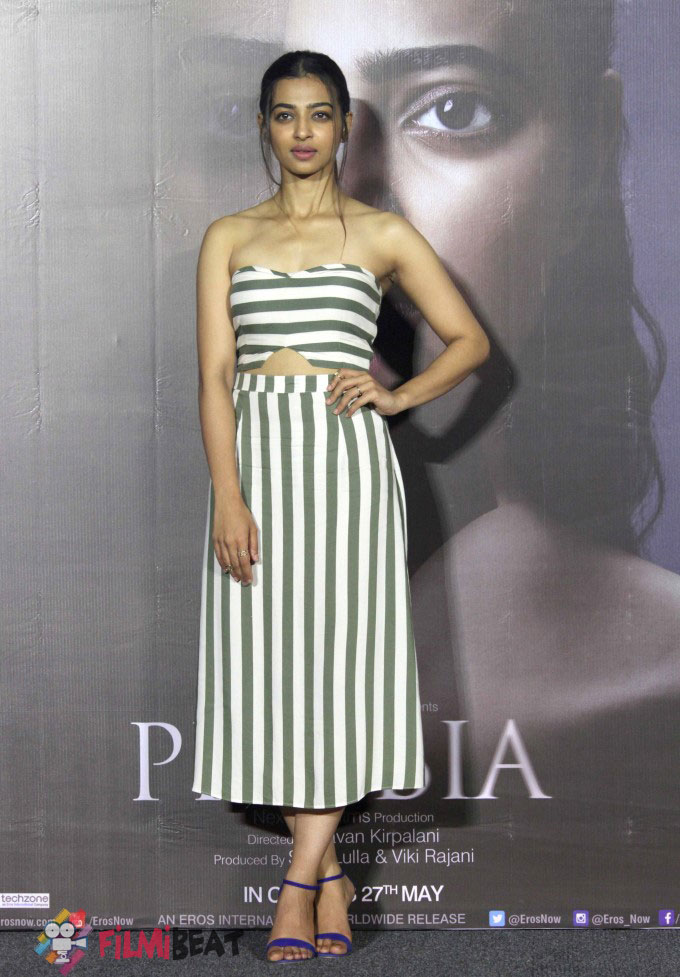 source: boldsky.com
As far as her makeup is concerned, she went in for a natural look with burgundy lip color. She tied up her hair in a pony while leaving out a few strands that cupped her face.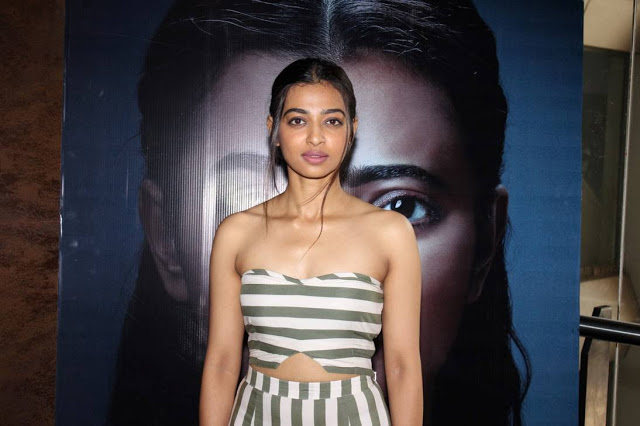 source: fashionlady.in
Radhika wore a pair of blue sandals from Dunes, which is quite unconventional. Usually, a nude color or black sandals would complete the look, but not for this lady. The blue sandals are a style statement living up to our expectations about this fashionista!
If you liked the article, please share it with your friends. Thank you!