An Indian wedding involves lavish decor,  music, dances, drama and of course the bonding of two families for generations to come.To make weddings more grand and glamorous every women wants to look different.
Its  really tough for a woman to decide what to wear, which jewelry they should opt for. But if you will play smartly with you r clothes and accessories, then she can look absolutely stunning  in each and every marriage function.
This article is  going to guide you in right direction. Have a look…
1 Capes
capes are becoming the style garment all over the world.However capes were brought into the spotlight as wedding-wear when Shahid Kapoor's bride, Mira Rajput, wore an Anamika Khanna cape for their Reception party.Cape is a good option if you want to be comfortable and less constricted .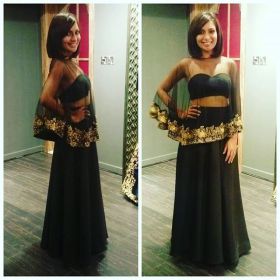 source: www.stylebees.com
2 Dhoti Saris
Sonam Kapoor wore dhoti style saare .A unique combination of two traditional Indian attire .Saris provides ample opportunities to make this garment modern and trendy. This way of draping the sari is getting popular among young ladies .The Dhoti saare allows more movement and freedom compared to the typical style of saare drape. Pair it up with cut blouses or even crop tops .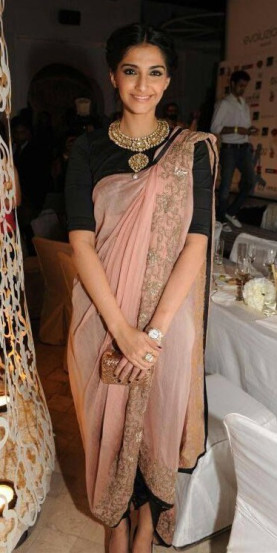 source: in.pinterest.com
3 Crop top and skirt
Replace your blouse and old lehenga with crop tops and maxi skirts . This attire is  perfect to replace the traditional lehenga at the same time intacting long ,flowing voluminous nature in form of trendy skirt. It got a lot of spotlight when the 21-year-old bride went in for a blue ball gown skirt with embroidered flowers, pawhite, crop top designed by Manish Mahnotra.Now its your time to dress up in tradition but with a contemporary twist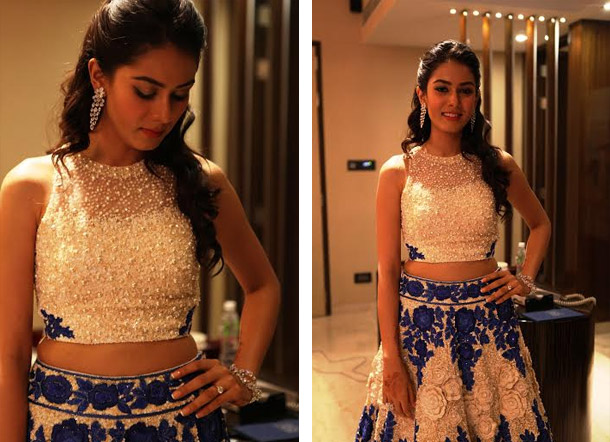 source: in.pinterest.com
4 Long Kurtas & Lehengas
Kareena Kapoor rock  the look in this wedding guest avtaar . She carried it with  just 1 statement necklace, and a clutch that complements the whole look. The unique pair went well making us all say "so Indian yet so Vougish ".If you have a good height carry it this wedding season just the way Kareena did.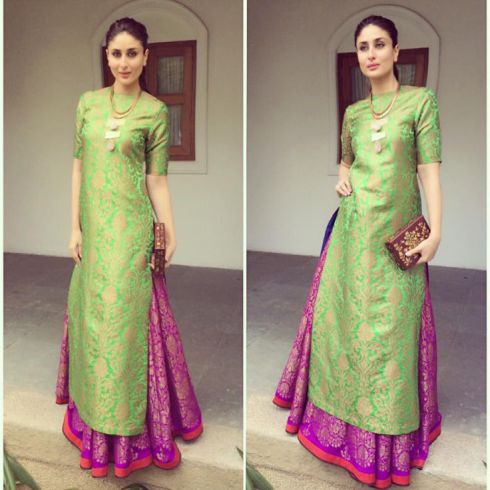 source: in.pinterest.com
If you find this article useful, do mention in the comment section and share the article with your friends.
Follow us for more fashion updates.