Monsoons speak romance and what better way to celebrate romance than get married in this season! You have decided to get married in this season and you should make the most of it. After all it's your wedding day and it should be exactly what you expect. All the monsoon brides out there, don't let the rains dampen your spirits and your plans. Here are some tips for you to rock your monsoon wedding:
1. Wear Bright Colours
To oppose the blues and the greys of the weather wear some vibrant colours. Your wedding attire should add all the fun and excitement to your wedding.
Go for unique colour combinations  to be that unconventional bride. Make the colours pop out in the rains.
Also avoid wearing heavy fabrics like velvet, brocades or anything with heavy embroidery. Keep it light. Opt for bridal wear made of chiffon, georgette, net, crepe or light tissue.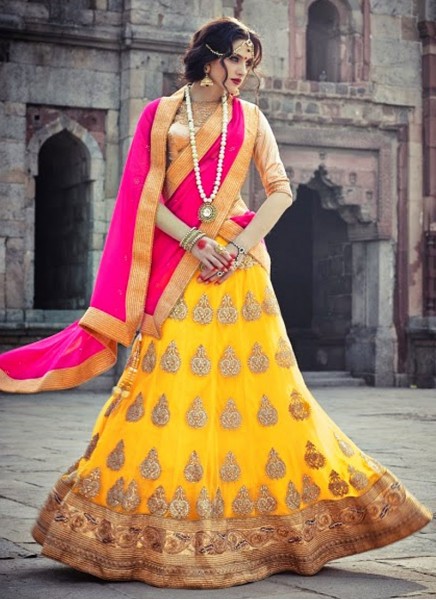 source: www.fillyz.in
2. Wear the Right Footwear
Go for footwear which i comfortable and won't slip. Wedges and flats should be preferred as they comfortable to wear. If buying stilletoes for your wedding, check the sole to make sure it isn't slippery.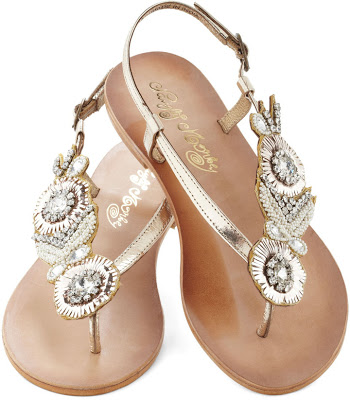 source: funcshoenality.blogspot.in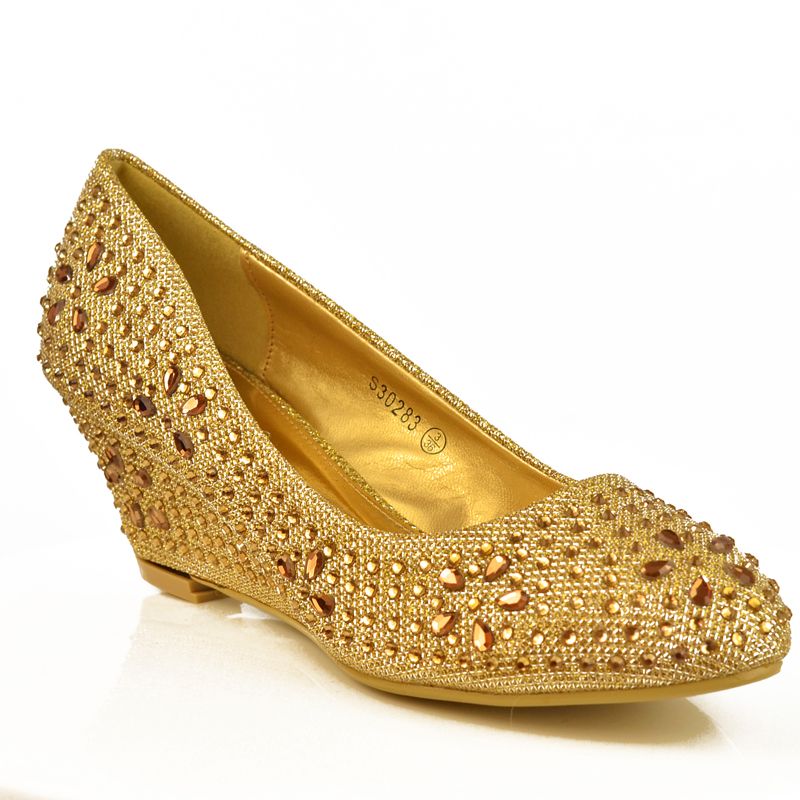 source: www.fantasyshoes.co.uk
3. Jewellery
You can go for diamonds as they shine like pretty rain drops during monsoon. Choose traditional jewellery for the pheras but make sure your jewellery is never exposed to the rains.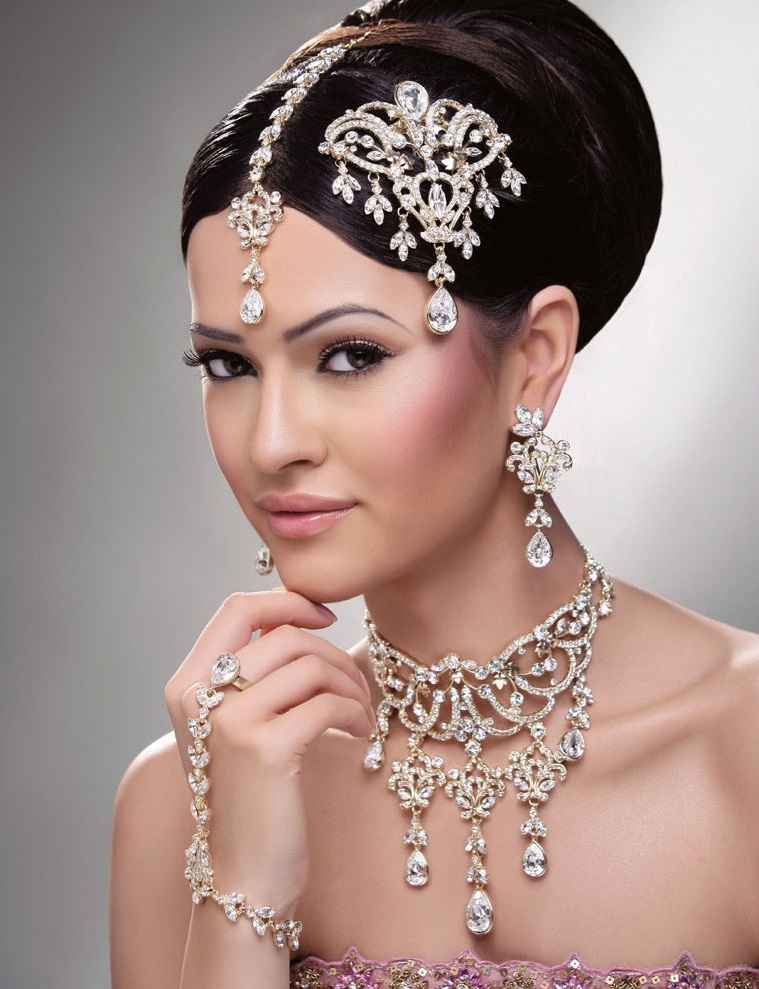 source: jewellery.ozyle.com
4. Make-up
Avoid cream based make-up. Choose oil-absorbing powder based make-up instead.
Use waterproof eyeliner, mascara and lipstick. go for lipsticks which don't bleed.
Avoid shimmer. It stands out too loud during monsoon.
It is recommended that you use only branded make-up products. It's best that you buy your own products instead of using your beautician's.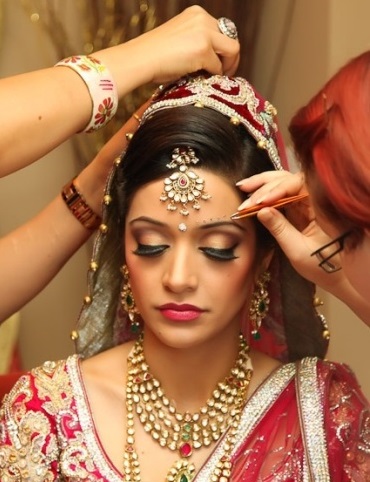 source: www.pinkog.com/beauty/dulhan-makeup.html
5. Bags and Clutches
Opt for colourful and bright bags or clutches to add that pop of colour to your outfit. Clutches with sling chains will keep your hands free.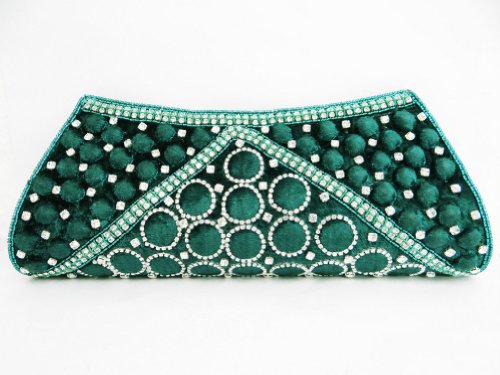 source: trendymods.com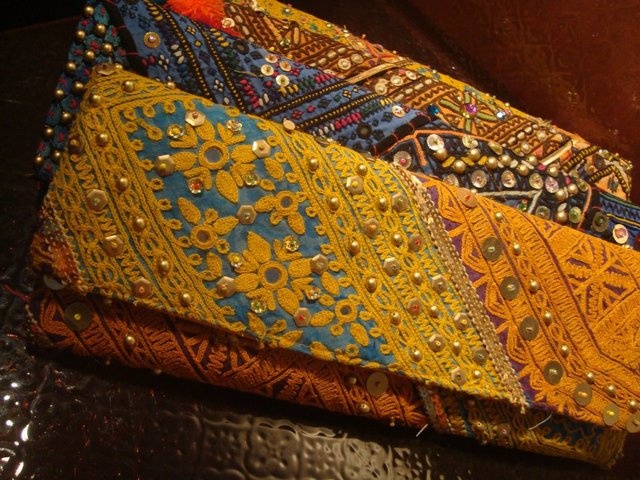 source: www.pinterest.com
Thank you for reading. If you liked the article please share it and subscribe to our website for more such articles on fashion tips and tricks.