Chokers are back in trend! Yes, you heard it right. This delicate accessory when worn correctly gives an edgy vibe to even the simplest of look.
Chokers are very versatile and the market is now flooded with a number of options.  For a classy look you can pair it up with jeans and T-shirt. It could be a  perfect pairing for your date-night as well. The best part about choker is that it looks good with pretty much everything – be it a tuxedo jacket or a romantic gown.
There are choker styles to match every mood and look . Choker ranges from elastic, leather, velvet, chain to studded or precious ones.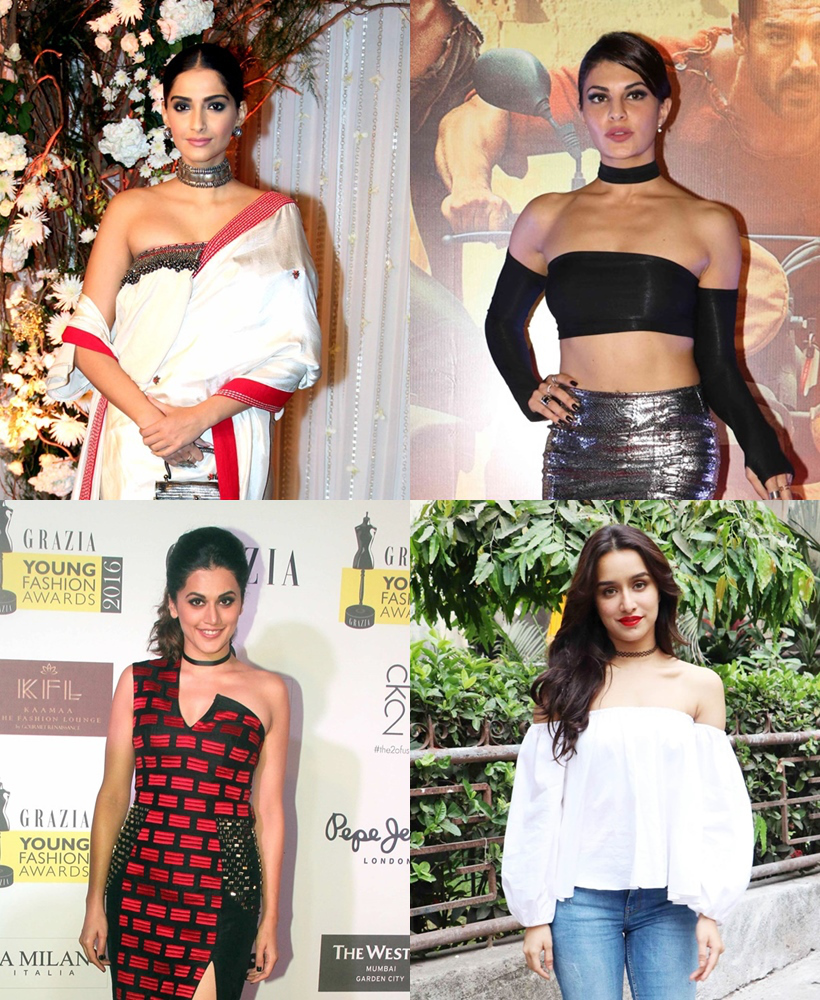 source: indianexpress.com
As we know what goes around comes back around, the same way choker is making its comeback from the 90s. Since its comeback, our Bollywood divas are carrying them effortlessly . Let's have a look at some of them.
 Velvet choker
Earlier velvet chokers used to have huge pendants that caught many onlookers. But now, it  has become more subtle. Look how effortlessly this choker rocked Priyanka Chopra's complete look.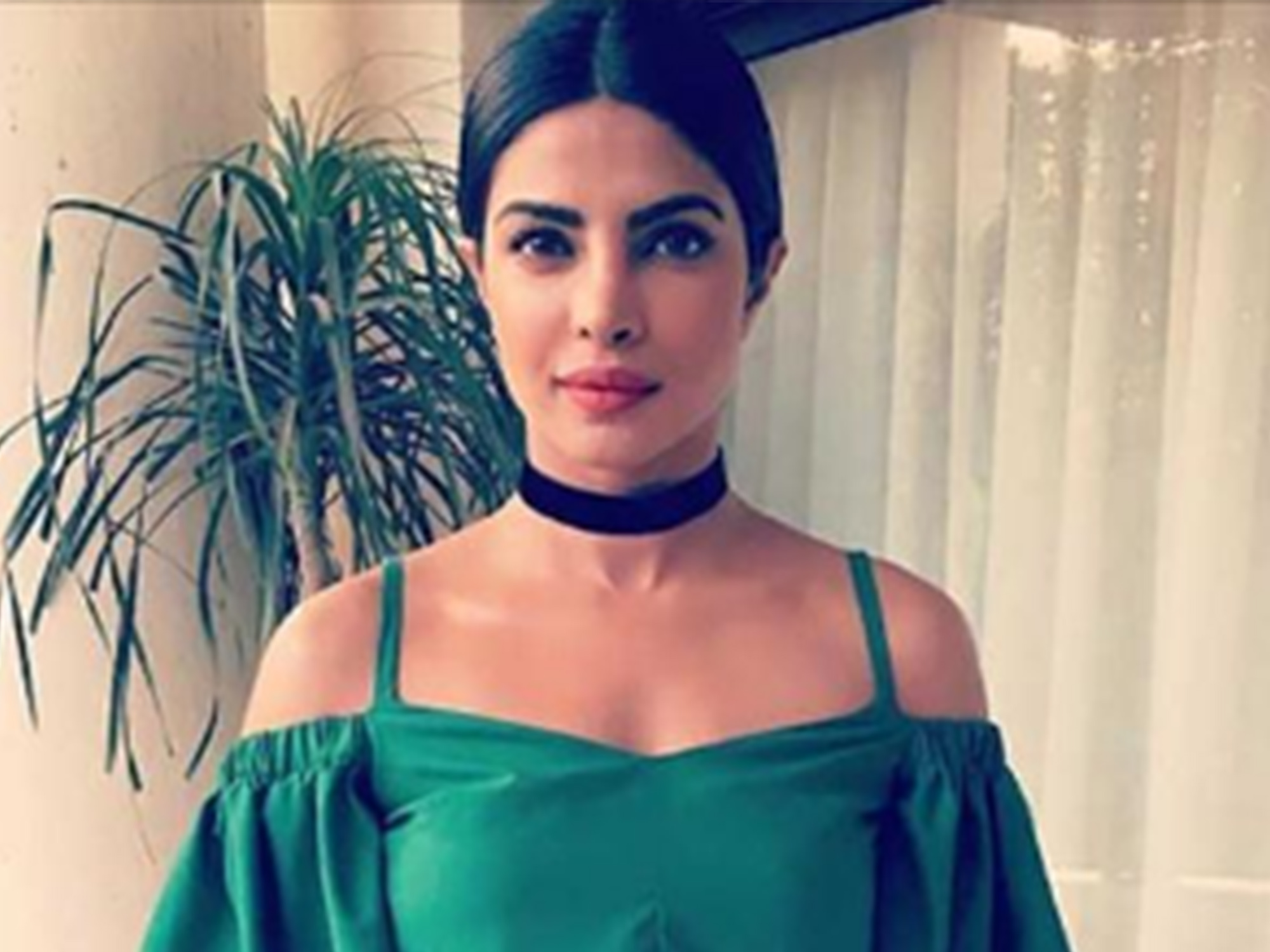 source: blog.voylla.com
Stacked choker
Try to create your own look by wearing chokers in all possible styles. Here, a gold choker is paired with other neck-pieces making it look rather cool!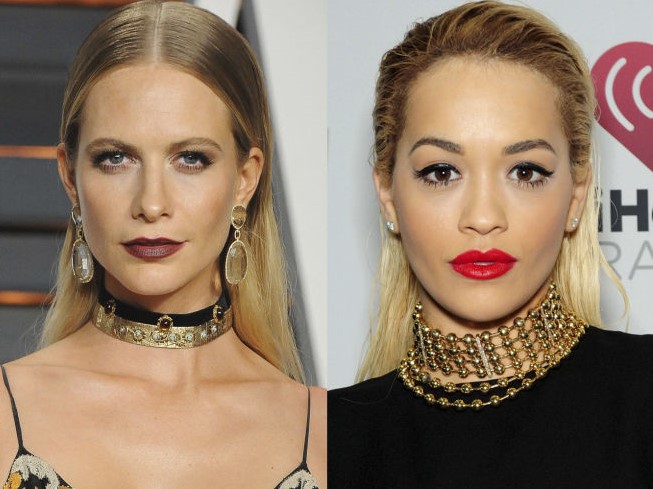 source: www.harpersbazaar.com
https://www.amazon.it/Outus-Necklace-Stretch-Classic-Necklaces/dp/B01KBC10FA/ref=sr_1_8/255-8695701-3035806?ie=UTF8&qid=1474056246&sr=8-8&keywords=velvet+choker
Colorful choker
Take a look at these chokers with multi colored stones. If  you want any look ranging from grunge, to rock chic to even sophisticated glam look try this one.
Tip:They can be worn with plain t-shirts to give a kick to your boring look.
Don't go for too many colours!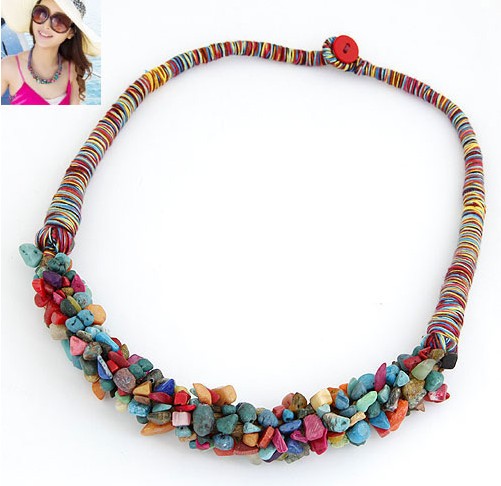 source: www.yiwuproducts.com
Skinny choker
Are  you too doubtful about wearing broad chokers or styles like tattoo or velvet neck-pieces? Try the skinny chokers. . The small metallic pendant  choker doesn't look over-the-top. This choker looks rather cute, just have a look at Anushka Sharma .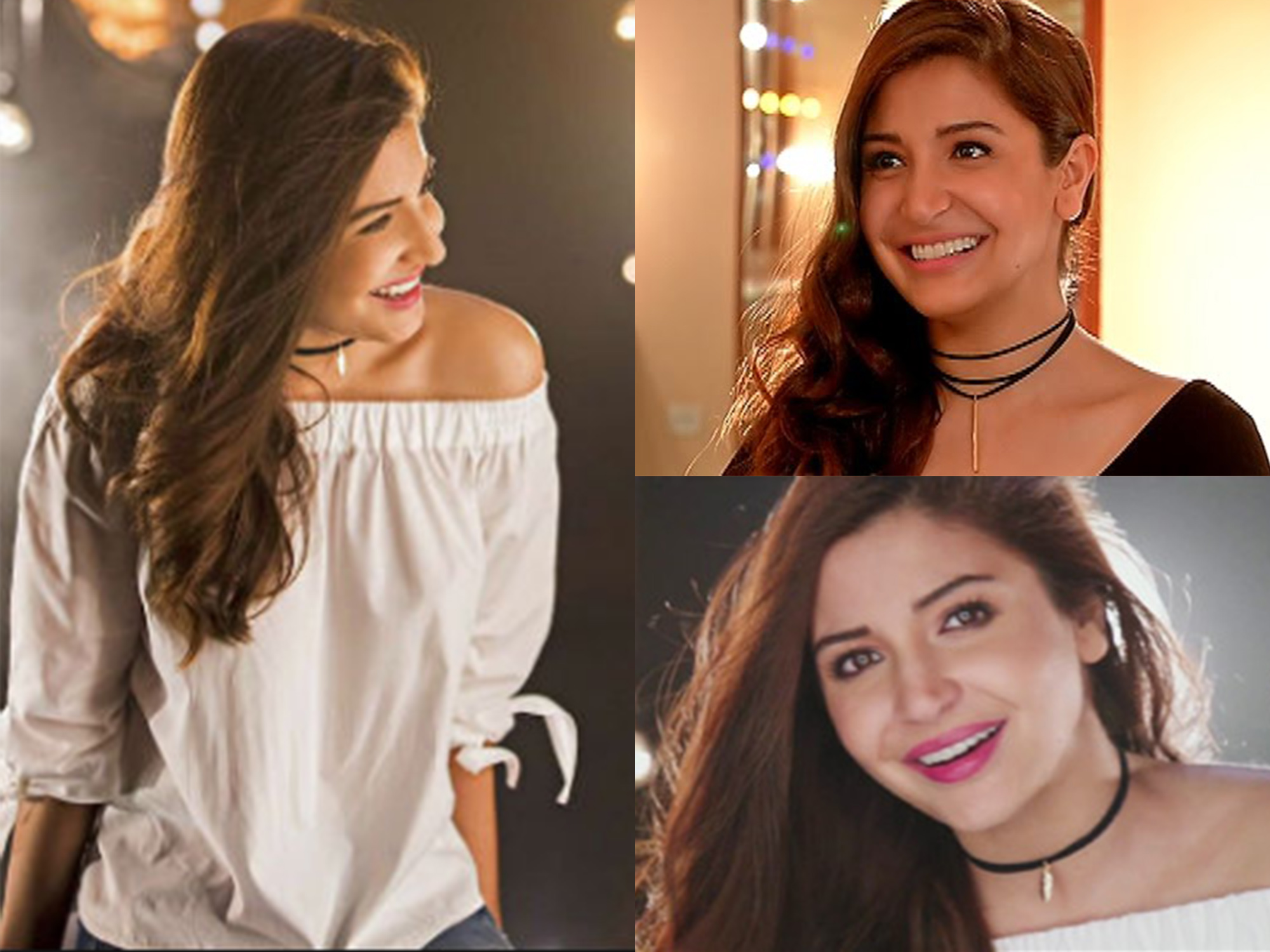 source: blog.voylla.com
Tip: Chokers extenuate you collar bone and works best with a low-cut top
Tattoo choker
You can see many Bollywood divas as well as young girls sporting them. Actress Shraddha Kapoor was spotted in a casual style by pairing it with an off shoulder top and jeans. This  simple neck-piece has added charm to her overall appeal.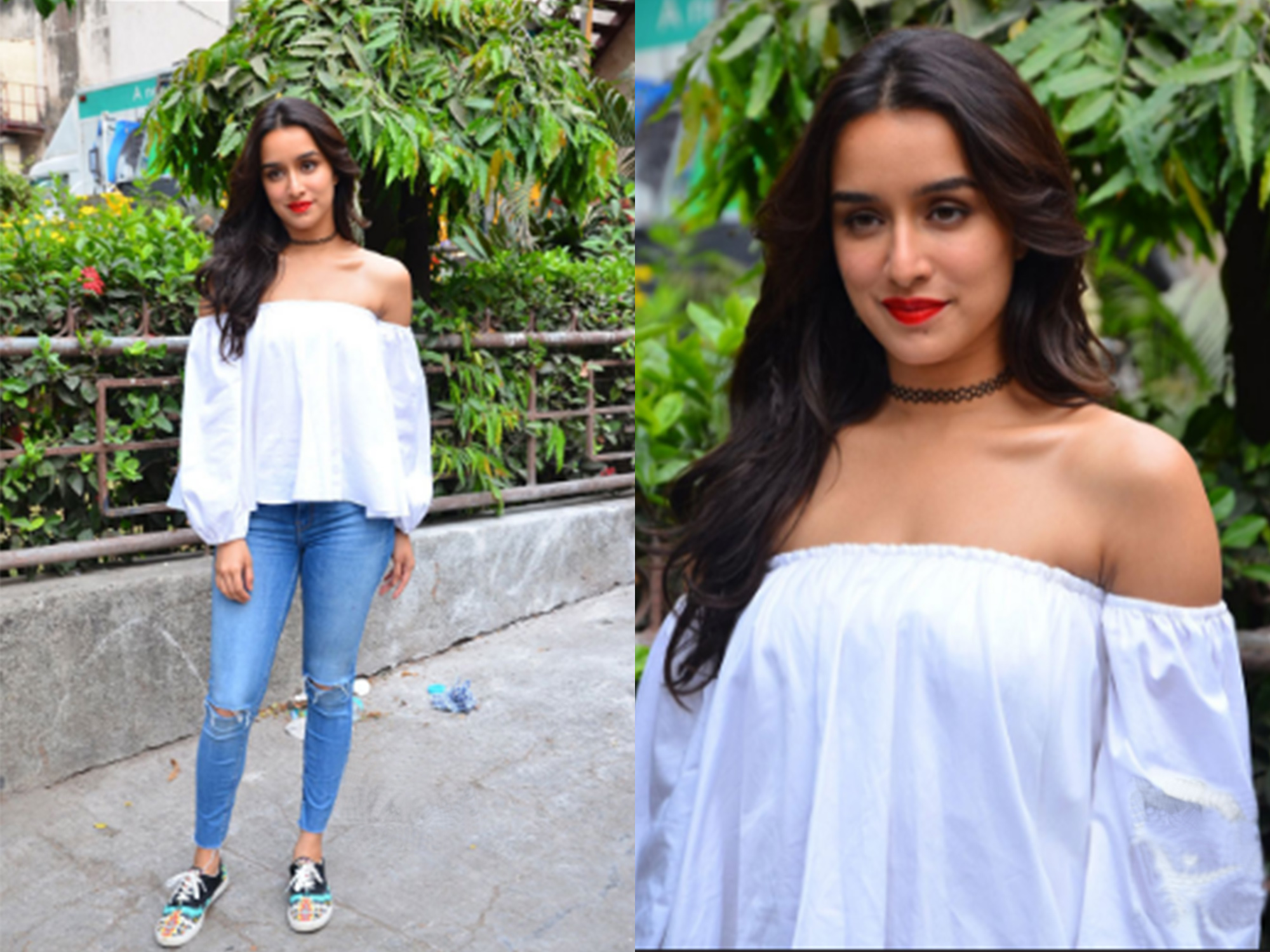 source: blog.voylla.com
Broad choker
If you are one of those  who can't carry tattoo and velvet choker, try this broad one. They are elegant and will go with various looks.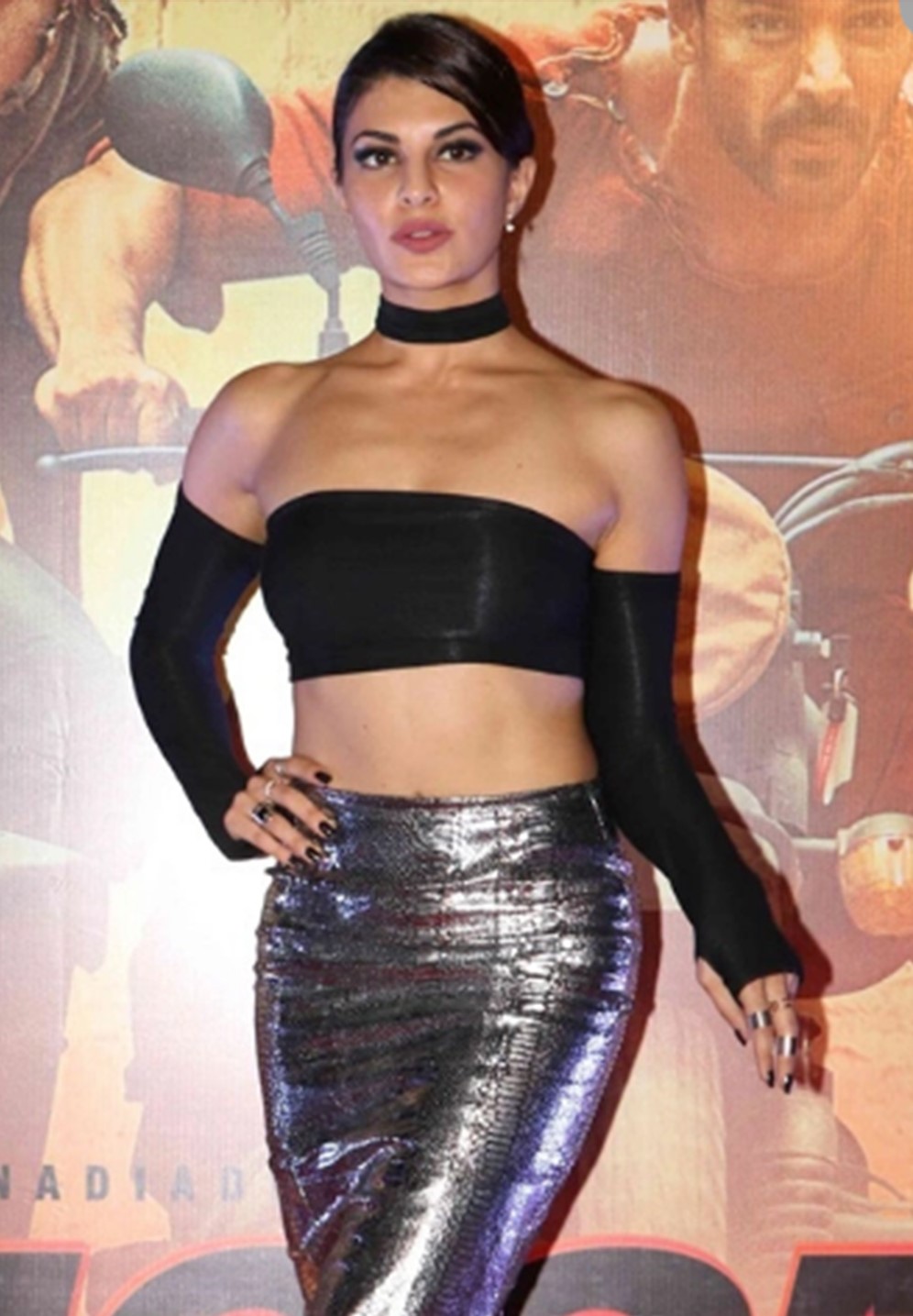 source: blog.voylla.com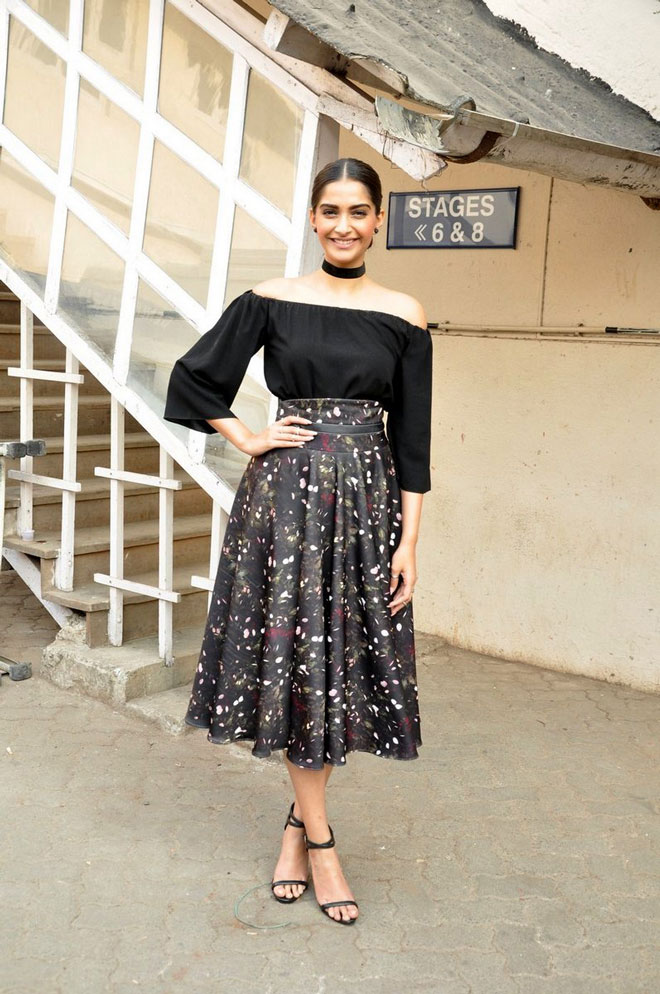 source: www.emirates247.com
Talking about Indian designers, look at the bejewelled version by Manish Arora (for Amrapali).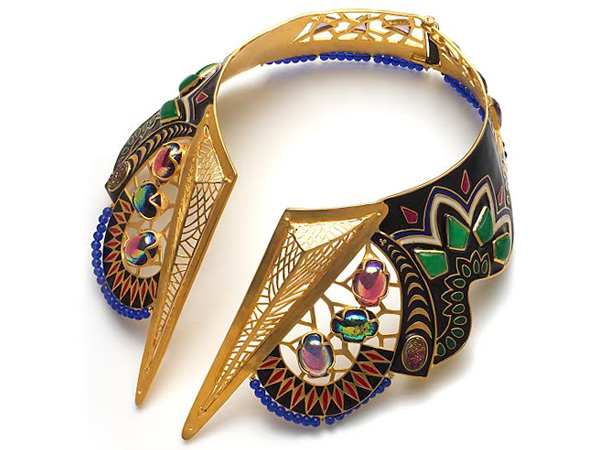 source: www.idiva.com
Metallic version of choker designed  by Suhani Pittie.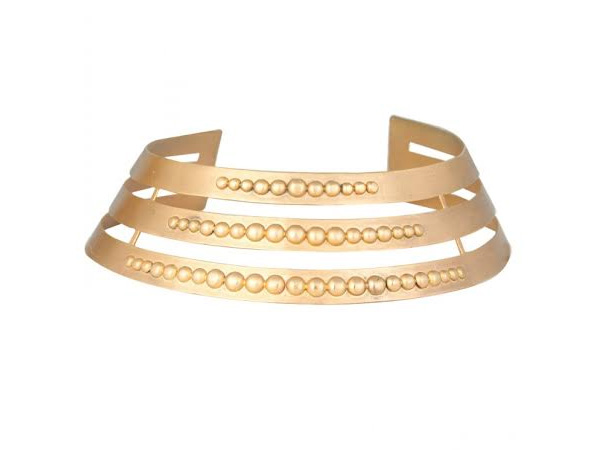 source: www.idiva.com
Tip:You can wear a simple black ribbon or suede one for a minimal or grunge look, or stack a bunch of chokers and lariats together for a bit of drama.
If you find this article useful, do mention in the comment section and share the article with your friends.
Follow us for more fashion updates.