Relationships are changing. We can see women also wearing pants (literally). If you love fashion as much as we do then you must have heard about culottes. It is the latest fashion that is making its rounds in the fashion world. And this trend is going to stay for a while! So, let's take a look at what this culottes fashion is all about so you can stay ahead of all the other fashionistas out there! Happy reading.
What are Culottes?
Now, you must be wondering what culottes are, right? Well, it is a pair of knee-length pants which resembles a skirt. The topmost reason why it has become an instant hit among women because it is comfortable and stylish at the same time. If you are running between meetings or across town to meet up with friends it will be a life saver!
Types
The best part about culottes is that there are different types that you can select from. Some of the types include pants, jumpsuits, shorts, jeans, and skirts. Let's take a closer look at each type!
Pants
If you're bored with trousers then this style will come to your rescue. These short, but not too short, crop pants are easy to wear, maintain, and chic all at the same time.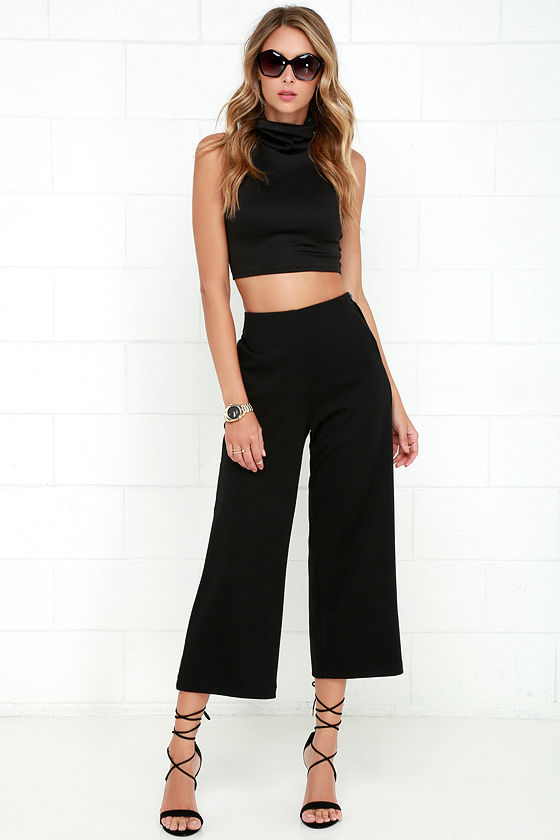 source: lulus.com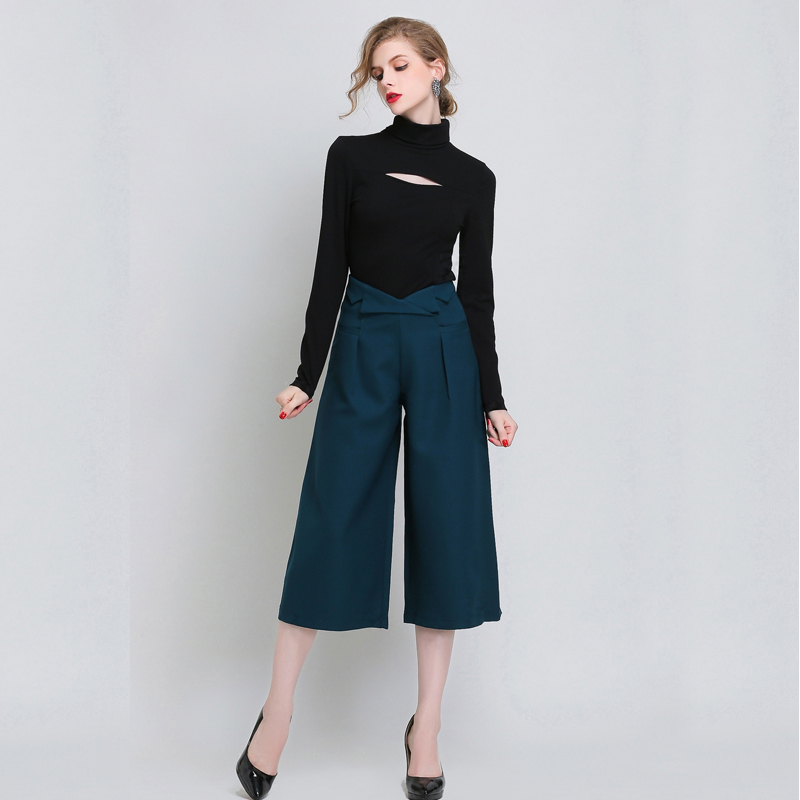 source: aliexpress.com
Jumpsuit
Another trendy option that you can try is a jumpsuit. Yes, it is not as long, just about the right length and uber cool. So, it will be the perfect option for a day at the beach or if they are in solid color then they can be your office wear too.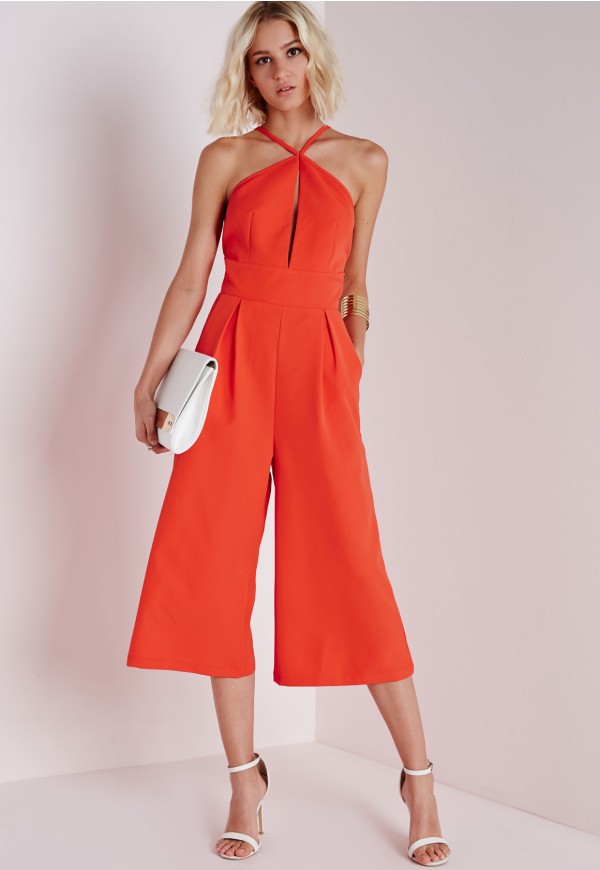 source: missguidedus.com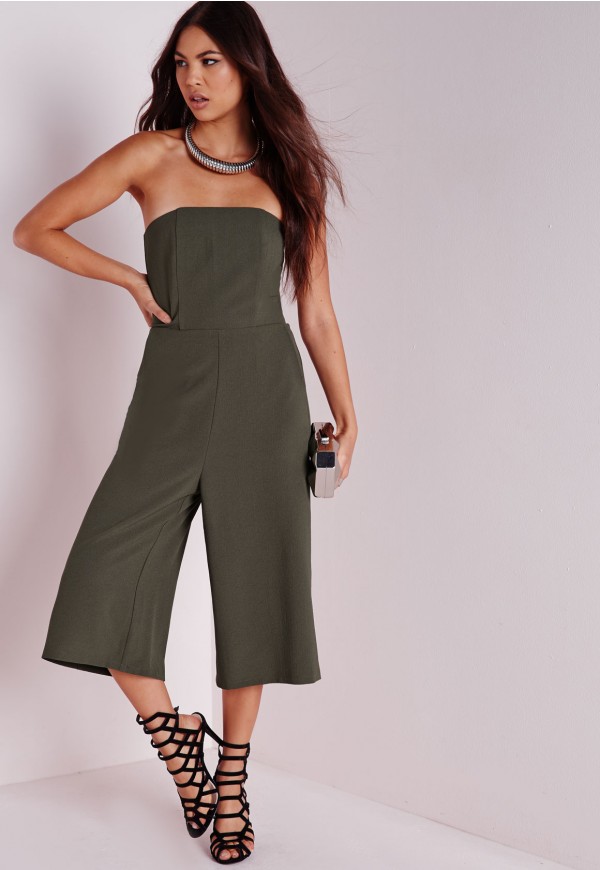 source: missguidedus.com
Shorts
Another type that you should add to your wardrobe is shorts. You can't have enough of it! It's trendy and this trend isn't going to go away any time soon.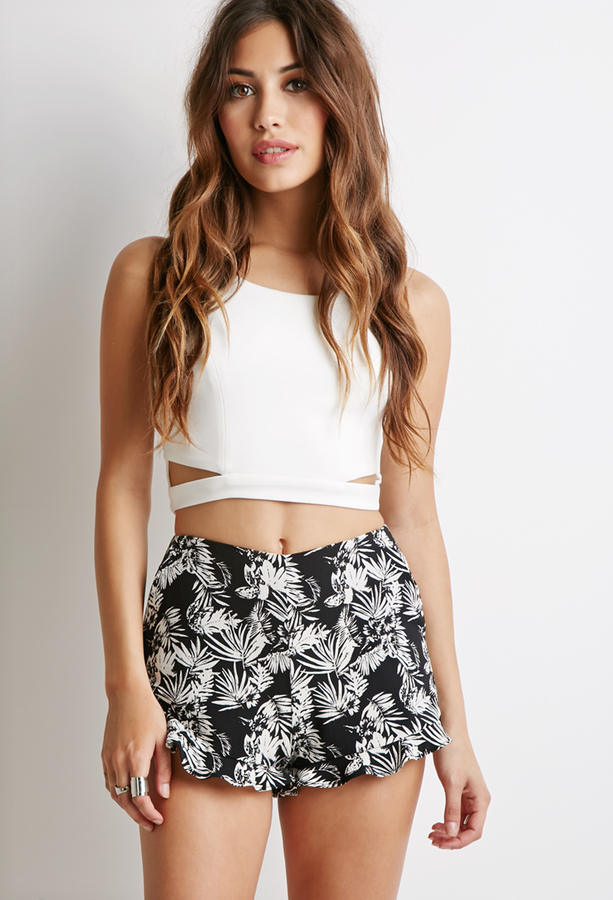 source: lookastic.com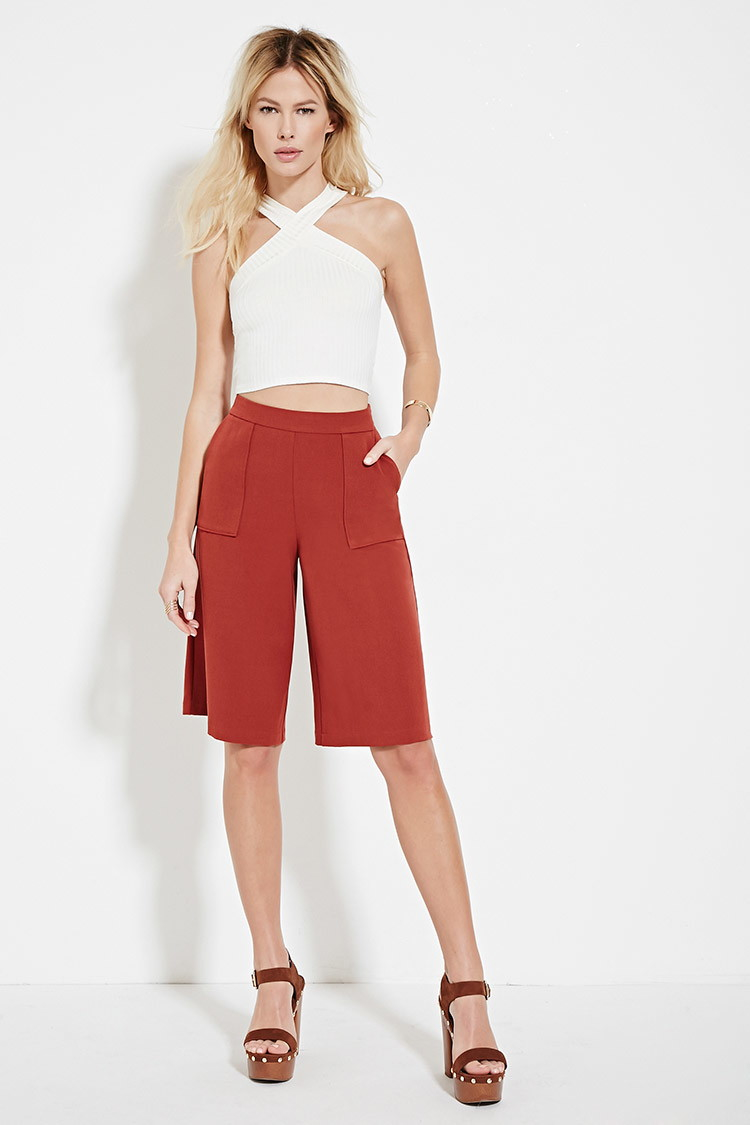 source: lyst.com
Denims
Yes, that's right! You can get denims in this design as well. They is definitely something that you need to get a pair of, simply because they are so pretty!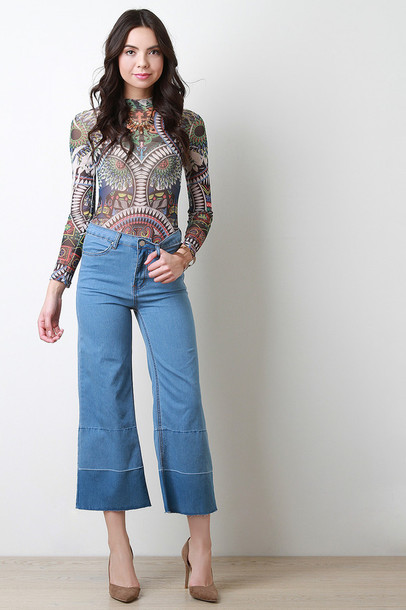 source: wheretoget.it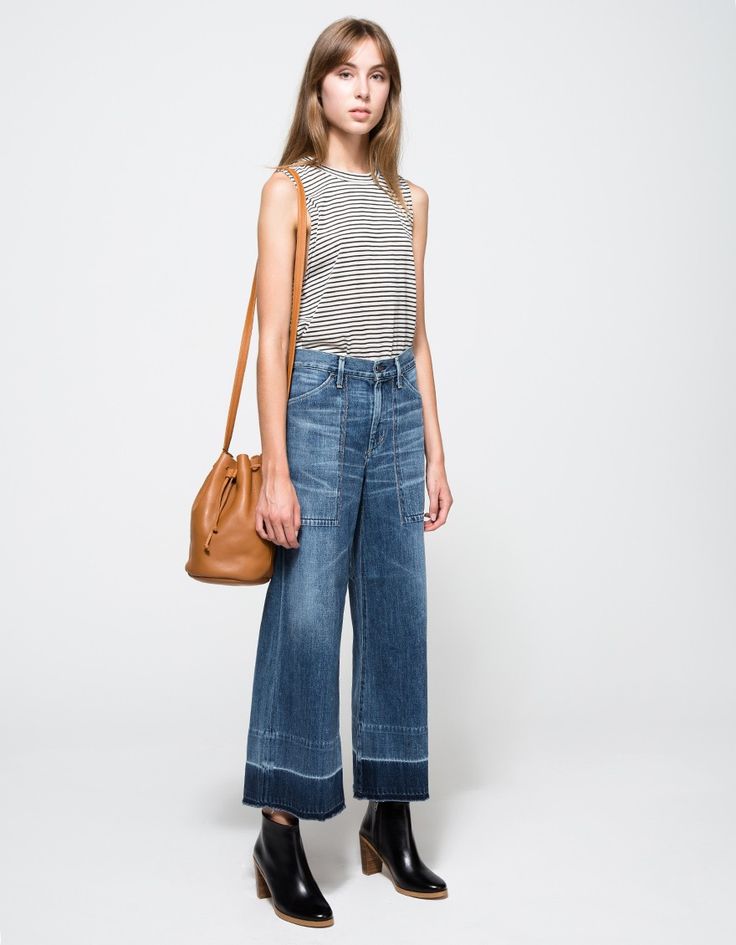 source: pinterest.com
Skirt
And last but not the least is the skirt. Often referred to as a skot, it is fun, young, and peppy. If you love skirts then this is going to be your new best friend.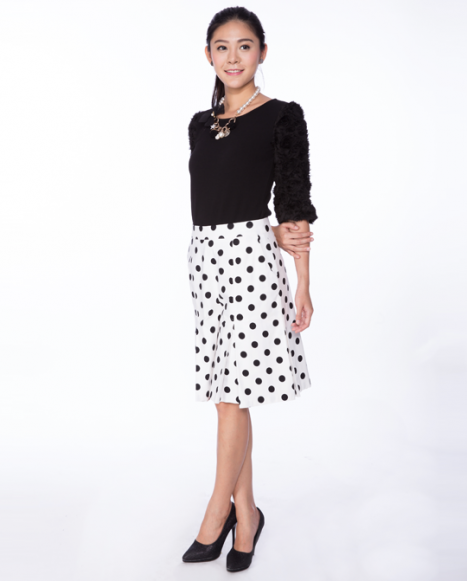 source: ezenmiz.com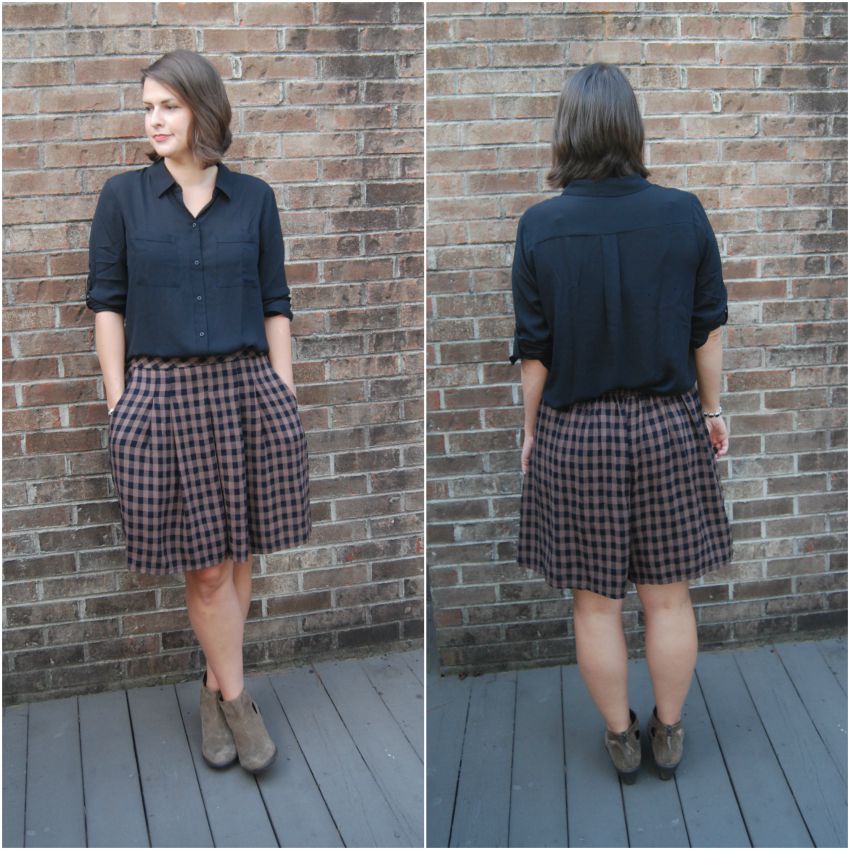 source: lizajanesews.blogspot.com
3. How to Wear
Now that you are acquainted with this style it's time to know how to wear it. Well, there are three looks that you can go for.
Formal Wear
If you want to add some spice to your office wear and shake things up a little without ruffling up too many feathers then this is the perfect option. It is chic and elegant at the same time. All you need to do is add a jacket, a dress shirt, a pair of heels, and a handbag and you are ready to go!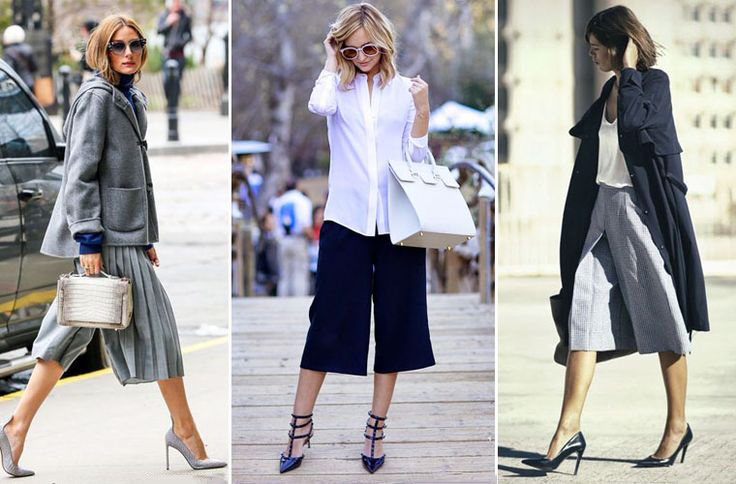 source: pinterest.com
Casual Wear
The casual look is simple to pull off. You can select a crop top, spaghetti, or any top that you like to go with the culottes. Don't forget to add a pair of shades and funky shoes to complete the look.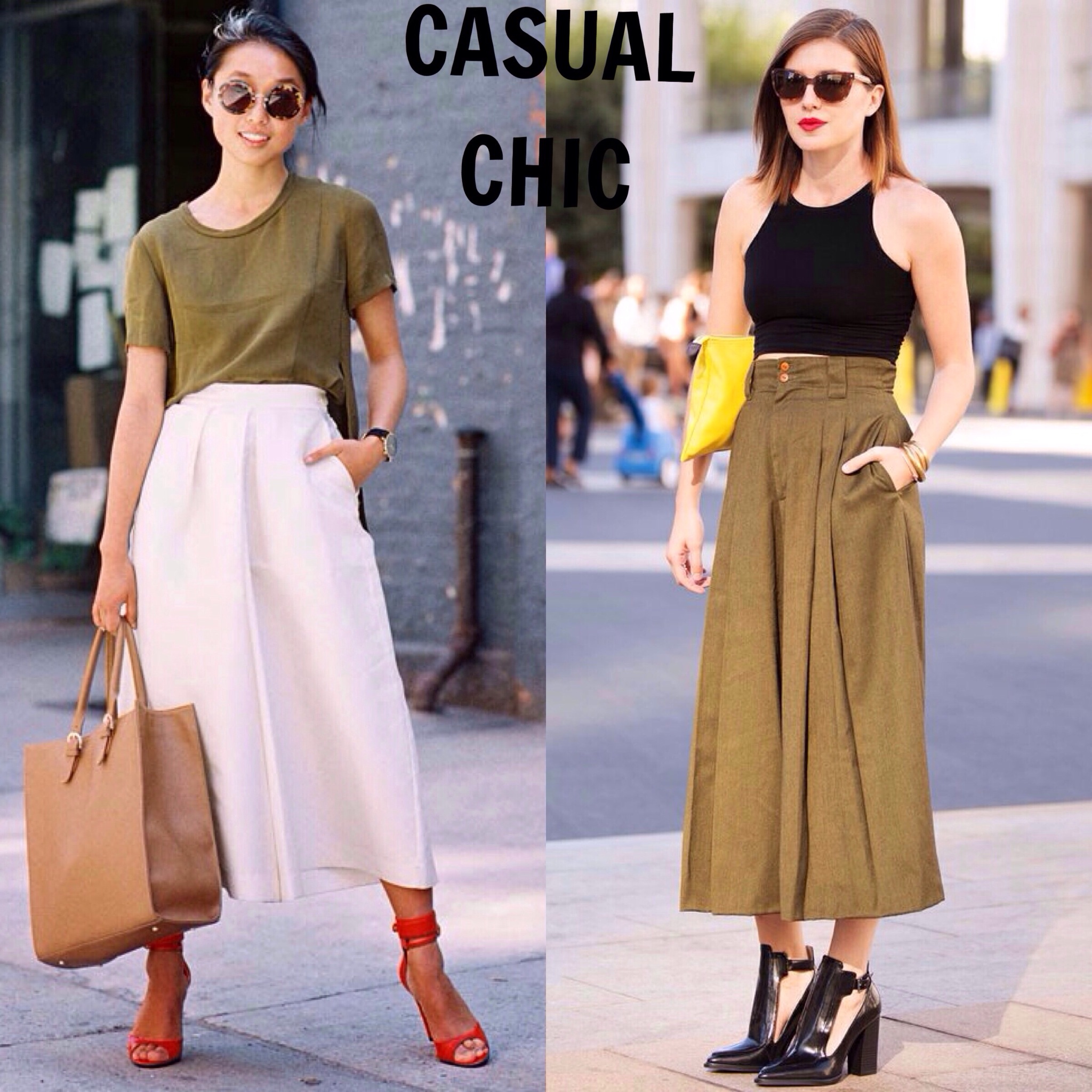 source: stylebyshaheeda.com
Sporty Look
Another option that you can go in for is the sporty look. A pair of culottes shorts and a top with a pair of sneakers or gladiators will give you the sporty look. It is the perfect look for a party, a day at the beach, or just when you want to be carefree.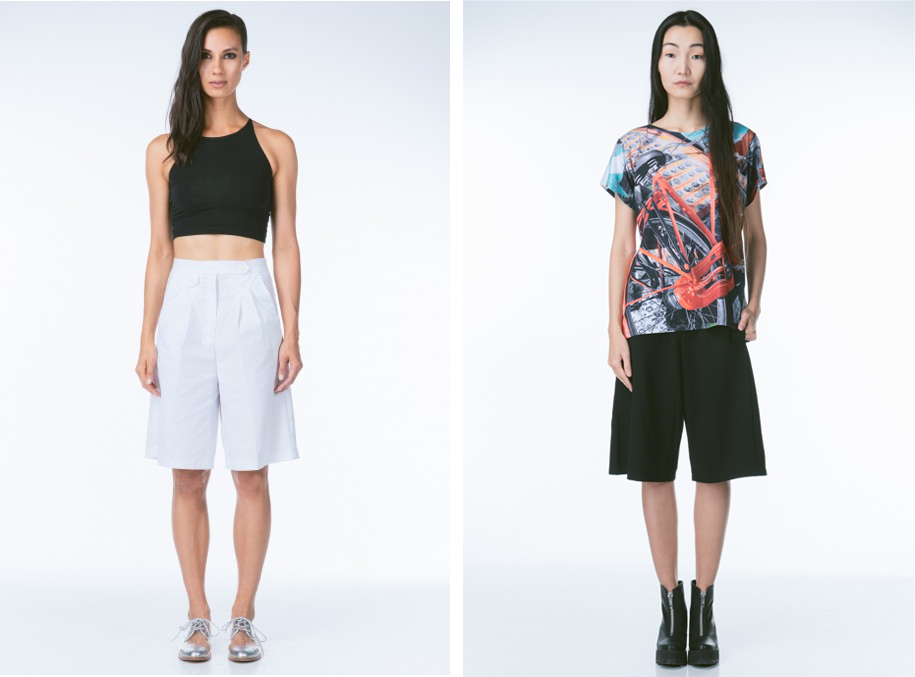 source: achrobrand.com
Buy yourself a pair right now and be ready to rock this trend!
If you liked this article, share it with your friends. Do subscribe to our updates, thank you!