Art, culture, and fashion share a very intimate relationship. That's one of the reasons why stars look their stunning best at movie premieres and film festivals. Now, it's that time of the year again for Greenwich International Film Festival. This year, Freida Pinto was on the red carpet wearing a fabulous blue dress. Now, let's check out her look at the event.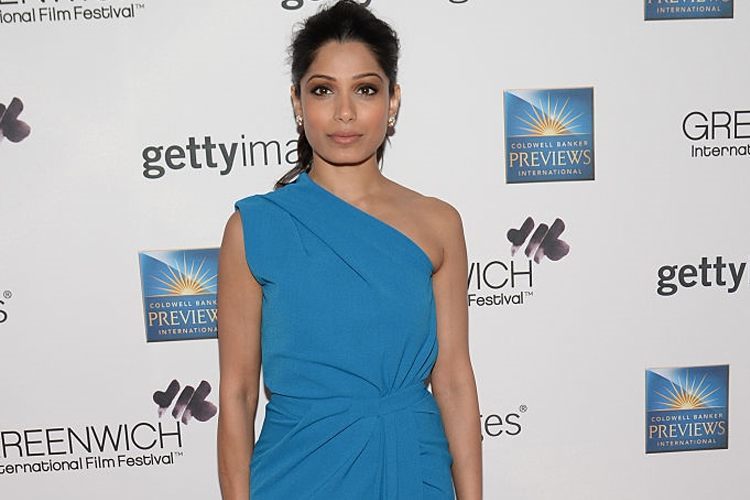 source: Instagram.com
Freida's Look
GIFF is a non profit organization which invites film makers from across the world to showcase their work. Freida has faced her share of hardships and failures and has come out much stronger with a new confidence which is admirable. However, like a phoenix, she has risen from the ashes of shattered dreams and hopes to find success in the world of cinema.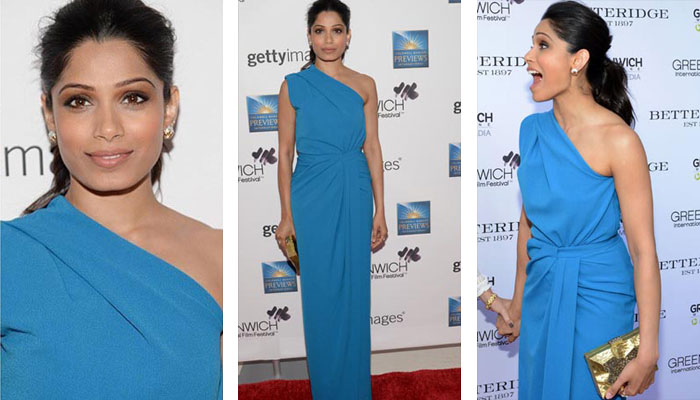 Freida's international fame coupled with her Indian looks was complimented by blue Dan And Dean Caten outfit she wore for the event. Even though Priyanka Chopra wore an outfit similar to this one, but Pinto was able to make it her own and carried it off with charm and beauty.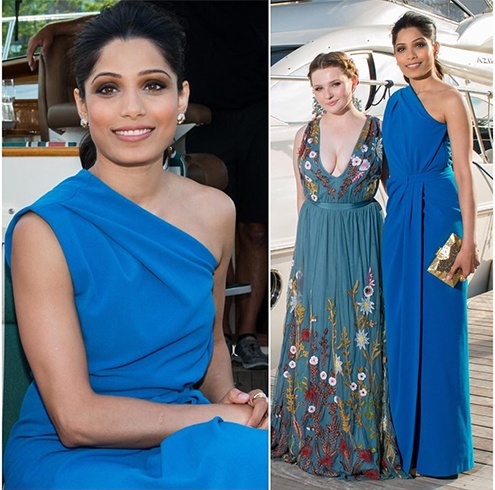 source: Instagram.com
As for the accessories, she selected jewelry from John Hardy which polished her look. And not to forget her Emm Kuo clutch. This look was put together by stylist Tanya Ghavri.
If you liked the article, please share it with your friends. Thank you!