This season, our favorite stars have surprised us over and over again by selecting outfits that caught us off guard. Since simplicity is the in-thing now, we can see before our very own eyes that less is better than more. Recently, south Indian celebrity Lakshmi Manchu was spotted at an event that disarmed all fashionista's. Let's take a closer look at the outfit that she wore at the event.
Lakshmi Manchu's Look
There was a time when Khadi was considered super cool. While selecting a desi look, most south Indian actresses go for the ones with heavy embellishments or traditional Kanjeevaram sarees. However, Lakshmi Manchu selected a khadi saree for the grand opening of a hotel Kuppanna.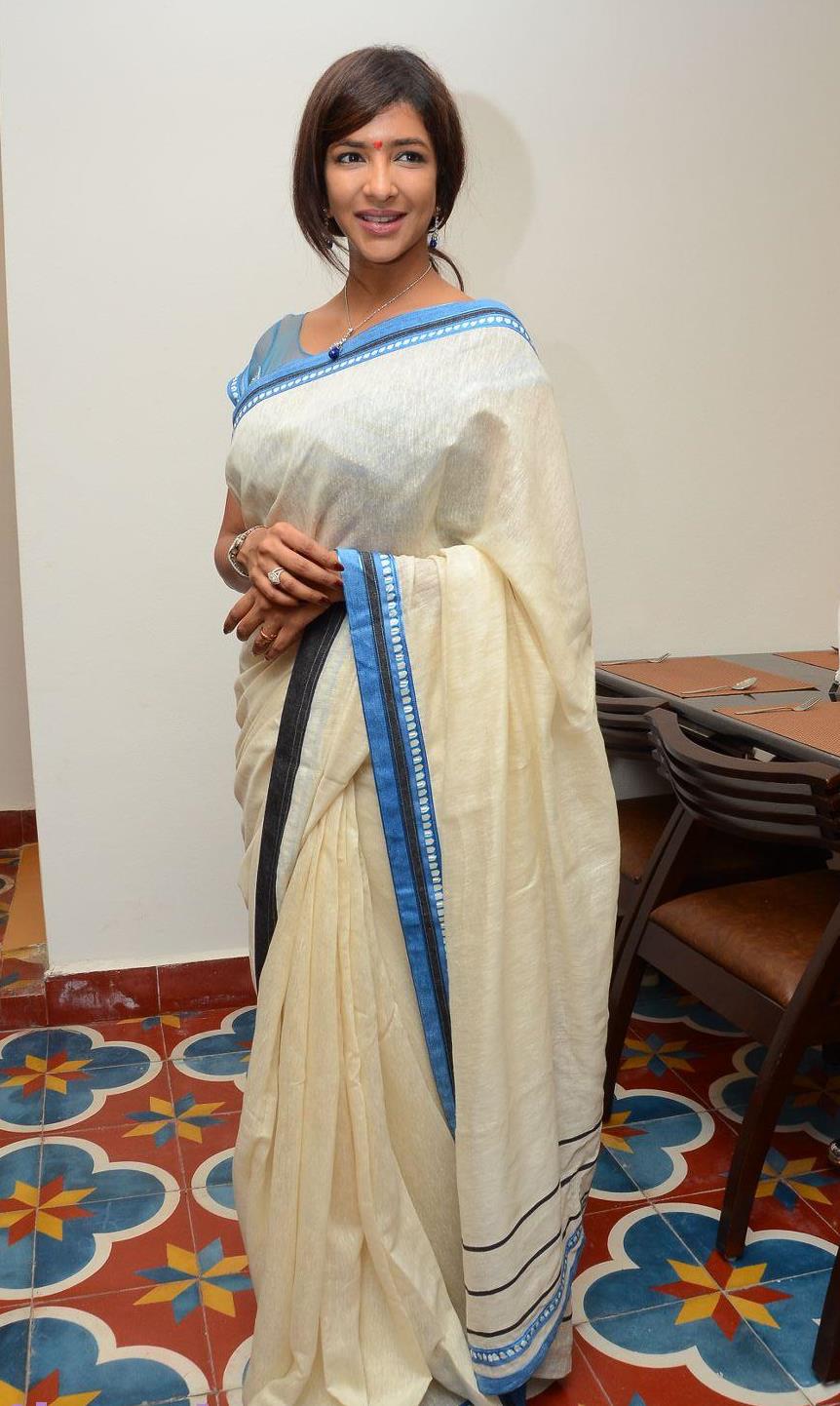 source: matineestars.in
This is an authentic khadi saree certified by KVIC. Khadi & Village industries commission. Govt. Of India.All the products are under: ISO 9001:2008 certified.You will get a certificate along with this product of authenticity. Manufacturer:GRAMODAYA ASHRAM, Ghazipur (UP)Affiliated by:KHADI & VILLAGE INDUSTRIES COMMISSION [ K.V.I.C (Govt. of India)]ISO 9001:2008 CertifiedDesigned by: Dollz designs, Brandznext designs
Buy from Flipkart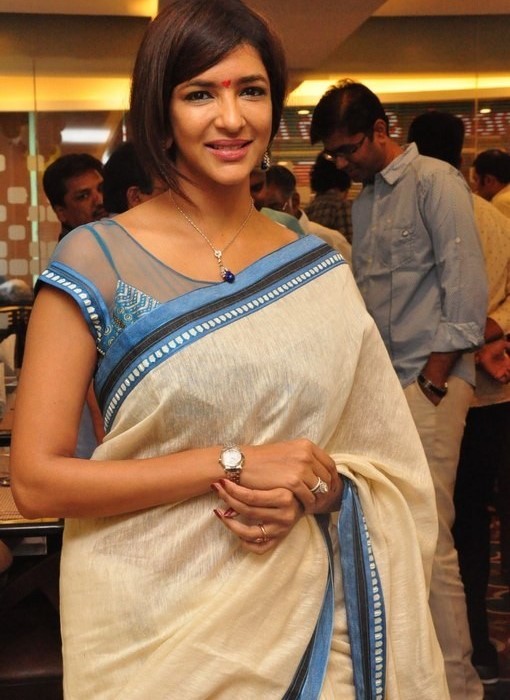 source: cineforest.com
The saree had a dark and light blue border with a matching light blue blouse. As for the accessories, she kept it simple with a sapphire pendant with a pair of dangling earrings as well as a silver color watch. A red bindi with minimal makeup completed her look.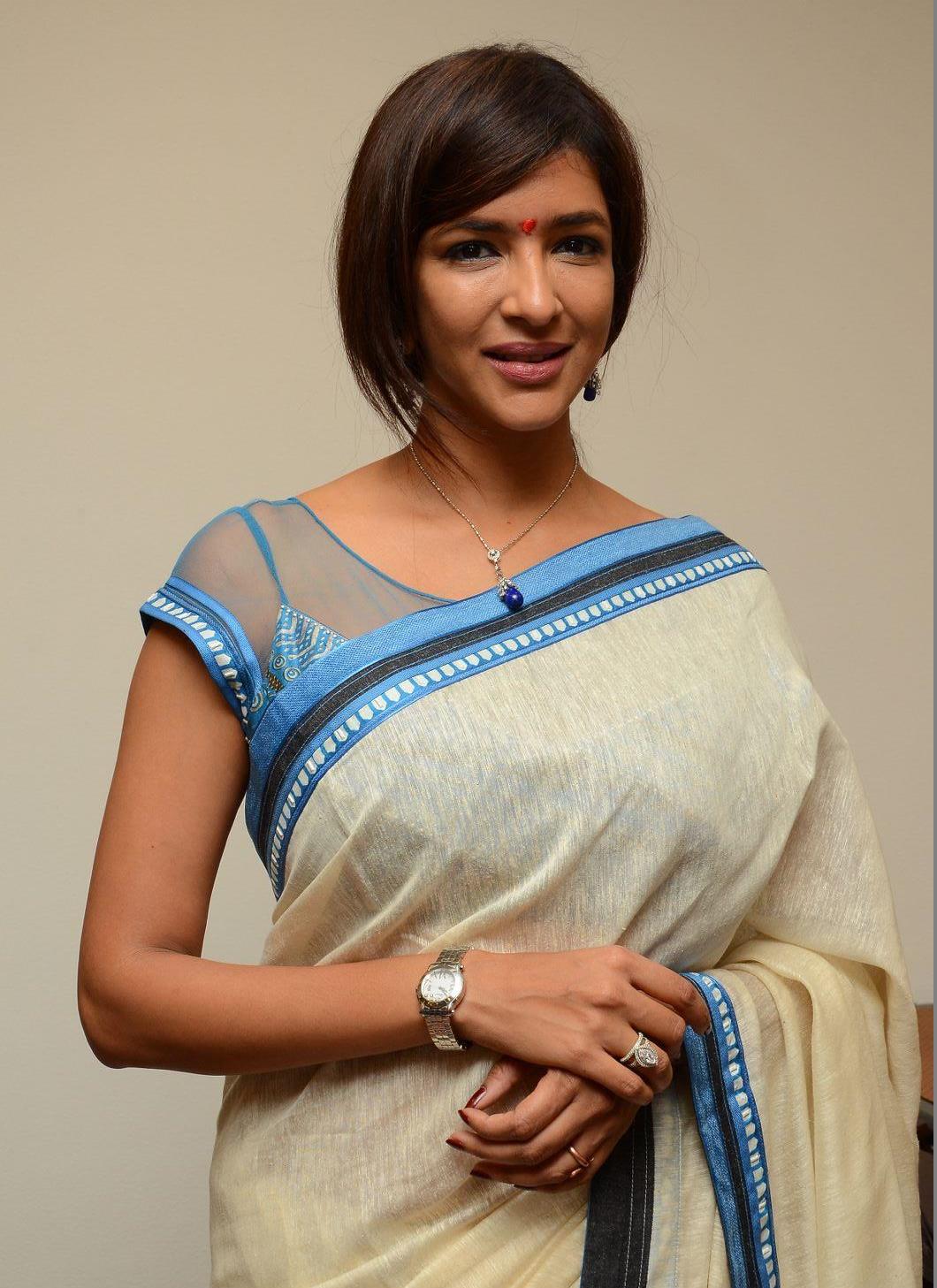 source: matineestars.in
If you liked the article, please share it with your friends. Thank you!