The year 2016 has been the year of monochrome. This trend has made its way across the world and Indian celebs have taken note of this trend as well. Time and again, we have spotted the trendiest fashionistas pull off this trend with finesse. Our desi girl, Bipasha Basu was recently spotted in a monochrome dress and nailed the look. Let's take a closer look at the outfit she wore.
Bipasha's Look
Bips wore a black and white monochrome dress designed by Shivani Awasty. The geometric prints made the dress look interesting and added an air of mystery to it. The plunging neckline increased the hotness quotient. She does look really hot in this outfit, don't you think?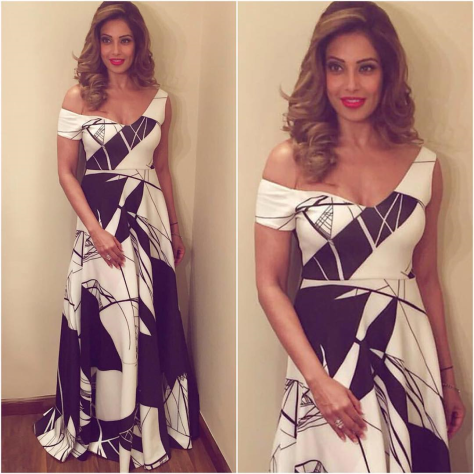 source: afashionistasdiary.com
Due credit should be given to stylist Shyamli Arora. Soft curls falling on her shoulders brought out the softness in her look. As for her makeup, it made her look bright while the red lip color added color to the look. And yes, accessories, the pretty lady selected a white Judith Leiber clutch to go with her dress along with statement jewelry. One thing that the star exemplifies is the fact that less is more!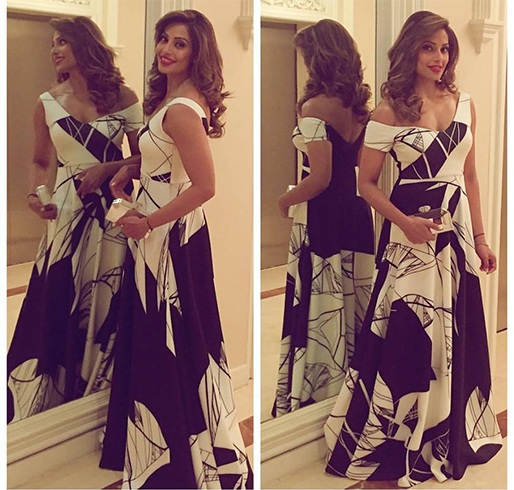 source: fashionlady.in
If you like this article, please share it with your friends. Thank you!