A style is all about standing out of the crowd not in an awkward but in a graceful way.
"What you wear is how you present yourself to the world, especially today when human contacts go so fast. Fashion is instant language." – Miuccia Prada quotes
Fashion and styling have never been about spending a lot of money or wasting your precious time. It is not about becoming a different person, a wrong idea that most people come to think of. It has and always will be about getting to know the bad and good side of yourself. On a personal note I would like to add that, never groom yourself to fit in but to stand out.
Well, hen you just happen to be our lucky reader for the hour, confused on how and why? In this article we will reveal to you the most trendiest add-on and a must-have for any fashionista of 21st century.
This trend setter and eye-catcher is budget friendly and a great way to revamp your simple ensembles. Not much hardwork is needed when you have your fingers around this trend setter. Even if it is a professional look, casual one or even a party one you want to endeavour, this just happens to be the  right way to vapourise all the confusion in your head next time you want to look effortlessly elegant in an outfit.
Now let me spill the beans by letting you know as to what exactly is this iconic fashion statement that could completely revamp your look. Ta da!! statement necklace, so now you understand why they happen to have this stand alone name.
Statement necklaces though pretty alluring happen to have a wide variety falling under them in terms of size, pattern and colours. Choosing the right necklace designs for the right occasion is surely a task but not when we are their to help you out.Here we have added in some of the few necklace designs that could make a lot of difference to your boring or usual outfits. For example, a simple white top with a colourful statement necklace could make you win praises for the fashionista in you and yes, believe me when I say that.
1. Professional look 
The trick is to go for choker statement necklaces meaning anything that covers your neck portion alone. Also, make sure that you stick with metallic and earthly tones and nothing too bright. Basic colours always do the trick when it comes to professionalism!!
Inspiring looks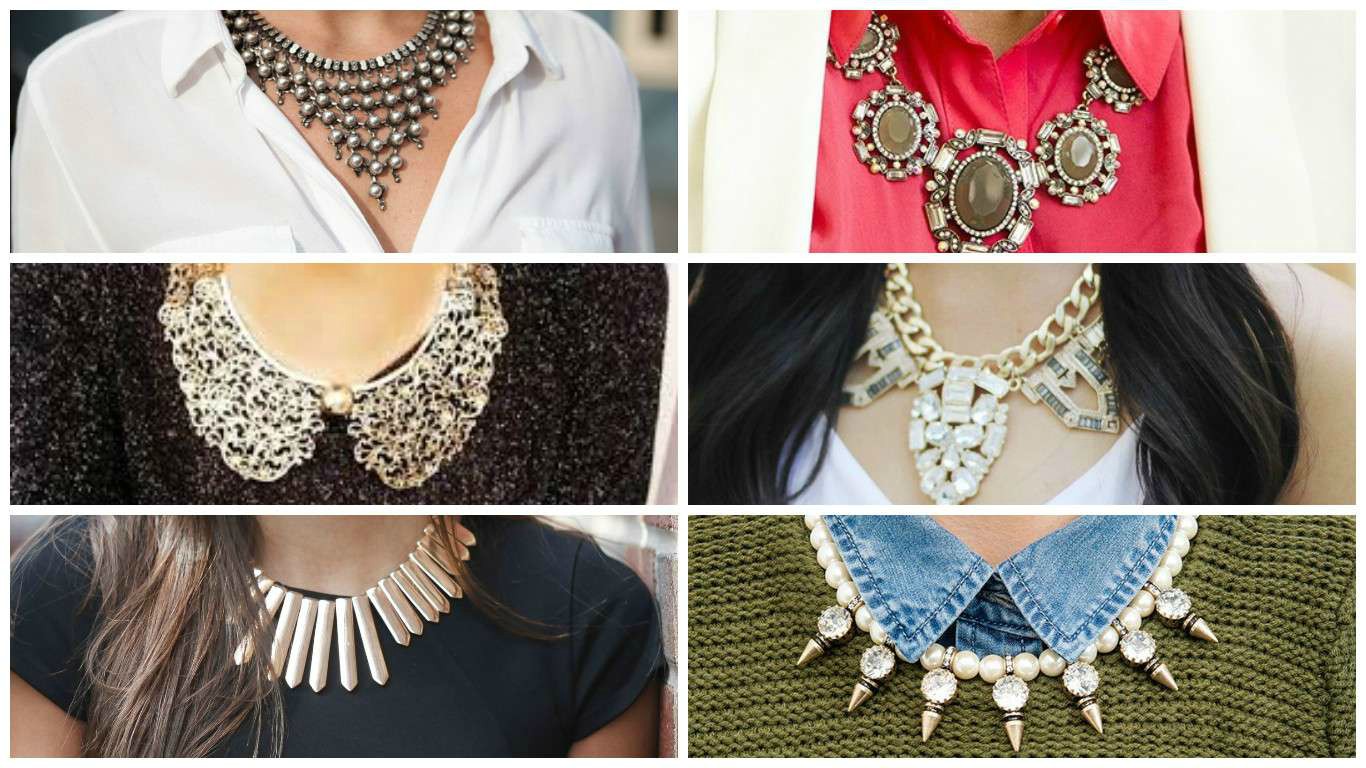 Buy the similar ones from below suggestions!!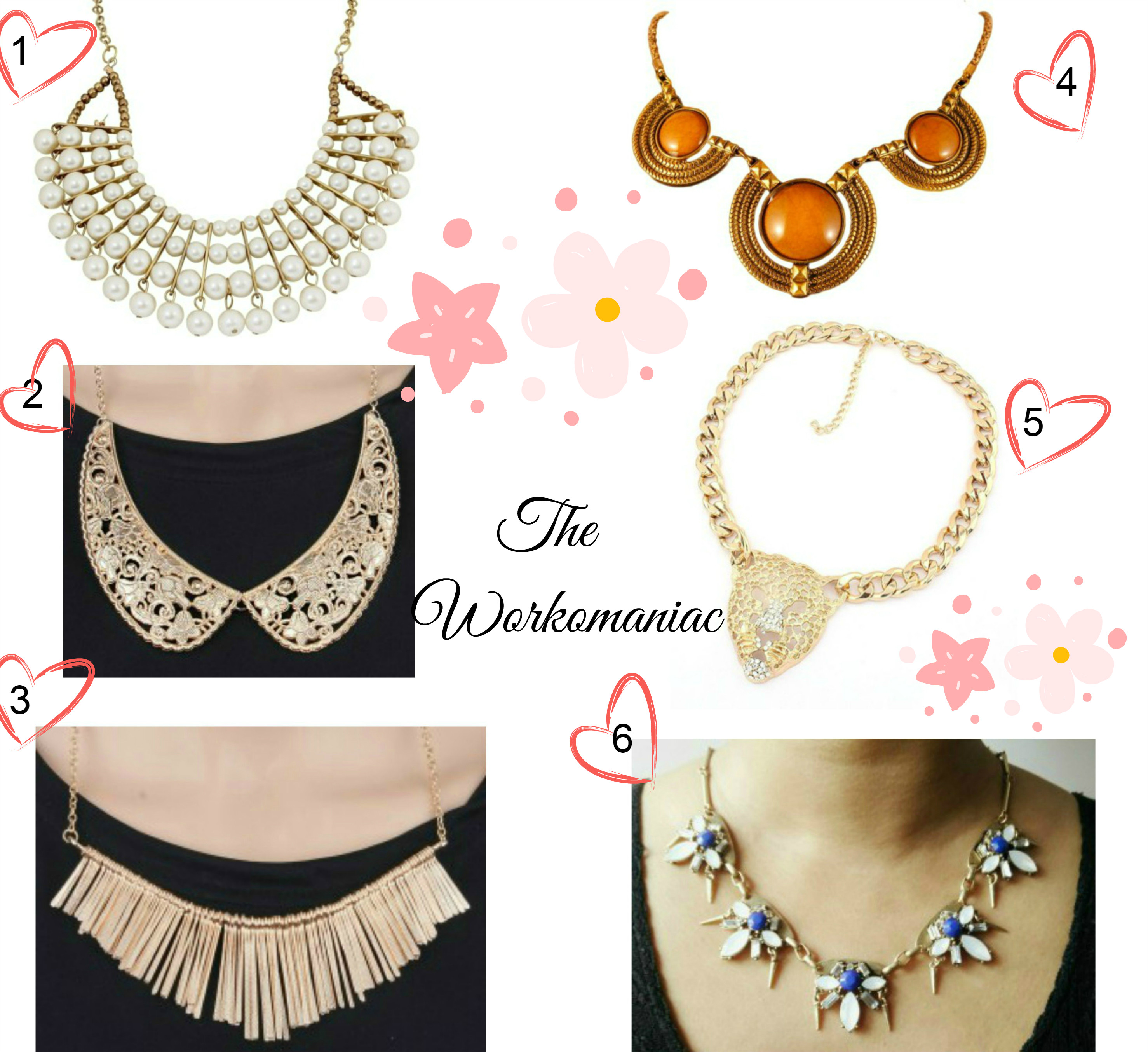 1.Braided necklace 2. Peter Pan collar necklace 3. Fringe necklace 4. Stone necklace 5. Gold chain necklace 6. Stone studded necklace
2. Party Look
Prep up the party with some happening necklaces, this way you can cut out on other accessories and just go with a plain basic coloured dress or top. There is no boundary to the extent of craziness you can go with choosing a necklace for adorning a party look.
Inspiring looks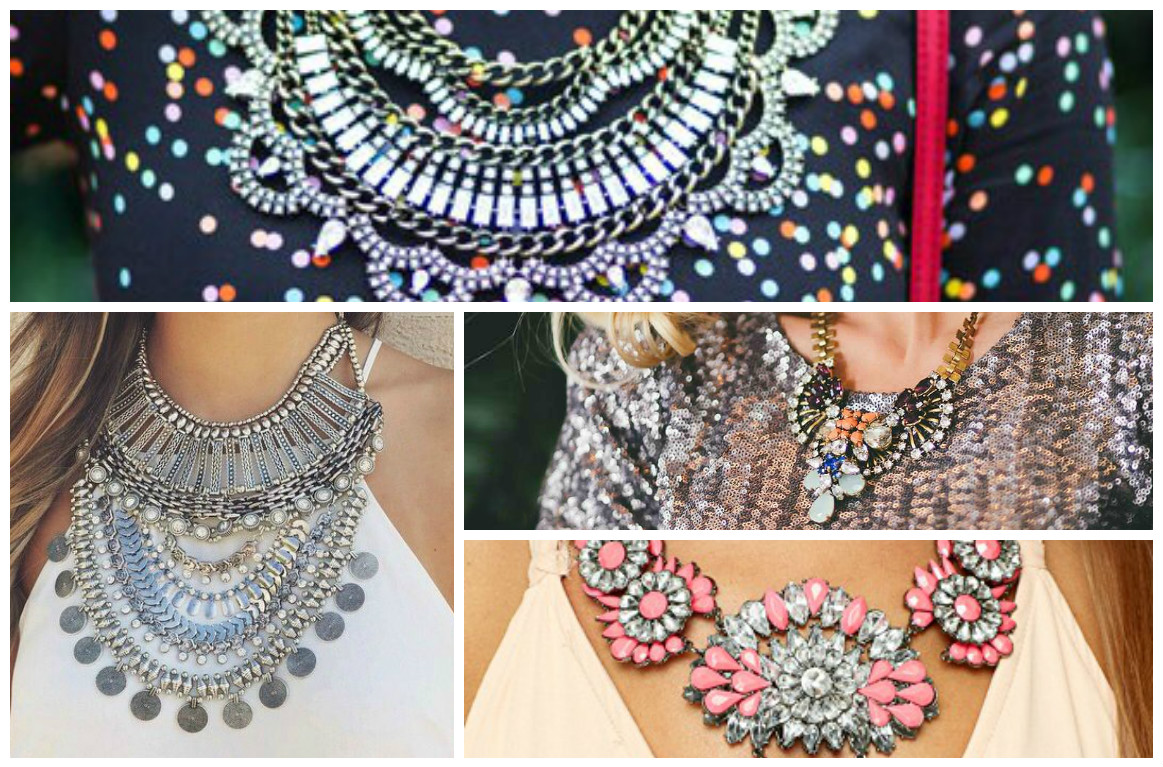 Buy the similar necklaces online from below suggestions!!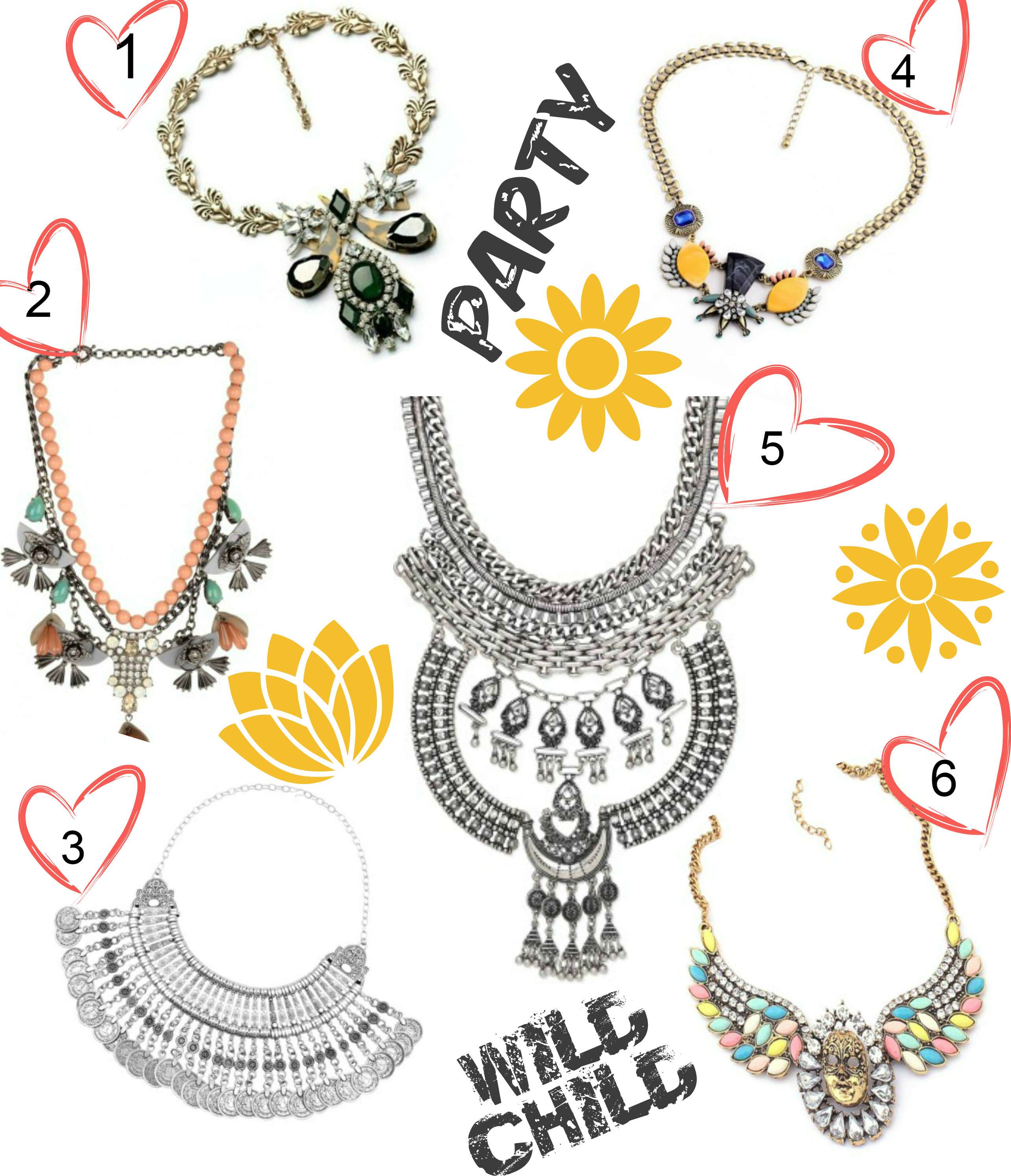 3. Casual Look
Necklaces that aren't too simple would be a perfect choice. Also, you can experiment with as many numbers of colours as possible. Layered necklaces are a must when you need to make your plain sweatshirt look trendy and stylish.
Inspiring looks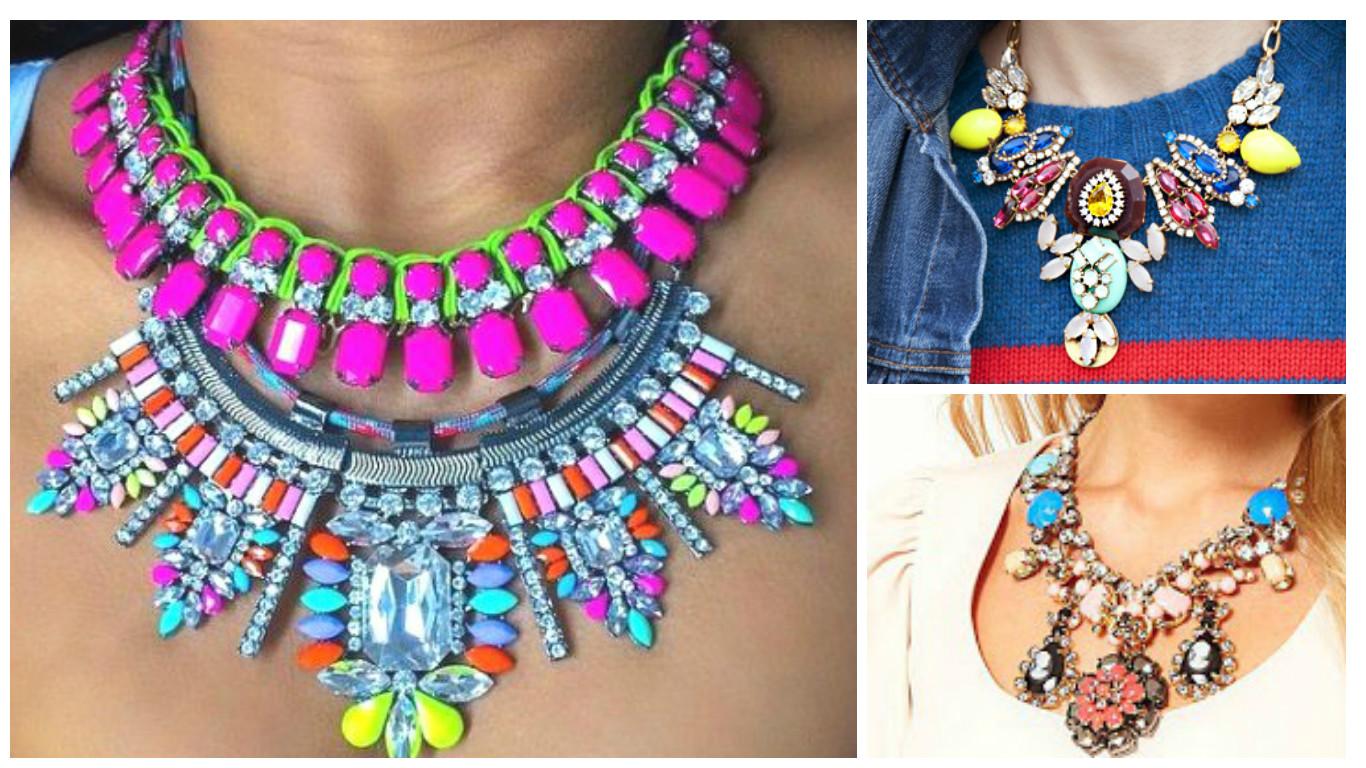 Buy the similar necklace designs from below suggestions!!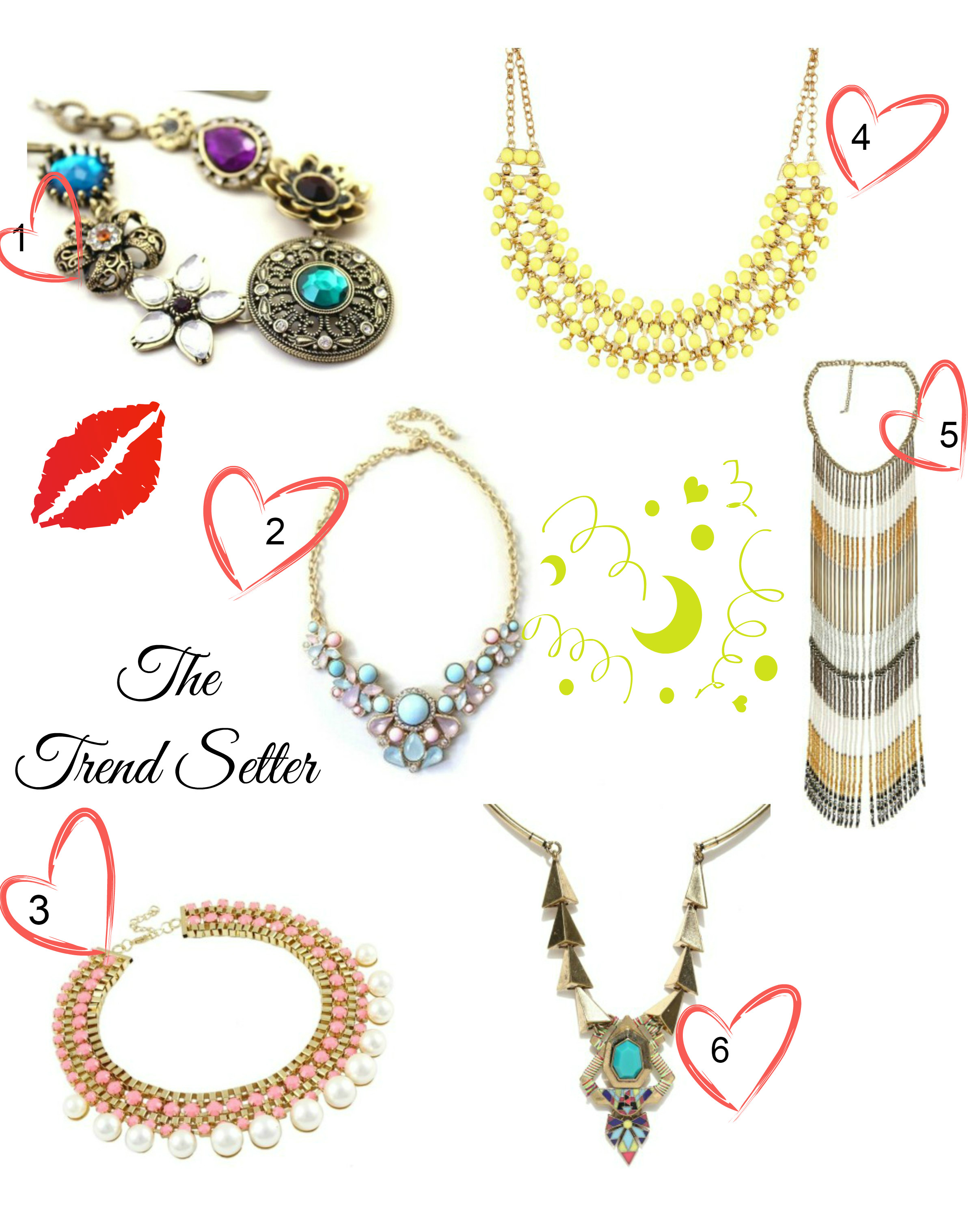 Try out the various statement necklace styles and post in your experience in the comments section.
Being stylish is all about being able to express yourself in a much better way and now with these style tricks, it becomes easier and hassle free.