Handbags cannot go wrong. They are so much  part of our lives that I'm not even sure if we pay much attention to them. Just like any other accessory, handbags also require our care and equal attention, especially if they cost us a fortune. Sit back and relax because you are about to witness the list of world's most expensive handbag brands. Don't be surprised because nothing can be as appealing to the eyes as they are. Don't believe me? Look for yourself!
10. Prada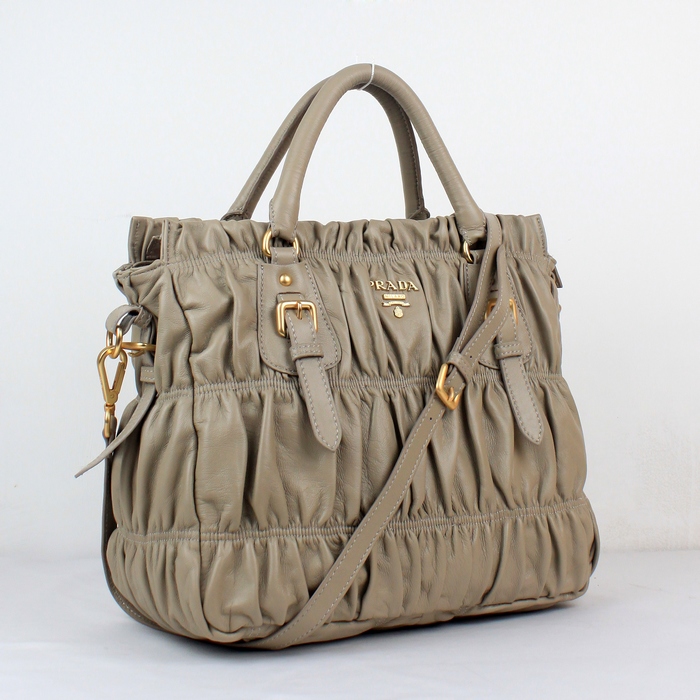 source: www.onlyfashionbags.com
Prada is a familiar name. It is a famous Italian brand, established in 1913, which deals with quality products for both men and women. Prada makes bags of pure leather. Thus, there is no quality compromise when it comes to brands this famous. It is loved by a lot of celebrities around the globe. Furthermore, they are perfect for work or for college. They have a professional look about them that makes it easier for you to carry them around without being too sassy and yet classy.
9. Lana Marks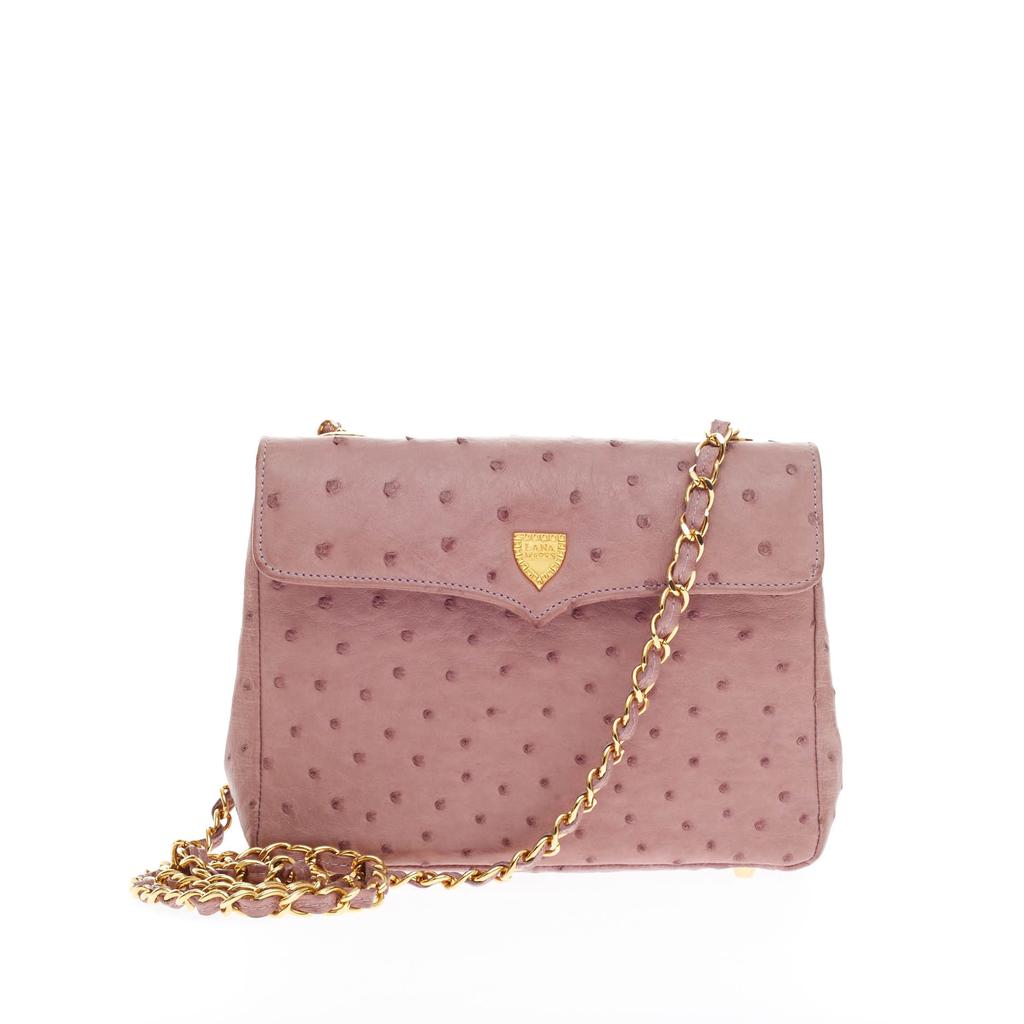 source: www.trendlee.com
Lana Marks is a famous brand which makes leather products and is famous around the globe for them. A lot of celebrities like Kate Winslet and Angelina Jolie can be seen carrying its bags. The most famous creation of this brand was the Cleopatra Clutch, studded with almost 1500 diamonds which was auctioned for $100,000 making the record of the most expensive handbag in the world.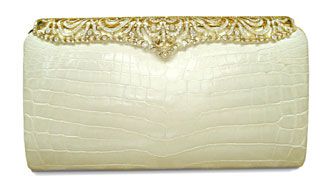 source: www.lanamarks.com
8. Hilde Palladino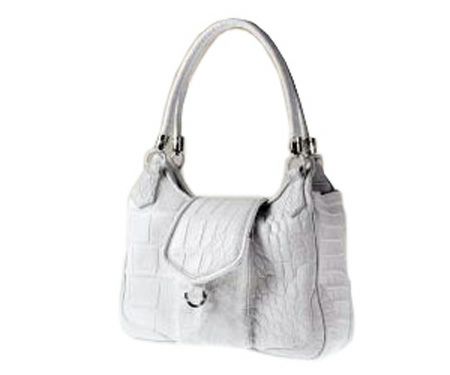 source: www.ziptango.com
Hilde Palladino, a brand world famous for its handbags, had its origin in Norway. Its inception does not date much back, but from the initiation of the 21st century itself i.e in 2001. The most precious bag made by this company was studded with 40 rare diamonds and made itself one of the most expensive bags of the world. Though the brand is Norwegian, the bags are made in Italy because of cheap labor, but are sold globally. These bags are latest in designs and unique as well.
7. Judith Leiber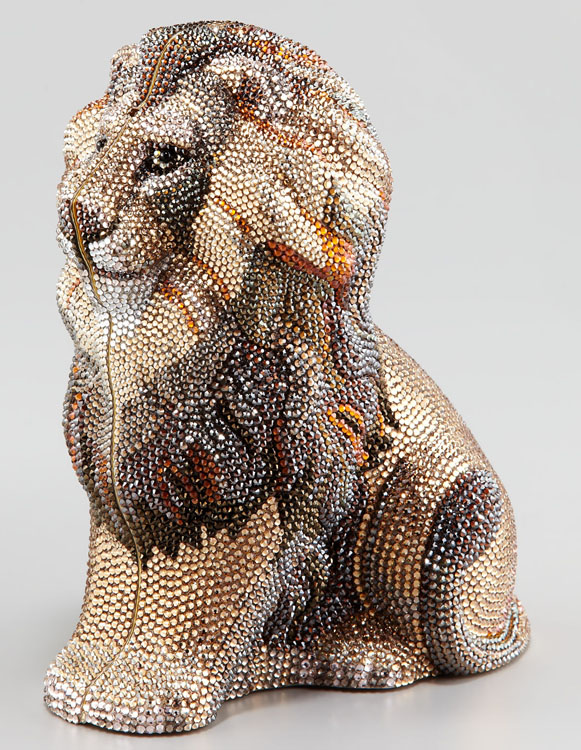 source: www.purseblog.com
Judith Leiber is a different world in itself. It is a Hungarian brand started in 1963. Most of their bags are studded with crystals and jewels. Women from around the world are crazy over their bags, including Indian celebrities like Madhuri Dixit and Alia Bhatt. Their most expensive bag was shaped like rose and was made up of gold and diamonds, costing $90,000. It was the most expensive bag of the year 2008.
6. Marc Jacobs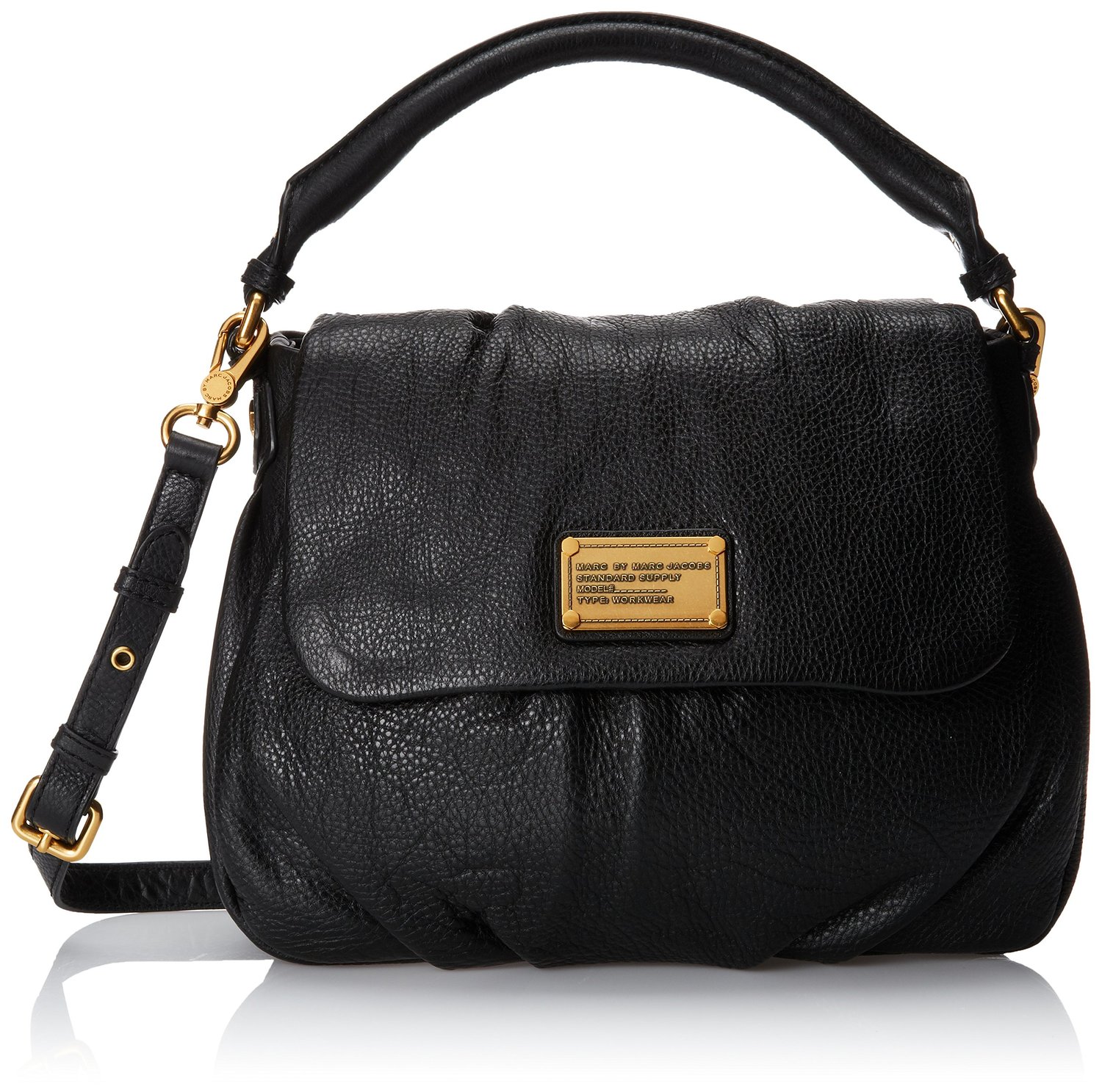 source: www.ontographics.com
Marc Jacobs was the creative director of Louis Vuitton 1997. Obvious as it is, he was the one who started this brand in USA. Marc was listed in the top 10 most influential personalities in the world, and was also named the most powerful gay person in the world. The most famous creation of this brand was the Caroline Crocodile bag, sold for $90,000.
5. Fendi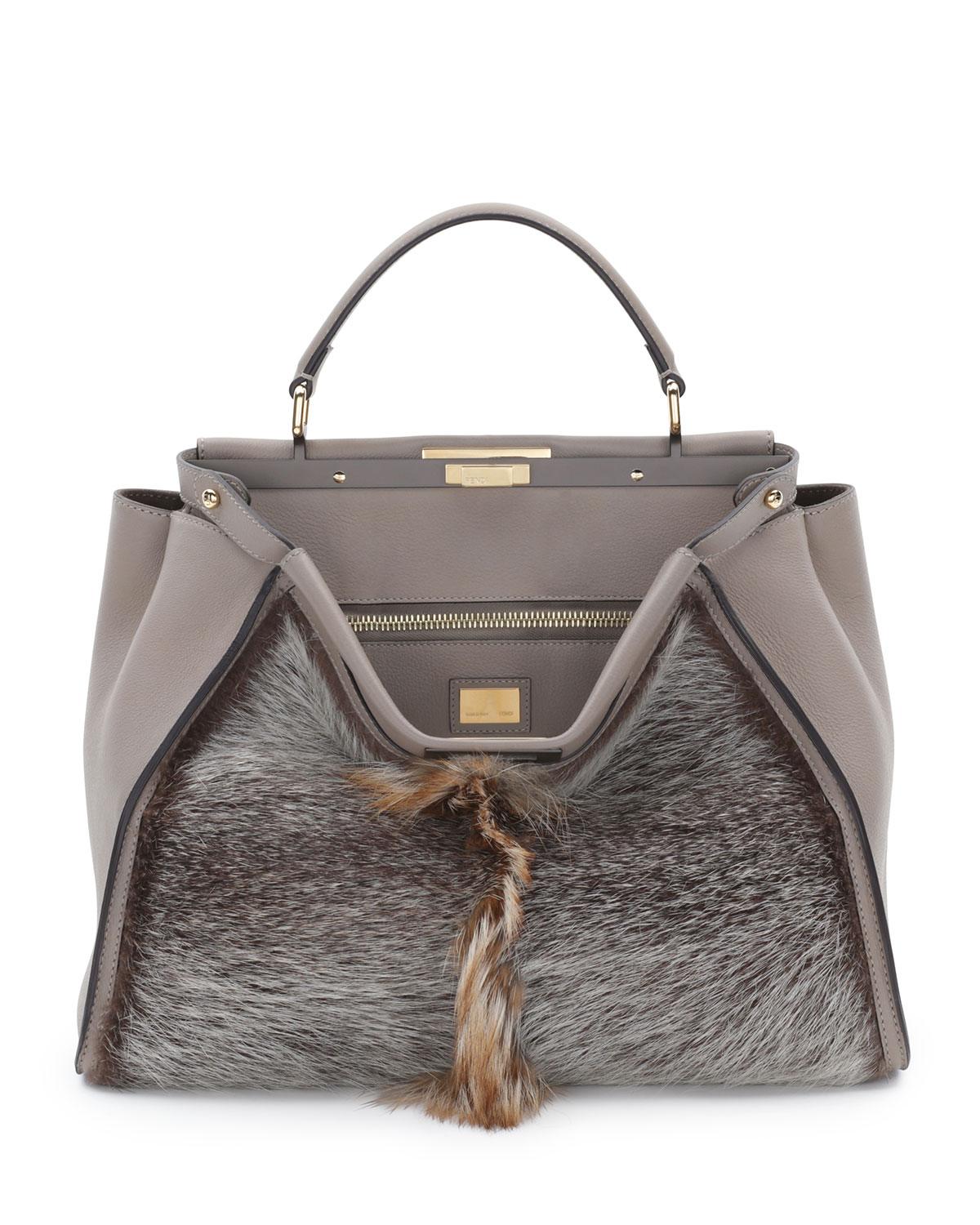 source: www.spottedfashion.com
The famous Italian fashion house Fendi, was started back in 1925 and keeps its magic even to this very day. The specialty of their classic handbags is the material that they use in the making. Raw material for these bags include crocodile skin, lambskin, etc. Fendi's bags are something that every bag lover would die to have in their collection. Where else would they get such masterpieces?
4. Chanel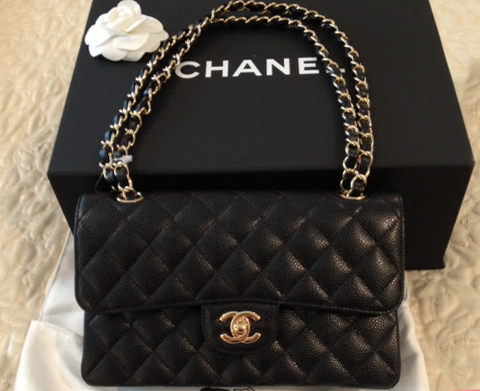 source: www.bragmybag.com
No denying, but we all saw it coming. The famous French Chanel had to be in the top 5. It's establishment dates back to 1909 and ever since, the celebrities of every known country are in love with it. Well, not just celebrities, but also people who possess a deep love for fashion and luxury products. The most expensive bag that the company has ever made had diamonds and gold embellishments. It's selling price was $261,000.
3. Mouawad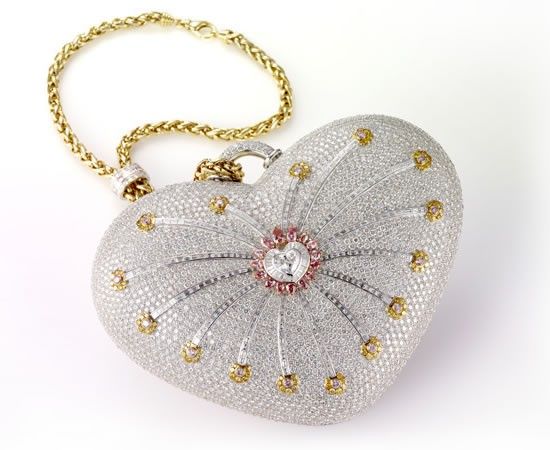 source: www.therichestimages.com
This bag by Robert Mouawad is their second world record level creation, the first being the Fantasy Bra for Victoria's Secret. The cost of this bag was $3.8 million, and was named the most expensive bag of 2010. Mouawad has its headquarters in Dubai, but was established in Geneva. It first started making jewellery and timepieces, but later also excelled in the field of handbags.
2. Hermes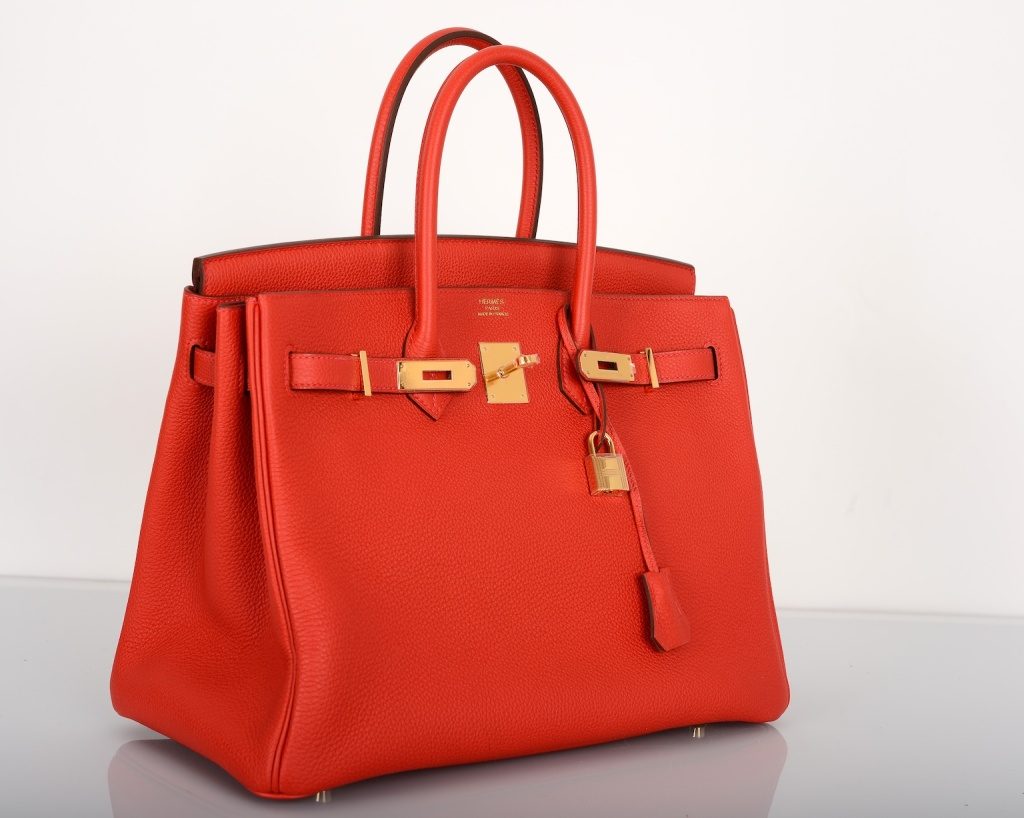 source: www.alanco.com
This is a brand that had its origin in Paris. It is well known in the world of high class for the quality products that it delivers. Apart from making bags, it also is a producer of watches, shoes, belts, etc. It was started in the year 1837. The most expensive bag of Hermes was sold for $20,000 and its diamond studded version costed $120,000.
1. Louis Vuitton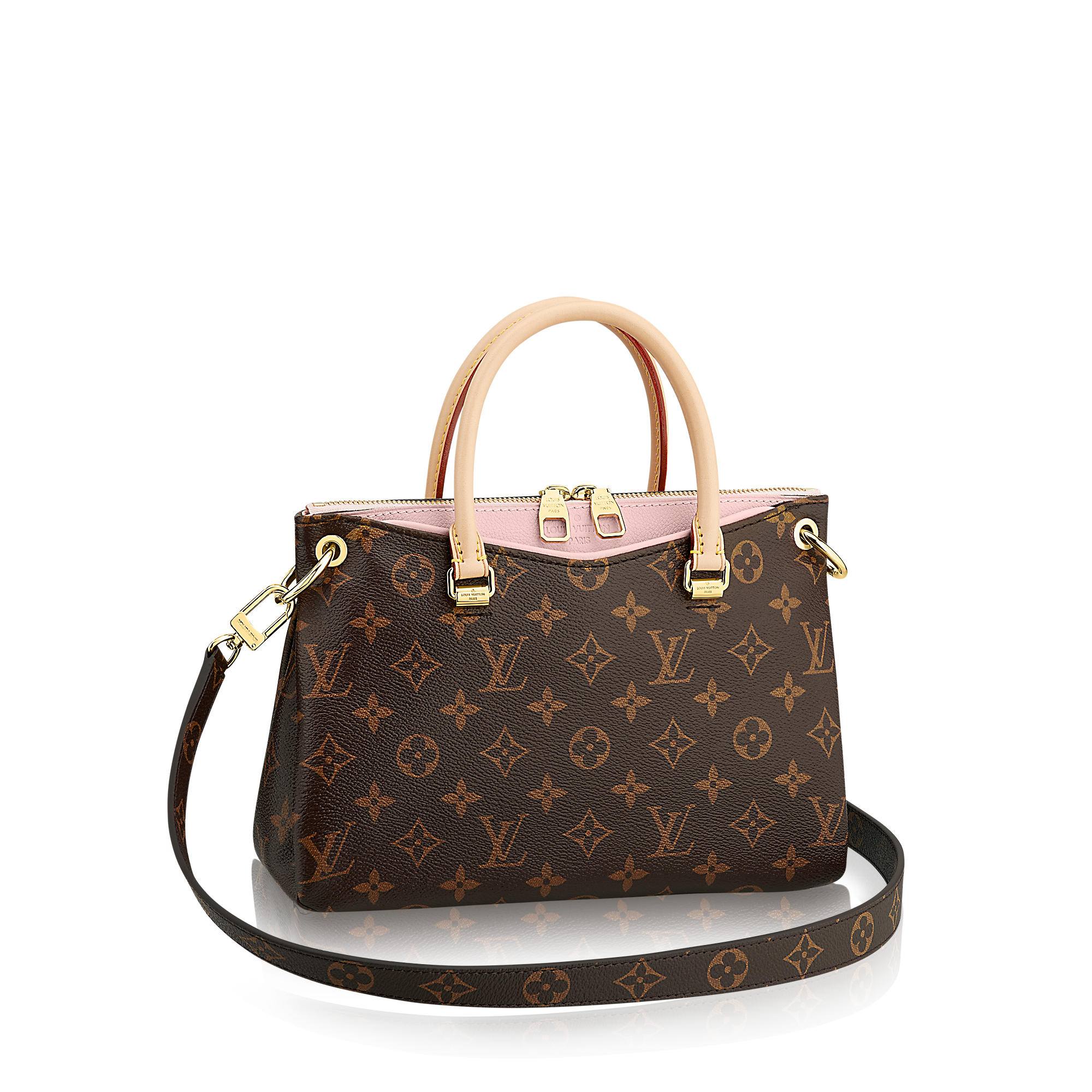 source: hk.louisvuitton.com
Louis Vuitton is the first name that comes to our mind when think of fashion and luxury. We owe a lot to Paris for giving us this precious brand since 1854. It has been the most valuable brand in the world for 6 years back to back. The material they use is very valuable and waterproof, thus loved by all. The most expensive bag of this brand was sold for $55,000.
If you liked the article, do share and like it. Thank you for reading!