Listen up fashionistas, the latest fashion alert has come to town. If you look around you will be able to find that your favorite celebrities have been sporting stripes in their outfits. This classic style has made a comeback and it's high time that you make some space in your wardrobe to accommodate this striped dress trend. Let's take a look at some of the celebrities in stripes. Happy reading!
Stripes
If you are wondering why you should jump on the bandwagon, here are a few good reasons that you should take stock off. Wearing vertical stripes will make you look slimmer and taller! That's reason enough for most women to try out this trend. From dresses, sarees, skirts, and to even shoes they are all available in stripes.
Dress
Katrina looks chic in a blue and white stripe dress. Flaunting a fun and flirty look, this celebrity knows what she is doing. Well, girls should have some fun too right?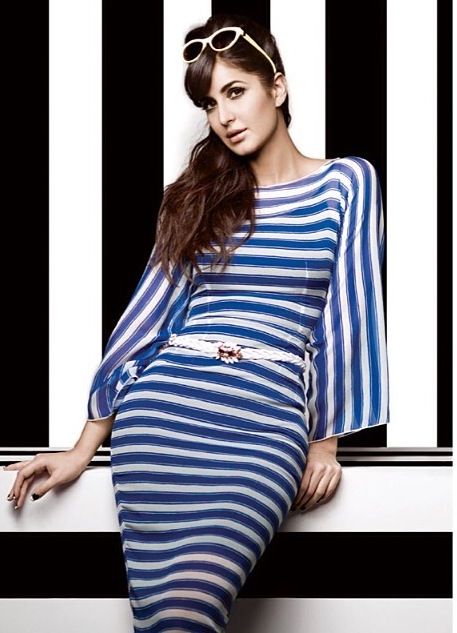 source: pinterest.com
Fashionista Kangana is seen in a bold and beautiful monochrome stripe dress. We love her look, do you? Her look defines the minimalist look and she has nailed it.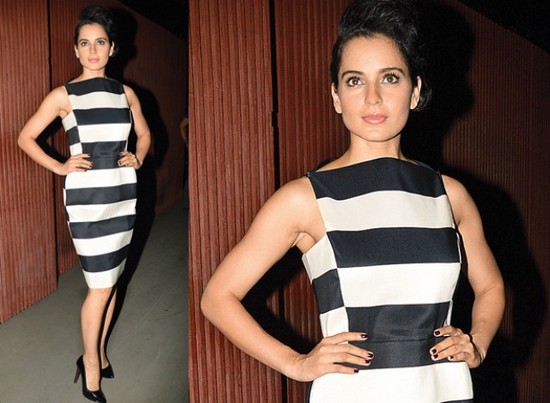 source: fashionlivemedia.com
Skirt
For all the ladies out there who are curvy take special note of Sonakshi's pencil skirt. The combination of a white top and a monochrome stripe pencil skirt accentuates her figure, in the most flattering way. Style inspiration couldn't get any better than this.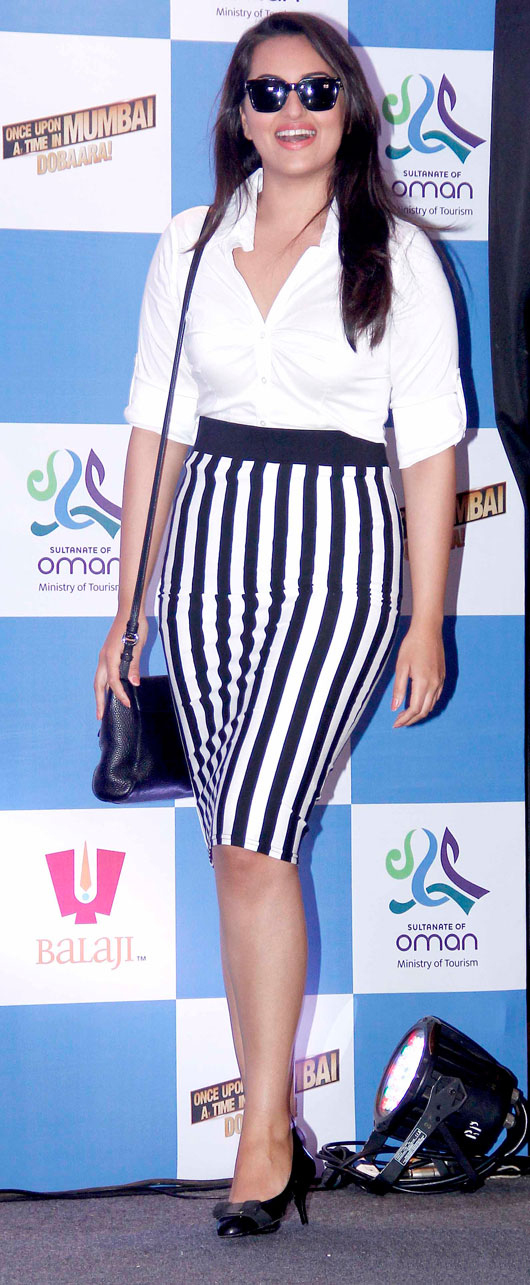 source: missmalini.com
If you have a petite figure and want to create the illusion that you are curvaceous then wear horizontal stripes. Shilpa Shetty nailed this look!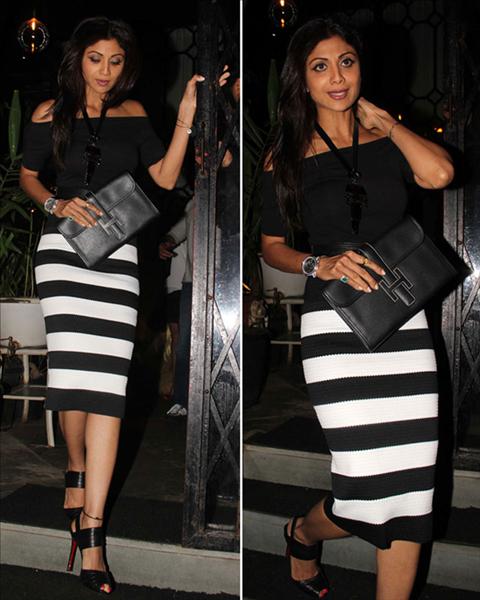 source: biscoot.com
Top
Check out Deepika and Priyanka's tops. As long as you know what kind of look you want to get, you can select between horizontal and vertical stripes. You can create a bling look or a casual look just by adding an accessory or a garment.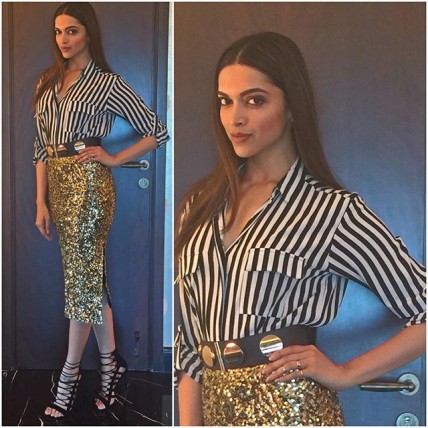 source: folomojo.com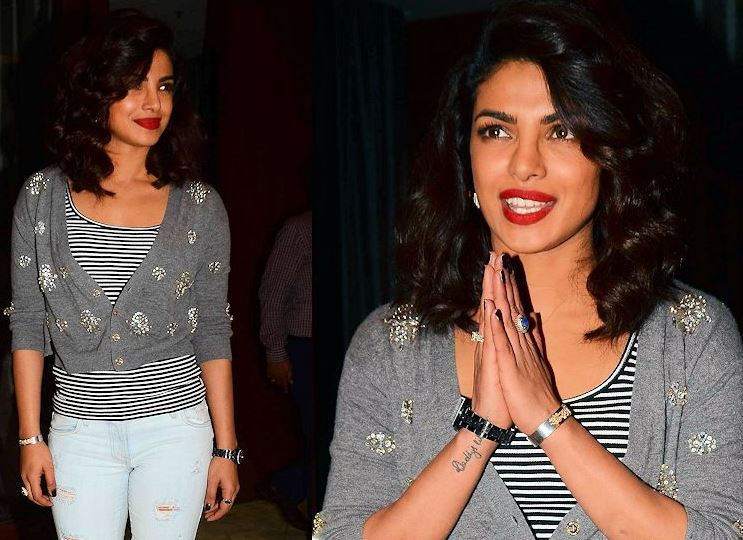 source: voompla.com
Saree
The best way to flaunt your figure is to wear a saree. And what better way to play up your features than by wearing a saree, right? Yes, this is definitely a perfect combination. Lakshmi Manchu was able to make the most of this trend with an Indian spin.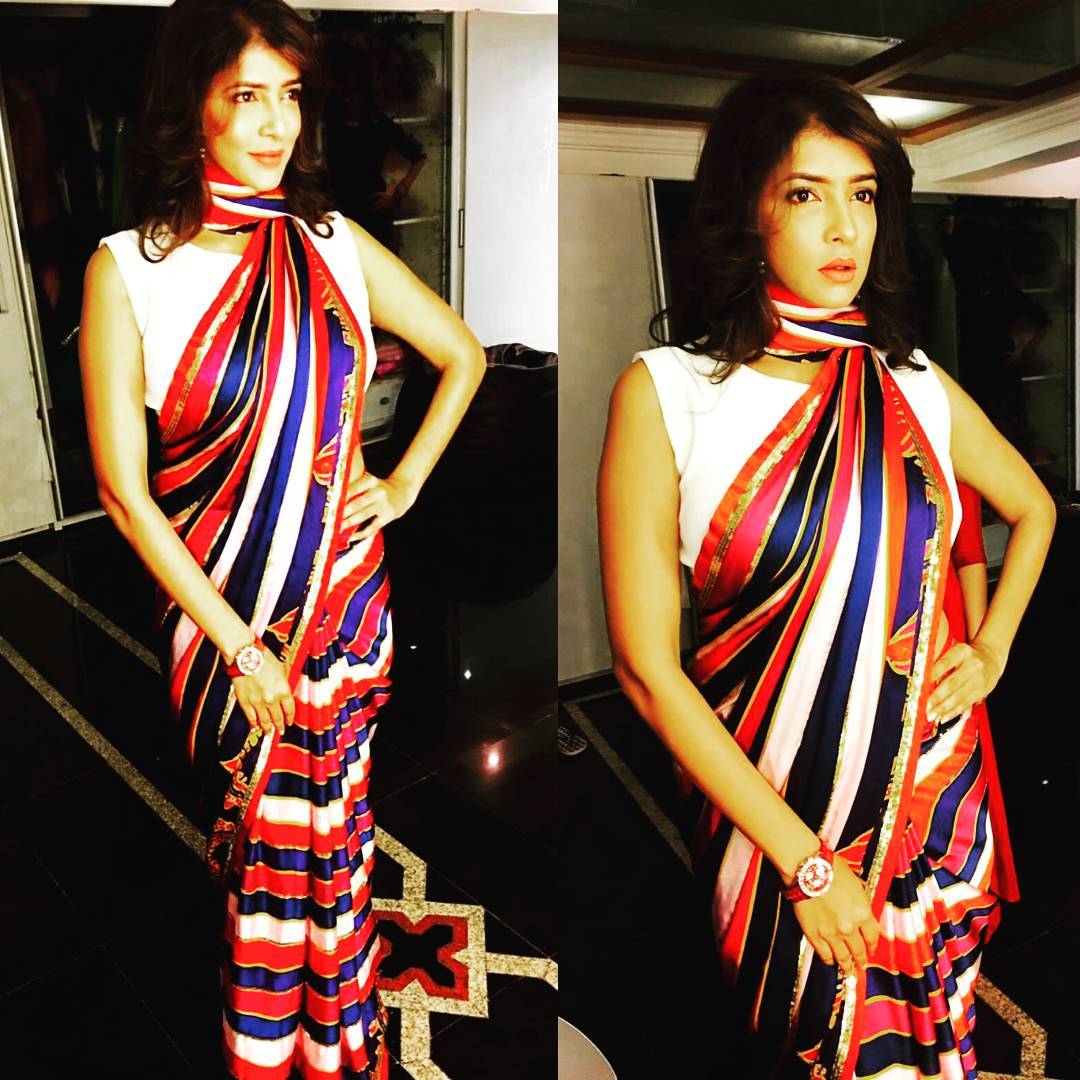 source: fashionpro.me
Pantsuit
Deepika is experimenting with fashion and pushing the boundaries into uncharted territory. But we love what she is doing by bringing a little Hollywood to Bollywood. She wore a pantsuit with stripes at a photoshoot and looked stunning.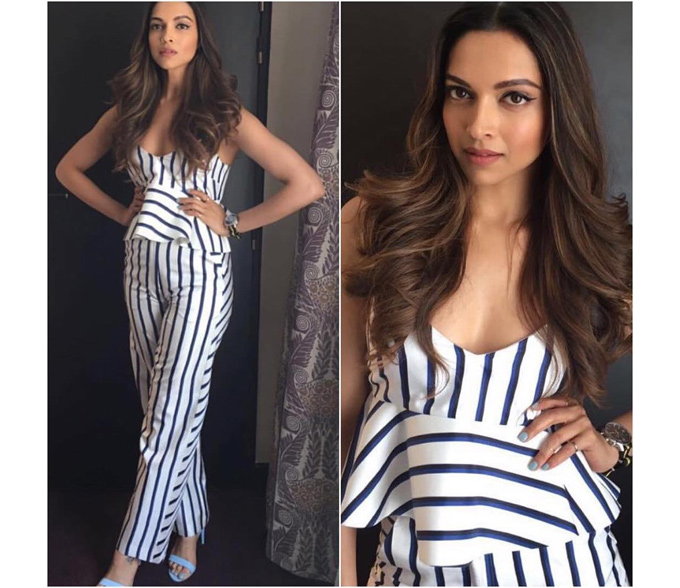 source: english.fashion101.in
Shoes
And last but not the least, Vidya's striped high heels looked amazing. It is both stylish and bold.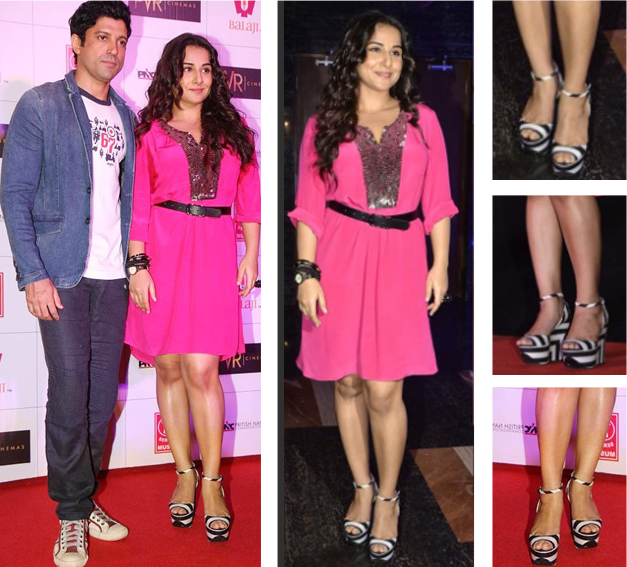 If you like this article, share it with you friends. Do subscribe to our website for the latest fashion updates.
Thanks!