As the new semester begins, the first thought in our minds is about how not to repeat our wardrobe, try something new and different, and yet look chic. Worry no more; you have reached your destination. The war between what to and what not to is over. These outfits are what you should try on to look your best this summer.
Pull Off The Casual Chick In Style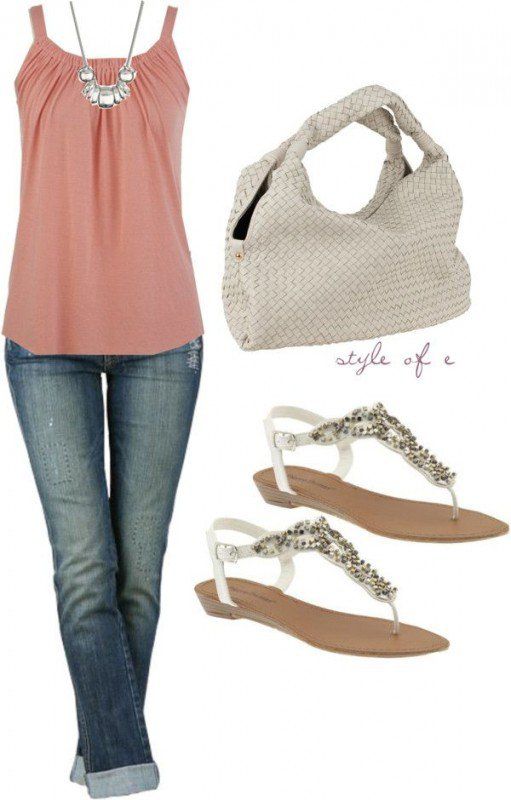 source: women-outfits.com
This evergreen look can save you any day. When in doubt, put on a tank top and jeans. The best part about this is that you can change the way it looks by trying on various accessories. One day, a neck piece with gladiators and the other day with a scarf and sneakers. You'd be surprised by how amazingly your looks differ.
2. Sundresses For When You Feel Pretty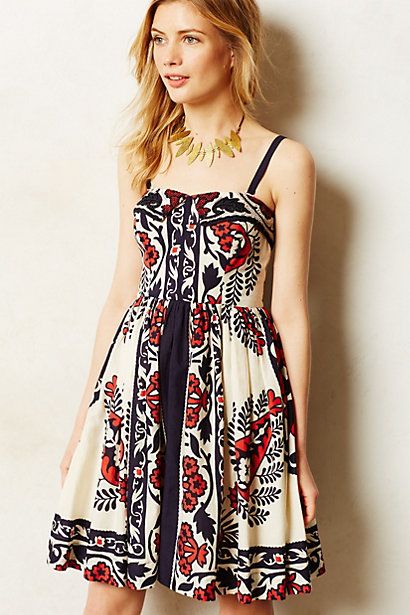 source: images.anthropologie.com
Owning a sundress is a must. It not only brings about the playful little girl in you but also enhances your details. What better time to show off your assets than now? You go girl! Put on your prettiest dress and flaunt your legs. Pair it with knee length gladiators and you are all ready to shine.
3. Go More Street Style, Go For Dungarees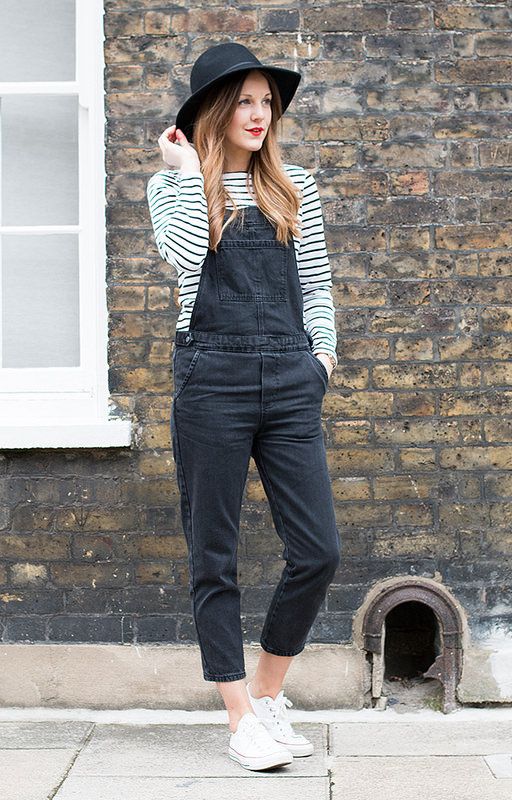 source: cdn2.blovcdn.com
Dungarees have been ruling for a quiet while now. Maybe ankle length, calf length, knee length or thigh length dungaree shorts, they make everybody look gorgeous. You just have to figure out what's best for you. They come in every shape and size. You will find something that defines you. Pair it with a crop top or a regular top, a sleeveless top or a quarter sleeve top. I have tried almost all of it and there is no way that you can not pull off a dungaree. You just need to find the right style. Dungaree dress is one of the must owns. Make sure you pair it in contrast. Put on a pair of sneakers and you're the new 'hip-talk' of the town.
4. Because Bohemian Style Has Just Arrived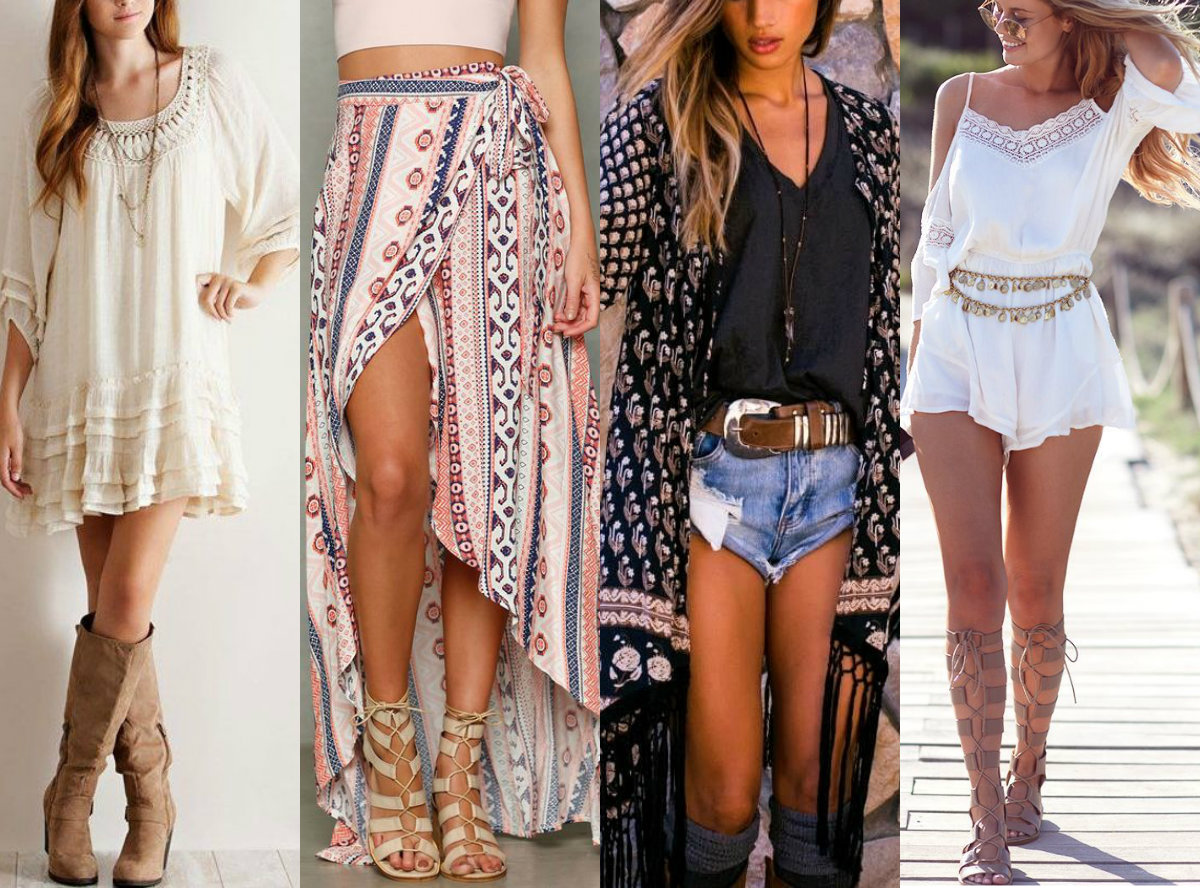 The Bohemian style is supposed to brighten up your wanderlust soul, like the hippie style of the 70's but modern. The best thing about going boho is that you can pick up your own style of clothing because it is the patterns that matter. Being different and being bold about it is what is counted. Must haves for this look are high waisted shorts, oversized shrugs, loose fitted dresses, monochrome colours and a carefree smile. Try it on; maybe this was the look that you've been looking for all along.
5. Shorts and Tees are Never Out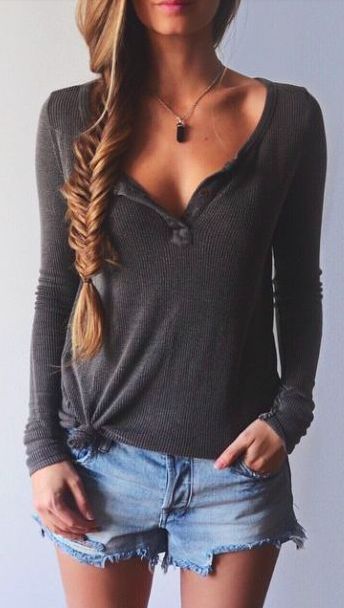 source: s-media-cache-ak0.pinimg.com
What, if not shorts (or hot pants, whatever you prefer)? There are so many looks that you can pull off with them, all you need to do is own a lot of tops of different styles. Just kidding, not a lot. Every top can create and give you a unique look – a typical tee, a crop top, an oversized sweatshirt, a shirt, a tan top – anything that works for you. And there are so many options for shorts too, in so many fabrics and styles. Find out what suits you best and flaunt it flawlessly.
6. When All Else Fails, Go Maxi!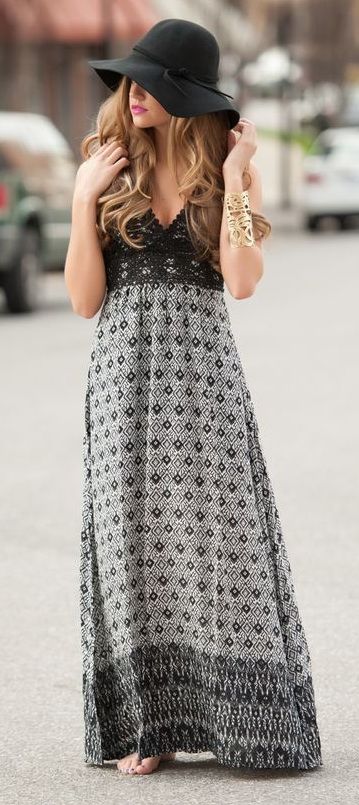 source: static1.squarespace.com
Maxi dresses are the classiest. They let out your feminine side without trying too hard. They show your skin just enough. They come in all patterns and colours and fabrics. Find what suits your personality. Pair them flip-flops and a gorgeous neckpiece. Carry a sling bag and you are all set for the summer.
7. Onesies Are Soo Good

source: www.neimanmarcus.com
For those who want to stay casual yet classy, this is it. Jumpsuits can beautify any body type any day. They come in wide varieties, from colour patterns to fabrics to designs. You can pick up whatever you want, better yet design your own. Pair them with high heels and a classic belt and you are going to rock the day. Do make sure that the length of your jumpsuit covers your heels. Tip: It makes you look taller!
8. Denim Never Goes Out Of Style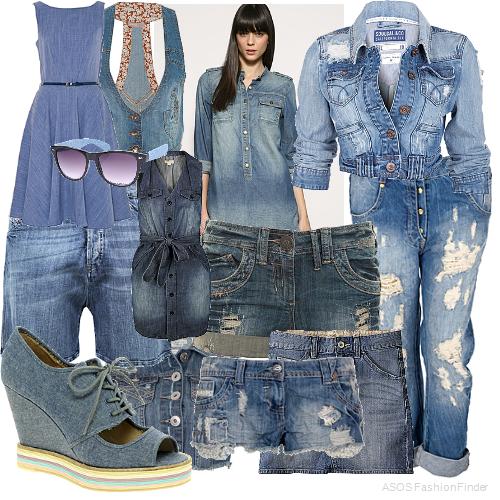 source: images-ff.asos-media.com
Denim has been reigning the fashion world ever since. There is nothing that has not been touched by its essence – from bags to shoes to shirts to dresses, everything. Experiment with denim, sometimetry out what looks better on you – a denim shirt or a denim skirt? Never get scared when it comes to denim. There is no look that denim cannot pull off. Try a denim shirt with a lace skirt or denim shoes with rompers. Go crazy, because that is what denim is all about.
9. Enter Leather Skirts

source: blog.styleestate.com
Leather has been in talks for some time now and is creating chaos all around the globe. As much as people like leather pants, I think leather skirts are better option. They look classy and sassy. And don't even bother about the sweaty legs all day long.
10. Try Something Different, Something New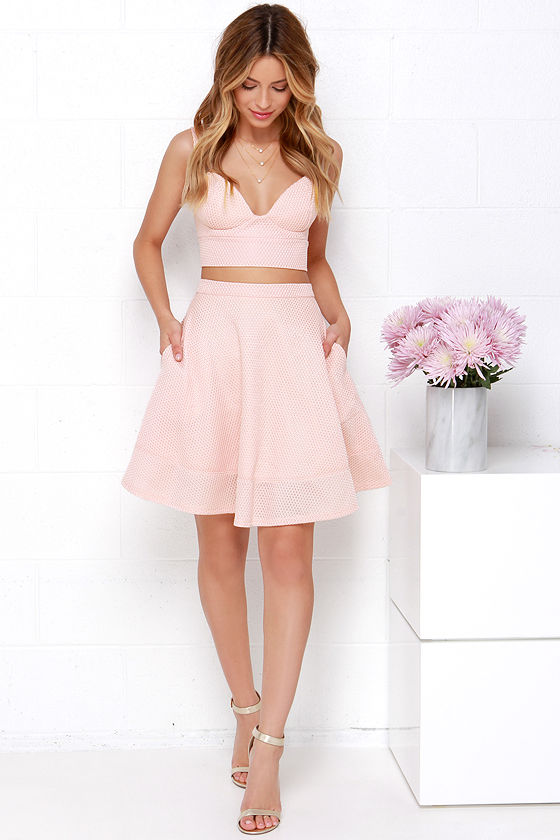 source: cdn.lulus.com
Two pieces dresses are mostly worn on occasions or they are usually delicate and gaudy. Try something made up, pick up a crop top and a skirt. Mix and match and form a new dress. Maybe printed, checked or striped, try whatever you can manage to put your hands on. There are two-pieces dress available, but too costly to be worn casually. How about you pick your own from your wardrobe and make something unique? Combinations and permutations and you have an entirely new wardrobe.