Kurtas are the ultimate symbol of ethnic wear. They are stylish, elegant, comfortable, and effortless and can be altered to meet our requirements. They can be short, long, slit, closed or open depending on our liking. But, in today's world of diversification, one should never wear just one type of boring clothes. So is the case with pairing kurtas with different bottoms available. Here are some chic options:
Also read,
23 Types Of Kurtis You Can Have In Your Wardrobe
Top 7 Kurtis Neck Designs For Your Stylish Look
10 Styles of Kurtis For Jeans
11 Designer Kurtis Designs You'll Adore
1.   Legging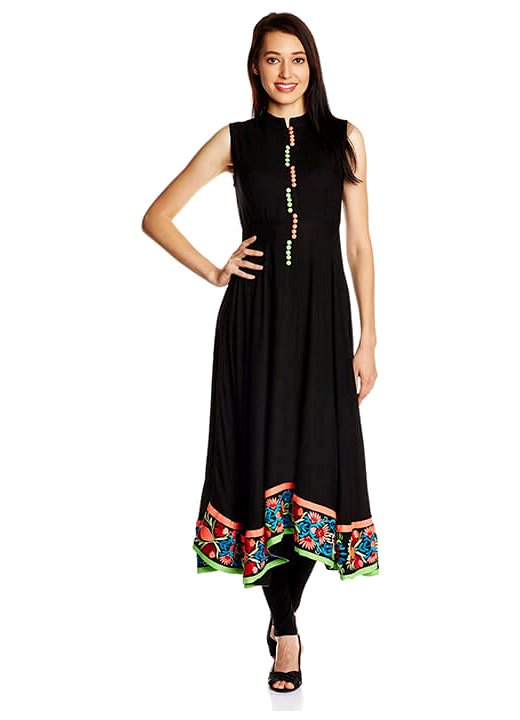 source: g-ec2.images-amazon.com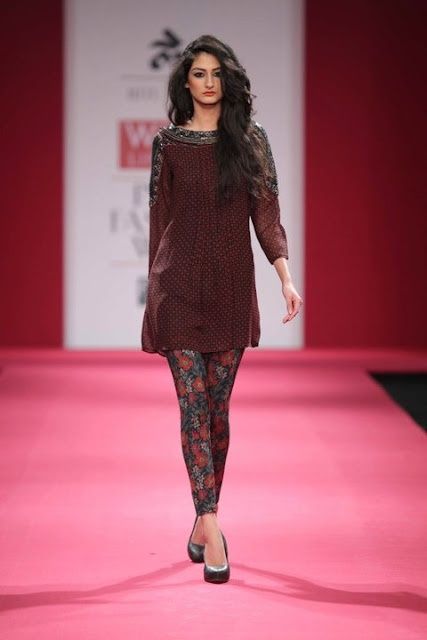 source: s-media-cache-ak0.pinimg.com
Pairing kurtas with leggings is one of the easiest, most classy trends. You can pair your kurta with legging of same color or different according to the color and pattern of kurta. Moreover many designers, printed leggings are available in the market to up your fashion game. They are best paired with simple/plain kurtas with little work.
2.   Jeans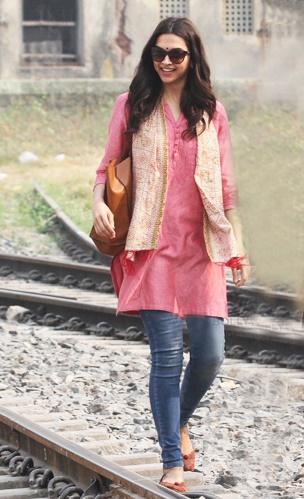 source: m5.paperblog.com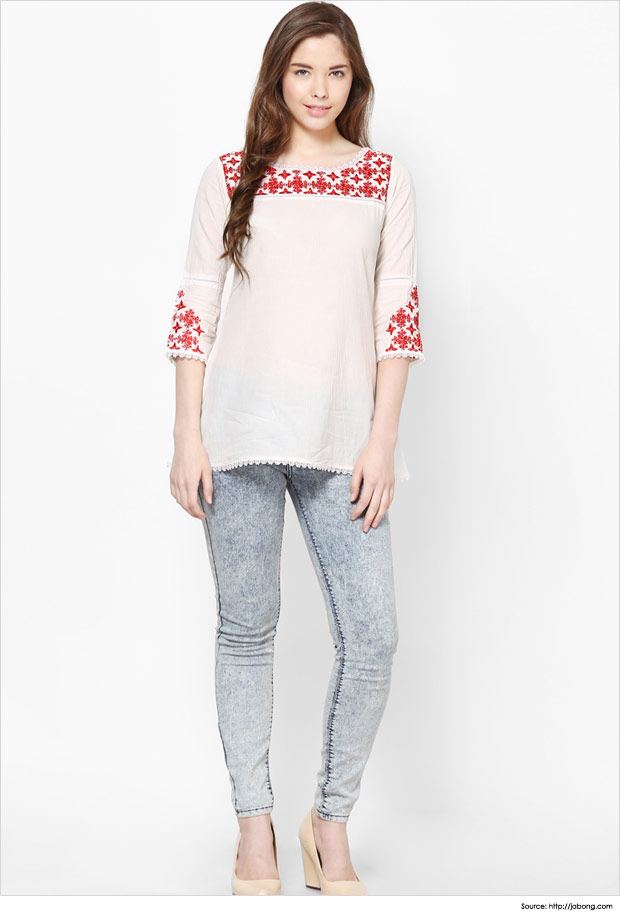 source: www.metromela.com
Fuse the Indian with the western in the amalgamation of the kurta with a pair of jeans. Bring out the fashionista in you and pair any of your kurtas with a chic pair of fitted jeans. You can even throw in a scarf for added effect.
3.   Salwar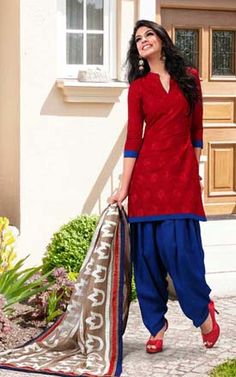 source: s-media-cache-ak0.pinimg.com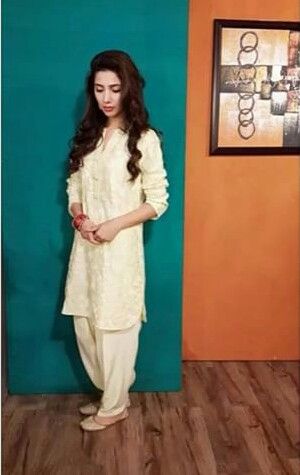 source: www.stylezpk.com
A trend just as age-old and classic is the salwar-kameez. It's charm is known never to fade. The same can be done with a kurta. Pair a short kurta, preferably printed or plain if you wish to wear a monochromatic outfit, with a salwaar of same or different color to make something just as beautiful as yourself.
4.   Crop pants or Dhoti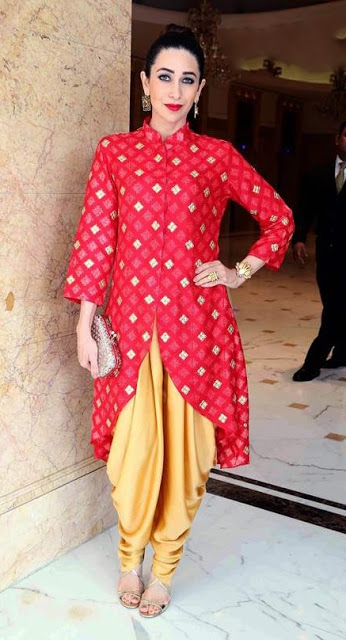 source: www.blog.indiabazaaronline.com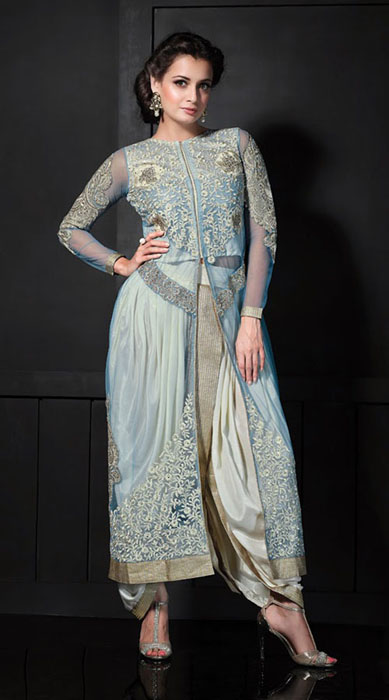 source: www.indiabazaaronline.com
One of the brand new trends that has got all of fashion world's attention is the dhoti or cropped pants. It is best paired with kurtas with front slit.
5.   Churidar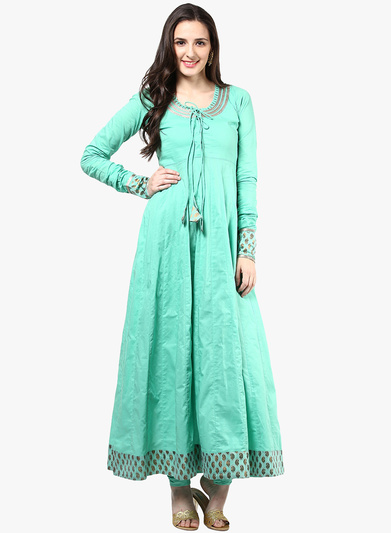 source: static4.jassets.com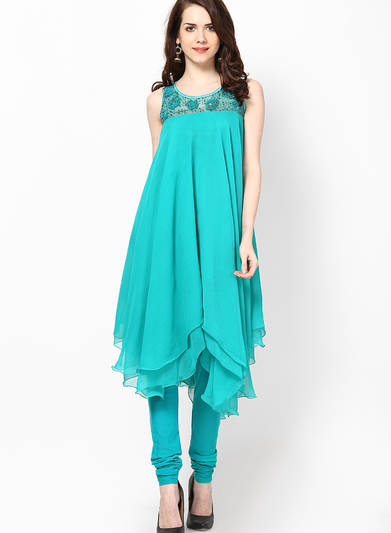 source: static2.jassets.com
Before there were leggings, palazzos and cigarette pants, there were churidars, and still are. This comfortable, gathered and timeless pair of bottoms looks gorgeous with any style of kurta if correctly paired.
6.   Palazzo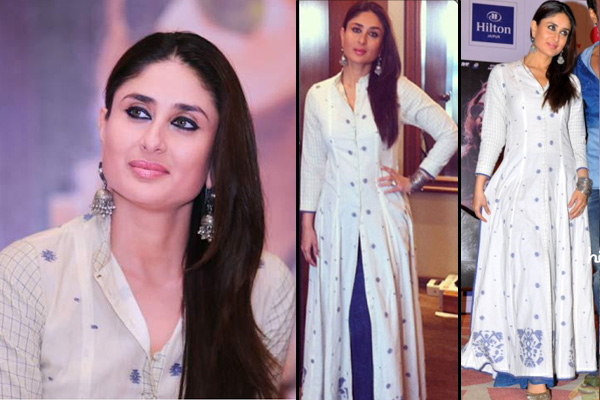 source: media.zenfs.com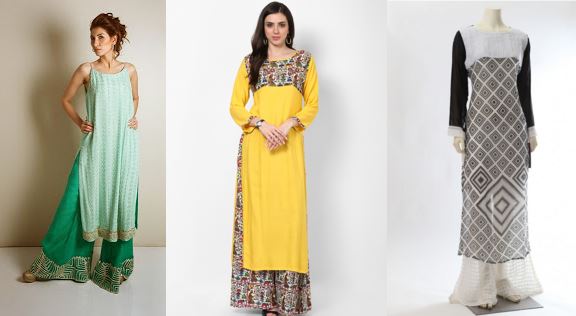 source: 4.bp.blogspot.com
A fashion trend that seems to be here to stay is the palazzo parts. They are broad, flowy and effortlessly comfortable and look absolutely gorgeous. Pair them with a long kurta or experiment with a short one if you're feeling bold.
7.   Skirts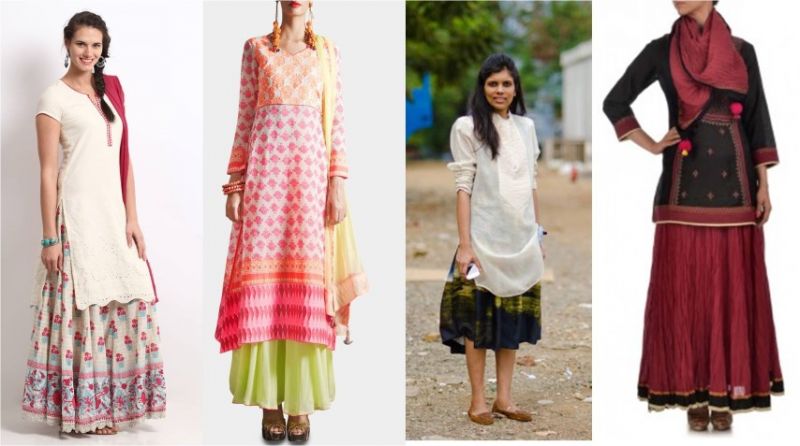 source: www.inonit.in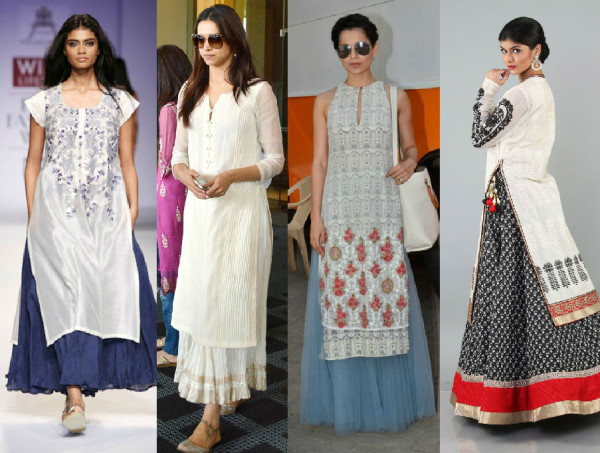 source: www.southindiafashion.com
Leading the line of unconventional pairings is the trend of pairing kurtas with skirts. This is one trend some might be skeptical about but its sure to win anyone over. Pair long, side slit kurtas with flowy skirts. It is the new best trend in daily wear, ethnic fashion.
8.   Lehenga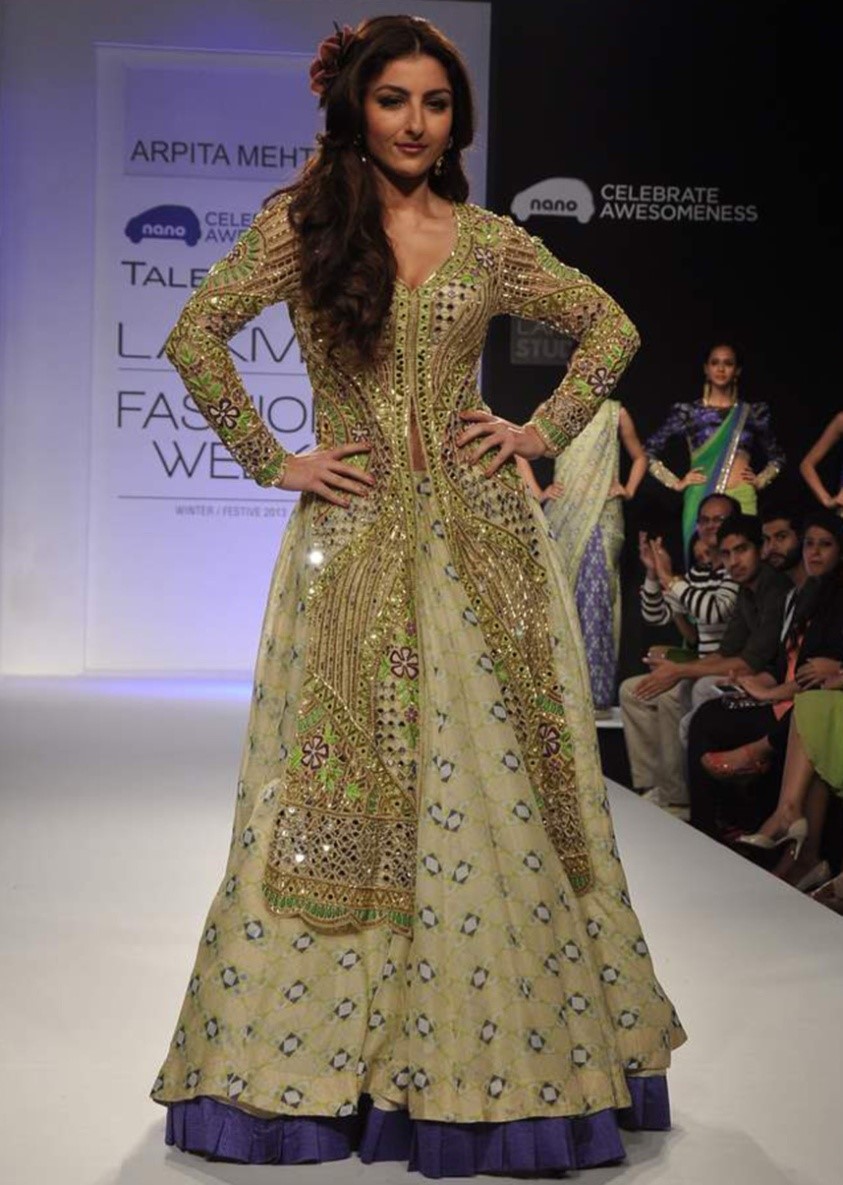 source: 1.bp.blogspot.com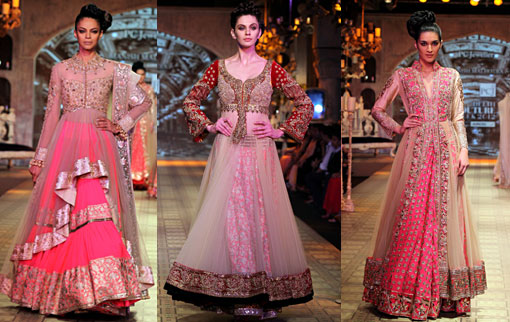 source: drop.ndtv.com
Lehengas have always been the ethnic variant of the skirt. Making the above unconventional pairing of kurtas with skirts, here is kurta with lehenga. This is best suited for wedding or any such occasion which calls for proper dressing up.
9.   Cigarette pants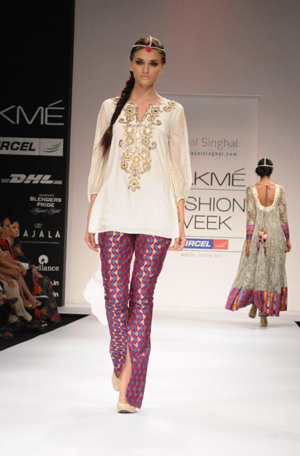 source: 3.bp.blogspot.com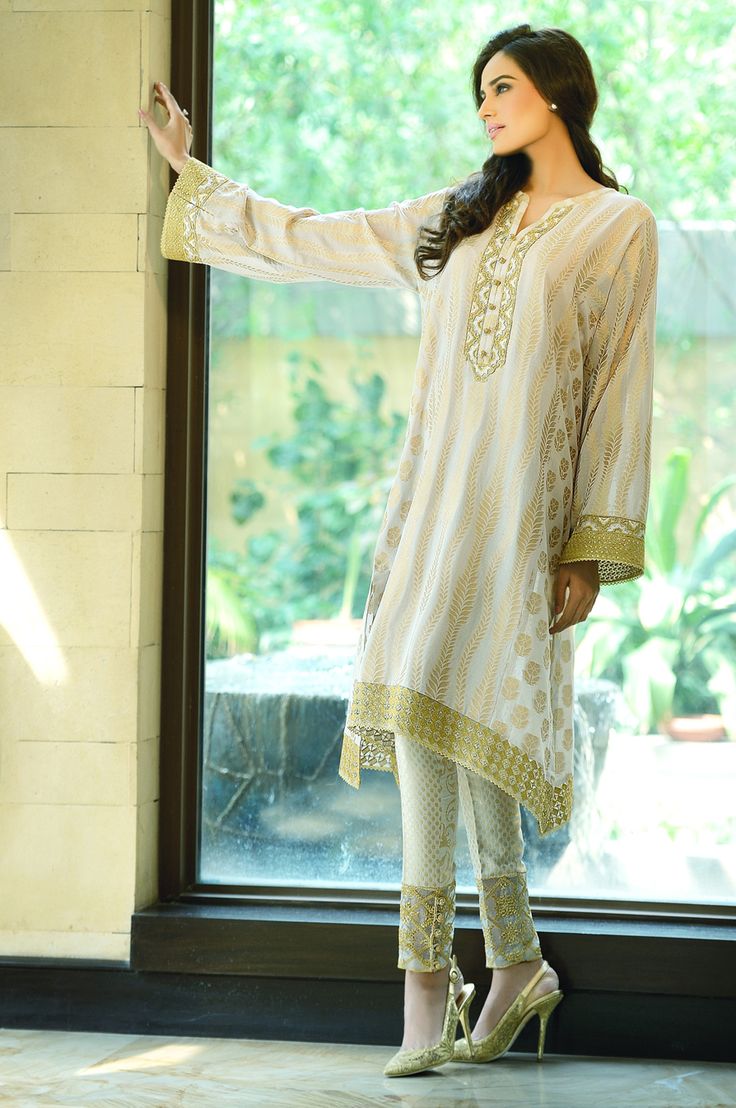 source: girlsmagpk.com
In the process of evolution from churidars to leggings to palazzos, we came across the super chic trend of cigarette pants. These are comfortable, chic pants of just the right length. Pair them kurta styles just as fresh and unconventional as them as you're good to go.
Thank you for reading the article, Have a great day!