Do you feel like sometimes it's too cold in the winters, too hot in summers and too humid in the monsoon? Well, for one, you're not the only one suffering from the extreme weather; and two, this is probably because you've been circling around the wrong fabrics during that season. So, here's your guide to wearing the right fabric for the season.
Summer
Summer brings along a lot of sun and a lot of heat. The best suited fabric for summer is undoubtedly cotton. It absorbs all the sweat and keeps your body cool in the blazing sunlight. It is also natural and can cause no body allergies to people who have sensitive skin.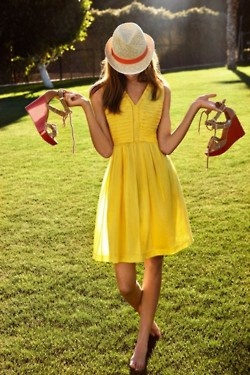 source: www.pinterest.com
Other options can include: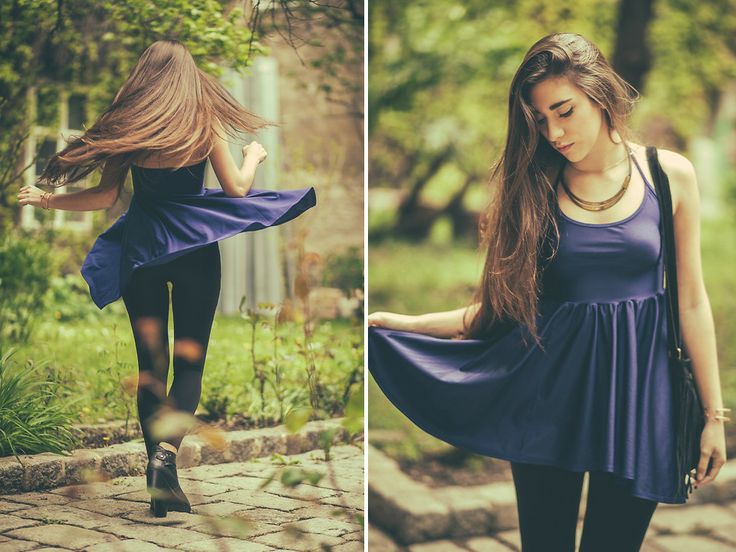 source: www.pinterest.com
Nylon is a fabric that is light and cool. It is blended synthetic. It has high elasticity and longer life. It fits any body type perfectly. So, if you like body hugging clothes, nylon should be your first choice. There is a huge variety in this fabric.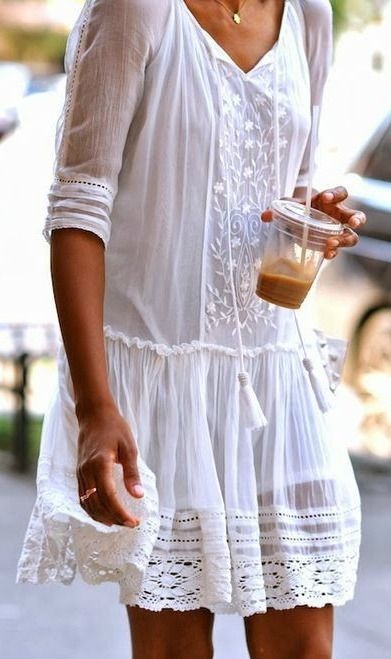 source: www.lovethispic.com
Eyelets keep you cool and also give a sort of lacy feeling. Along with a wide range of colours available, eyelets are the new fashion this summer. You can wear them in casual or while partying around with your friends. They always work. You don't need to have a perfect tonned body for this. It suits anybody and everybody.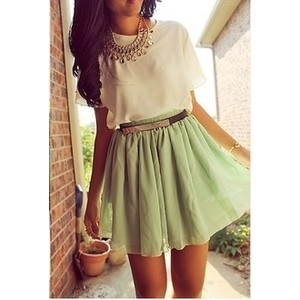 source: www.polyvore.com
Polyester is a smooth and glossy fabric. Moreover, it is blended with cotton to make it suitable for day-to-day use. Polyester is a very durable cloth providing wrinkle free fibers. It dries quickly which is very appropriate for daily use. This is mainly for people who are always in a great hurry for work.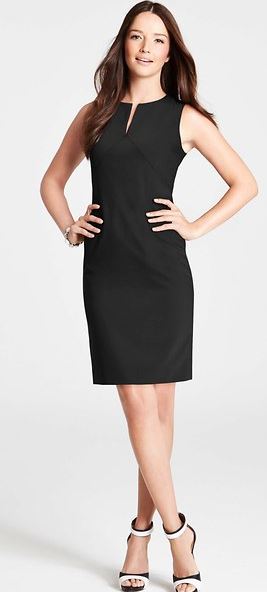 source: www.tallclothingmall.com
Tropical Wool? Yes, that is a thing. Wool absorbs and evaporates more effectively than more fabrics and choosing the right wool will cool you right down. It is woven less densely and looks more professional than any other fabric. It's thin, breathable and still presentable.
Spring
What better time of the year than spring to show off your beautifully toned body. The right fabrics for this season has sheer on the top of the list.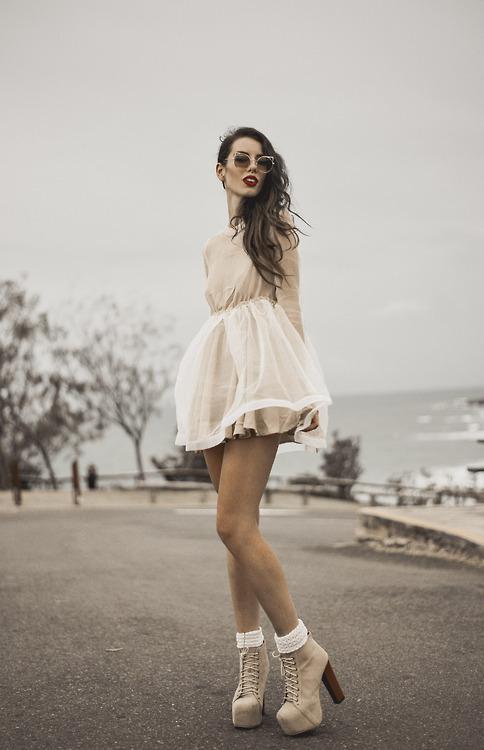 source: www.spreadfashion.com
Sheer is made using low density of knit. This gives the fabric a semi-transparent or a flimsy look.  Sheer is always a very preferred fabric during times like the Coachella festival where everyone tries their best to look their best. No wonder sheer is first on their minds. It is light weighted, sexy and convenient to wear.
The next on our list is crêpe.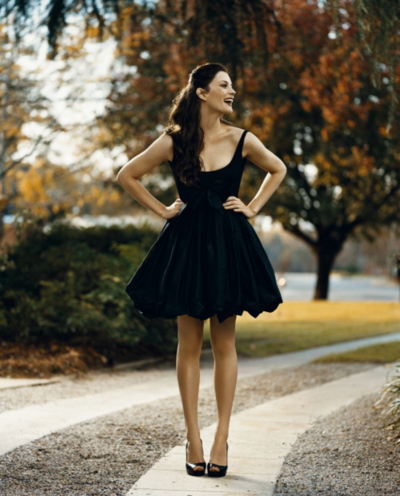 source: www.fashioninspirationblog.com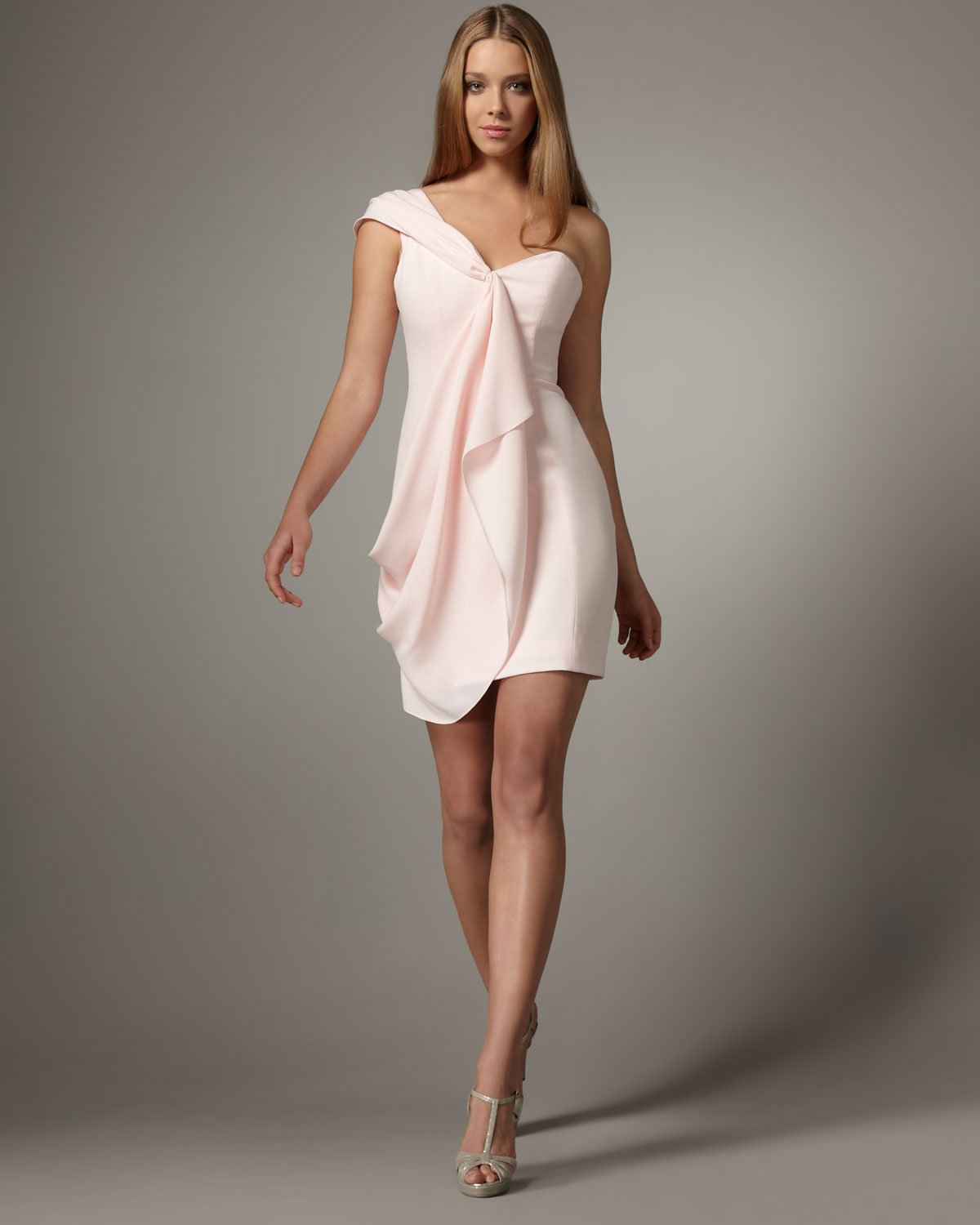 source: www.lystit.com
Crêpe is one of the lightest fabrics available. It is as smooth and light as feather and is a synthetic fiber. It can be easily sported as casual wear or as formal wear. Crêpe gives a glossy look and does not wither off or loses its shine easily. It is also cheap and very durable, perfect for your outdoor picnics or hangouts with friends.
Another beautiful fabric that comes to my mind is linen.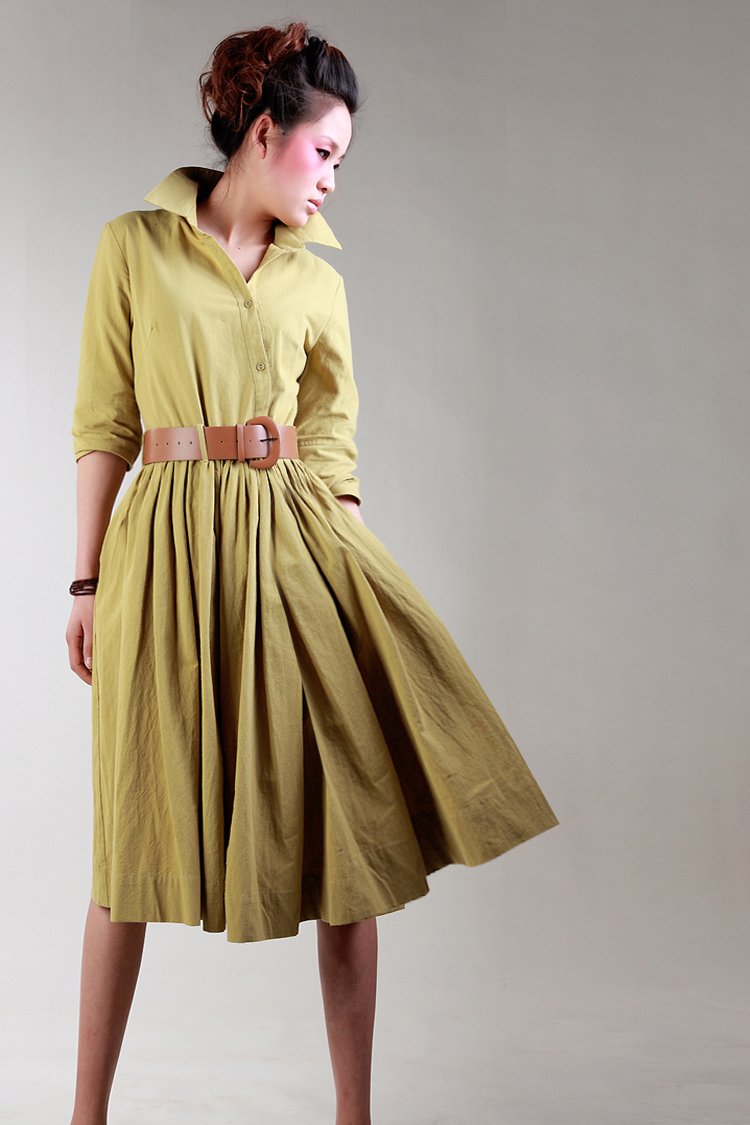 source: www.aliexpress.com
Linen is best known for being lightest of them all. It is easy to wear because of its sweat absorbing properties. It gives you an easy air flow and reflects heat better. It is a casual as well as a formal fabric. Linen can add beauty to any clothing that you wear, be it ethnic or western. Colours like grey, copper and lavender enhance the fabric more.
Autumn
Autumn is when the leaves start to change their colours and the breeze becomes cooler. The sunset becomes noticeably early and the temperature cools down, this is how we welcome the autumn season. Another noticeable change is in our clothing.
The fall calls for fabrics that are thick and enough to keep us going through the day, during the blazing sunlight and through the cold breeze.
The first fabric that you must flaunt this autumn should be fur.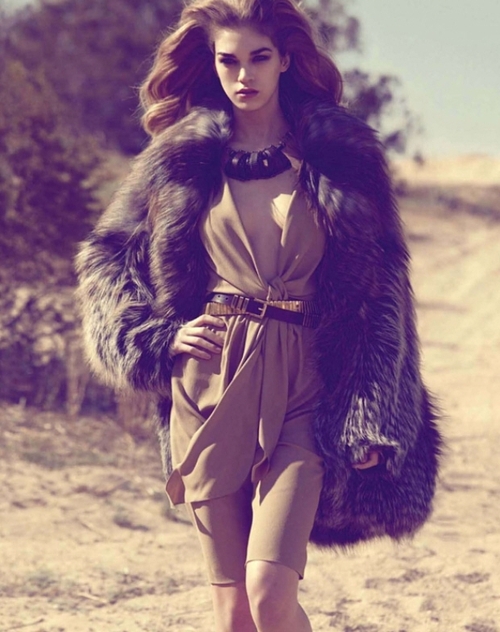 source: www.pinterest.com
Fur is stylish and sexy and keeps you warm too. You can put it on or keep it aside, as you like. Pair it with skinny jeans or with a dress, it looks fab anyway. If you are against the natural fur, there is a variety of synthetic or artificial fur available in the market.
Other fabrics that you can use are blended cotton or silk. You can accessorize your clothes with different kinds of scarfs and mufflers. Don't forget to put on your sweatshirts and hoodies! They are made for the fall.
Winter
The typical wear for winter is wool. Wool is something that helps your body stay warm. It is usually made of sheep, goat or any similar animal's fleece. It is fine, soft and traps heat.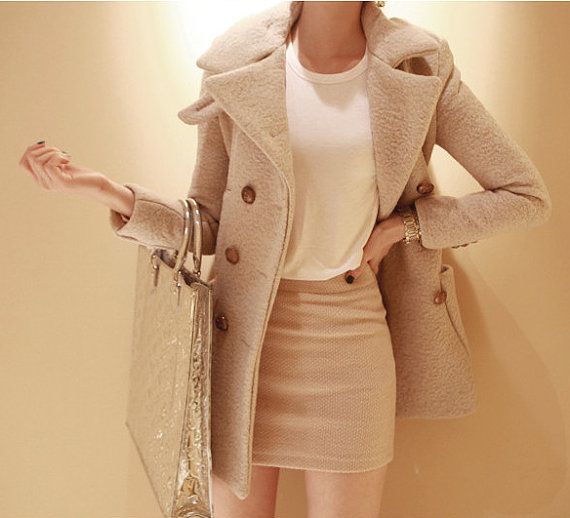 source: www.pinterest.com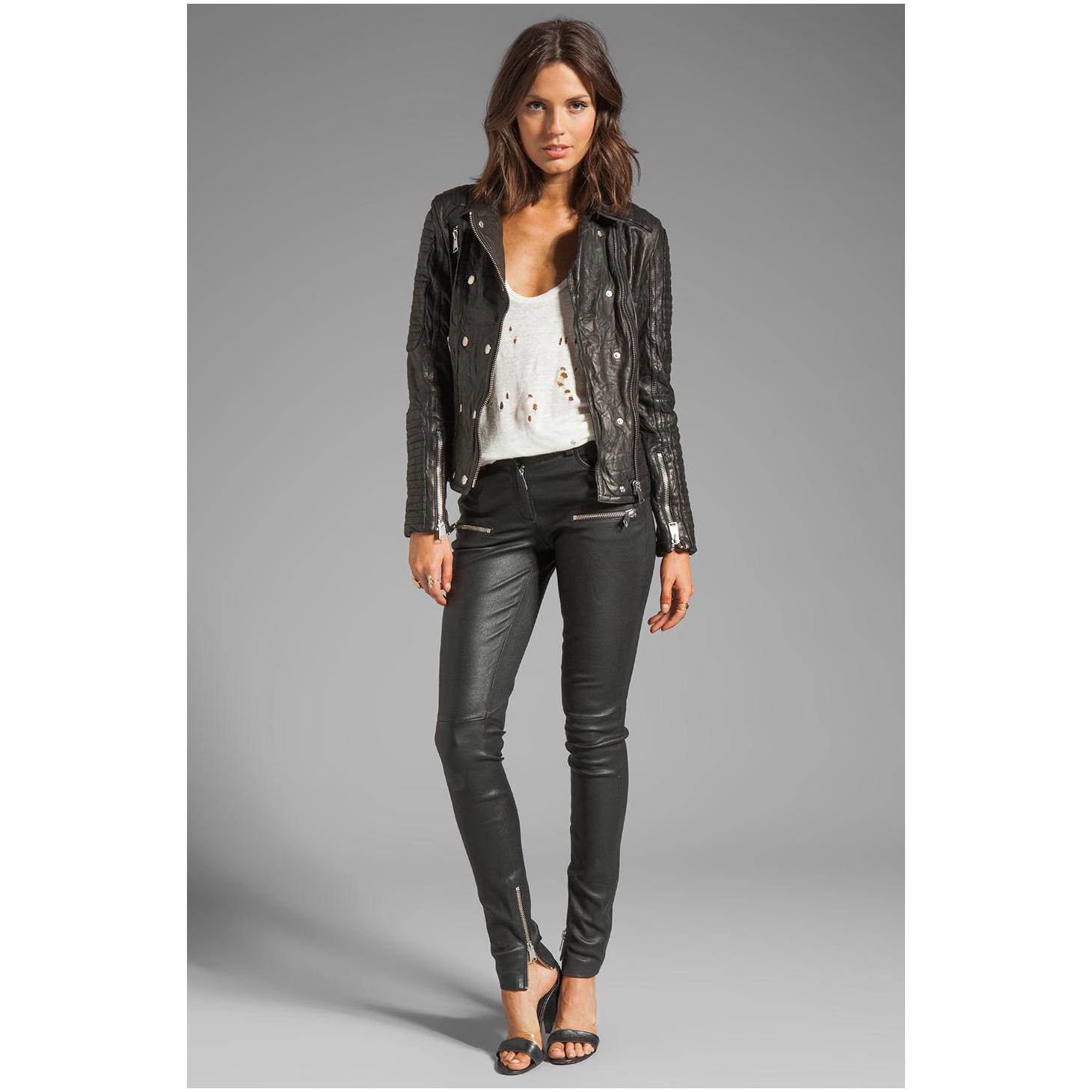 Leather is a fabric that has always been a fashion statement. Bikers'first choice is mostly leather, the reason being it's warm and also light. You can look fabulous in it and yet stay warm on cold winter mornings. It is a must wear if you are to travel in the winters.
---
The other all season fabrics include denim and silk. Silk can be a little tricky for some in the summer if you are to wear something ethnic. Thus, you can put it on in either season. Denim is something that we wear all year round. Not only jeans, but a lot of other clothing is made up of denim. Pick your own styles and pick your own designs. Whatever you wear, just make sure it's durable and comfortable.
The fabric ideas have been provided. Now put your creative mind to work and set your wardrobe accordingly.
Have a good day!