Be it for office wear, casual outings or college dress code, kurti's have become an integral part of every Indian woman's life. The dazzling colors and the ease with which they can be worn over jeans, leggings and palazzos have made them a hot favorite. Just like any other product in the market, people's tastes vary with kurti's too. Whichever be the choice, the kurtis neck designs significantly impacts the look of the outfit. There are various types of necklines that can be experimented with, here are a few popular and great designs:
Also read,
23 Types Of Kurtis You Can Have In Your Wardrobe
10 Styles of Kurtis For Jeans
11 Designer Kurtis Designs You'll Adore
1) Asymmetric Neckline:
This neckline is fast trending amongst youngsters. It is an amalgamation of various patters, either buttons, embroidery or patchwork. The body of the kurta accompanying this style is usually mono color and has a waved hem line to complement the neck pattern. Looks great on people with long necks.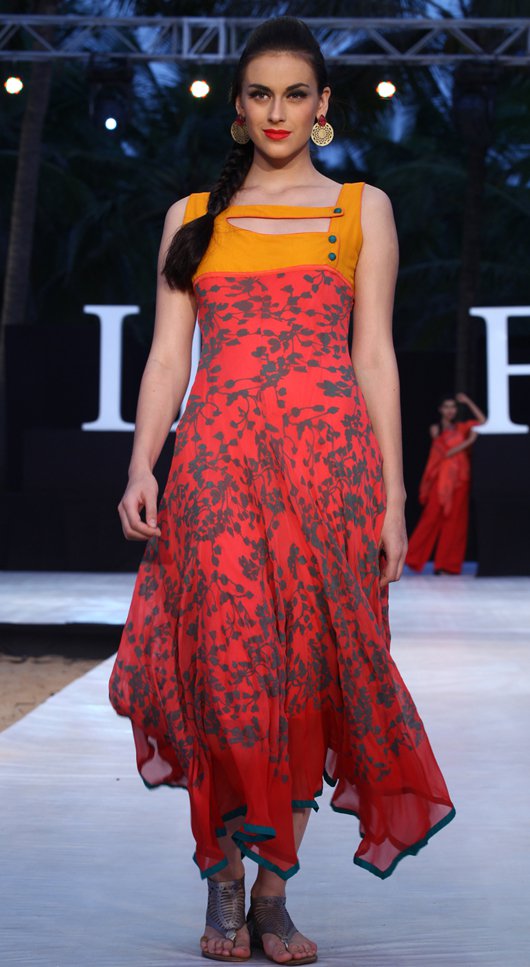 source: img.looksgud.com
2) Boat Neck Design:
This pattern has been around for a few decades. The neck of the kurta is shaped like a boat, tapering at the shoulders and broader towards the center. It enhances your shoulders and makes you look broader and is best suited for girls who have well defined collar bones.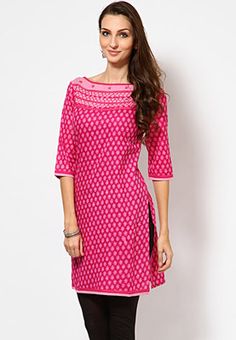 source: s-media-cache-ak0.pinimg.com
3)  Collared Necklines:
This type became especially popular after Rani Mukherjee was seen sporting it in the movie Bunty aur Babli. The well-defined angles of the collars make it an ideal choice to pair with jeans or jeggings. They give a ready to go, semi-formal and official look.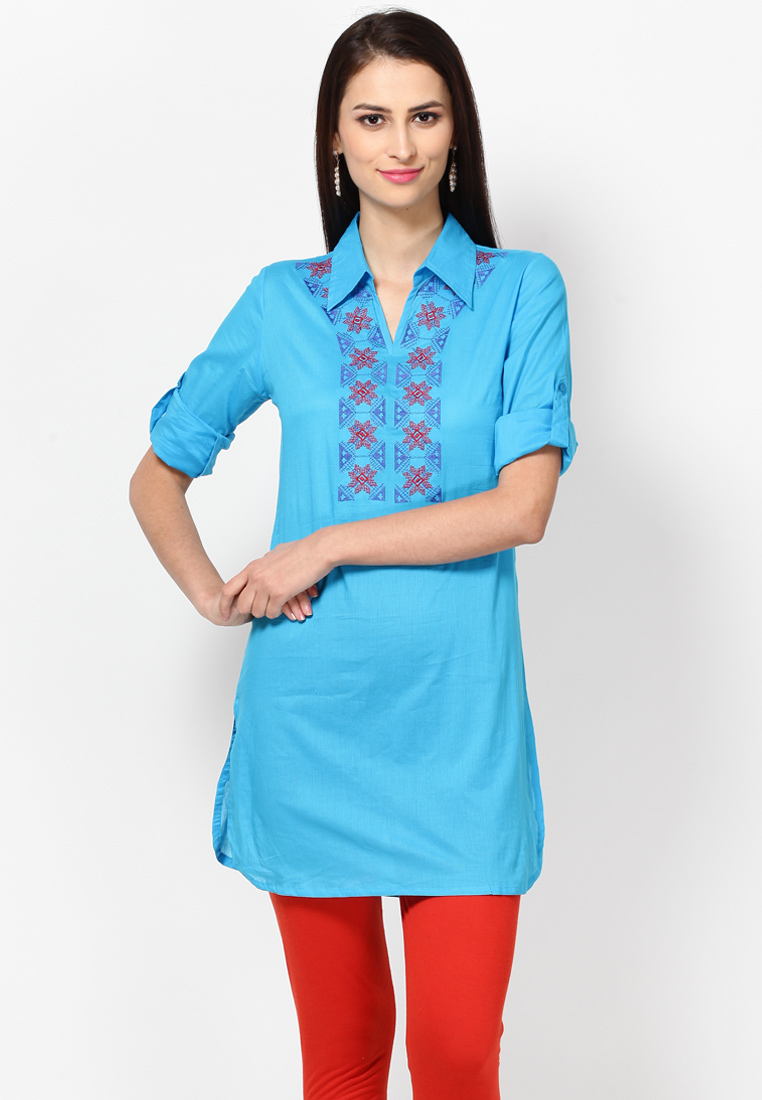 source: images.voonik.com
4) Crew Neckline:
This is very similar to the necklines of round neck T-shirts. They help in making the outfit look more indo-western and are off late being spotted in many celebrity cocktail events. The neckline is usually highlighted by stringing it with a chunk of long thin beads. The body of the kurti is made to contrast the color of the neckline.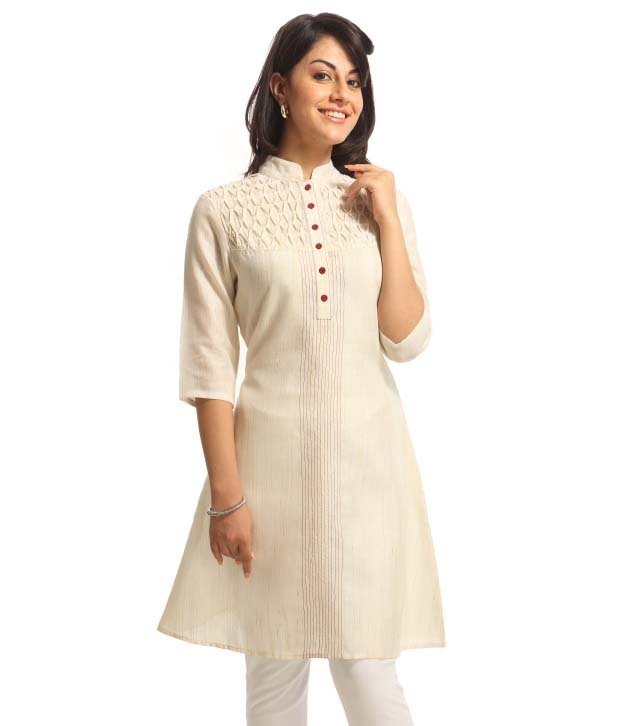 source: www.google.com
source: www.amazon.in
5) Closed Neckline:
More popularly known as "Bandh Gala", this style is an adapted from the men's clothing line. It gained popularity when the need for a dupatta was done away with. The neckline is highly embroidered and is studded with multicolor beads and buttons. This is ideal for work environment and helps to make your neck look slimmer.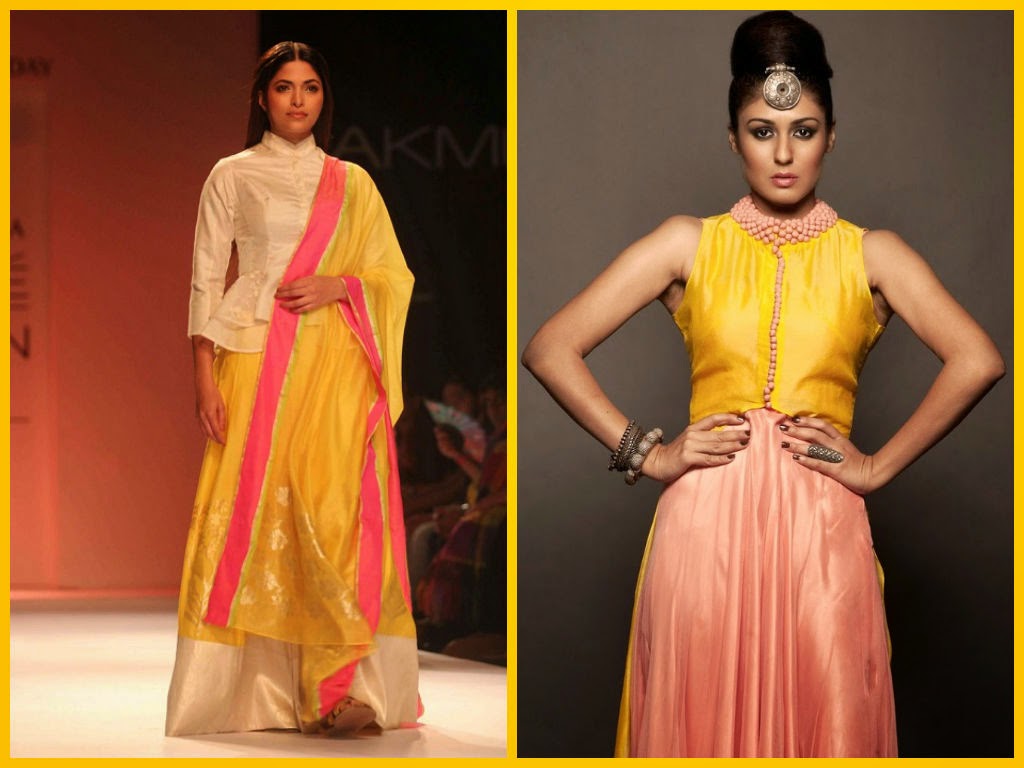 source: 4.bp.blogspot.com
6) V Neckline:
This is one of the most common necklines for kurti's. Casual and easy to pull off, this suits most face cuts and goes well when teamed with jeans or leggings. The V line is made bolder than the rest of the kurti helping increase focus on this region.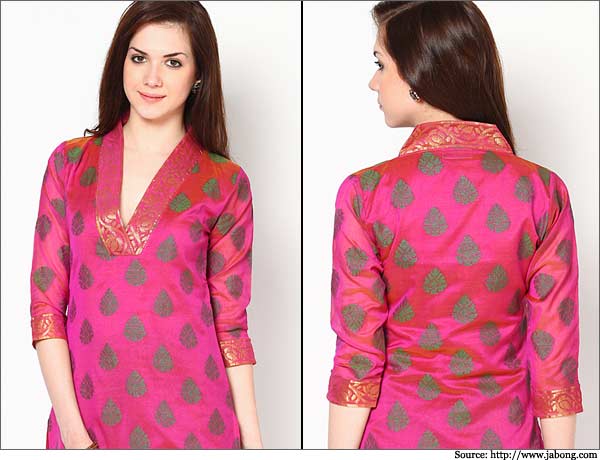 source: www.metromela.com
7) Scoop Neckline:
The scoop neckline is unique, it accentuates the dress by drawing attention to the dress rather than the neckline itself. It is a oval or round neckline with a much deeper cut than normal necklines. This type of neckline helps to broaden shoulders and hide slouches.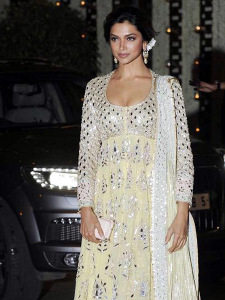 source: paisleyindia.files.wordpress.com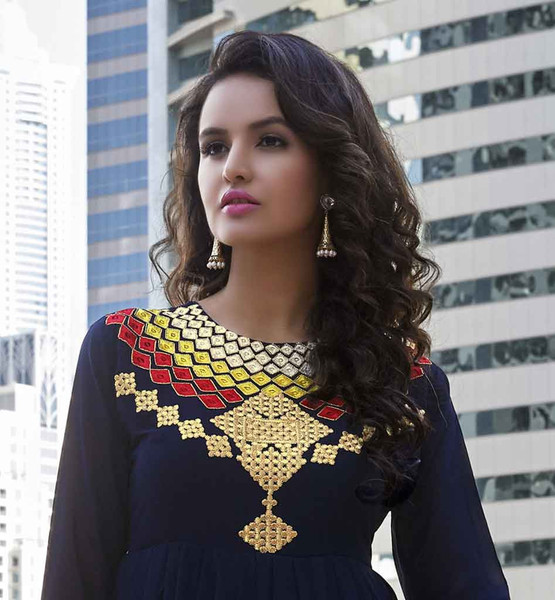 source: cdn.shopify.com
Explore the various necklines and see which suits you the best. "Life is too short to wear boring clothes!"