8. Back butterfly bustier design:
You can be experimental with your blouse by choosing this design and referring to the pictures shown below.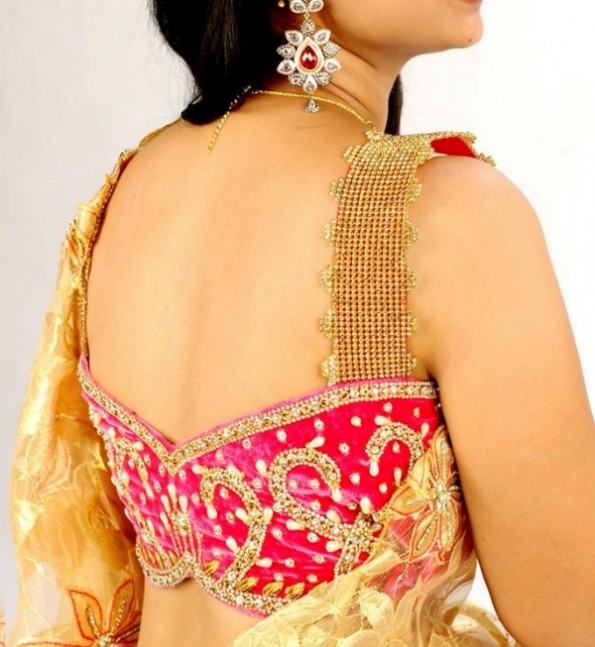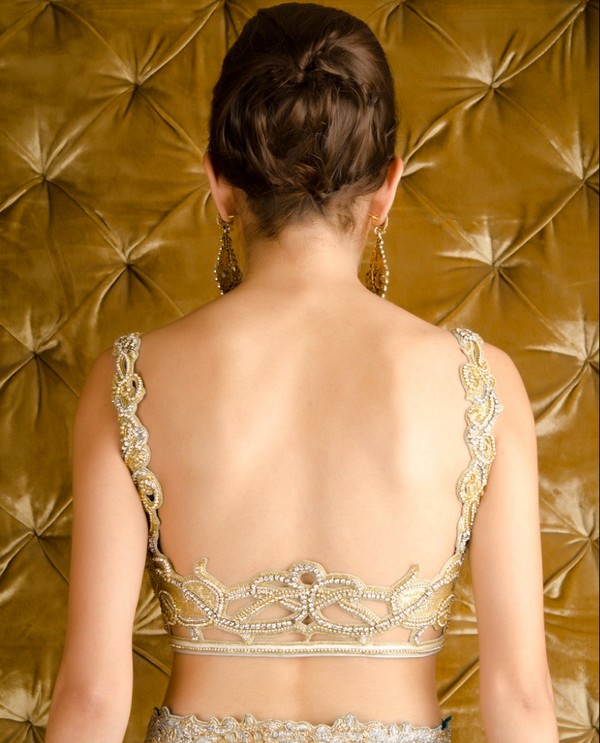 9. Back Chinese collar back neck:
This design goes well if you carry it well. It helps you in standing out of the crown and looking bold and independent.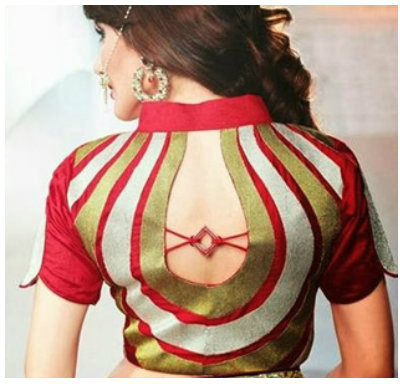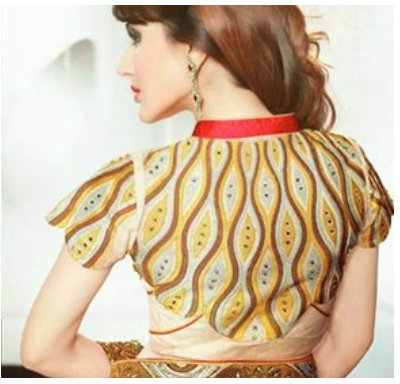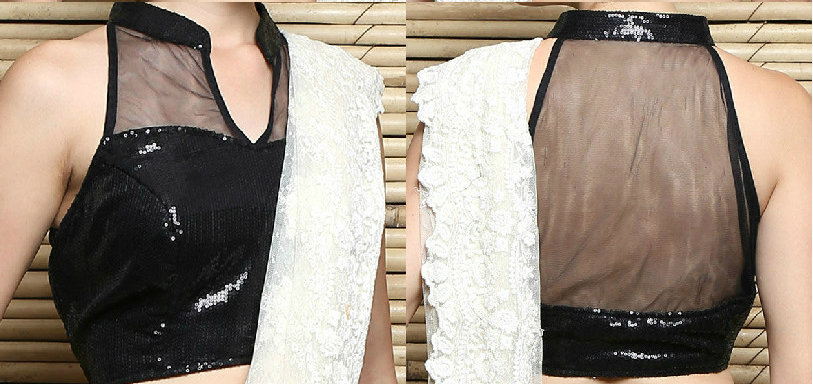 10. Boat neck:
If you have a sexy back-line, flaunt it with this back neck blouse design.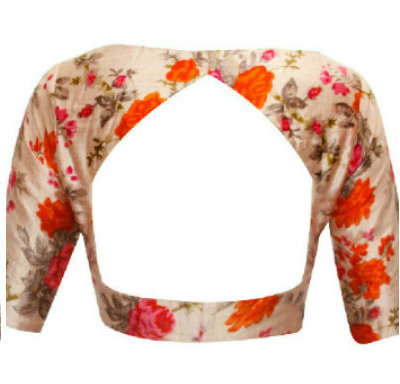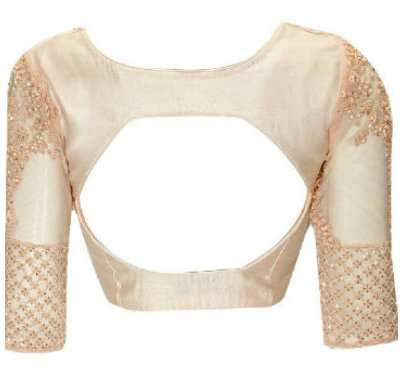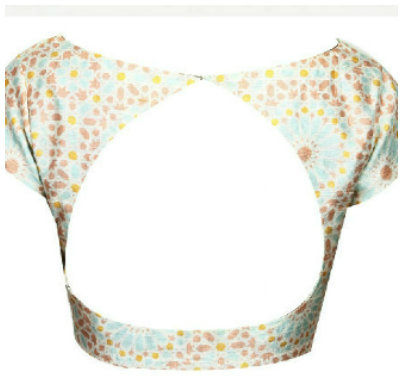 11. One shoulder back neck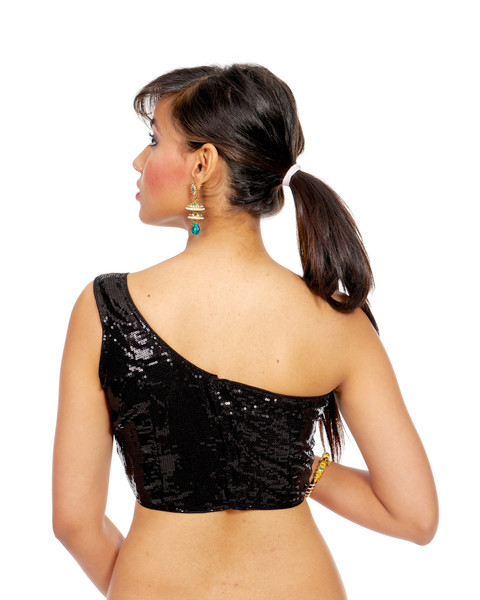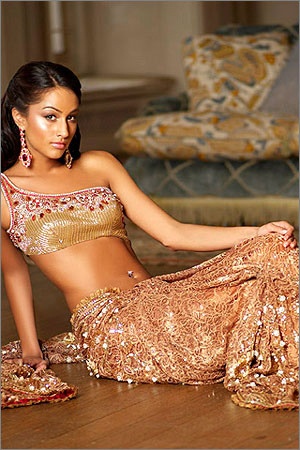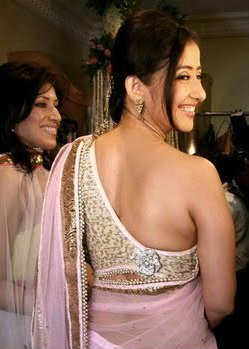 12. String style back neck-1:
One string style is this one with small to medium size tassels at the end.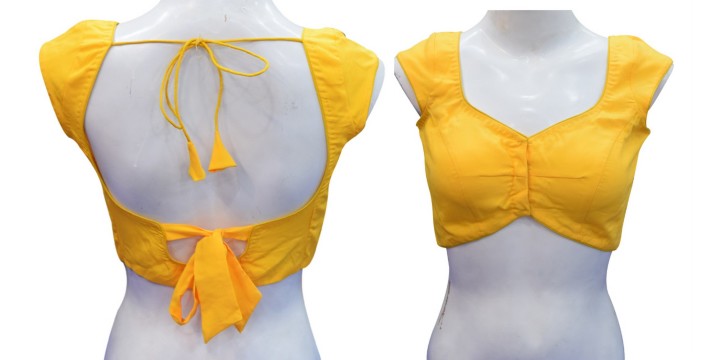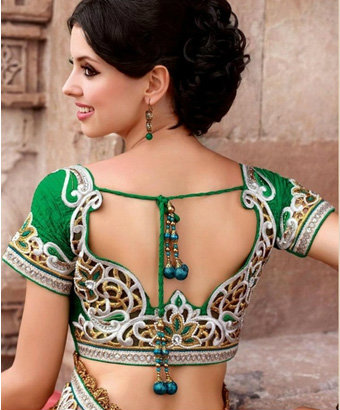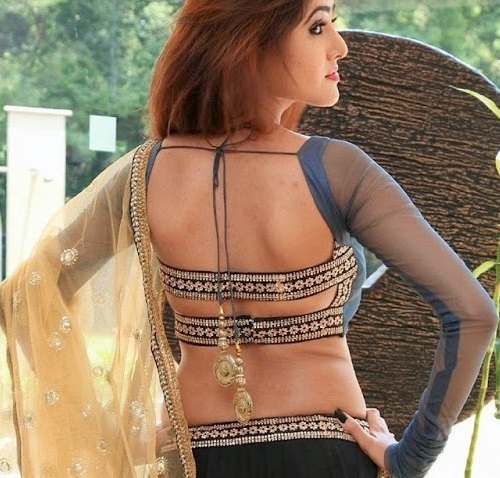 13. String style back neck-2:
And the other one is this in which you get to show off your back entirely.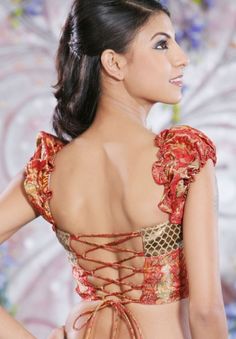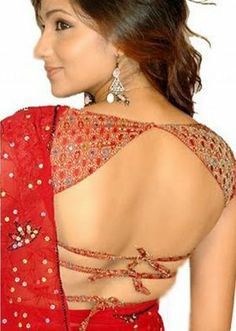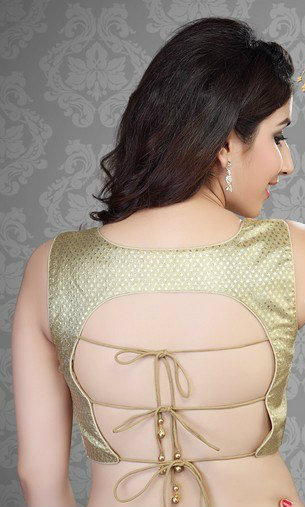 14. Off shoulder back neck:
Off shoulder back neck are classy and great for those who want to flaunt their skin and collar bones. Pair it up with a statement necklace and you'll be good to go.