Psychedelic fashion isn't a new trend. It started during 60's with the idea of evoking mind-alerting experience; it has now become a way to express yourself. Psychedelic print creates sensations, epiphanies, and hallucinations when worn. Carrying this print it must be done with utter insouciance in order not to look like girls going for fancy dress competition. These prints are domineering types and must be put in their place or the print will end up overpowering itself.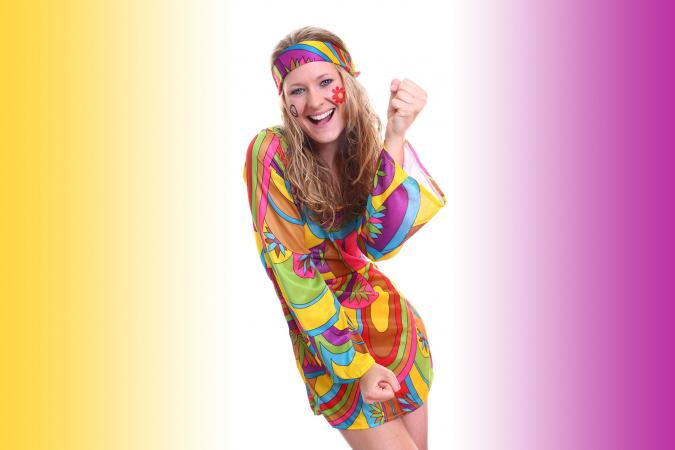 source: www.lyst.com
Today it isn't restricted to apparel that highlights color, texture, and line but has covered all categories inducing
shoes
, hair,
accessories
or make-up.Indian designer, Manish Arora is known for popularising Psychedelic prints with his bright and colourful designs.
Footwears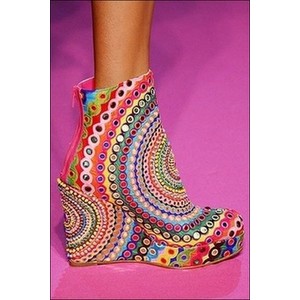 Not just globally but on international level the print with it's vibrant bright, super-sparkly psychedelic colors  with outrageous silhouettes is gaining a lot of spotlight.
Home decor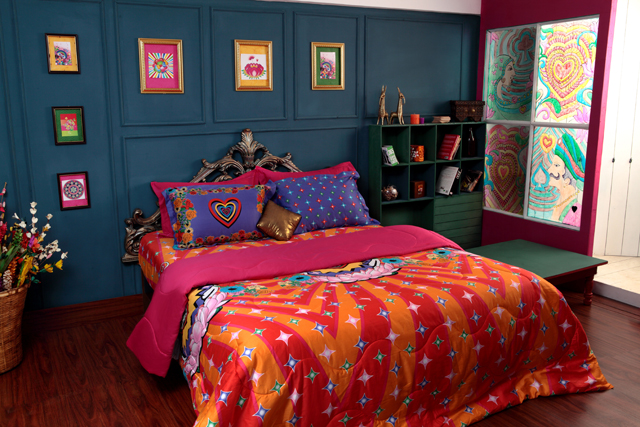 Inspired by Psychedelic theme is all about making your place a fun and colorful place to stay. You can even DIY a piece of psychedelic wall art if you feel confident to unleash creative and adventurous side of yourself.It will be fun way of adding colour to your office too.
Haircolour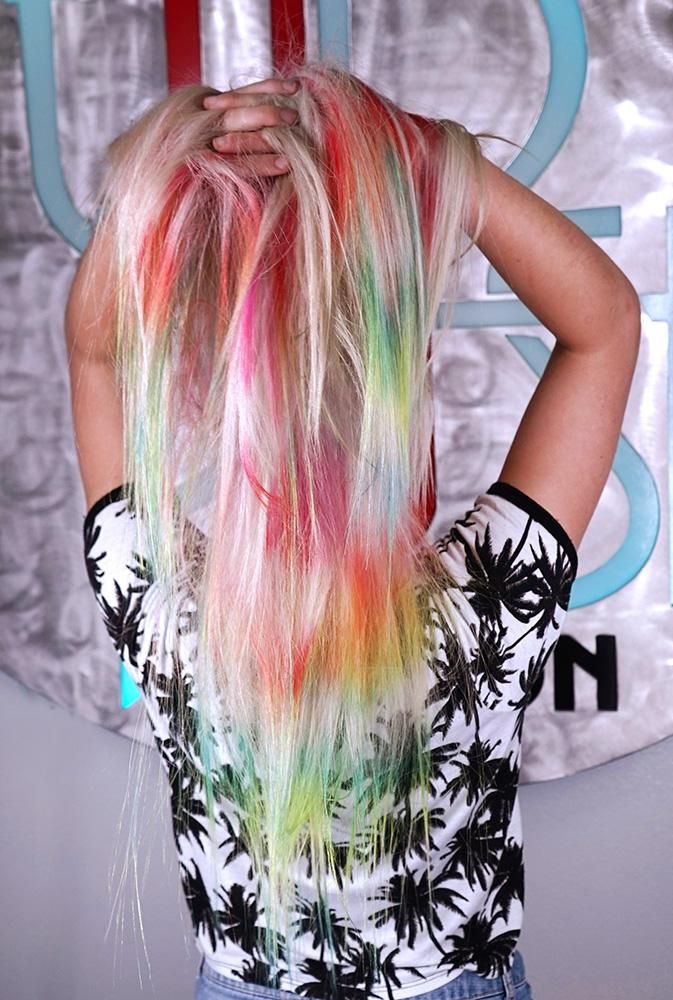 The new hair colour craze involves psychedelic feel that is created by blending multiple hair colours .Making each section separately to give this effect requires number of bright colors.
source: in.pinterest.com
Clothing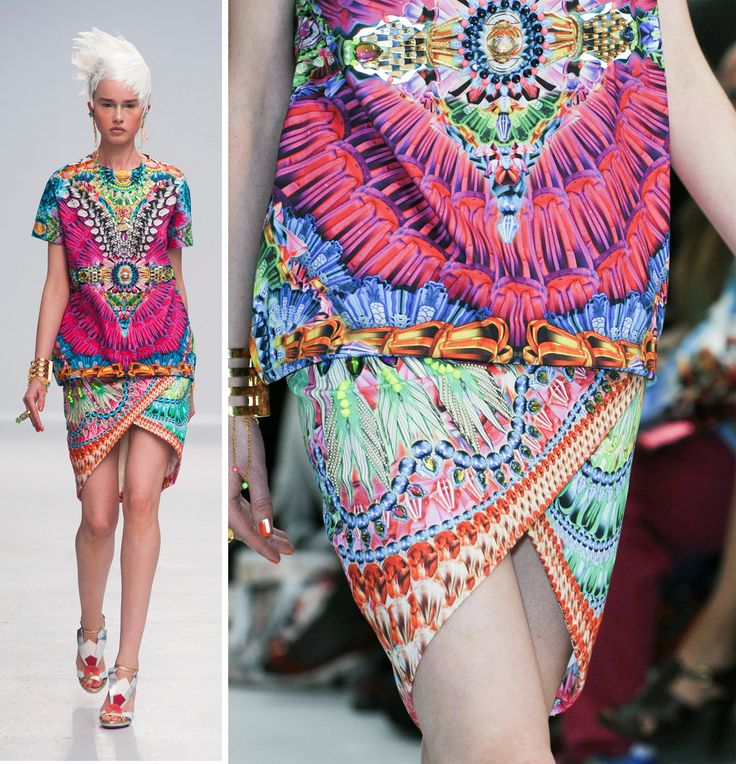 source: in.pinterest.com
Psychedelic clothing came into existance when the fashionable hippies rejected  mass-market clothing. It began by tying off sections of fabric in random patterns and then dipping them into coloured fabric dye. This way of creating prints can be done easily that will result in unique, trippy and multi-coloured clothing.
Accessories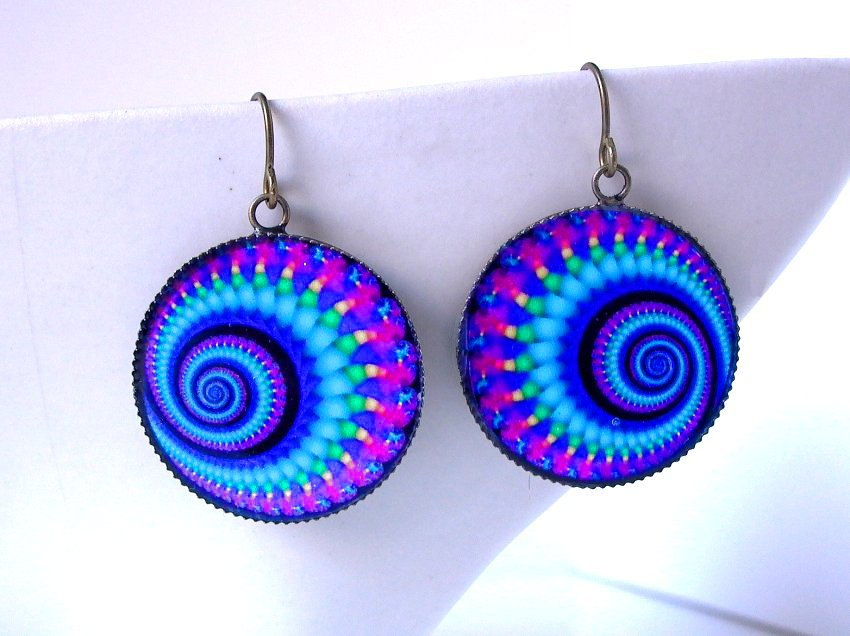 source: www.etsy.com
Fractal art and psychedelic music can be a good inspiration for creating accessories like the above earring. Anyone who donned these  will definitely stood out from the crowd.
Talking about India, the first thing that comes in our mind is Goa and endless trance parties. So let's feel the mood of that magical place with psychedelic prints.
For more such interesting articles subscribe FashionPro, Your fashion guide.
Thank you