The latest trend in Bollywood is to create biopics. From Bhagat Singh to Mark Kom, now it is Anna Hazara's turn to be in the limelight. He is the man behind the Right to Information Act and pushed for increased transparency in our democracy is being paid a tribute by Bollywood. This film was launched recently and Tanisha, who is a part of this project, wore a white Anarkali at the event. Let's take a look at the outfit she wore at the event.
source: Instagram.com
Tanisha's Look
At the event, the actress wore a white Anarkali dress with a gold embellished rose and the border contrasting red. She teamed this up with a pair of white palazzo pants.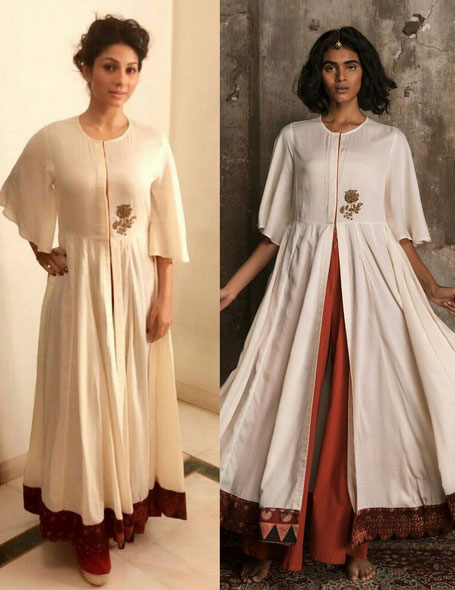 source: Instagram.com
As for her makeup, she selected a baby pink lip color with some blush. She wore a pair of diamond studs, golden bracelet and maroon shoes.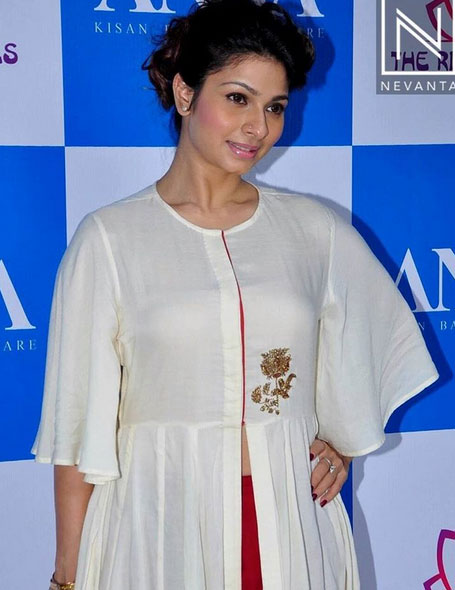 source: Instagram.com
Thank you for reading. Do subscribe to our website for more trend updates.