If you are one of those girls who fear to bring color in your wardrobe, this is your safe haven. Mustard is the new black this fall and every designer from Christopher Kane to Stella McCartney has based their entire collection on this color.
So come with me as I show you 6 different ways you can incorporate Mustard in your wardrobe.
1. Dresses
Imagine yourself on a brunch with your girlfriends on a sunny Sunday noon. A mustard dress with camel brown heels makes for a perfect outfit. Give it a try!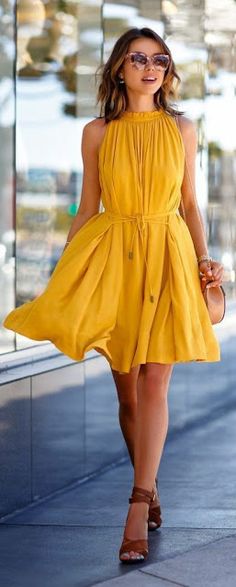 source: in.pinterest.com
2. Shirt
The sassiest way to dress for an interview and still look chic is the best! This mustard shirt with dark coloured pants will make you stand out at work like the diva that you already are! Keep the colours to the minimal, pair the shirt with colours like dark greens and blues.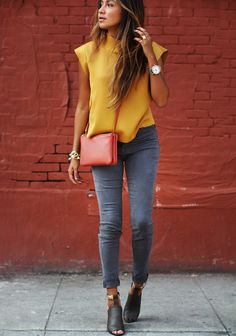 source: in.pinterest.com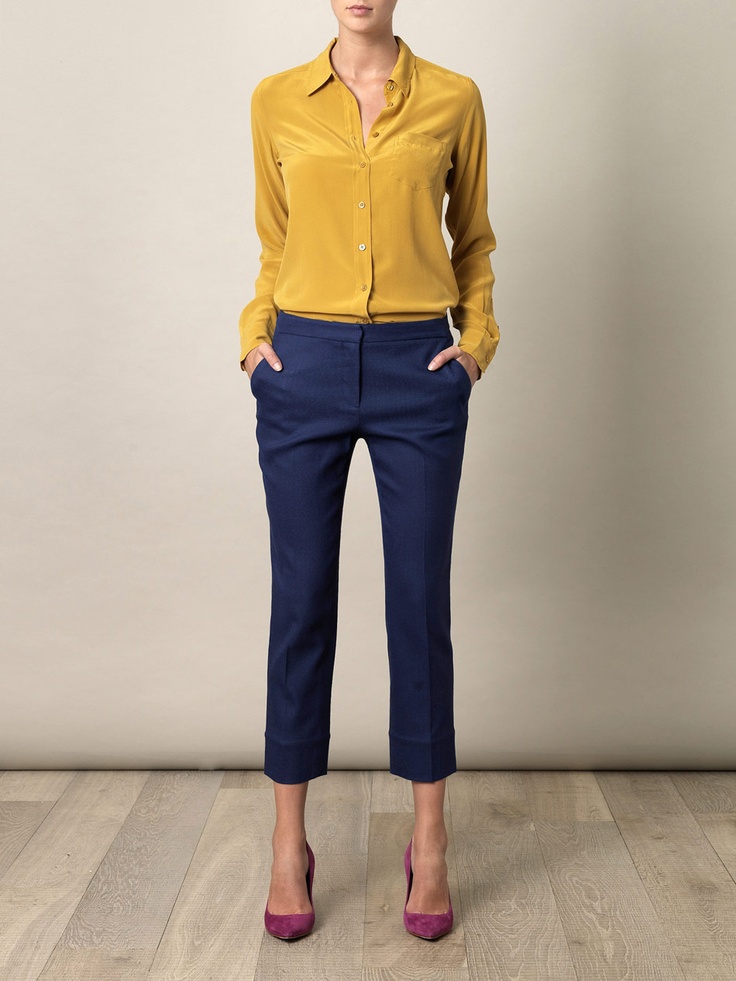 source: pualana.com
3. Over Coat
Who says you need to show skin to look sexy! Bring out the Kim K in you with this mustard colored overcoat. Wear it over your shoulders with anything you like.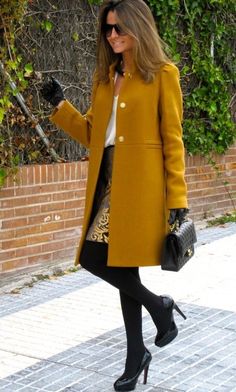 source: in.pinterest.com
4. Skirt
Give your outfit that pop color with a mustard skirt and let it bring out your curves. Pair your skirts with any kind of footwear you like and a well fit shirt and don't be afraid to accessorize it with your favorite bag and jewelry.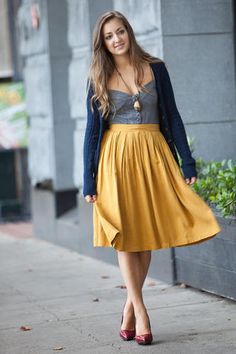 source: in.pinterest.com
5. Pants
If you are afraid of how colored pants would look on you just start out slow with mustard colored pants. Pair them with a shirt or a t-shirt for an everyday casual outfit. This simple combo will make you look like you put a lot of effort while dressing up!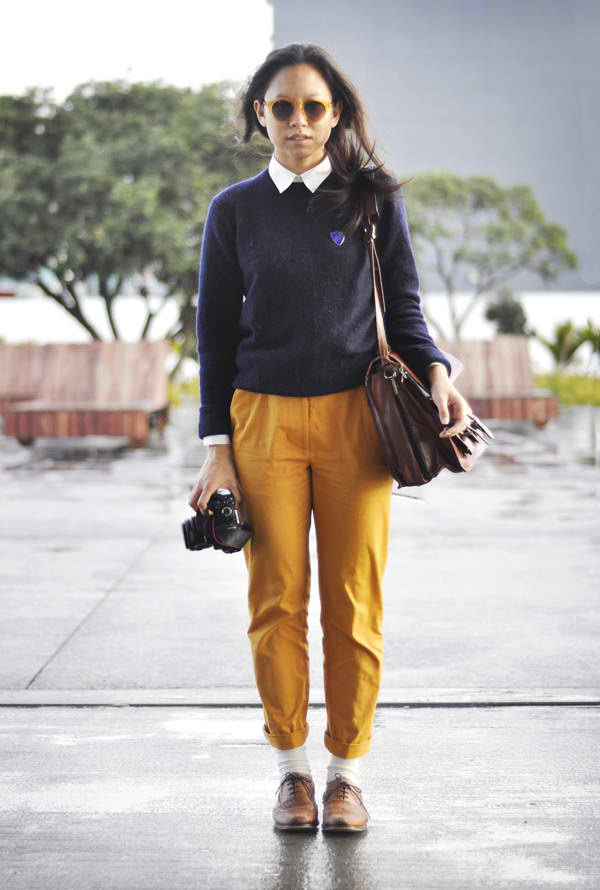 source: www.katherineisawesome.com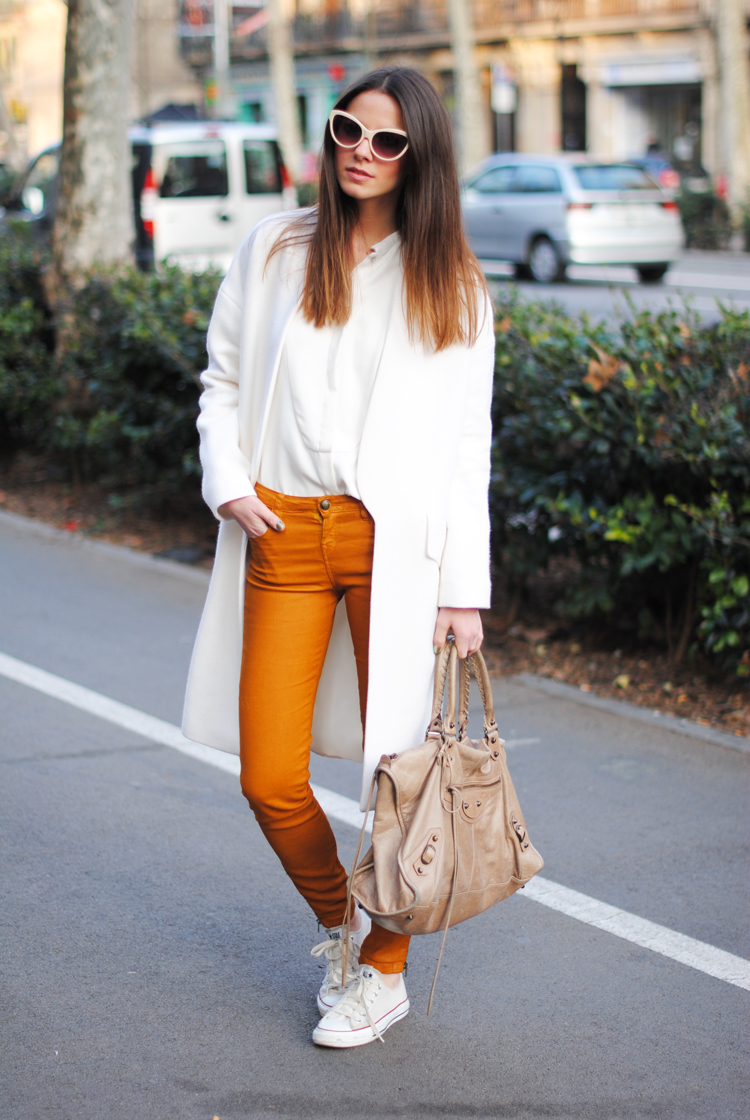 source: belighter.wordpress.com
6. Sweater
This post won't be complete without telling you guys how amazing these sweaters are. Pair it with skinny jeans or just wear it as a sweater-dress. This winter feel cosy in color!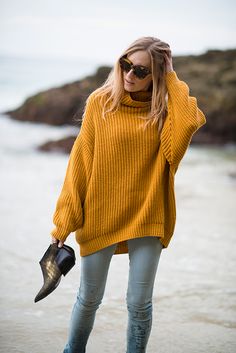 source: in.pinterest.com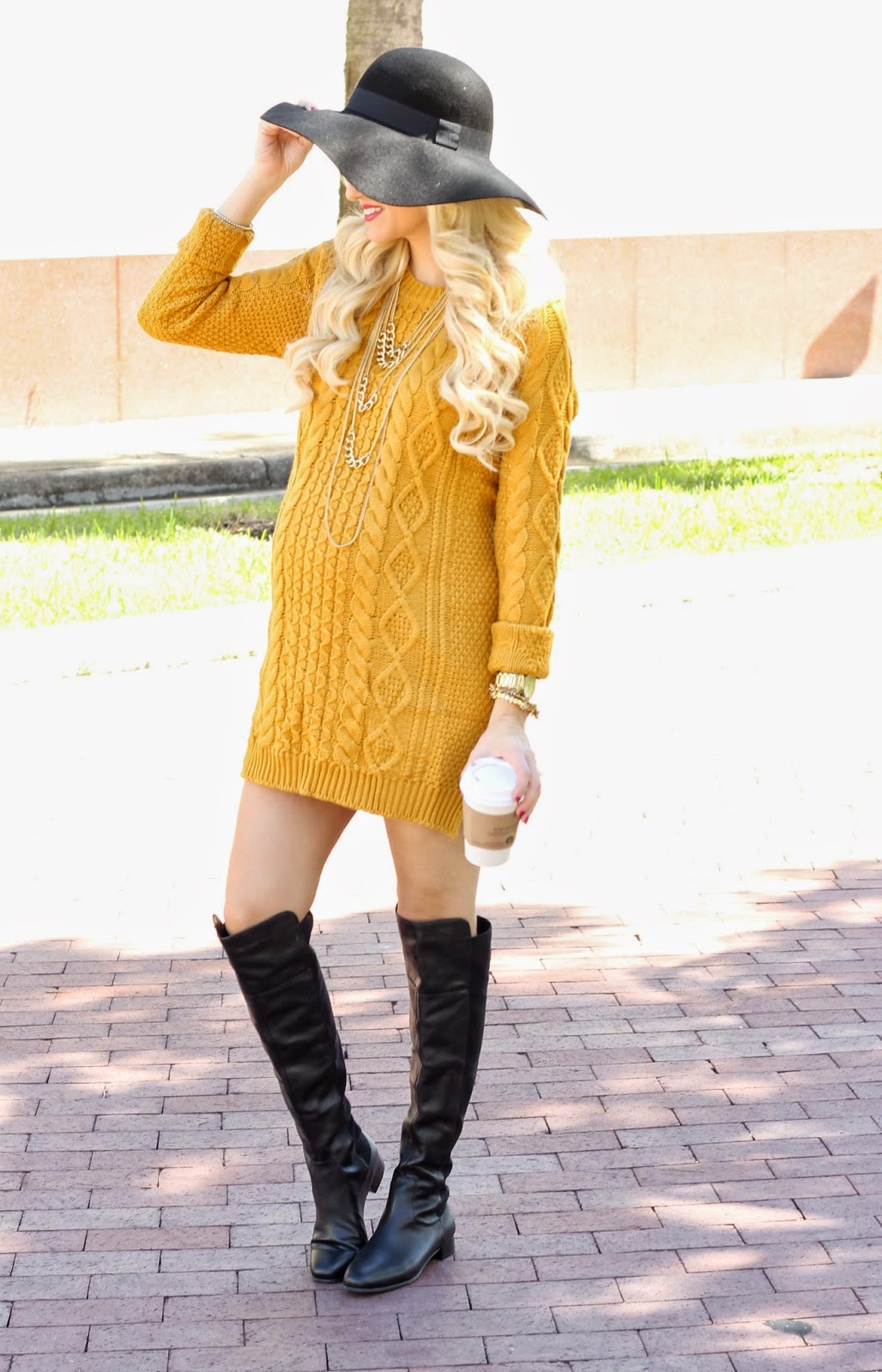 source: www.aspoonfulofstyle.com
Keep up with the High Street this Fall!
Subscribe to FashionPro for more!
Thanks for reading!