One of  the most important occasions in the fashion world that everyone looks forward to is the Vogue Beauty Awards. It goes without saying that this meticulously planned and everything was nothing less than picture perfect. This year around, Aishwarya Rai Bachchan really stirred this up and we couldn't have been any happier. Ash has always been a role model for fashionistas and her look at the awards function said it all. To know more about her look, keep reading this article. Happy reading!
Ash at Vogue Beauty Awards
The awards function was special and to support her, the entire was there to back her! The 43 year old fashionistamade a bold statement at the function that age is only a number. She looked breathtakingly beautiful in a black gown designed by Nedret Taciroglu. The off shoulder dress with a plunging neckline was carried off by the fashionista with fineness. The ruffled layers resembled a mermaid costume, which is very stylish to say the least.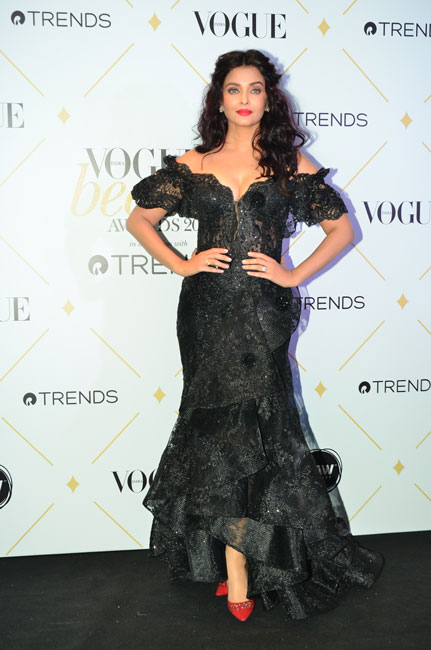 source: www.vogue.in
Since hubby Abhishek wasn't able to make it for the event with Ash, her closed friend was accompanied by good friend Mickey Contractor. As for her hair and makeup, the fashionista let her wavy hair fall over her shoulders giving he a messy look. She wore a pair of diamond earrings and bold red lip color. And yes, we loved her red high heel shoes as well. We loved her look, did you? Share your thoughts with us in the comments section.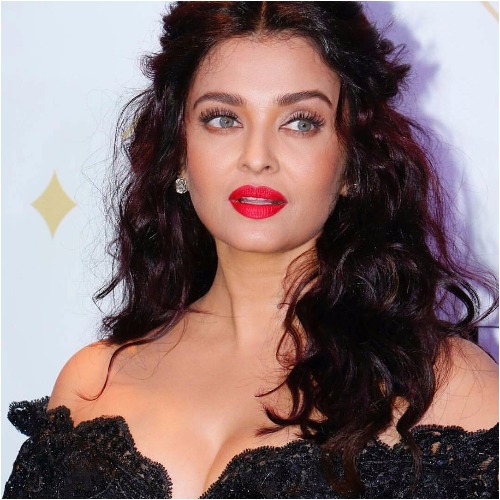 If you like this article, spread the love by sharing it with your friends. Don't forget to subscribe to our website for our latest style updates. Stay stylish!