Don't you all get a little bored wearing the same old jeans and tee-shirts every single day?
That is why I often go for ethnic wear once in a while. Suits make us look so beautiful. Don't you wish you could wear them every day but then the problem lies in the fact that ethnic wear are more expensive than the western wear. But we don't want you to dig a hole in your pocket. That is why we decided to publish this article which will take you through different ways in which you can look different in the same outfit just by draping your dupatta differently.
1. The classic drape
The most simple way to drape a dupatta is the classic way. You have to let it fall on your shoulders on both side.
SUGGESTED
When your dupatta is heavily embroidered or has fine sequence and your suit is simple and plain.
2. The Punjabi Drape
This kind of draping of dupatta normally looks very pretty. Make big pleats and place them on the right shoulder, keeping the pleats equal and then pin it up. Pull out the inner side of the dupatta and take it to the other side of the shoulder and pin it there. Continue draping the dupatta over your head, bringing it on the left side again.
source: lh3.googleusercontent.com
SUGGESTED;
When you are wearing a paitala suit or a sharara.
3. One Side Drape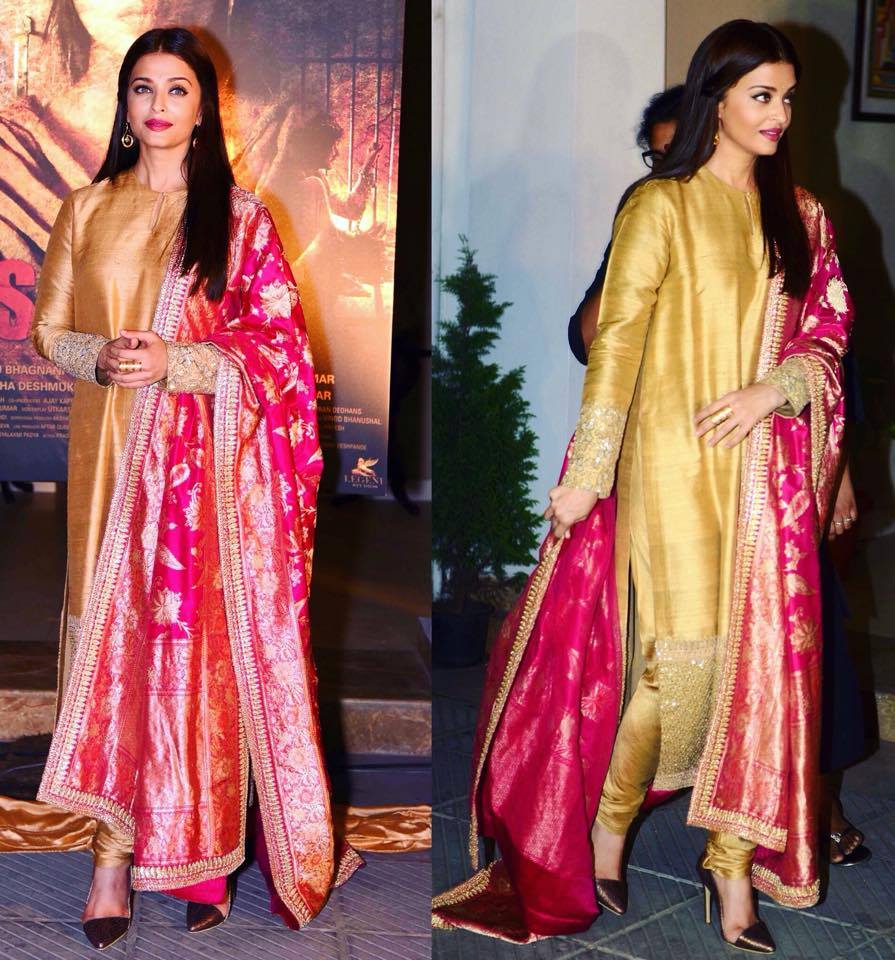 source: boutiquesarees.com
The one side way of draping a dupatta is rather simple. You should gather the dupatta and make pleats and let it hang from front to back. Pin it well on your shoulder so it doesn't slip.
SUGGESTED
When you wear a salwar suit or a kurta shirt.
4. Over the head Drape
This is another traditional style of draping the dupatta. This over-the-head drape can be worn with many hairstyles. This can be done by creating a U shape fall in front whilst the one side of the dupatta is pinned across the shoulder.
source: weddingsutra.com
SUGGESTED
When you wear dupattas with borders or heavy suits.
5. Loose style drape
source: img.looksgud.com
This style of draping the dupatta is done by just gathering the dupatta and holding it with your hands on both sides and letting it hang freely at the back.
SUGGESTED;
Should be tried with lenghas or skirts and kurtas.
If you liked the article, do share it and don't forget to subscribe to our website. Thank you!