It's not every day that you go out for dinner or shopping, right? And who said you can't be fashionable even when you are home! Regardless of whether you are a teenager, college student, or a homemaker, women of all ages take fashion seriously. More often than not, we all have our favorite shoes that we like wearing outside but often compromise on what we wear at home. However, there are various reasons why you need to pay more attention to everyday footwear. Here's our list of footwear that you should consider wearing at home or outside that you will love! Happy reading.
Comfort First
The first advantage that everyday footwear has to offer is comfort. If you have a million things to do around the house or when you're out, high heels are a big no-no. The worst case scenario will be tripping and falling, which isn't a good idea, right? Well, if you keep this in mind when you go shopping next time, it will save you a lot of pain, blisters, and possible shoe-bites.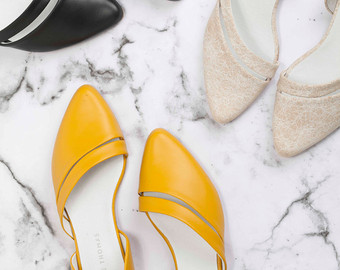 source: etsy.com
Everyday Footwear: Trendy Options
Now, let's plunge into some trendy options. Ladies, you are in luck because there are a few options that you will fall in love with. Well, don't blame us if you never want to slip on a pair of high heels after reading this article. You have been warned! Here are a few must-try options that look good with ethnic wear as well as western wear.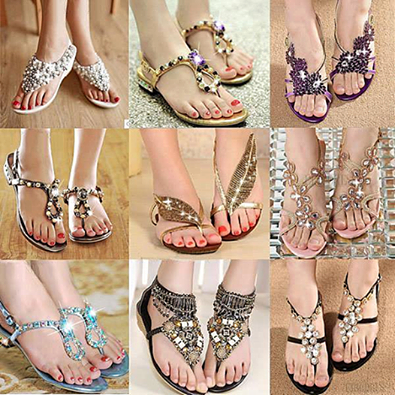 source: fashionhugs.com
Platforms
If you are conscious about your height but want to wear something comfortable without wearing a pair of heels, then platforms will be the perfect choice for you. The few extra inches, chic look, and the different styles available will blend in well with sarees, salwar suits, as well as western wear. This is a perfect option for you if you want to wear a skirt or a pair of jeans for a fun, young look. Another, quick style tip is to wear platforms with a saree as they will be hidden, and your secret to the extra few inches will just stay with us. Promise!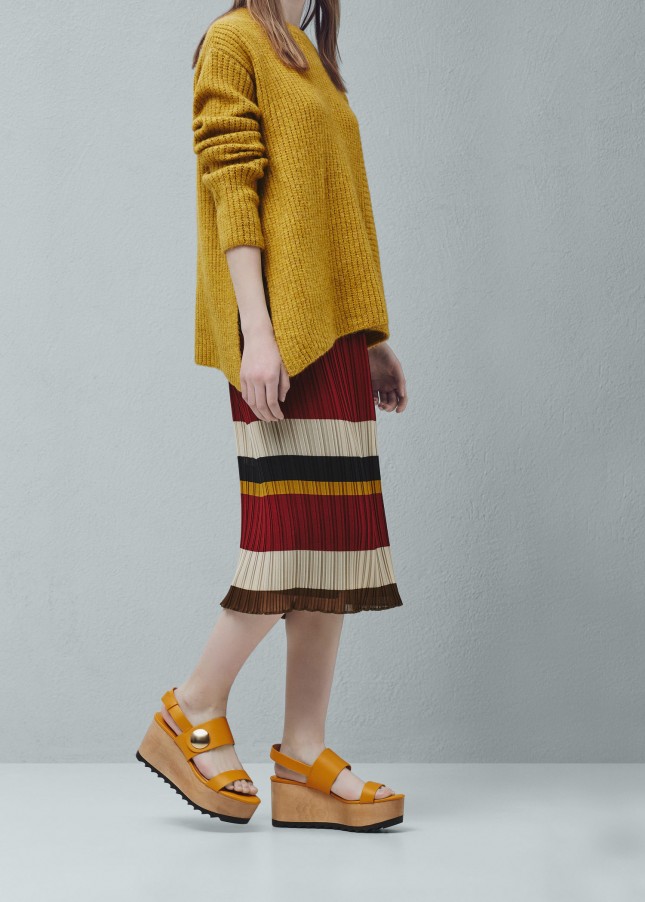 source: brit.co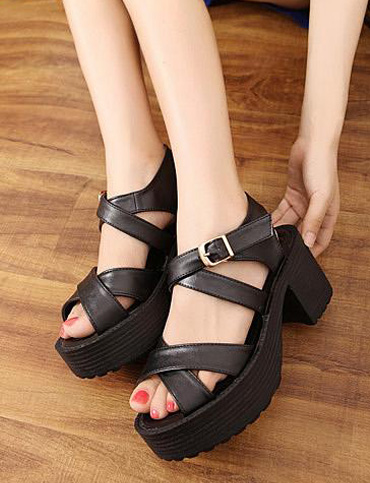 source: beautydiaries.in
Bellies
Bellies are another awesome option that you can opt for. They are comfortable and stylish at the same time. Depending on the design you can pair it up with your outfit. And if you are always on the run then you will love them. Besides that, they are reasonably priced as well which means that you can get them in a variety of colors and designs, without feeling too guilty!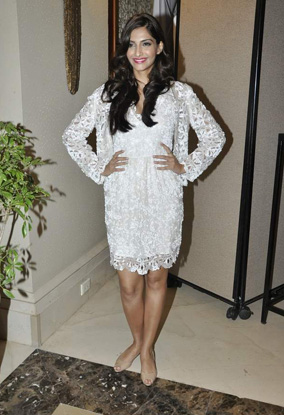 source: blog.borrowitbindaas.com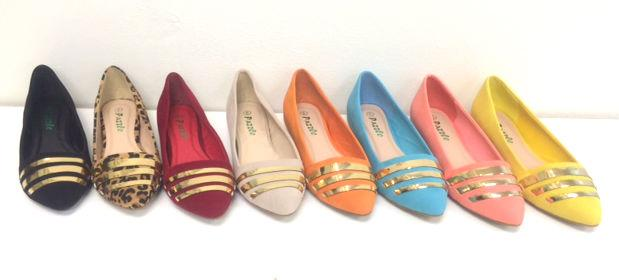 source: adorableclothier.wordpress.com
Juttis
If you've been wondering about everyday footwear which are trendy and look fancy, then you should try on juttis. They are colorful and there are so many options that you can choose from. Cost, comfort and good looks are added benefits and they go fabulously well with ethnic wear too. So, if you don't wear them enough then it's high time you start doing so!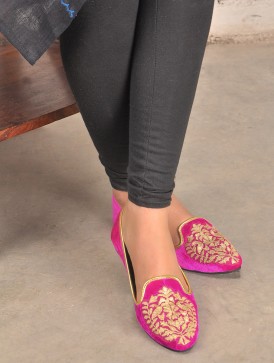 source: jaypore.com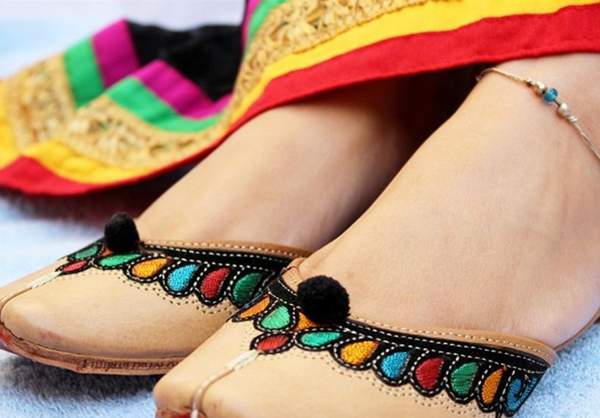 source: 24indianews.com
Kohlapuri Chappals
In case, you aren't a big fan of closed shoes like juttis then Kohlapuri chappals will be the best option for you. They are long lasting and pretty to look at. While wearing a saree or a lehenga you needn't worry about tripping on your heels. And at the end of the day, you won't have to worry about your feet aching because of heels which is an incentive to wear these chappals.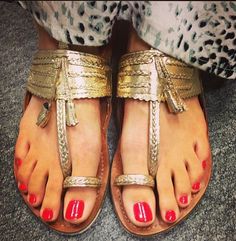 source: pinterest.com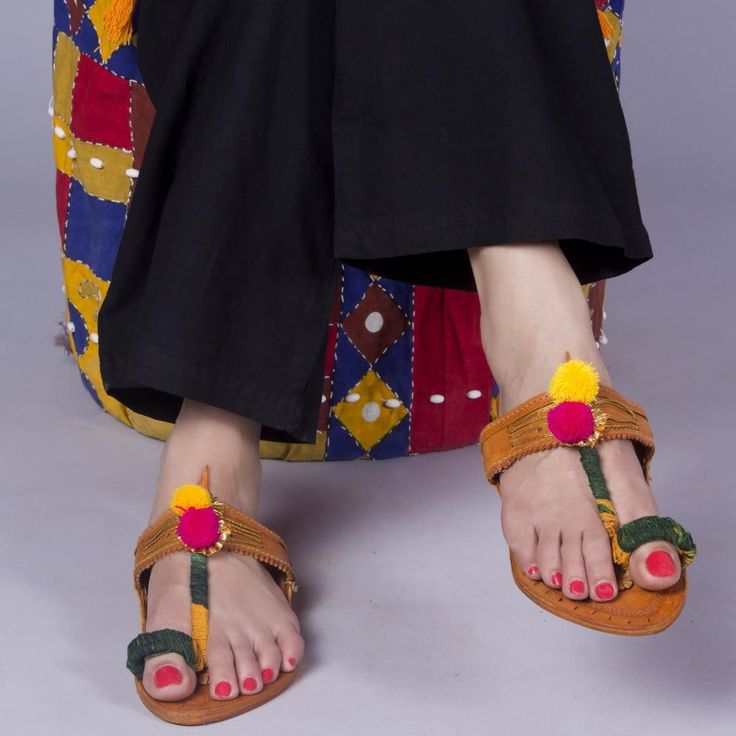 source: pinterest.com
Flats
Last but not the least, you can never go wrong with a pair of everyday flat footwear. There are so many styles that you can choose from. You can try out funky chappals to go with skirts or even gladiators with leggings and a kurta. So, feel free to mix and match your clothes and shoes, that's how the magic happens. And for all you know, you'll be a trendsetter!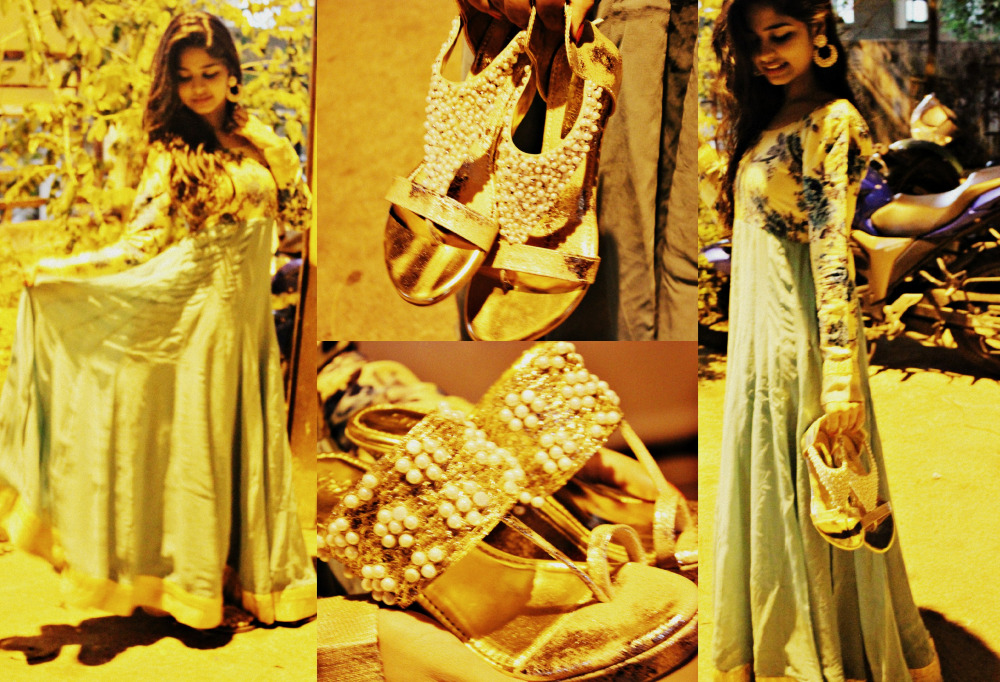 source: bowsoverbrostb.wordpress.com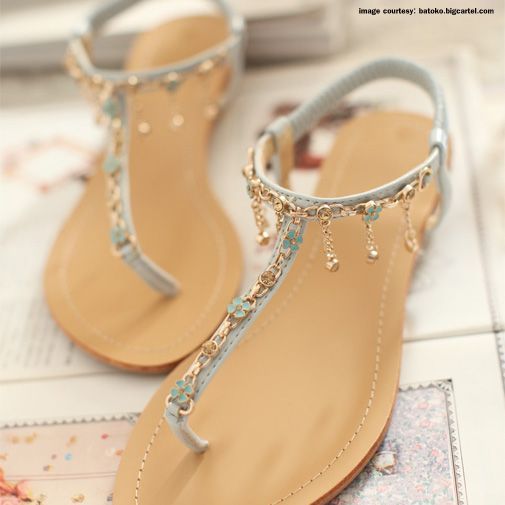 source: beautydiaries.in
If you like this article, spread the love by sharing it with your friends. Do tell us if you found this post helpful, we are all ears. Subscribe to our website for the latest style updates. Stay stylish!