Kangana has been missing for a while but finally we have spotted her! Since she has been on our radar, we were able to spot her at a book launch. We couldn't be happier because she was at her stylish best. However, this fashionista just set the bar much higher by wearing a Manipuri Phanek. Let's take a closer look at her outfit.
Kangana's Look
The star wore a maroon Manipuri Phanek, a traditional skirt, and a green contrast blouse along with a white shawl draped around her. Her look was stylish and refreshing take on ethnic wear which is absolutely fabulous! This is one of the reasons why we love her so much! As a trendsetter, she is really breaking stereotypes and redefining what is stylish and what is not.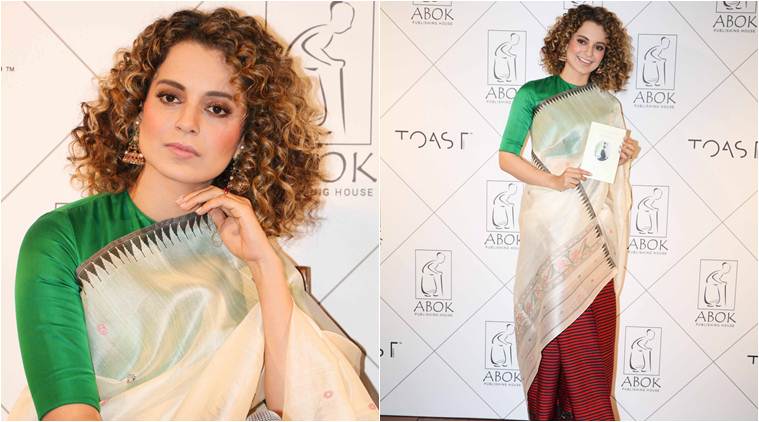 source: theindianexpress.com
jhumkas
. Also, her coral color lipstick with a little pink blush completed her look. If this isn't stylish, then what is? We loved her look, did you? Share your thoughts with us in the comments section.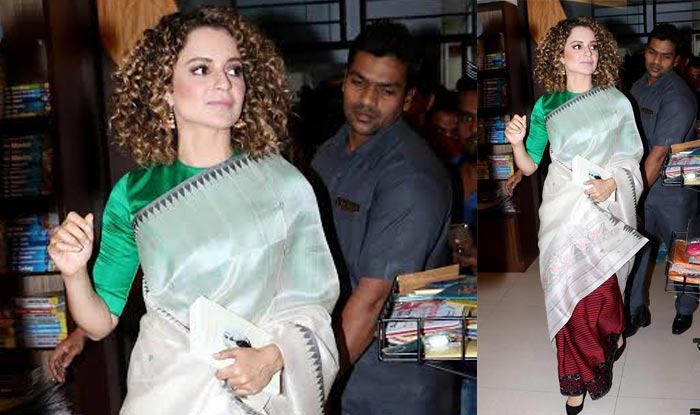 source: india.com
If you like this article, spread the love and share it with your friends. Don't forget to subscribe to our website for the latest style updates. Stay stylish!