If you are a bride-to-be, one thing that you know for sure is that you have a million things you need to consider and buy. And that's when a complete bridal store will come to your rescue. It will help you save a lot of time and sanity to select what you need at a single store! Isn't this cool? Keeping this need in mind the Indian Bridal Fashion Week Wedding Store has opened it doors to brides. Sonam Kapoor inaugurated the store and looked breathtakingly beautiful. Let's take a closer look at what she wore to this event.
Sonam's Look
For this event, Sonam decided to go in for an ethnic outfit. She pulled off the desi avatar with relative ease and finesse. The saree had heavy zari work on the border paired with a red full-sleeved blouse.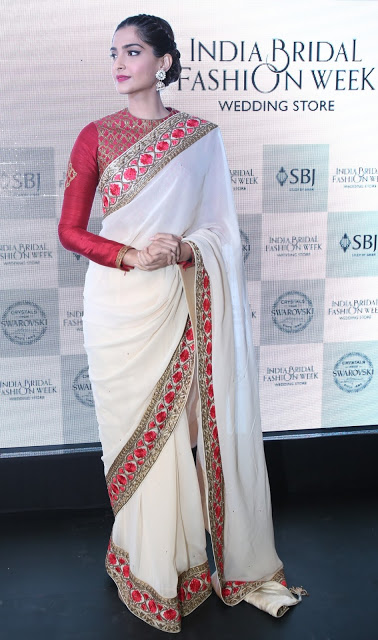 source: pocketpressrelease.com
Sonam picked out a pair of Sunita Kapoor jumkas to complement her desi look. Since the saree and the blouse had heavy work, she decided to use minimal accessories.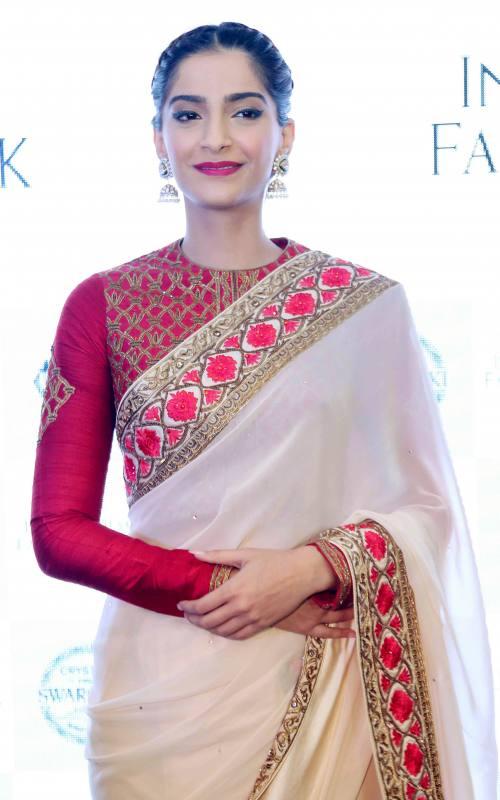 source: pocketpressrelease.com
As for her hair,it was braided at the front and tied at the back in a bun. Her makeup was bold with red lipstick, rosy cheeks, and winged eyes. We loved her look, did you?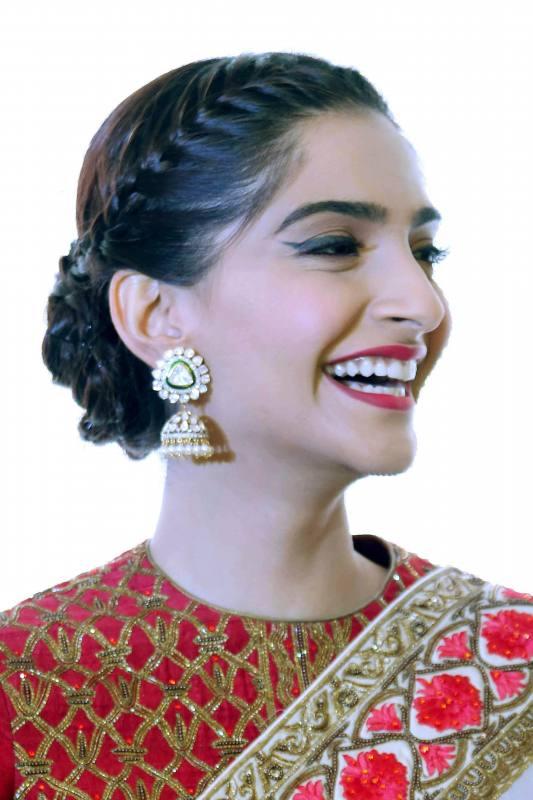 source: bollywood.com
If you like this article, share it with your friends and subscribe to our website for more updates. Thank you!