Wide leg, loose pants of  '60s and '70s has made a comeback. It has made huge popularity among all age groups. These flowy pants  makes you look effortlessly glam. Those who assume palazzos are not really their thing , stop there!It doesn't make you look shorter  or more curvier.We are here to clear all your doubts.
Palazzo pants are  incredibly comfortable.Not only for summer but if you will style them smartly it can even work for cold weather.The wondrous types of palazzos will definitely  inspire you to try it once.
1 High waist Palazzos pants
These palazzos are flattering.Wear them with a crop tops, avoid horizontal stripes if your upper part is heavy. It's a nice way to give yourself some shape since they're so wide.To balance you complete look go for heels.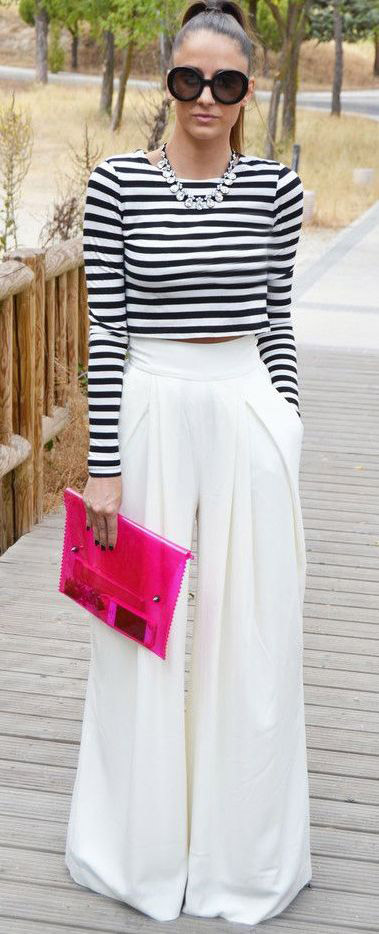 source: indiarush.com
2 Culottes
The little brother of palazzos are perfect for summer blows, monsoon breeze and spring coolness.You can wear them with colour block tops or spaghetti kurtis and finish off your look with heeled shoes.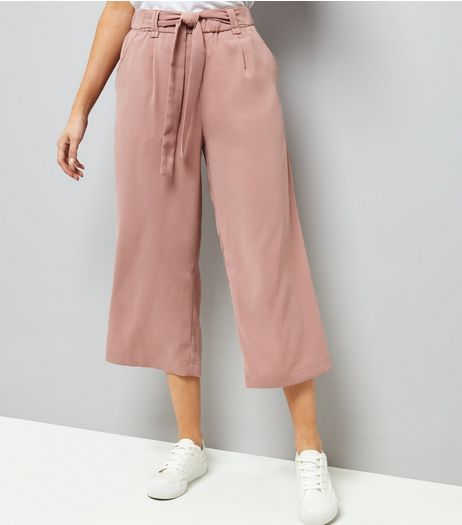 source: www.myntra.com
3 Wrap Palazzos
One can wear these palazzos with shirt style kurtis . Plain black, white or maybe nude t -shirts will work. keep the upper part light and fitting. It has a lot of fabric in the bottom to keep it balance . Complete your ravishing look  by putting on studded heel sandals and chic clutch.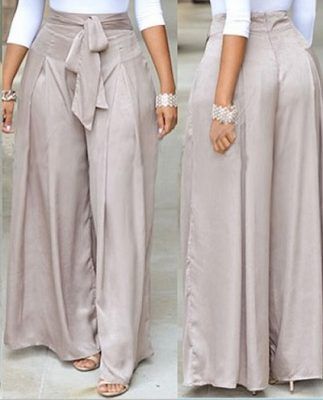 source: in.pinterest.com
4 Denim Palazzos
Go bold with denim palazzo pants and tuck in a classic striped shirt for chick and funky look.Even a graphic tee especially with cool typo will serve the purpose. You can just pair them with a white tee and a statement necklace to keep things really simple.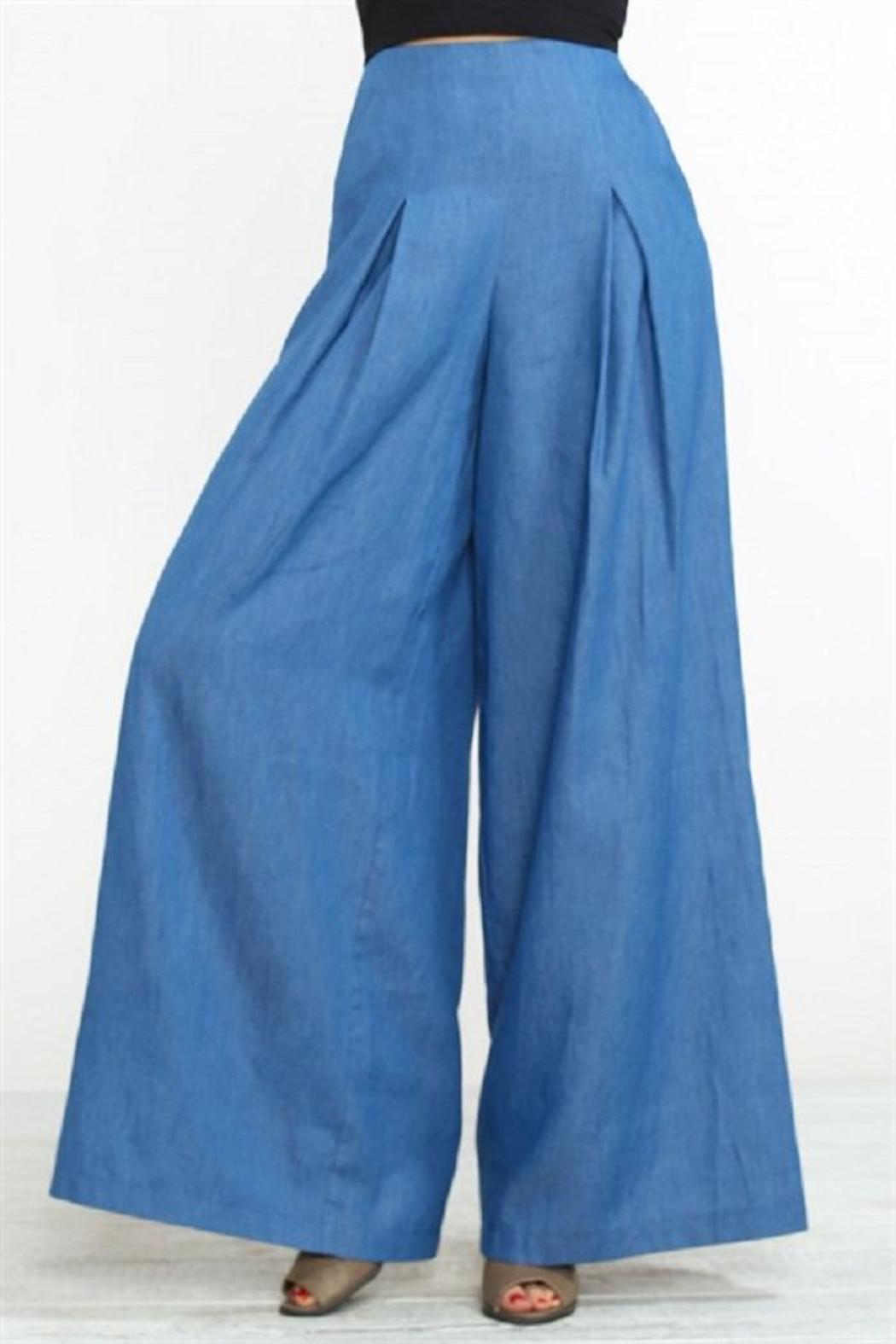 source: www.shoptiques.com
5 Straight Palazzos
Complement these pants with straight cut kurtis or bodycon mini dress.Pair solid color palazzos  with embroidered  straight kurtis and big jhumkas  for ethnic look. Try to keep your over-all attire minimal.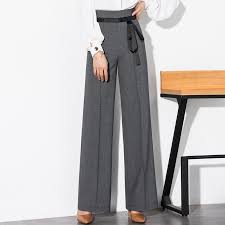 source: www.aliexpress.com
6 Trouser palazzos
You can carry your trouser palazzo with short printed tunic and leather watch. Add a blazer and heels or wedges for a more professional look. You can finish off your look by  making high messy bun.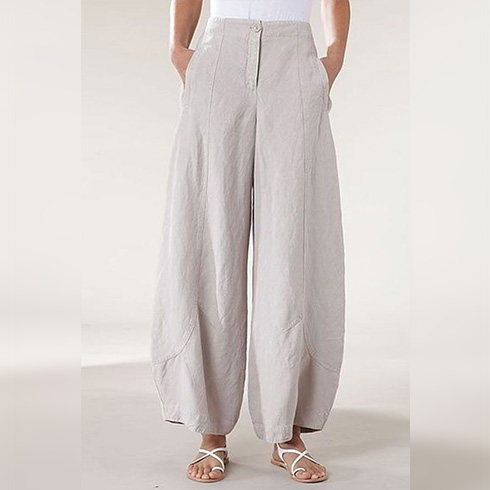 source: indiarush.com
7 Printed Palazzos
Go for printed palazzos . your choice of print may range from azetic, tribal ,floral or chevrons. Wear a plain shirt with your palazzo pants for a pretty, feminine look. Printed palazzos give a summery feel, add some structure by pairing with denim jacket.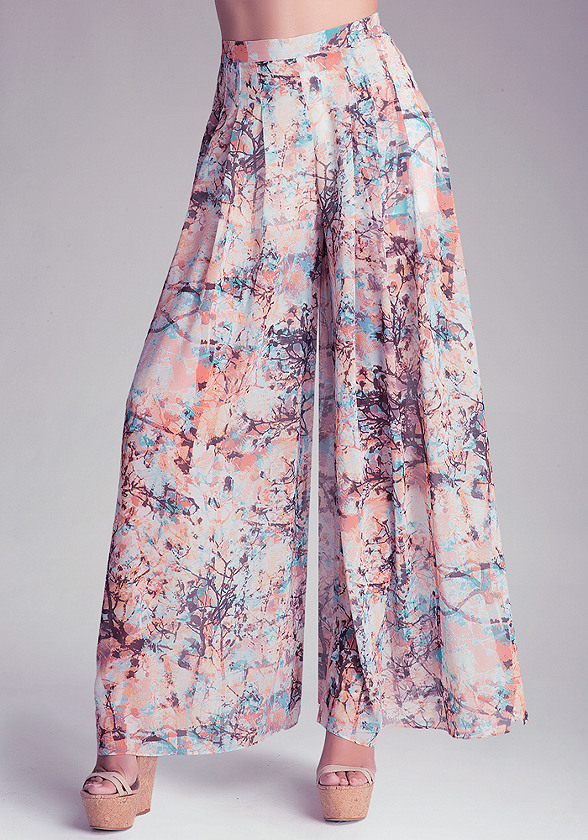 source: www.abof.com
8 Pleated Palazzos
Pleated palazzos looks more like a flowy long skirt. Juxtapose it with tough and solid as a leather or denim jacket. Goes so well with these feminine  pants.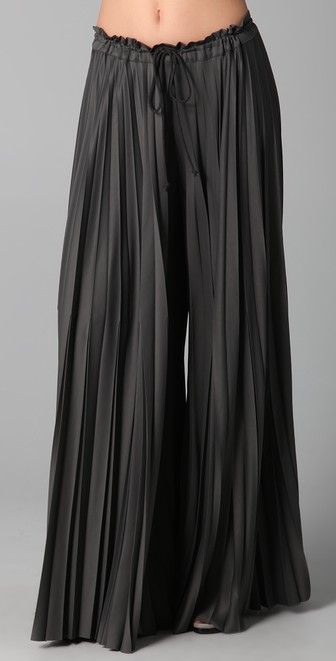 source: www.etsy.com
Be creative. Do what you like and what makes you feel good. Be creative and enjoy the fun experience of  mix and matching your wardrobe basics.
Enjoy the styling ideas and subscribe FashionPro for more such awesome updates.